With a 40-year career as an artist and art teacher, Queensland's Venus Ganis always made sure to provide a creative environment for her six children when they were growing up – an upbringing that paved the way for the family's latest venture. After tinkering with ceramics with her two daughters, Ria and Cleo, the design trio decided to make a legitimate business out of their gorgeous wares called Leaf & Co.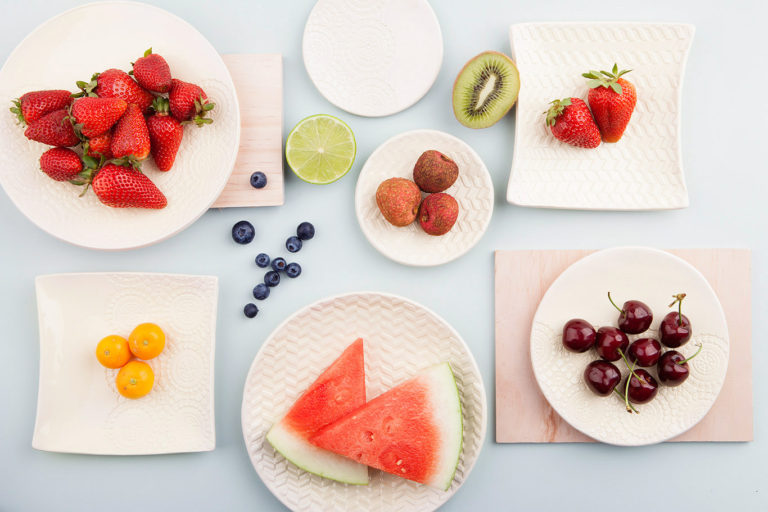 "We were initially making ceramic Christmas gifts to give to friends and family, and the feedback was overwhelming, everyone loved how unique our pieces were. We realised that our passion for ceramics could be transformed from a hobby to a business that we love," says Cleo, who is a qualified interior designer. The third member of the team is Cleo's sister Ria who initially worked in fashion but is now a photographer.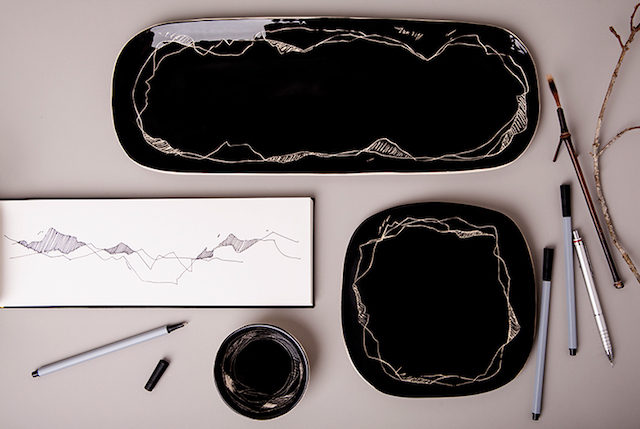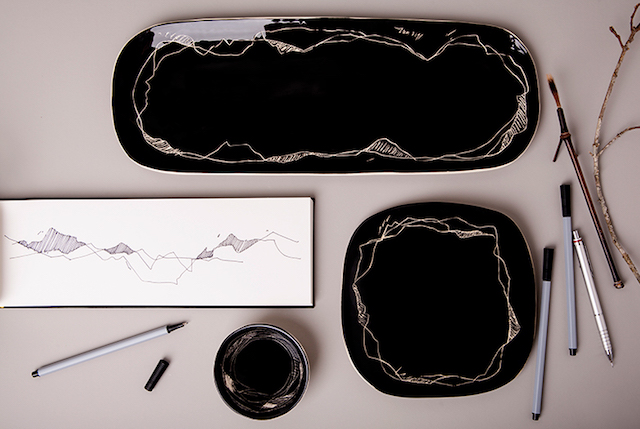 With a strong connection to nature, the family are based out of Mt Glorious, an hour outside of Brisbane. "Growing up at Mt Glorious we've always been inspired by nature at its best and I believe our core inspiration comes from the connection we have to our environment. All our ceramics are based on the natural environment, like the curves of a wave and the lines of a landscape. Nature is our main and only inspiration," says Cleo.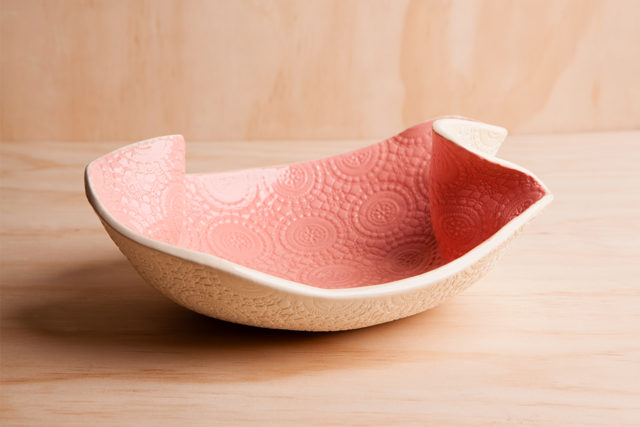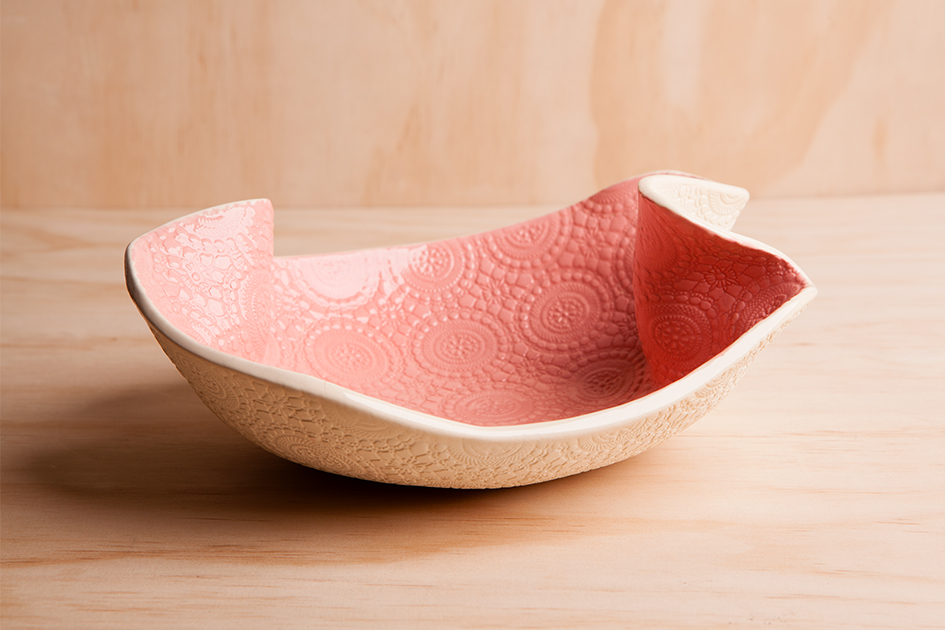 The family work out of the brand's Mt Glorious studio which looks onto a series of overlapping mountains. "Our working environment is important to us as it continually inspires and keeps us in touch with who we are. It's such a lovely feeling being immersed in an environment that we can use as a reference for our creations," says Cleo.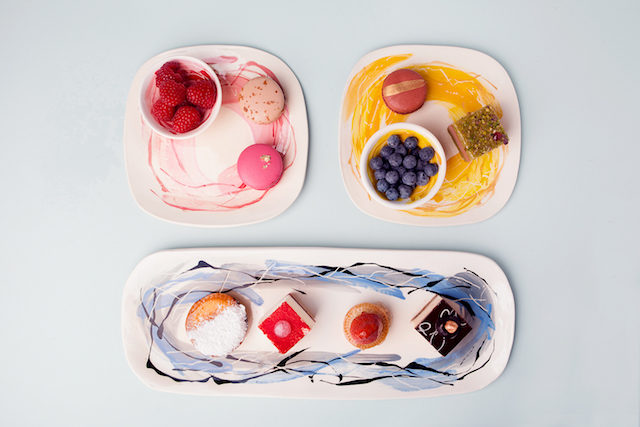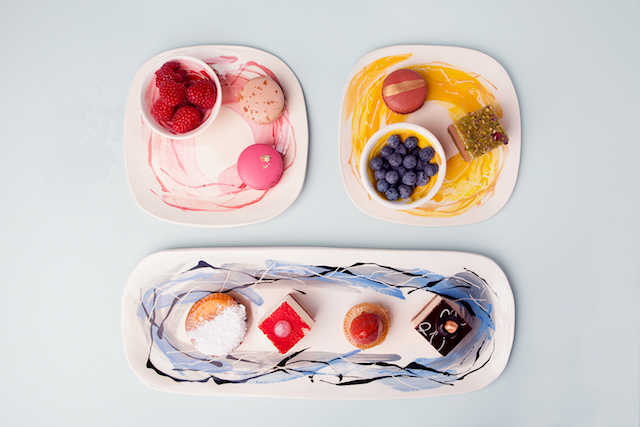 Working primarily with ceramics, the Leaf & Co pieces are handmade using Australian sourced clay, natural minerals and oxides. "Each piece is handmade through every step of the creation process. We roll the clay and imprint the pattern by hand which is then moulded and dried before the pieces are fired. Depending on the series, we would underglaze with colour and also add a final top glaze making the pieces food-safe and resistant to staining," says Cleo.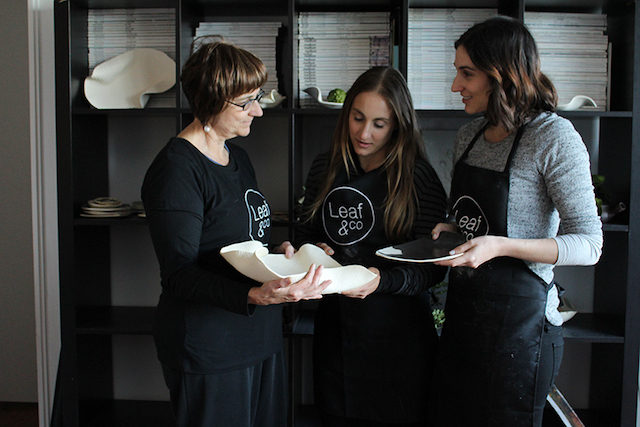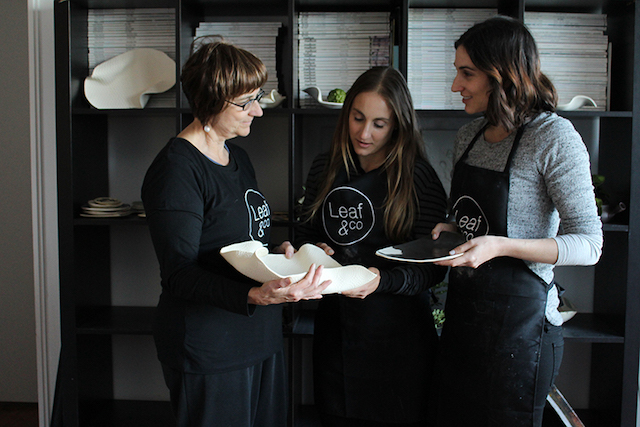 The Pebble series is the latest addition to the range. "We experimented with mixing up black stained clay and pressing it with white clay.  This series is quite a surprise as you don't know what the pattern or mix of black and white will be until you press the merged clays. This has been a very exciting process because each piece is quite different in pattern, colouration and shape," says Cleo of the pieces that are available in three different sizes and can be displayed stacked or separately.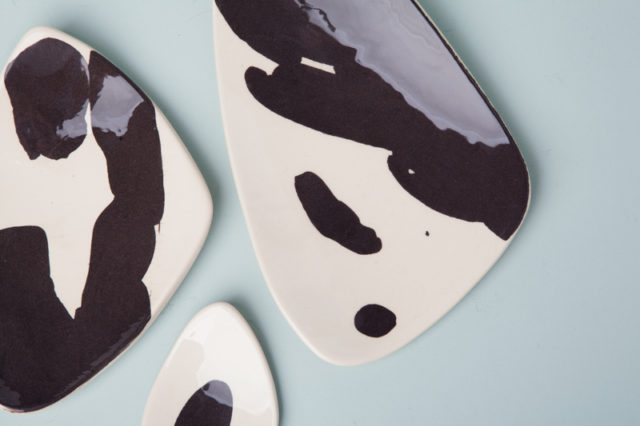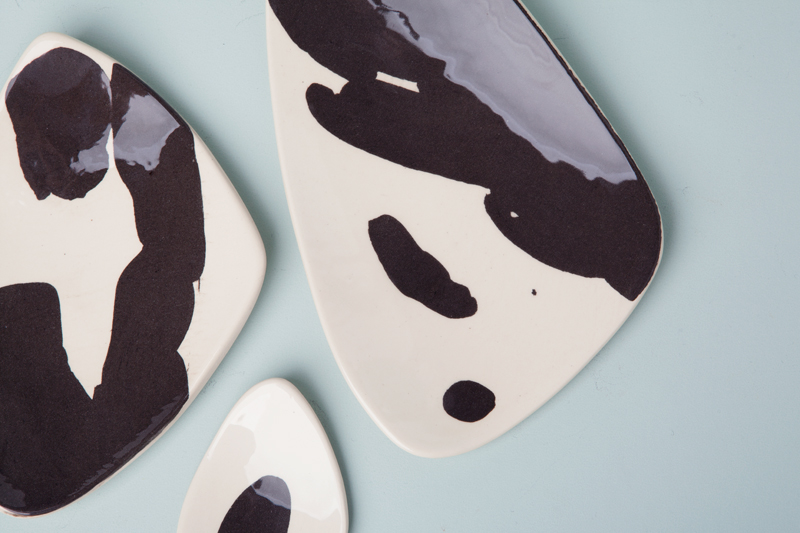 The ceramics certainly have a modern Australian feel with their earthy textures and inspiration, "I believe Australians tend to approach design a little differently than the rest of the world, because of our geographical location, climate and our multicultural mix. I think our design style across many creative outlets, whether it be fashion, design or even architecture is quiet laid back and relaxed, as it encompasses the outdoors and surrounding landscapes."