With the world currently grappling with so many overwhelming issues, it's sometimes difficult to know how you can make a difference as an individual. One way to live a more environmentally and socially aware lifestyle is to choose more Fairtrade products. Fairtrade items are basically produced in conjunction with farmers and workers who are usually based in struggling third world areas.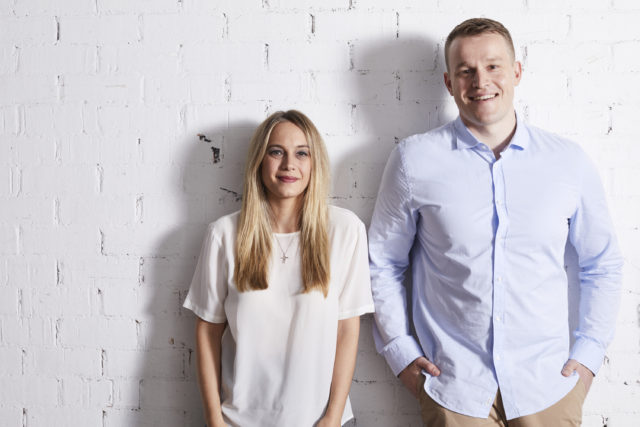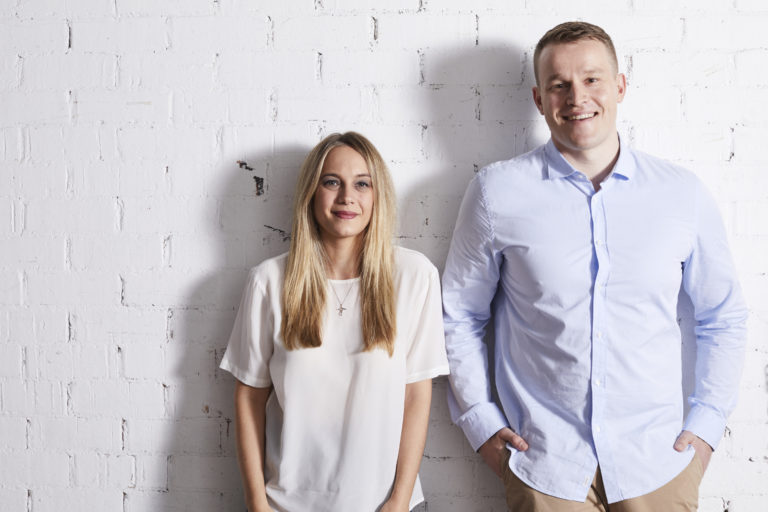 By choosing Fairtrade products, you are supporting the development of thriving farming and worker communities giving them more control over their futures and protecting their environment.
When it comes to textiles, cotton is the most important crop in the world. Yet the estimated 100 million rural households who produce it are mostly living in poverty.
One person who wanted to make a significant difference when it comes to choosing cotton homewares is Sydney-based Elizabeth Boyd of Shelu, which produces Fairtrade bed sheets.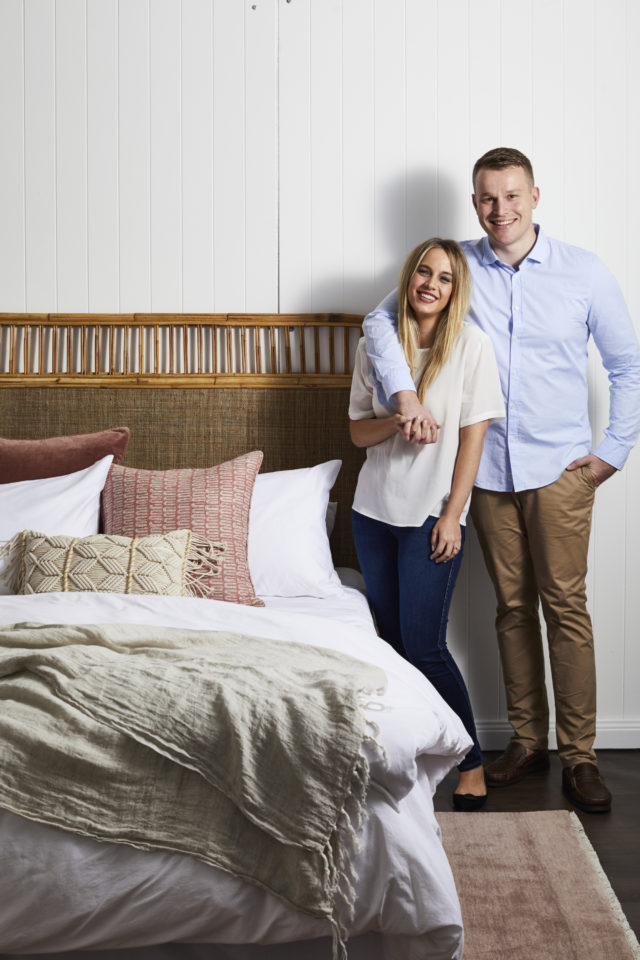 Elizabeth's interest in Fairtrade was sparked after a stint in Africa volunteering in food distribution programs, community outreach and anti-human trafficking projects.
"I just loved knowing I was making a difference to the lives of other people, so back in Australia I started a job creating ethical and sustainable investment products," she said. "In 2018, I had an idea to merge my passion for ethical business with my love of luxe bed sheets and created Shelu which I now run with my husband Adam." She called it Shelu after a city in India not far from where they partner with various rural cotton farmers.
The mum-of-one says the product does the right thing by everyone, from the hands of those who planted and then picked the cotton, through to the hands that weave it into luxurious sheets, and finally to the beds of customers.
"The result is a high quality, organic, super soft sheets without the massive price tag unlike some other regular luxury sheets. One of the farmers we work with said a higher income for him means he's now able to increase production by buying more organic manure to improve his soil. That enables him to make improvements to his home, providing a better life for his family which is very gratifying."
Here's a roundup of local, female-led brands producing Fairtrade items which you could incorporate into your lifestyle.
Sheets
The beautiful sheets from Shelu are not only stylish but super comfortable as well. The Shelu Starter Set, in either charcoal or white, features a fitted sheet, flat sheet and two pillowcases made with hypoallergic organic cotton, ideal for sensitive skin. They are free of bleaches, toxic dyes and finishing chemicals.
Tea
Eloments Organic Vitamin Tea featuring divine flavours such as Summer Orange, Bourbon Vanilla and Egyptian Mint is the world's first 100 percent natural, certified organic vitamin tea. To date they have purchased more than 9,000kg of Fairtrade tea and spices from Sri Lanka, have bought five Fairtrade co-operatives and have paid thousands of dollars to farmer's co-ops. available via their website and at Woolworths.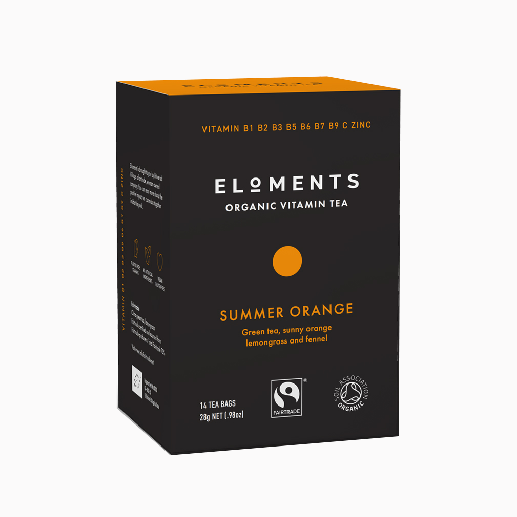 Chocolate
Bennetto chocolate products are hand made by founder Lucy Bennetto and her team in New Zealand with the majority of cocoa now sourced form Acopagro, a Fairtrade co-operative at the base of the Amazon Jungle in Peru. The range includes delicious hot chocolate powders and delectable chocolate blocks including Orange with Chilli, Raspberries in the Dark and Toasted Hazelnut. Stocked all over Australia and available via their website.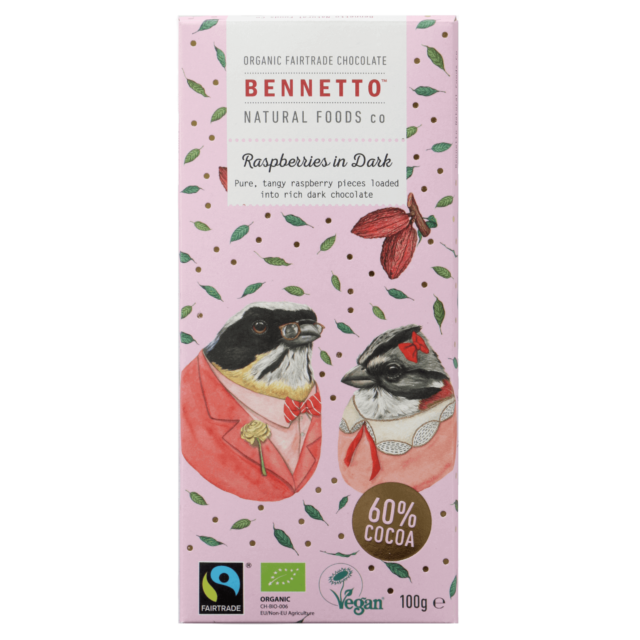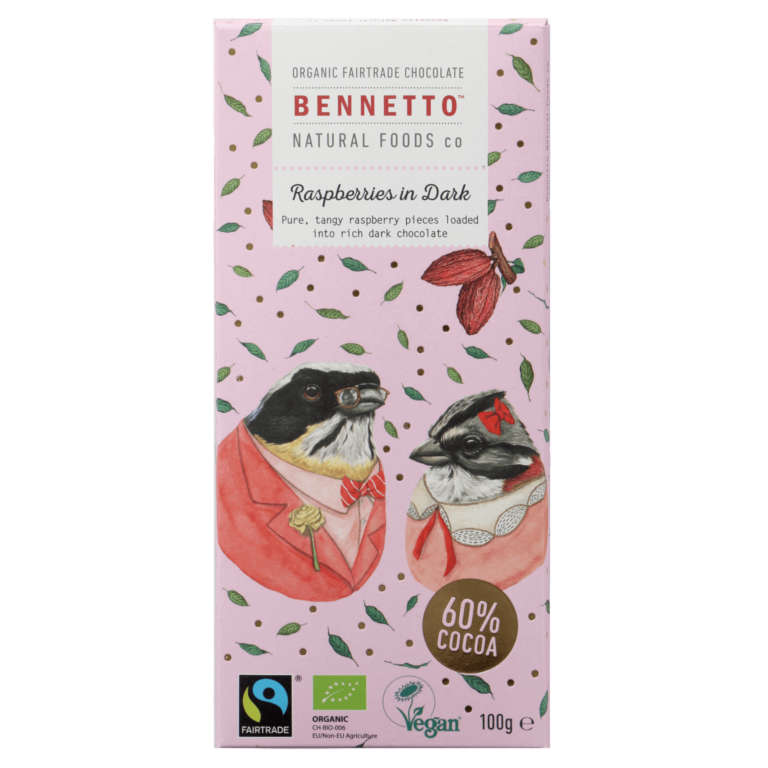 Clothing
Women's apparel brand Kowtow features a wide range of beautiful high-quality women's clothing including dresses, knitwear, denim, swimwear and sleepwear. They employ a slow 18-month production chain which ensures workers' rights and environmental protection. They also support fair wages, no child labour, gender equality and grower communities.