While we come across many fabulous interiors of all shapes and sizes it's not often that a head-turning boat crosses our desk. Having dropped anchor in Sydney recently, Seadeck is a magnificent homage to the grand age of luxury cruising – the 1920's and 1940's – and boasts an interior designed by Australian design and events maestro Alex Zabotto-Bentley.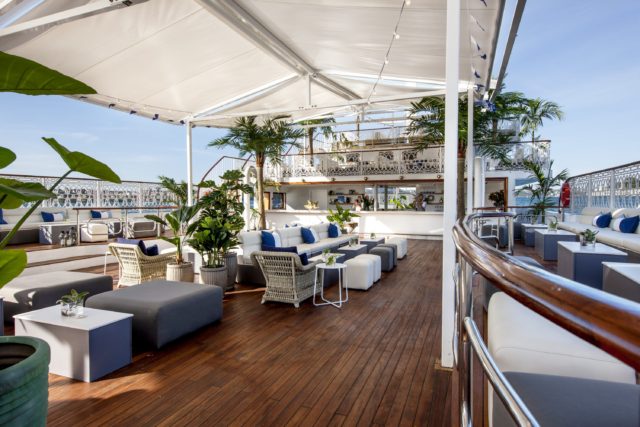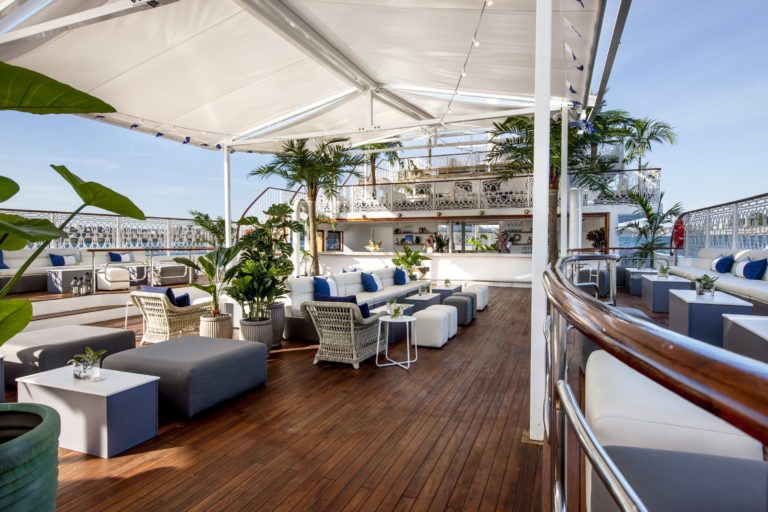 "I am so excited to be the design director of Seadeck. With my love of the European summer, classic Mediterranean beach clubs and Italian coastal palazzos, this is a dream project. This floating venue is inspired by an entire world of luxe cruising and dream resorts and we wanted to create an environment as beautiful as Sydney Harbour – a blend of nostalgia and modernity," says Alex.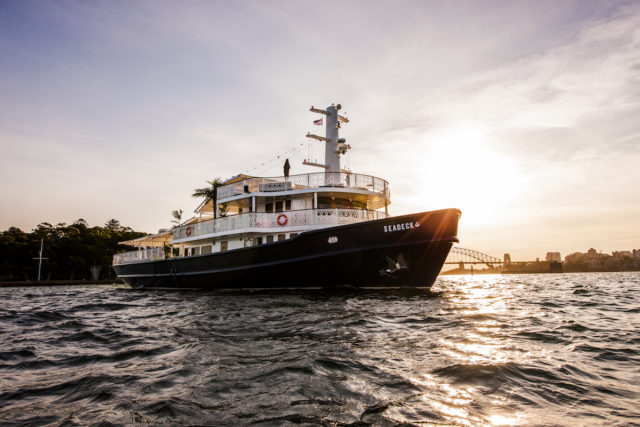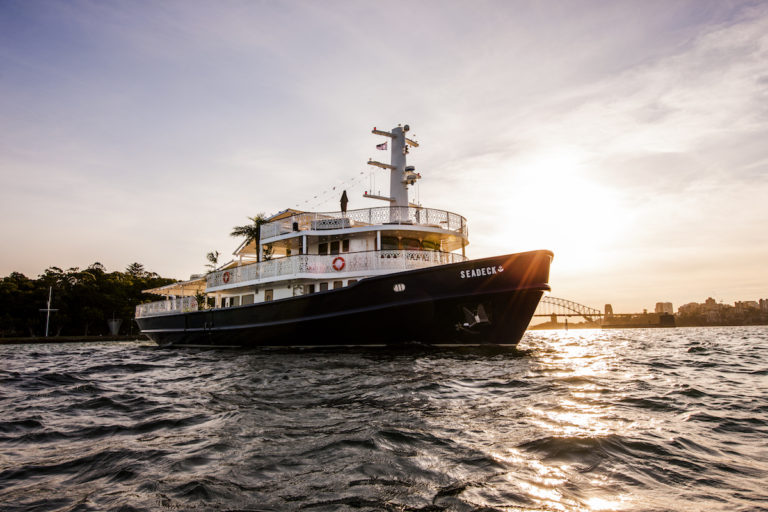 Inspired chiefly by Hollywood's Golden Age, the vessel's interior is gorgeous – luxurious lounge seating, bespoke furniture and quality finishes round out the look that brings to mind vintage Monaco and St Tropez. Navy, charcoal and white custom lounges, exotic plants and oversized palm trees enhance the minimalist space too and we love the bamboo bar stools and the white balustrading in particular – stunning!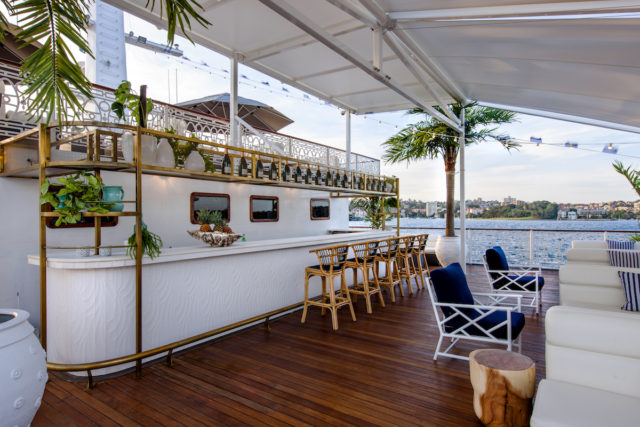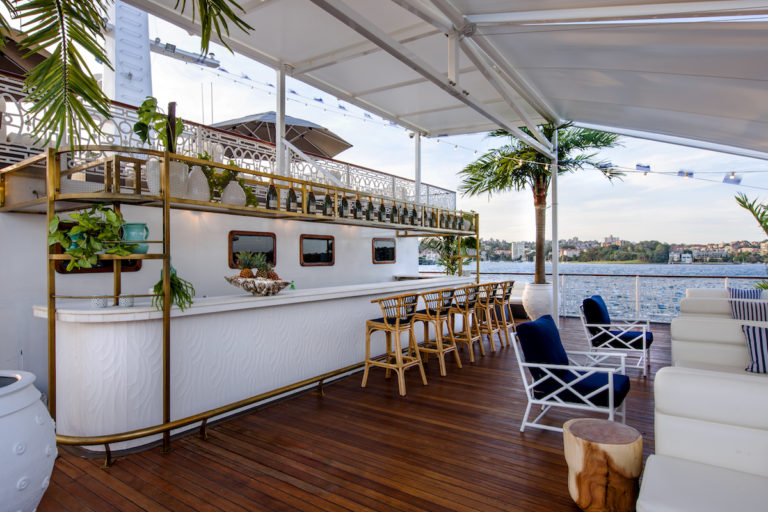 Alex, alongside his team at his award-winning design and events company, AZBcreative, created custom pieces for the project. "My team at AZBcreative created all aspects of the design from furniture, daybeds, custom bars, décor and a veritable green house of plants including incredible four metre palms," says Alex.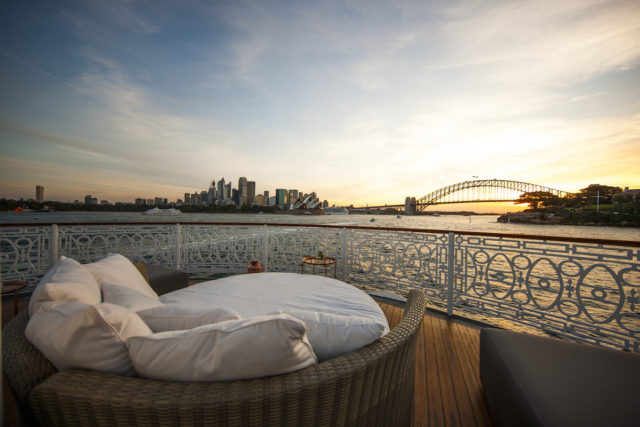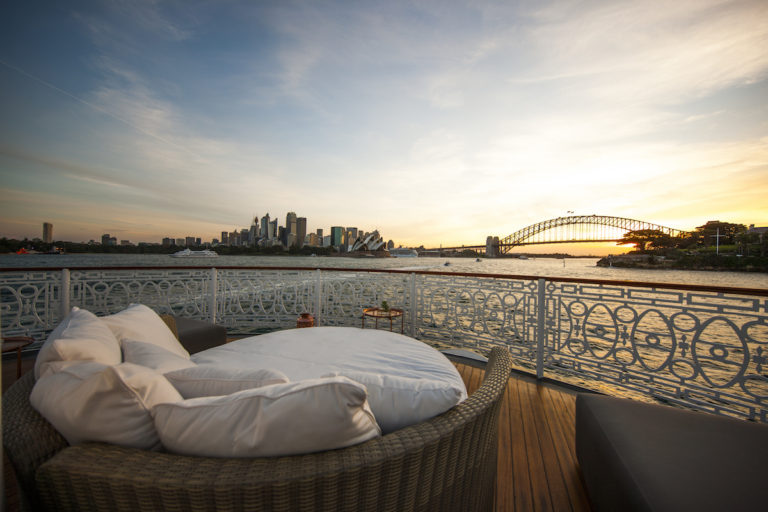 Available to hire for private functions, the custom designed 42 metre vessel was handcrafted in Europe and has three vast decks from which to take in 360 degree views of Sydney's stunning harbour. Chef Drew Bolton, who has honed his skills at Aria Restaurant and a number of other Michelin starred restaurants across the globe, is overseeing the menu. We can't wait to step aboard!
See here for more.