It was a tie this week on The Block with two couples receiving perfect scores of 30 out of 30 for their kitchens. It was also the highest rating show of the season with almost 1.8 million viewers tuning in for the reveals. One of his favourite weeks on the show, judge Darren Palmer shares his thoughts on the five kitchens.
Karlie & Will
"The couple's 'In-deco' kitchen design strikes a perfect balance between modern industrial with influences of Art Deco. This kitchen blew myself and my fellow judges away which is why we scored it a perfect 30 out of 30!" says Darren.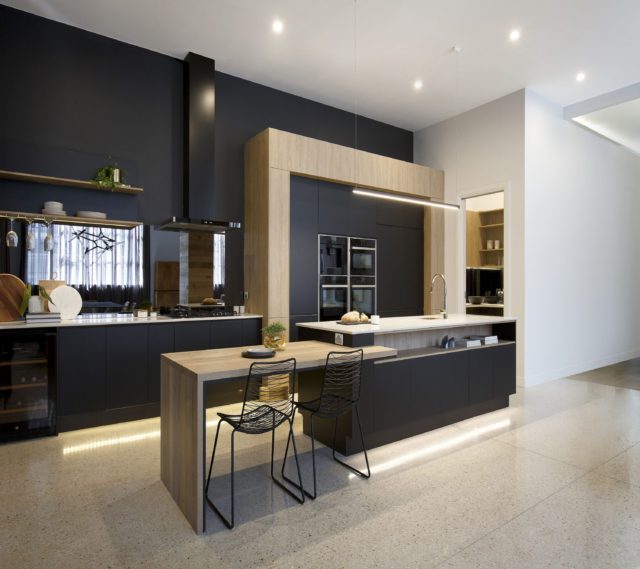 A departure from the traditional fresh white kitchen, Karlie and Will's deep and dark kitchen really wowed the judges. "The best kitchen design can exist outside of your comfort-zone and contrast is created between black and timber tones, rough and smooth, light and dark which adds plenty of interest. Plus, the sheer scale of the kitchen, from butler's pantry to outdoor area, is luxurious – sometimes more is more," says Darren.
Dan & Carleen
"Dan and Carleen have created a bold and luxurious kitchen that pays homage to the beautiful Art Deco building it is part of," says Darren who loved their kitchen's timber-look cabinetry. "The floor to ceiling timber-look cabinetry works to create a sense of presence and drama, with tall panels emphasising the already high ceilings," says Darren who thought the feature lighting added a touch of period style to an otherwise very modern space.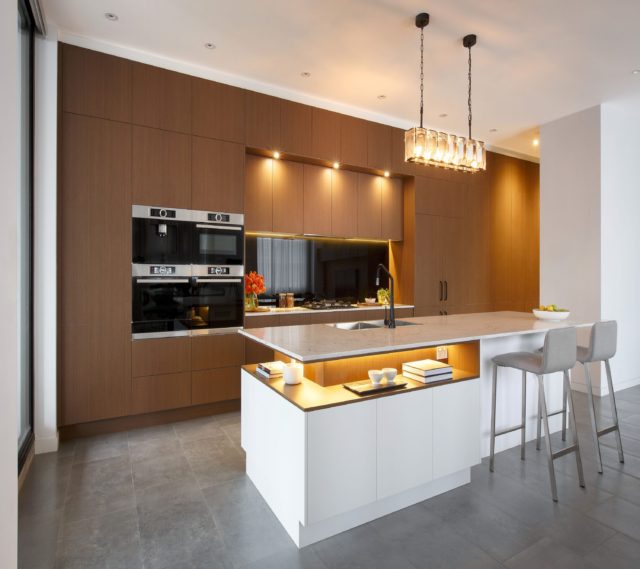 Andy & Ben
"The boys have created a modern kitchen with an Art Deco twist, fitting the heritage of the building. Colour and texture have been used in interesting and refreshing ways to celebrate Art Deco whilst keeping clean contemporary lines," says Darren who liked the inclusion of a soft pastel mint tone. "Never afraid to take a risk, the boys have played with colour to great effect. The soft pastel mint green works very well to enliven the whole living and dining space," says Darren.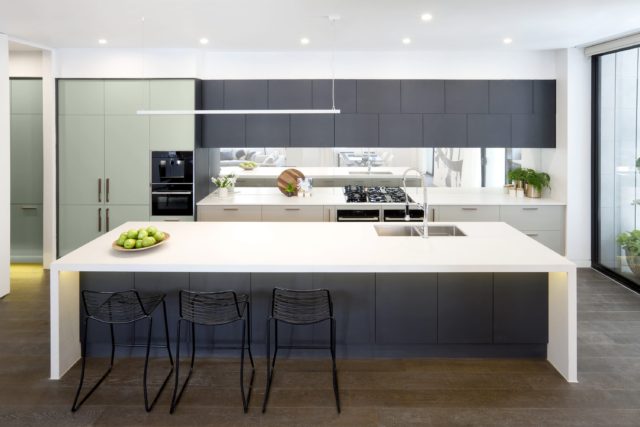 Julia & Sasha
"Oozing luxury and glamour, this kitchen is a modern take on the traditional shaker style. The fresh white and brass colour scheme feels classic and contemporary all at once. It works perfectly with the overall scheme of this apartment," says Darren who likened the cupboard handles to jewellery because they "elevate the kitchen to something even more elegant and contemporary," he says.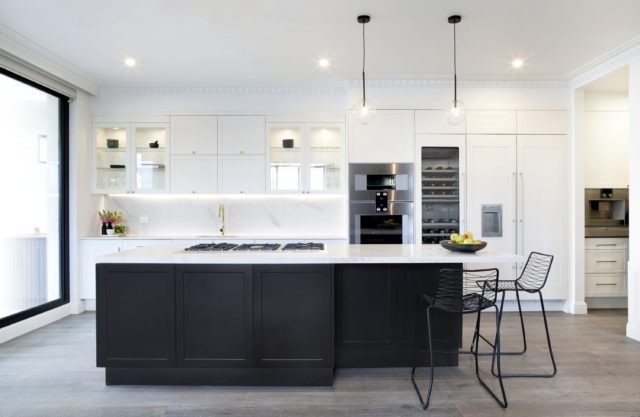 Kim & Chris
"Featuring bold blue tones and a Bluetooth sound system, which turns the cabinetry into speakers, Kim and Chris have created the ultimate modern entertainer's kitchen," says Darren who liked the kitchen's use of colour. "It creates extra designer flair and is beautifully matched with the Caesarstone Alpine Mist benchtops," says Darren.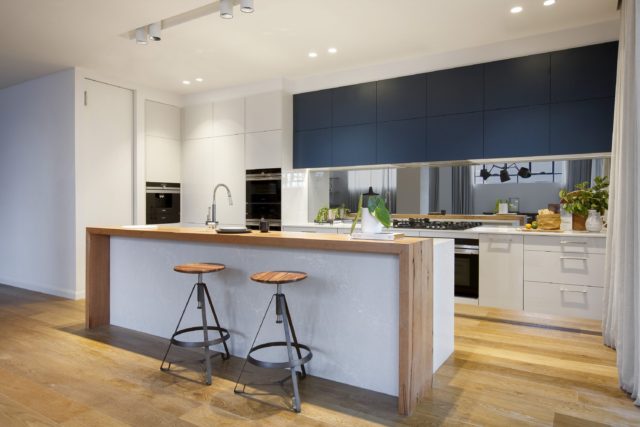 All of The Block kitchens were supplied by Freedom Kitchens.