One of the year's hottest trends, metallics are big news across everything from fashion to homewares and now kitchens are having their turn too. "Metallics are one of the biggest trends of 2016 and kitchens are the perfect place to introduce a little bit of bling in almost any colour scheme," says interior designer and The Block judge Darren Palmer.
And while door fronts, bench tops, kickboards and appliances are a kitchen's staple items, it's the inserts, insets, handles and tapware that can really make the space sing. "Any experienced designer will tell you the difference between a basic kitchen and a designer one is all in the details," adds Darren.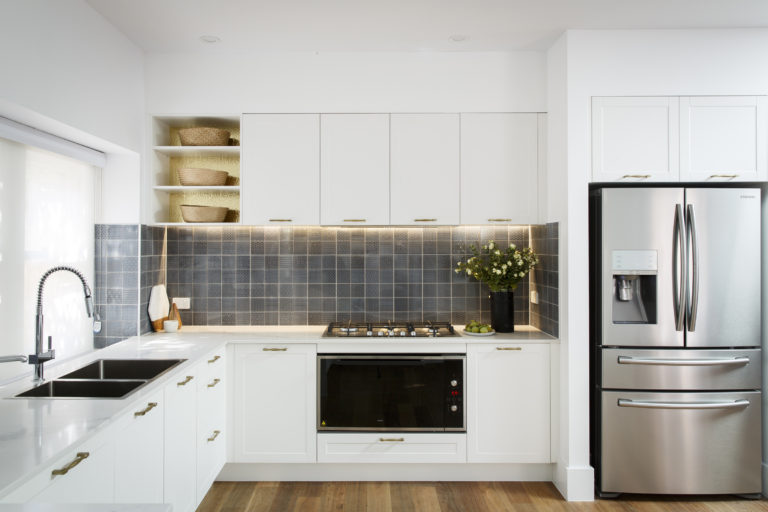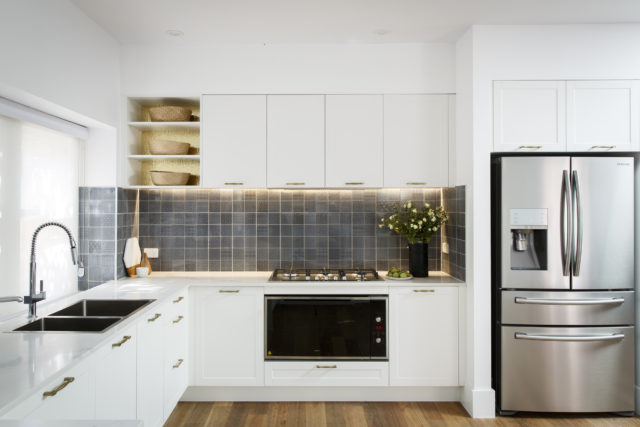 The white kitchen
If, like most people, your kitchen is white, you've got the perfect canvas on which to project your metallic desires. "A simple white kitchen will allow you to add drama in really any metallic you desire, whether it be gold, brass, copper, aged brass, chrome, stainless steel or bronze. The simplicity of the palette leaves you with myriad options to dress it up," says Darren.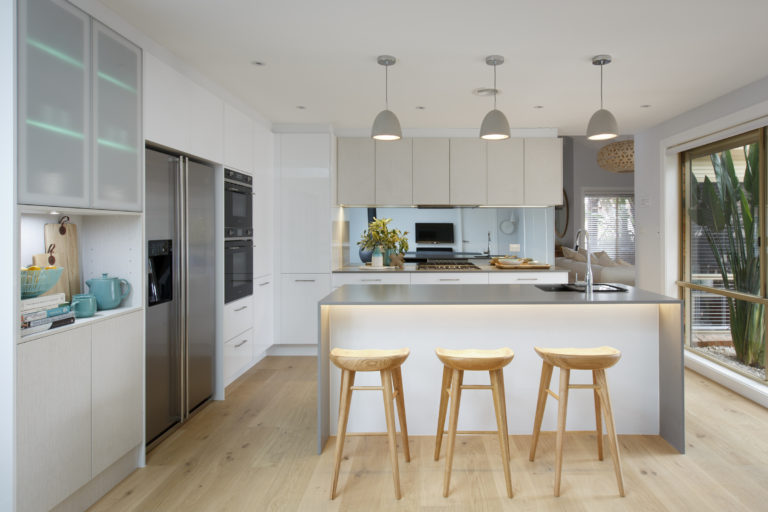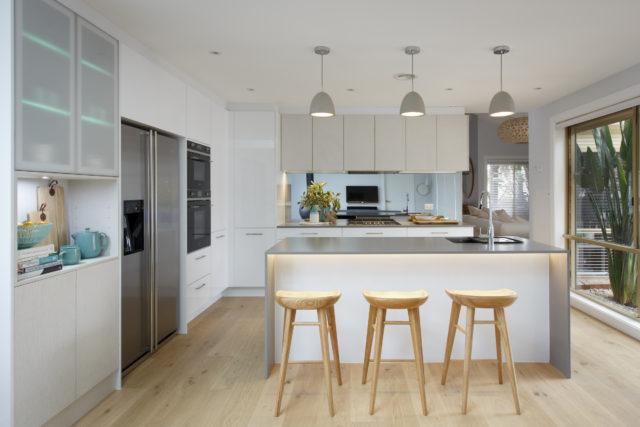 The metal trend
While copper and gold have both been trending like mad for the last year, this year's EuroCucina fair in Milan saw the return of metal as a key kitchen feature. "From shelving units to cupboard and drawer fronts to sheet metal forming the benchtop and sides of whole island benches, metals are at the forefront of modern kitchen design," says Darren.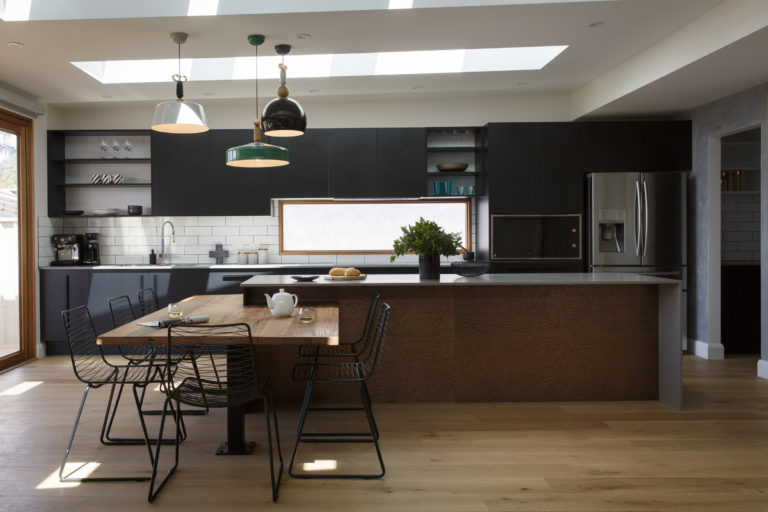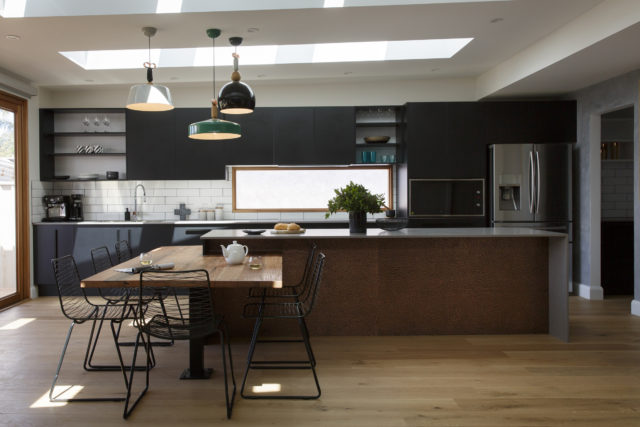 Metallic accents
But for those of you that simply want dip your toes into the trend, small metallic accents may be just the ticket. "If the idea of a full metal kitchen is too much for you, handles in brass, chrome, gold or silver tones are an excellent way of introducing colour and personality into your kitchen space. Adding metallic pendant lights, accessories and serving ware is another brilliant way to add in that little something extra in the metallic department," says Darren.
See more kitchen inspiration here.