Jason Granziera, in-house stylist at Lounge Lovers, shares his predictions for 2022 living.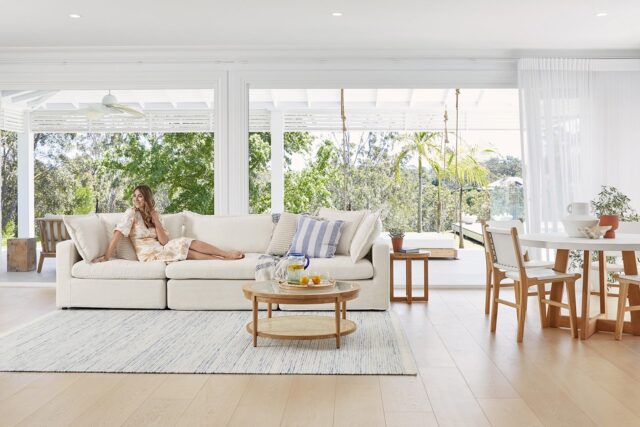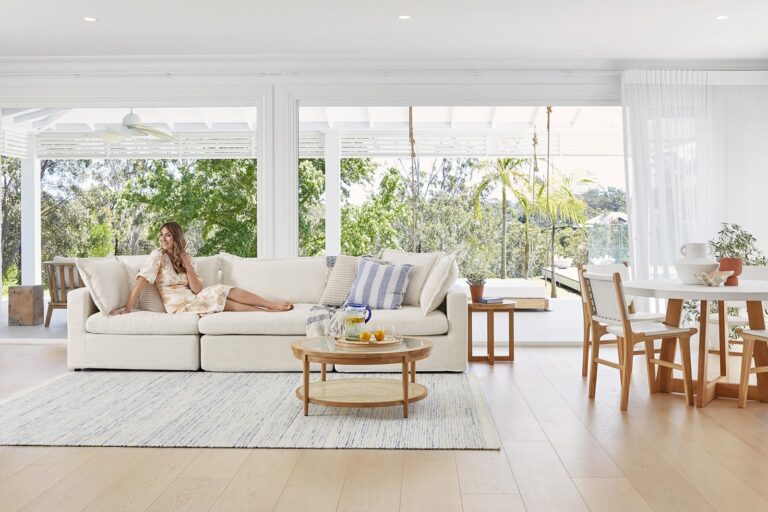 Get grounded
Lounge Lovers research shows that a quarter of us want our homes to feel grounded as our spaces have become our sanctuaries and a place to escape from day-to-day life. Many of us are keen to get back to nature, as shown by the growing movement towards 20 minute neighbourhoods, with everything we need for a good life within this distance. This desire will be emulated with all-natural rugs, indoor plants around the home, cooling hues and calming designs.
Opt for comfort
The way we use our homes has changed significantly over the past few years, with the majority of us spending more time at home than ever before. In fact, research shows that prior to the pandemic around 20% of all businesses had staff working from home; this has now increased to 44%.* As such, design pieces that allow for comfort and functionality will be key as we continue to spend more time at home, both working and entertaining throughout 2022. To support this theory, recent research conducted by Lounge Lovers found that more than one in three Aussies (34.54%) want their home to feel relaxed and one in four (25.92%) want it to feel cosy, grounded and connected to others.
Inspired by the coast
According to Lounge Lovers research, Australians are most influenced by coastal living design styles (22.21%). We expect to see lots of beach-inspired items including Hamptons-style furnishings, woven baskets and muted blues and greens which bring calm beach feelings into living spaces. Our Haven sofa in Mornington Ivory (pictured above) is the perfect lounge room centrepiece for beachside homes.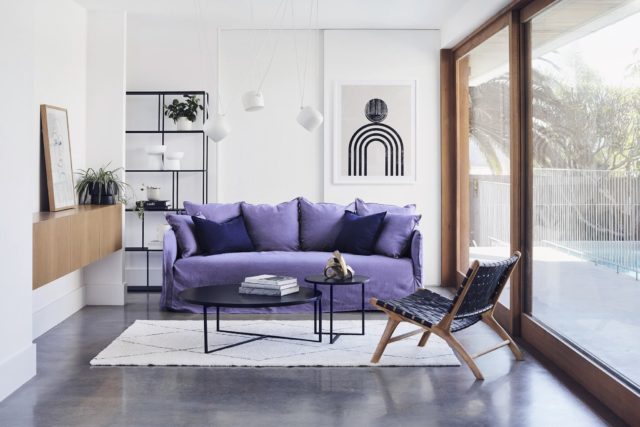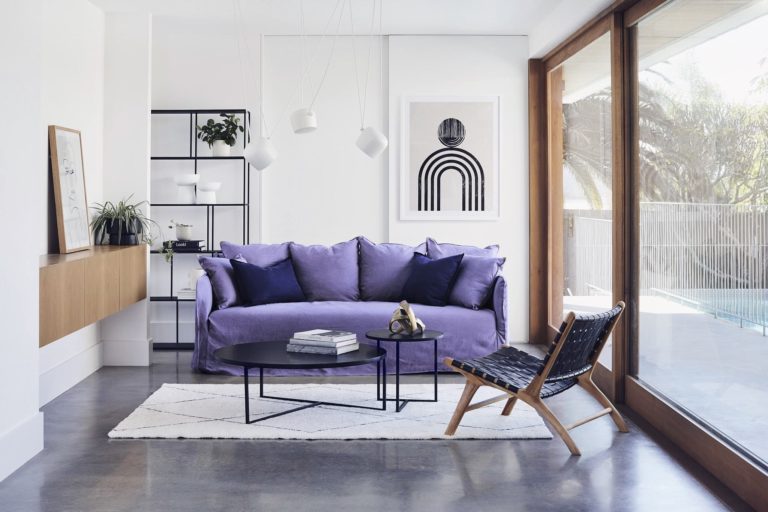 Very Peri
Pantone's Colour of the Year 2022 has been revealed as Very Peri; a bold, purple hue that you'll be sure to see popping up across homewares via beautiful cushions, stunning sofas (check out our limited edition Bronte above) and linens. You can incorporate this on-trend tone into your home by adding splashes of colour with statement walls and furniture pieces in the new 'it' shade, or with throws or cushions for something less permanent.