Be you a professional chef or a budding home cook, the new Electrolux Masterpiece Collection can help you achieve professional restaurant quality dishes from your home.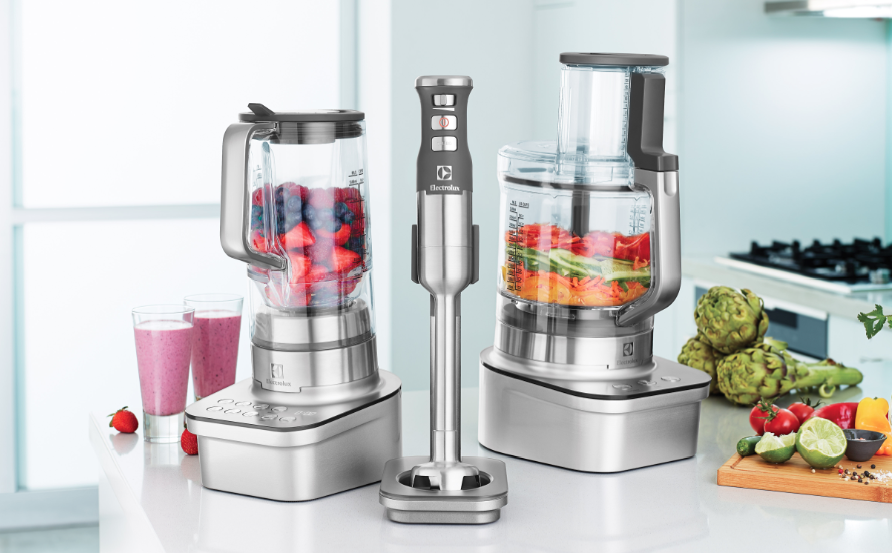 Launching later this month, the collection consists of a blender ($399), a food processor ($599) and an immersion blender, otherwise known as a stick mixer ($199), that feature innovative technology and a sleek design. Almost half of all Michelin-starred restaurants in Europe use Electrolux appliances and while they're not promising you'll be able to make food that good, the new collection certainly brings professional capabilities to home chefs!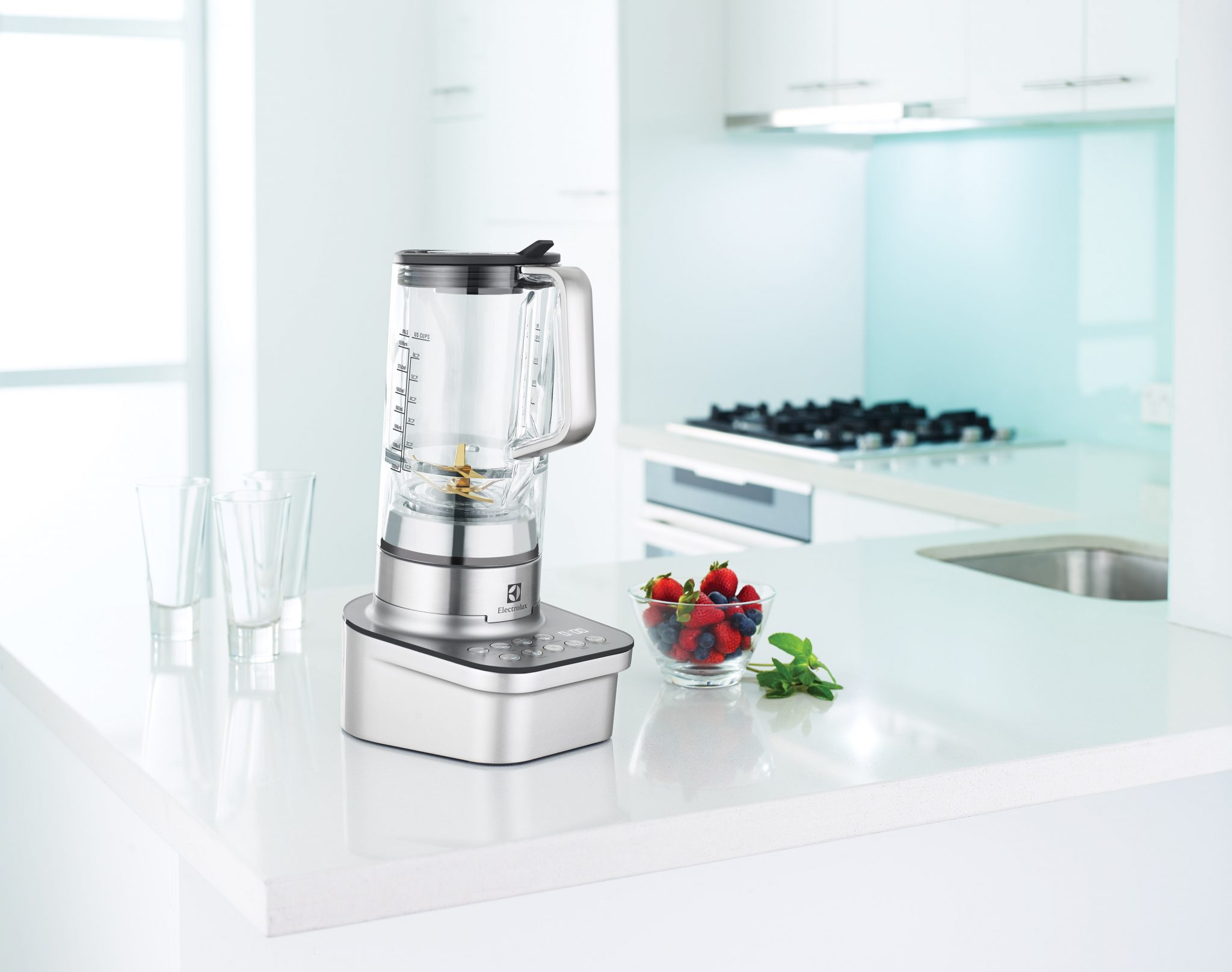 Special features of the Electrolux Masterpiece Collection Blender include the PowerTilt feature, which uses the force of gravity to move the contents around the jug, so they then fall back down directly onto the blades. The PowerTilt is made possible by the optimal combination of titanium-coated blades, a precisely tilted jug/bowl and a powerful surge motor. Together, they blend even the toughest ingredients into the smoothest texture that conventional blenders cannot beat. Yet my favourite feature has to be the ingenious noise dampening design, so that you can whip up delicious breakfast smoothies without waking the whole house!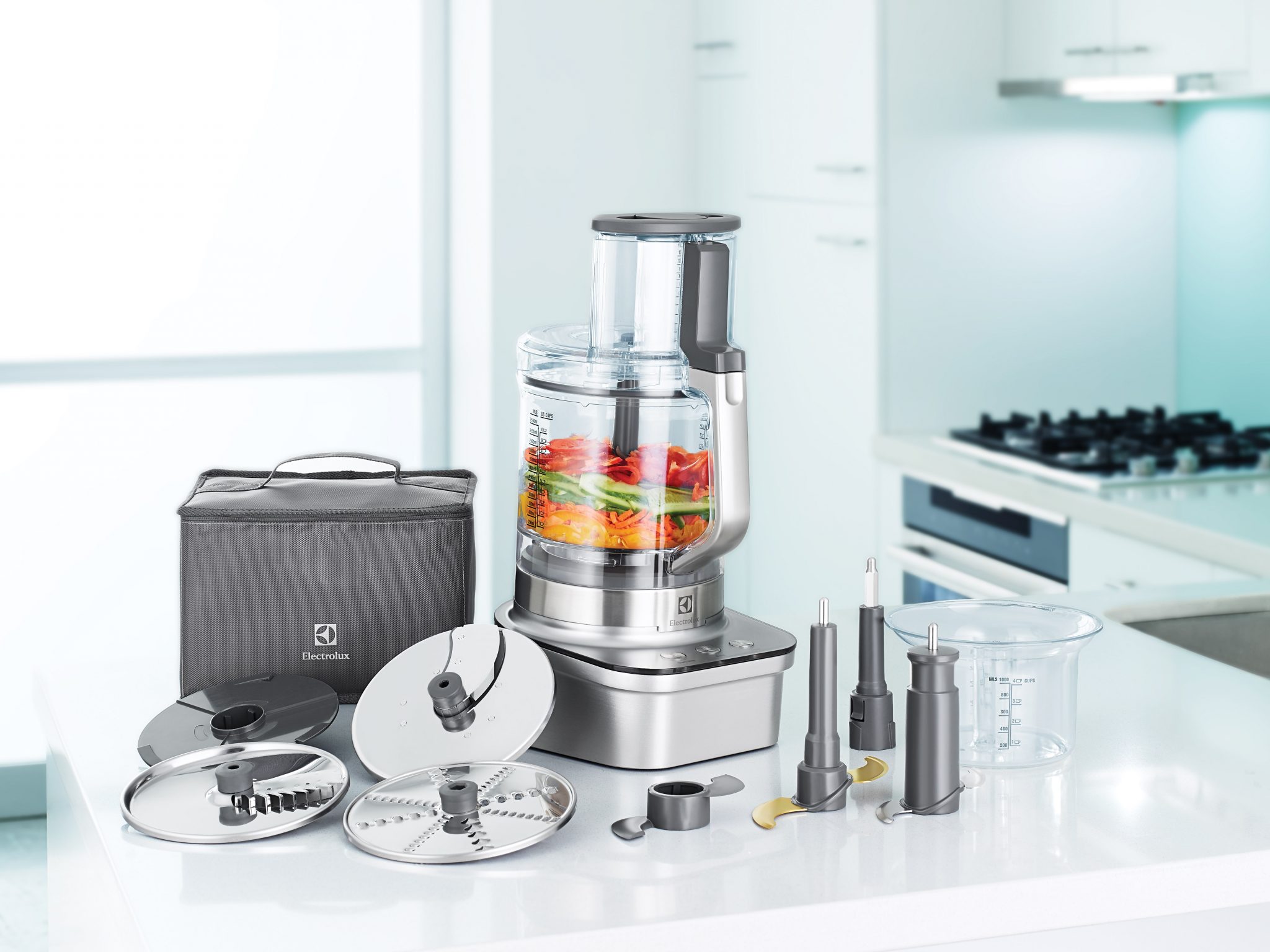 Next in line is the Food Processor, which includes an adjustable slicing disc that features 28 settings from 0.15 to 0.75cm and an extra wide, dual-sized feeding chute. The titanium-coated stainless steel blades are guaranteed to stay sharper longer and offer increased durability and performance.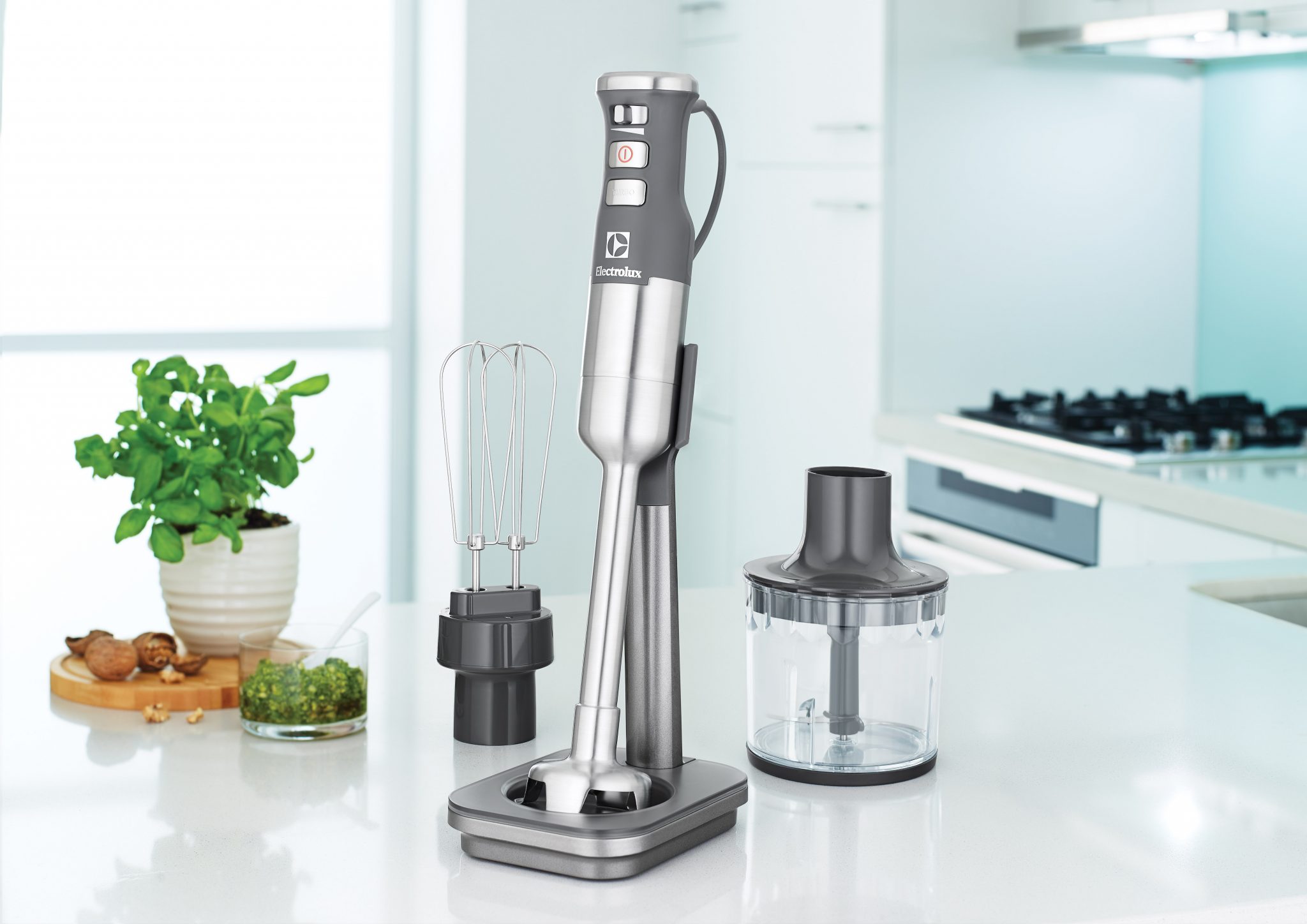 Finally, the Immersion Blender is the first to feature a stand, which can be used throughout the cooking process and saves dirtying the bench. The stand is also durable enough to be cleaned in the dishwasher, saving time and hassle. The extra long stainless steel mixing bar also means it can be used directly in pots and pans and the professional triple blade and open foot design features mean no splashing when mixing.
The Electrolux Masterpiece Collection offers superior professional level appliances for the home without any compromise on quality, with a five-year product warranty on all appliances and 25 years warranty on the motor of the Masterpiece Collection Food Processor.
For more information visit the Electrolux website here.