This Gold Coast green number is definitely #laundrygoals and yet another example of how this long neglected room in the home is now being focused on more in terms of both functionality and style.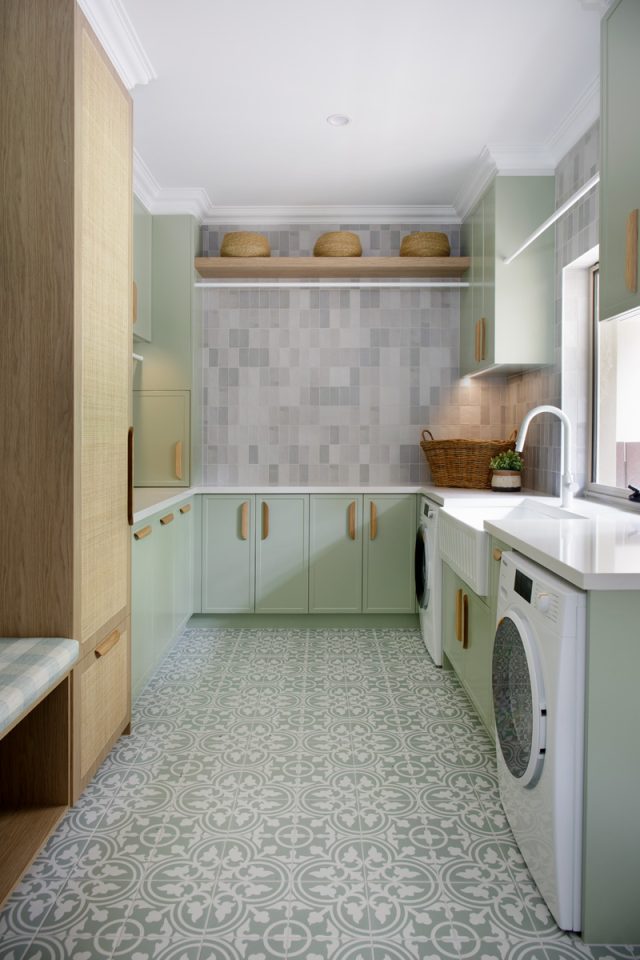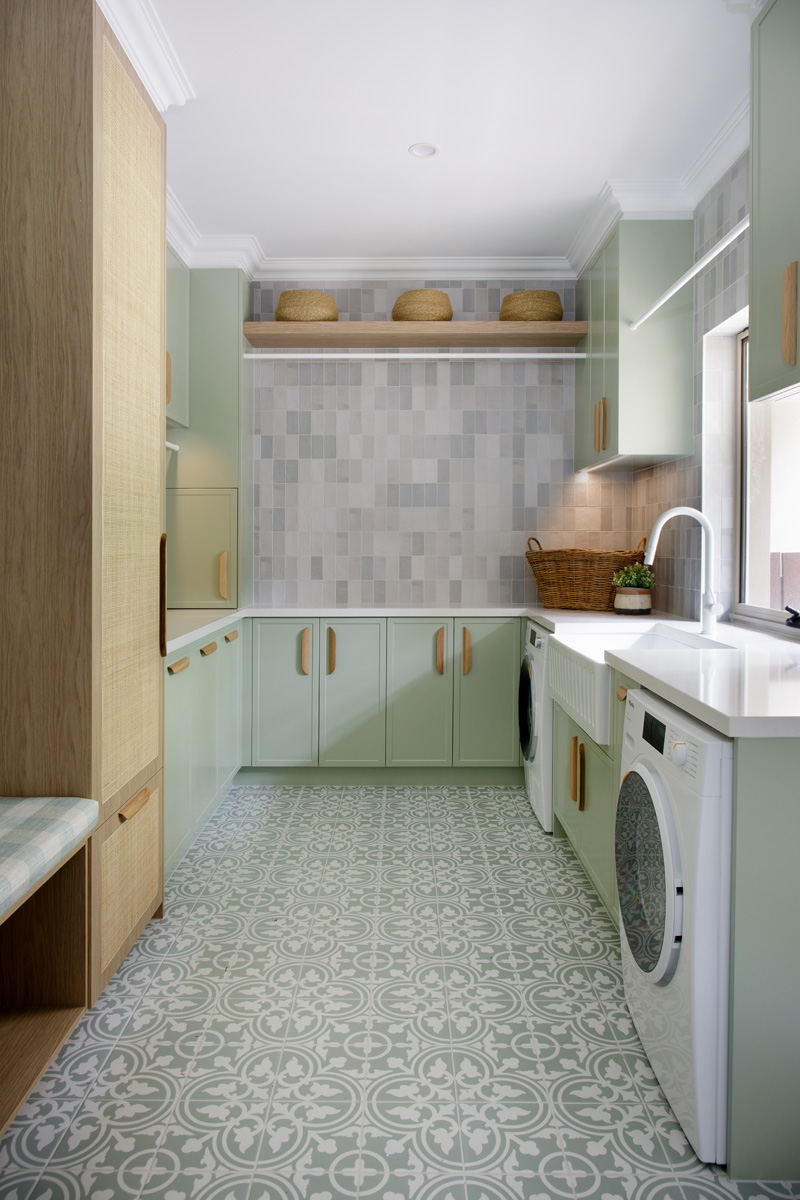 "When we first met on site to view the existing laundry, it was very dark and dingy looking and there were lots of baskets everywhere because there clearly wasn't enough storage," says Lynda MacDonald of The Design Chaperone, who oversaw the $40,000 makeover. "The dryer and laundry were stacked on top of each other and there was a sliding door wardrobe that just wasn't functional for the family. All their shoes were being piled up in the garage so we definitely needed to sort out a better storage solution for them. We also had a very unsightly column that jutted out of the wall at the back of the laundry. This was the first thing you saw when you walked in and just had to go. We built the wall out to enclose this but still managed to keep the storage underneath going all the way back so we didn't lose the space."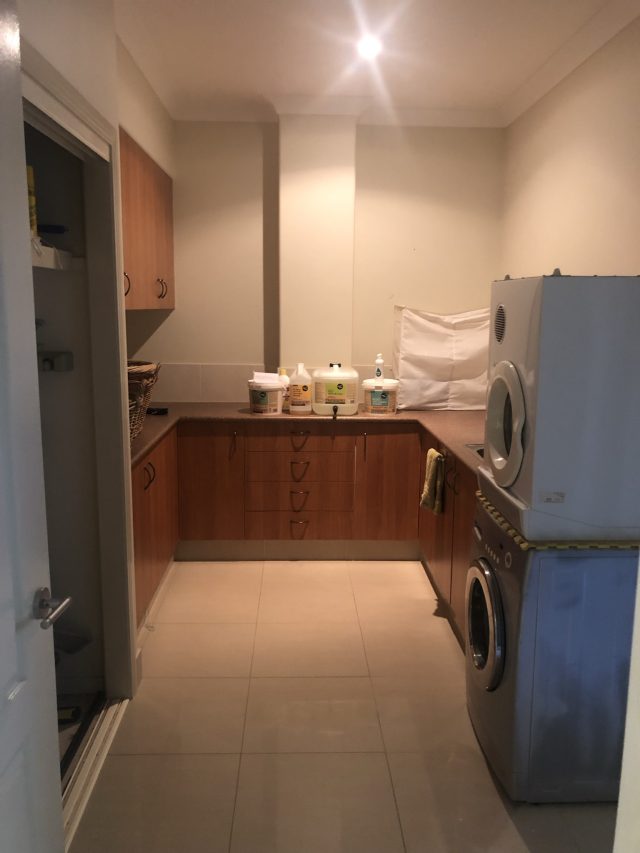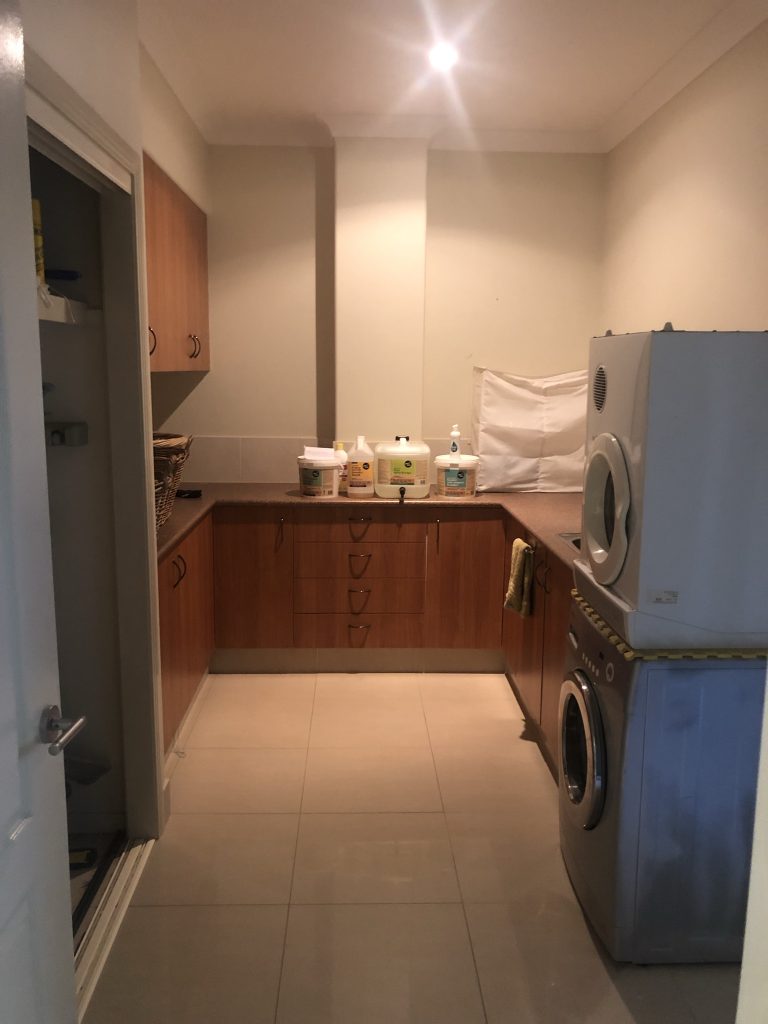 The client approached Lynda to do a laundry renovation but she ended up doing the kitchen, living room, media room, cinema room, powder room and master bedroom. With results like this, we can see why!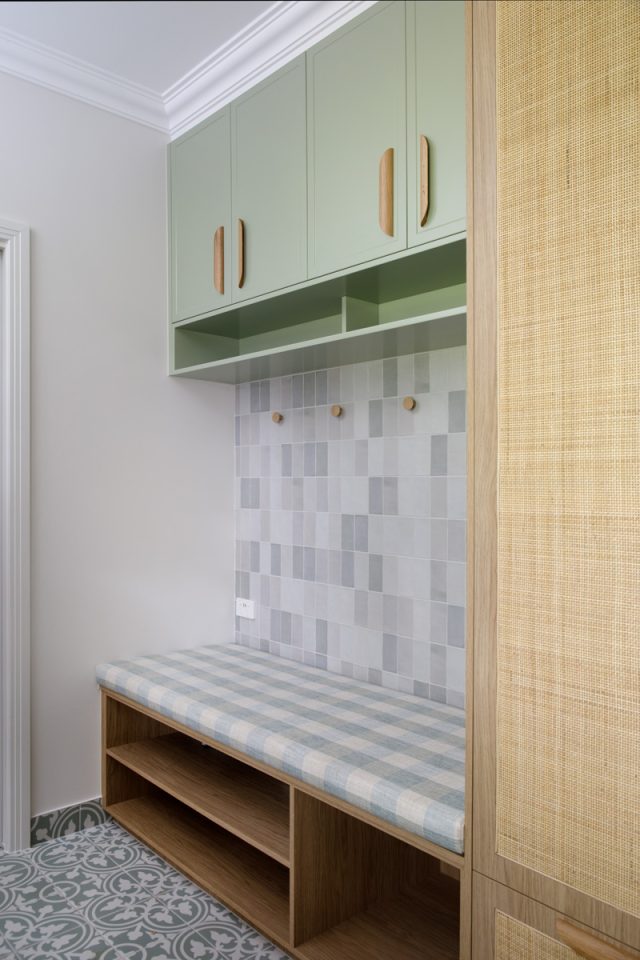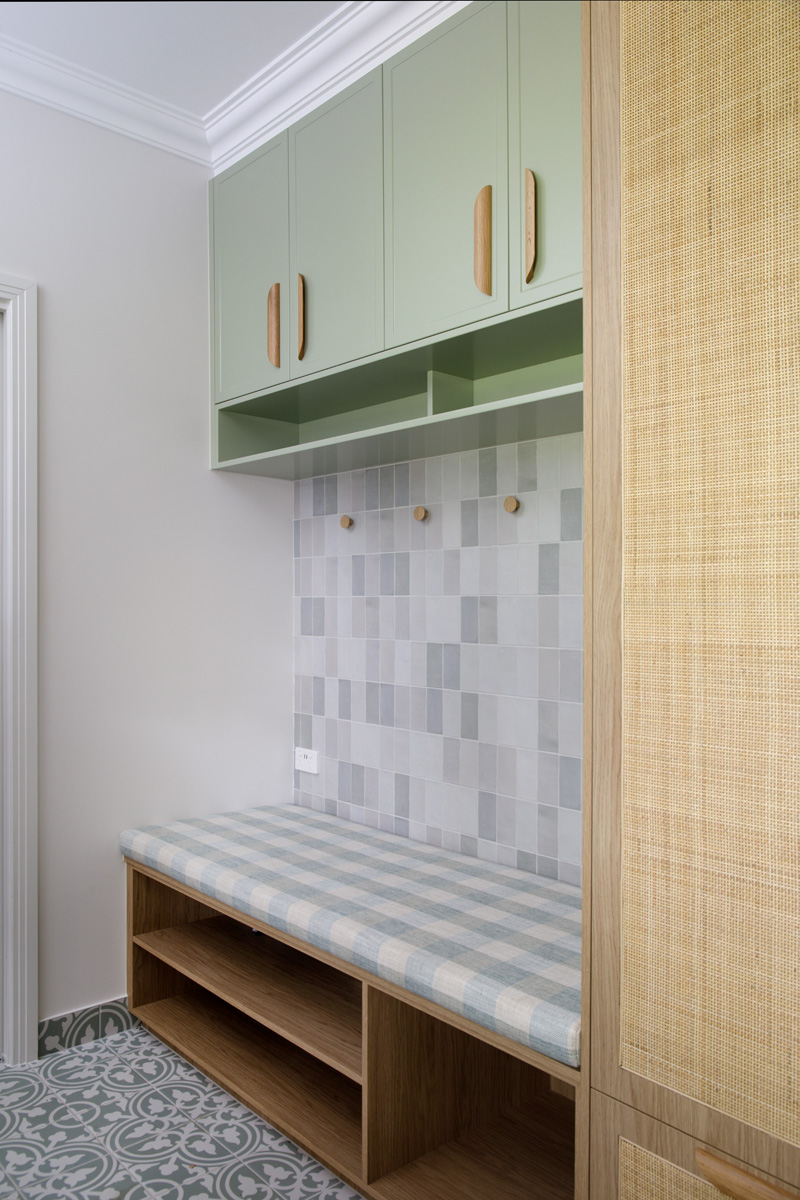 "Our beautiful client didn't want to be locked away in a dingy, dark laundry. She wanted to feel like she was in a beautiful space even when doing the washing. We needed to incorporate mudroom style storage and seating into the space for the kids' shoes and school bags, hats etc, and then have a lot of hanging space as she didn't want to hang clothes outside.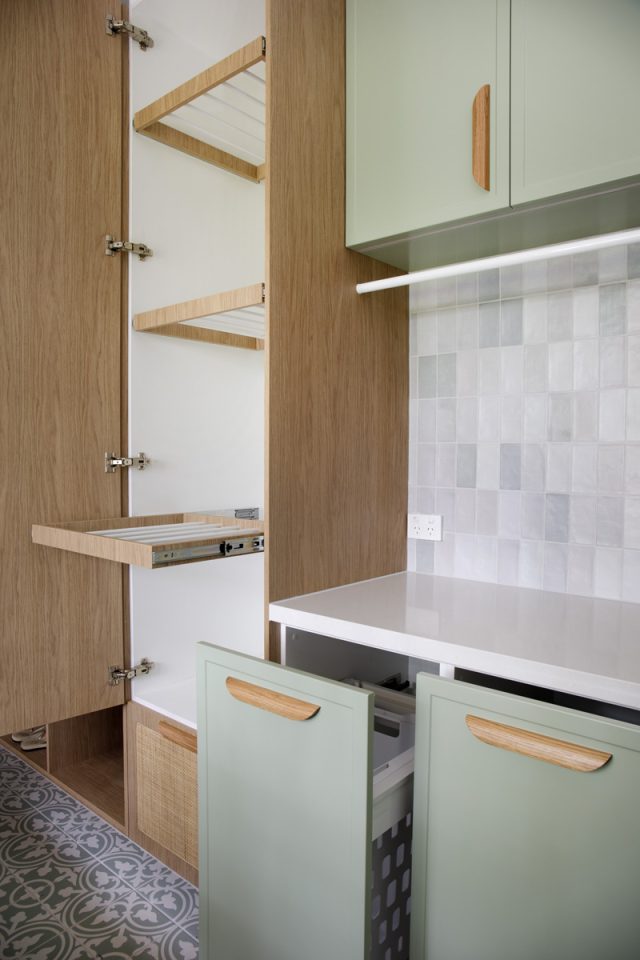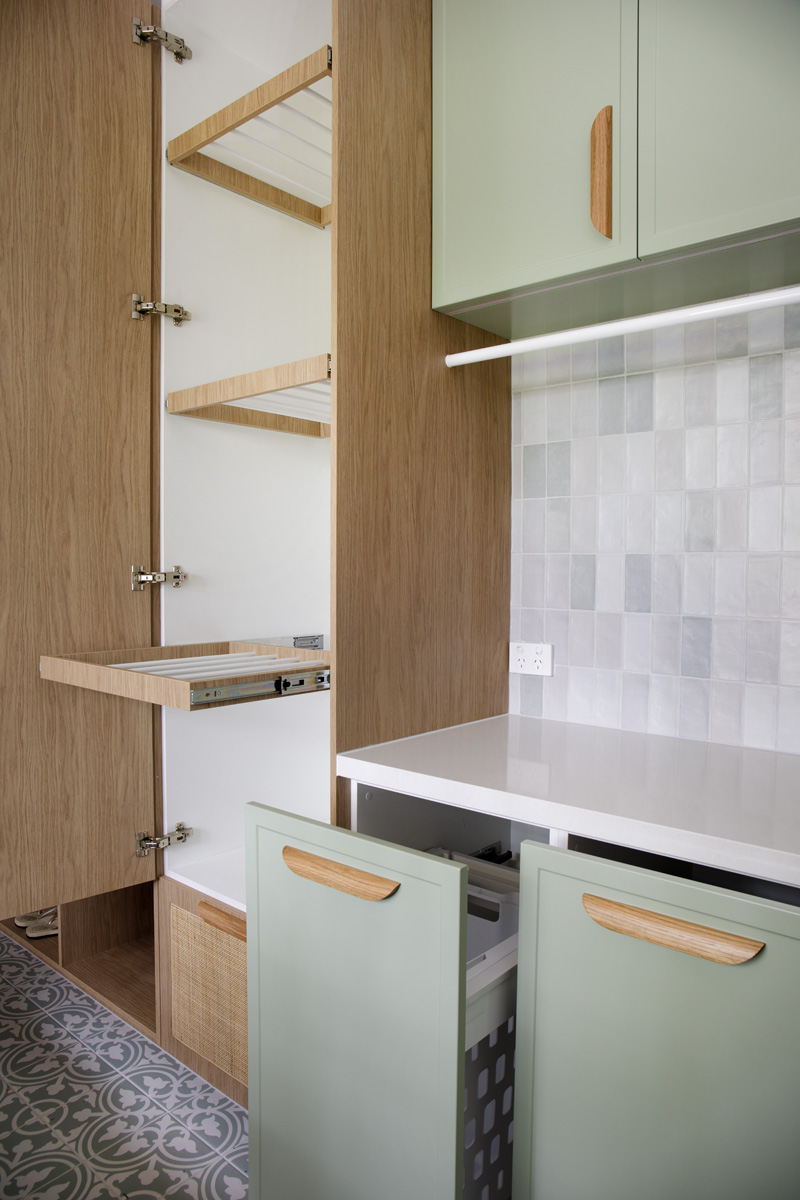 "We also opened up a new window which brought so much light into the room and added a huge farmhouse sink to bath their beautiful dog Coco."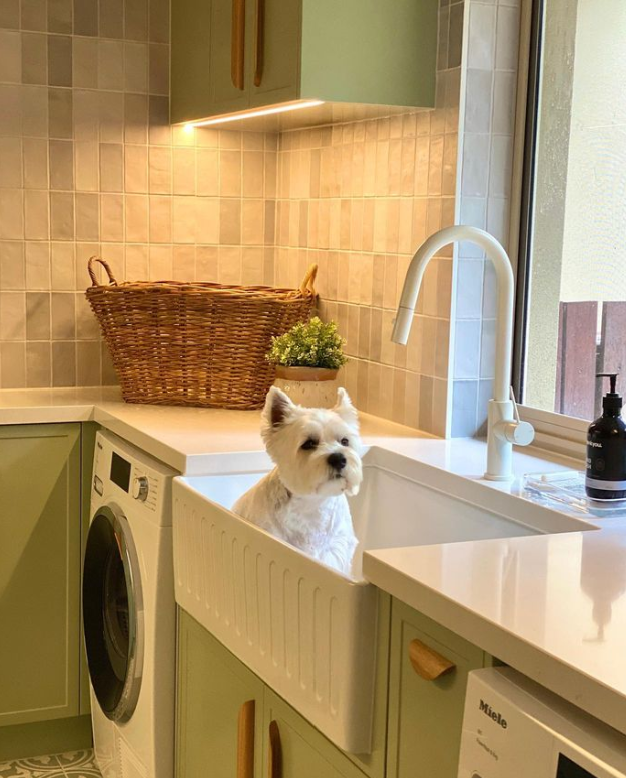 "The window definitely made the biggest difference. It allowed us to let so much light into the room. We designed specialised storage for how the family would use the room, like storage baskets that were directly under the clothes chute so they could be easily organised. There's lots of hanging racks on all sides and we even customised an internal drying rack that features a beautiful rattan finish on the door front. Functional rooms can still be beautiful!"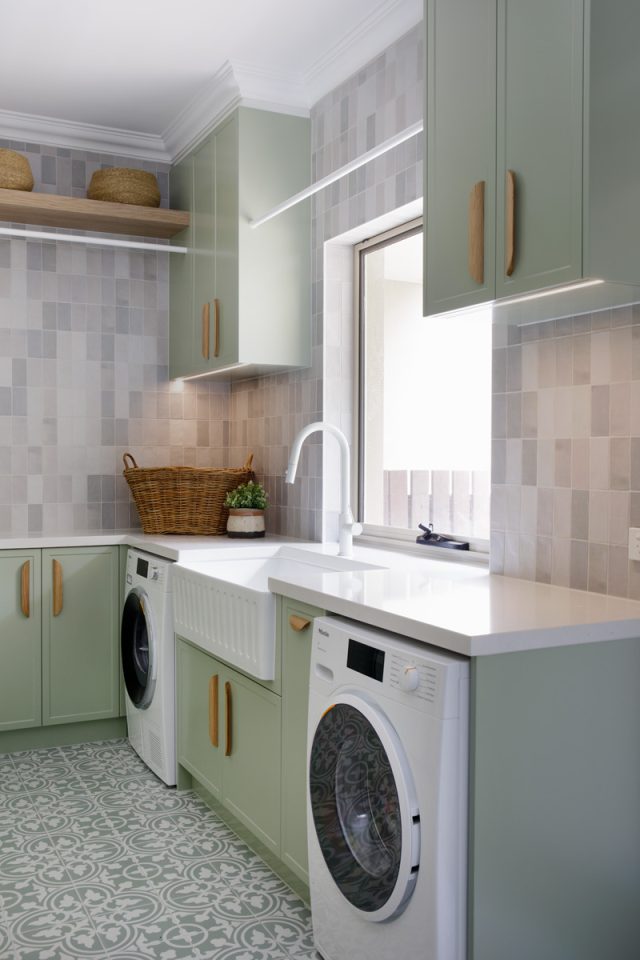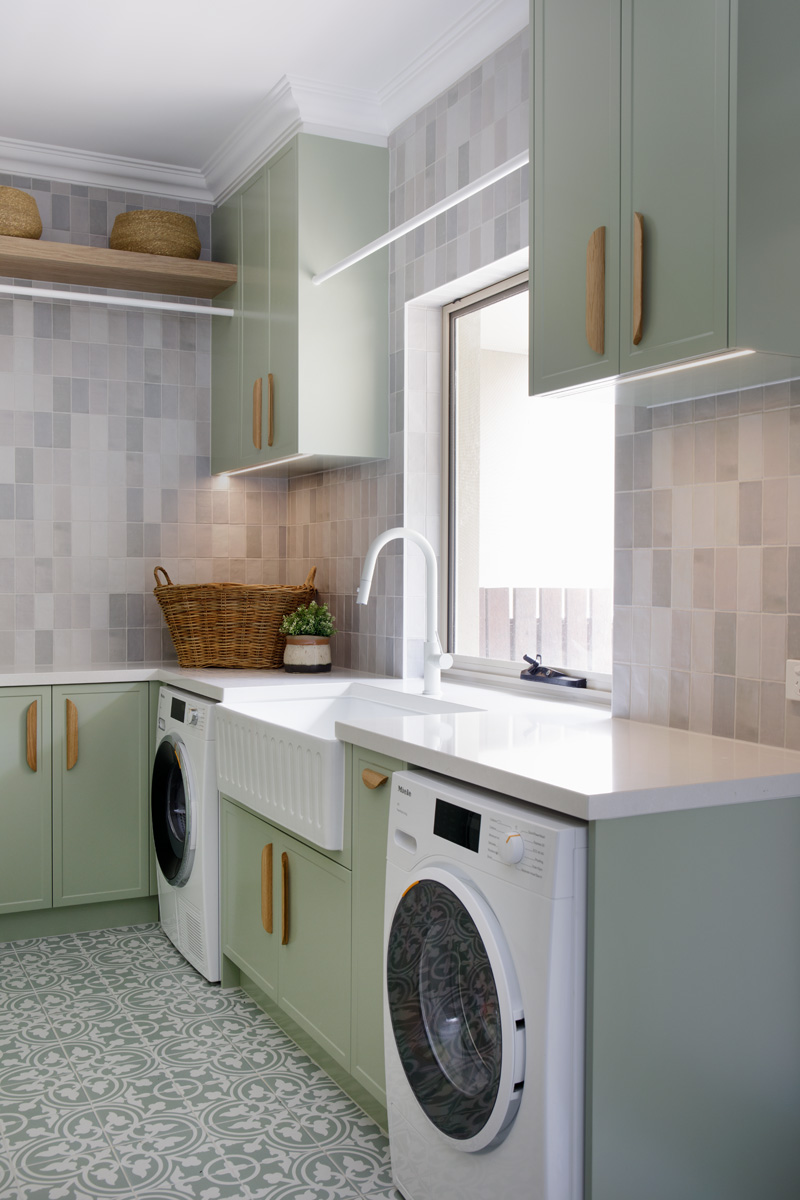 Lynda said the biggest splurge was tiling the entire room and the window installation but it really gave the room the wow factor. "We definitely used all of our budget in this room but we ended up with a great result and our clients are blown away with the final design."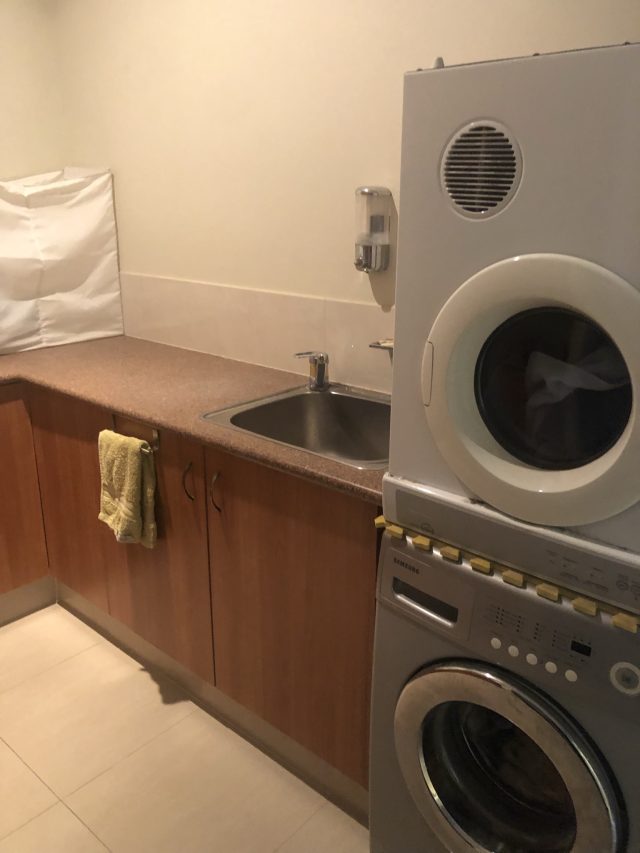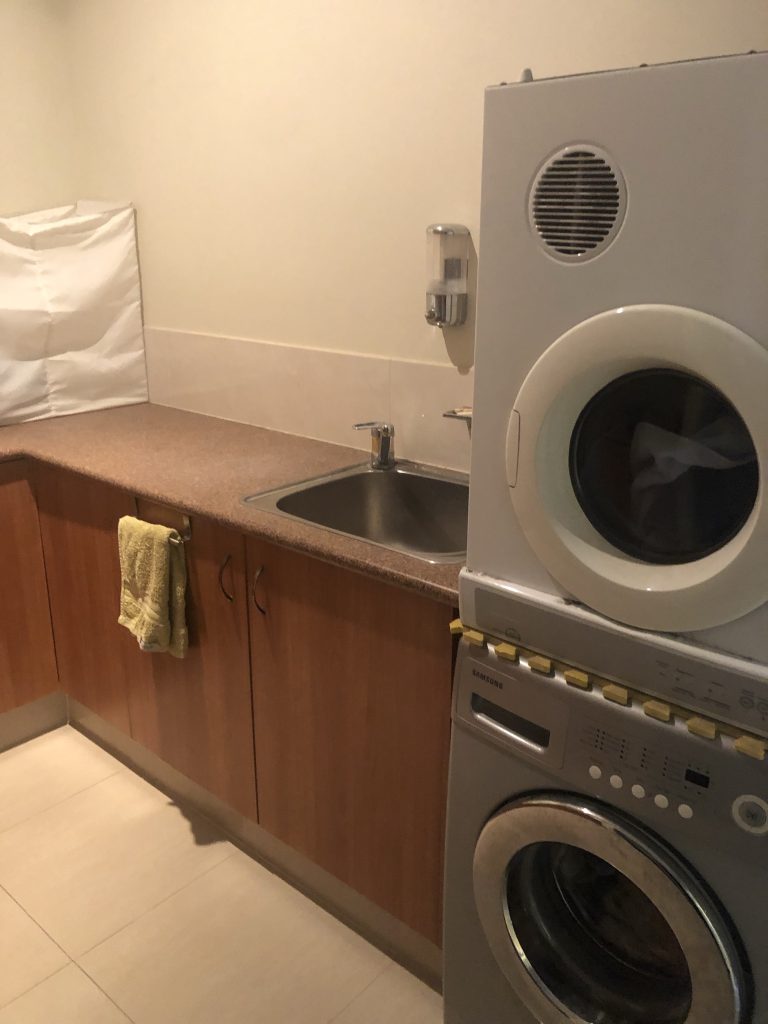 The Design Chaperone is a full service interior design firm located on the Gold Coast with a lean towards modern farmhouse and contemporary styling.
Cabinet Maker: Peerless Kitchens | Builder: Bradford Construction | Plumber: Deep Dive Plumbing | Electrician: Orriginal Electrical | After photography: John Downs