The new Domain headquarters opened in Sydney recently and they've been designed in a manner befitting the successful online property search engine. Housed in an historic former wool shed in Sydney's Pyrmont, the brand new space was designed by Siren Design and is a hub for the company's 360 employees.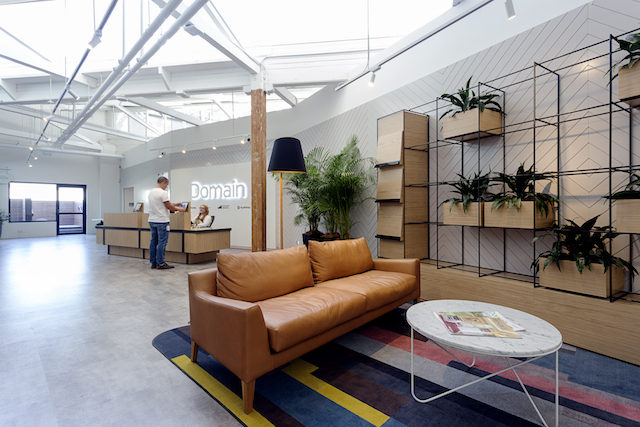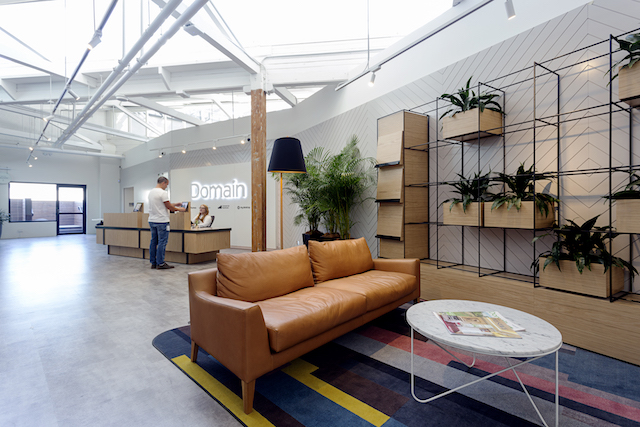 "From the first time we sat down with Domain we knew we wanted to create something that reflected their personality and approach to what they do — we wanted something smart and modern but also very warm and down to earth," Says Siren Design's CEO Mia Feasey.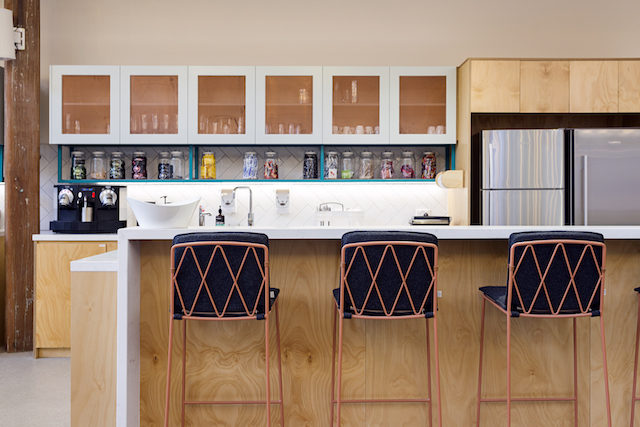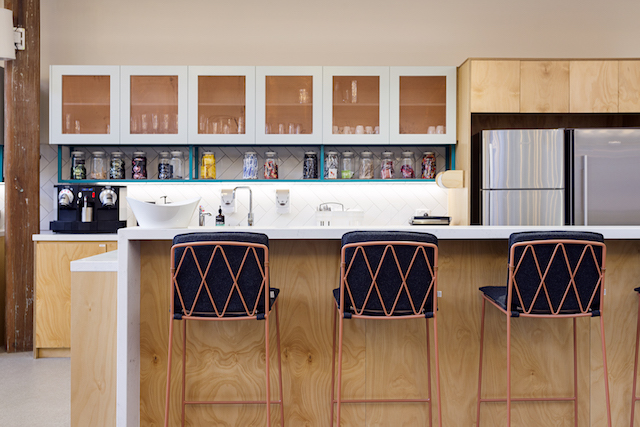 Bringing myriad design elements from the domestic sphere into the workplace, the office has a home-away-from-home vibe that is completely intentional. "Every element of the office has been carefully curated to create a positive environment, and a place where people want to be. After all, it is our people that have helped us go from strength to strength. When the team come to a place where they feel at home and welcome, it's only natural that they can do their best work. We're proud of our new office and we think it's a true reflection of what we can offer, and what more we can achieve," says Domain's group director of employee experience, Megan Bromley.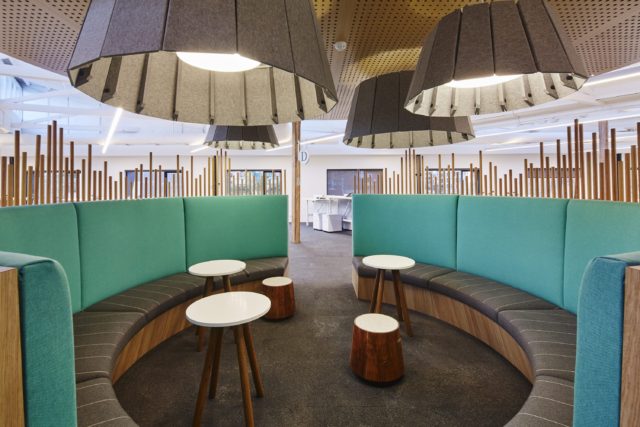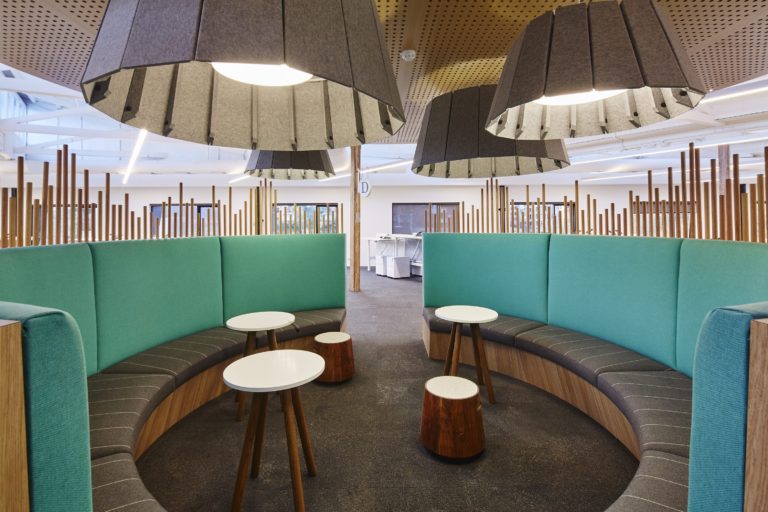 From an expansive kitchen to a communal dining space and large rooftop deck, the open-plan layout features plenty of collaborative and recreational spaces including a games room. Each meeting room is named after a Sydney beach with Tamarama, Coogee and Bronte in the mix.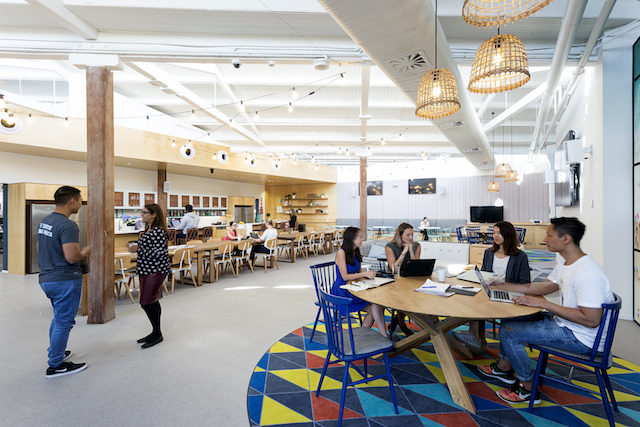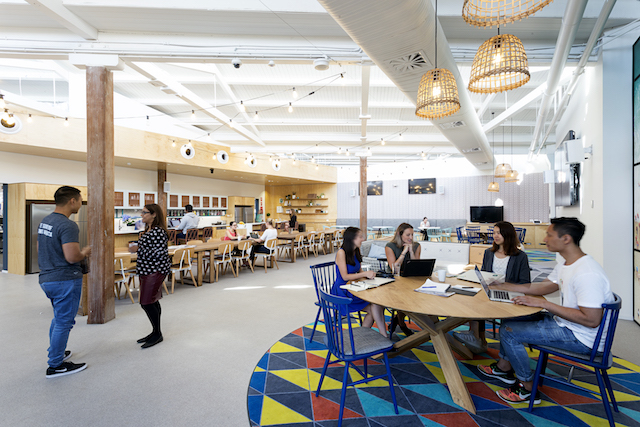 "At Domain, we're very much about having different teams work together to create products that help property buyers and sellers. The open spaces are essential for allowing people from different teams to come together. There's a real sense of creative space," says Megan.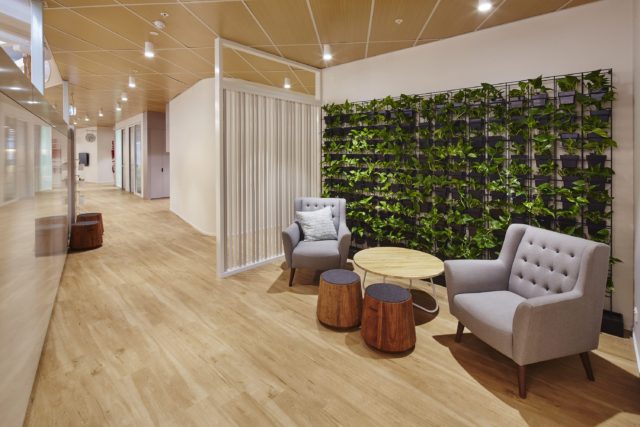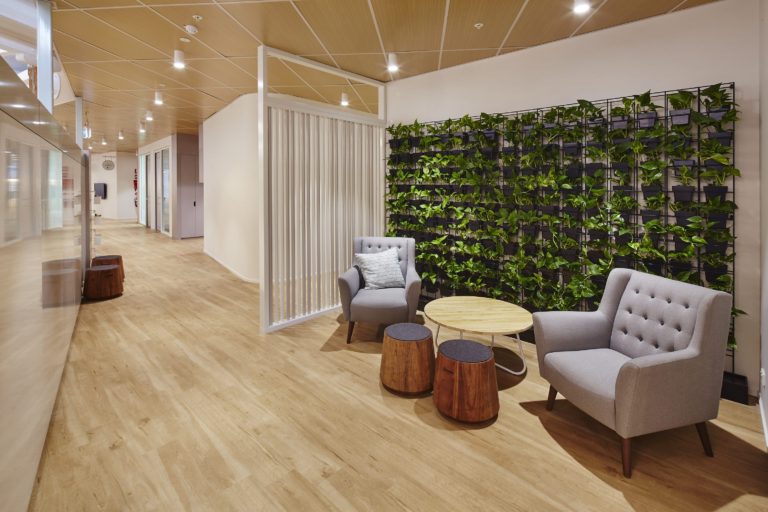 Looking to buy or rent? Check out Domain online.