Sculptural and beautiful, the upcoming solo collection by Louise Olsen, creative director of Dinosaur Designs, sees floral forms reinterpreted and designed as stunning objects for the home and wearable pieces for the body.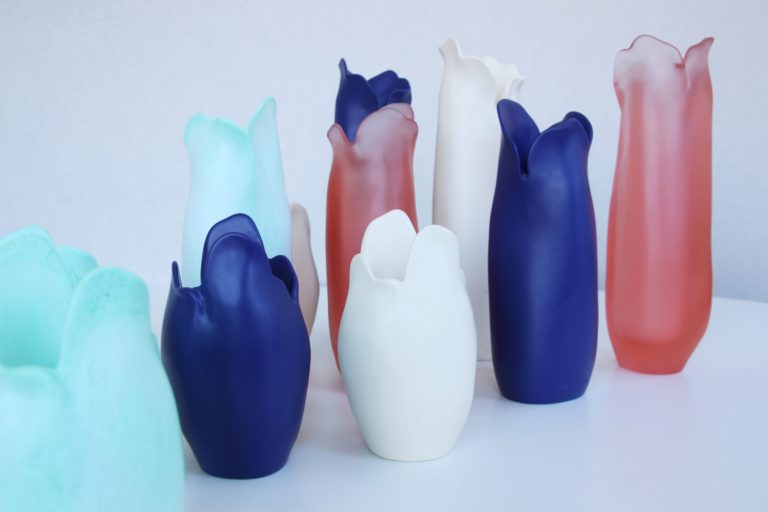 Entitled Flower, the homewares collection brings large petal forms together to create a field of flowers, in pieces ranging from servers to flower-like plates. The vases resemble blossoming flowers, long and delicate in shape.
Bold opaques mix with the glowing transparent colours of pastel peach and green, and the warm purple swirl applied to the flower plates evokes the incredible spot-like markings of an orchid.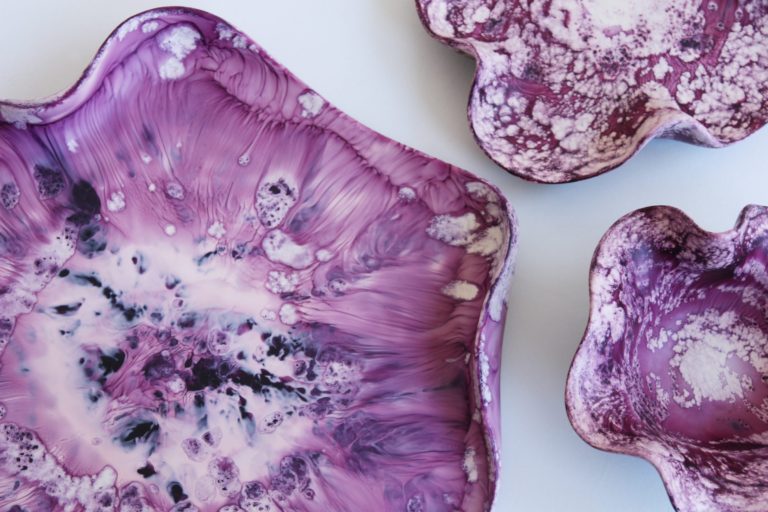 With a palette that mixes resin with the more muted accents of sterling silver and brass, the Flower collection comprises of 11 homewares pieces and 34 new jewellery designs.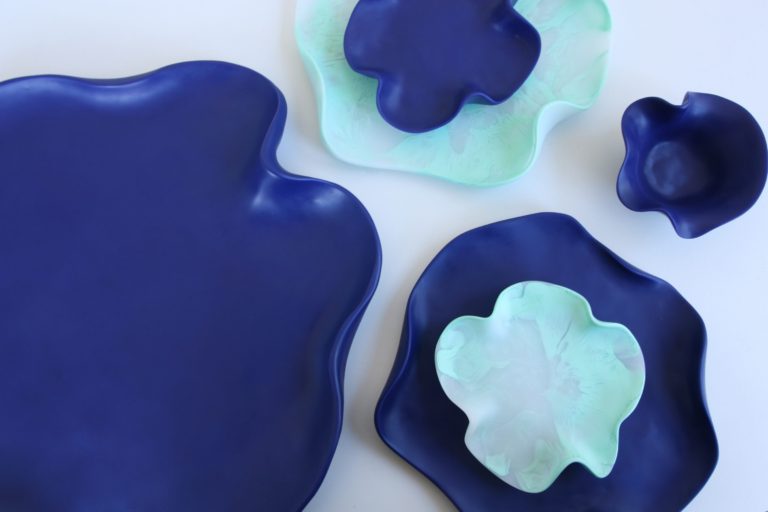 Flower will be in Dinosaur Designs' Sydney, Melbourne, Brisbane, New York, London and online stores from 4 May. For more information.