Flamingo tea parties and baguette-shaped lounges are among the quirky design features of Adriano Zumbo's latest venture, Fancy Nance, a hybrid cafe/cocktail bar in South Yarra. I must admit, today is one of those days I'm kicking myself I don't live in Melbourne!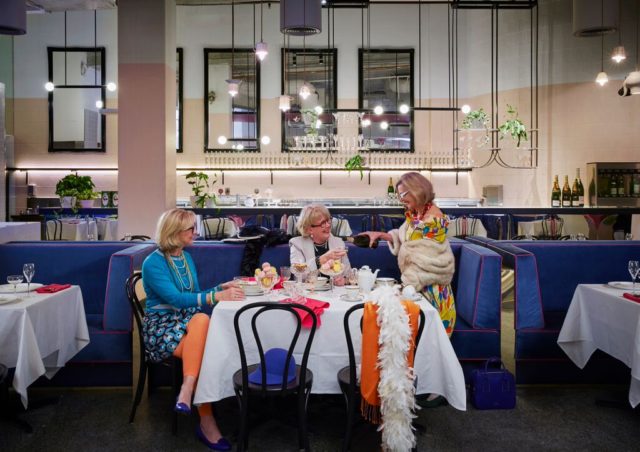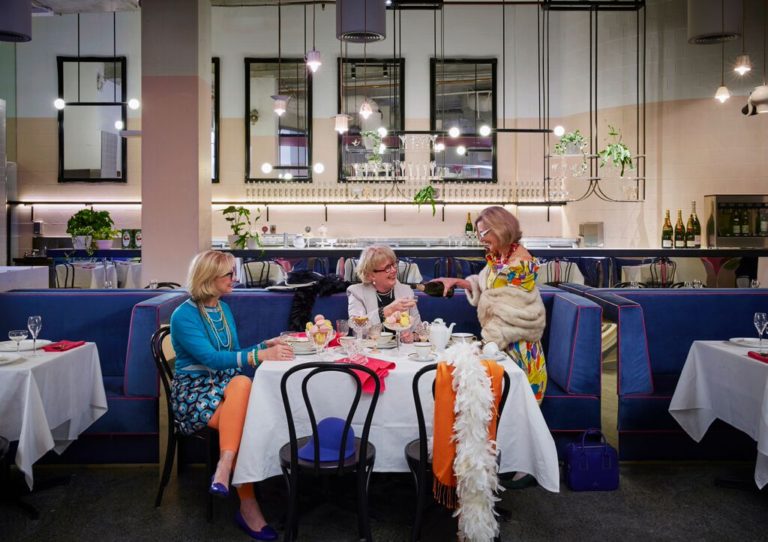 Designed by interior architecture practice Studio Tate, they took their inspiration from the celebrity pâtissier' extravagantly stylish mother — whom Fancy Nance derives its name from — to create a diverse, multi-functional venue full of lush, playful furnishings and bold pops of colour.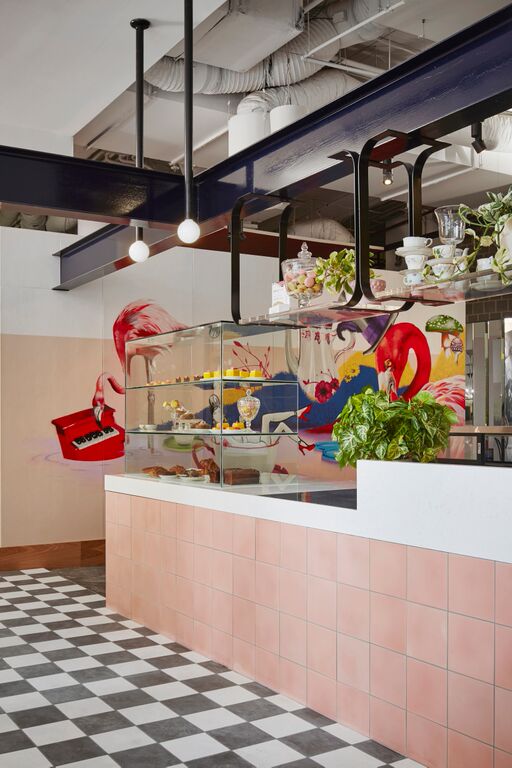 The venue's muse reportedly never leaves the house without being immaculately groomed and adorning herself with glittering jewellery. Studio Tate has interpreted this bold yet refined Fancy Nance aesthetic by bringing to life a visual narrative of flamingos in a lake. Varying tones of pink meet reflective finishes to form a dramatic backdrop for the 'sweet assassin's' otherworldly delights.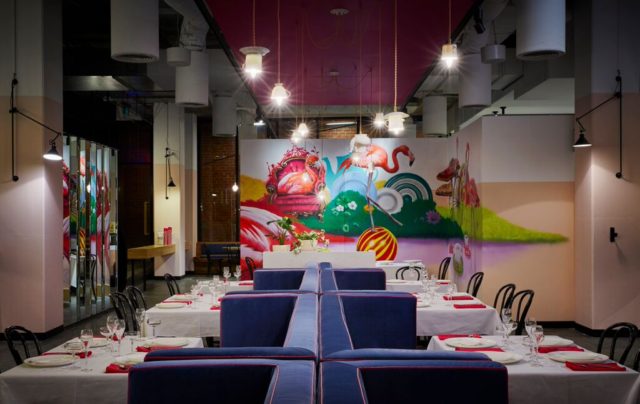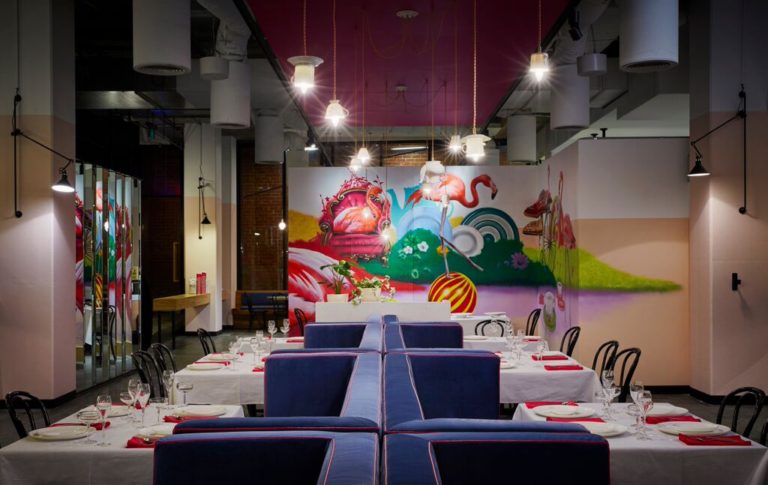 The contour of flamingo feathers, as well as Zumbo's architecturally sculpted cakes, have informed the design and crafted a visual language of curves, cut into the metal framework and high-gloss cabinetry. This is tied together with the murals of local graffiti artist Daniel Wenn, whose illustrations of the Mad Hatter's tea party have been populated by flamingos.