We still have a crush on copper! This industrial luxe finish, combining the commercial vibe of metal with a tactile warmth, knows no bounds. We're loving it in everything from light fittings and side tables to taps and tableware – and now it's found its way into the culinary heart of the home – the kitchen.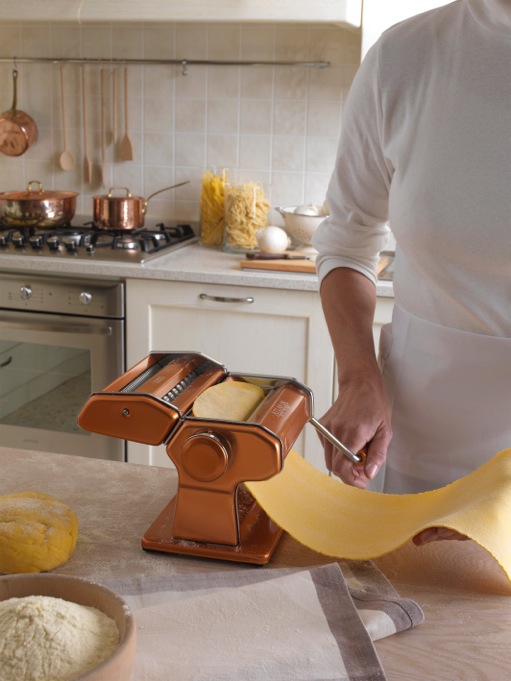 Marcato are the Italian geniuses behind the copper pasta and biscuit making machines. Their Atlas 150 pasta machine ($229.95) is made from food-grade aluminium alloy (ensuring no heavy metals come into contact with the fresh pasta) in a manufacturing plant powered by 100 per cent renewable energy – and it carries a 10 year warranty.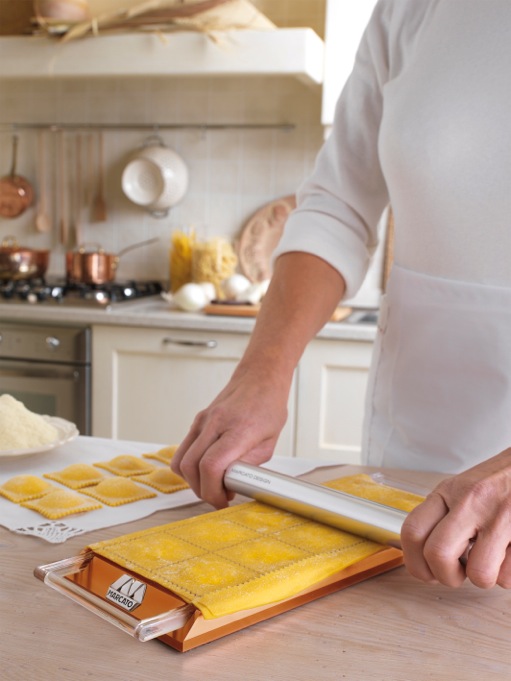 Features include 10 thickness levels for rolling the pasta, three pasta shapes (lasagne, fettucine and tagliolini), smooth action and an extremely stable benchtop clamp, as well as accessories such as a copper ravioli tray and rolling pin ($149.95).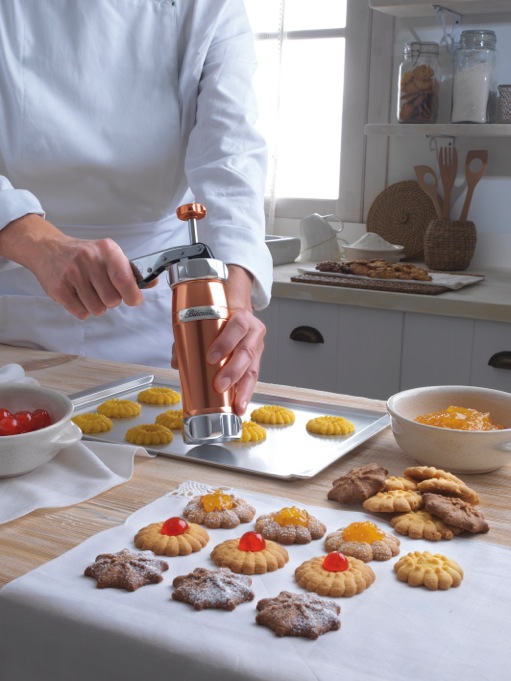 For all the biscuit lovers out there, there's the Biscuit press ($119.95): an ergonomically shaped cylinder that can create 20 different shapes in two sizes – small and large. Simply place the biscuit dough in the canister, slide in one of the biscuit die plates and press down on the lever, directly onto the baking tray (no baking paper required). One full cylinder of dough will produce 20-25 large biscuits and 34-40 small. Excuse me while I clean up my drool.
These copper beauties are available exclusively at David Jones.