Have you ever picked up a magazine that's a couple of years old and found a house within that looks as fresh as something you'd see today? It's interesting that some homes soon look dated while others remain looking current for years – the latter being exactly what you want to achieve when renovating.
When renovating, you really want to create a space that avoids looking passé in a few years. Ideally, what you want to create is a home that endures and truly stands the test of time. But, just how do you do it?
I'm sharing my top tips for creating a timeless renovation below.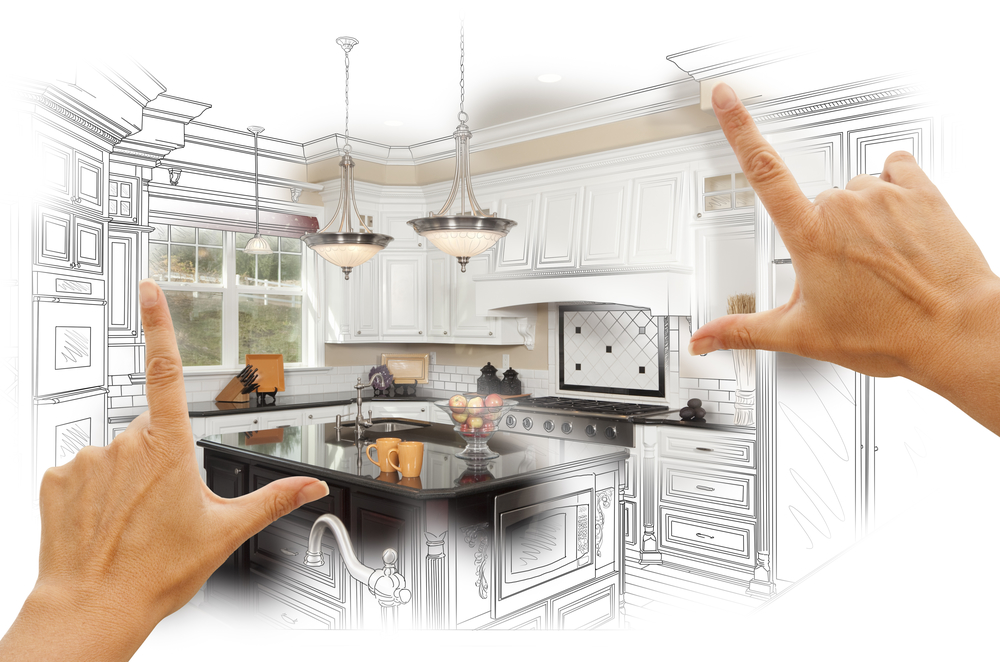 Image source: Gialluisi Homes
How to: Create a timeless renovation
1. Natural materials – Natural materials are absolutely key when it comes to creating a home with a timeless feel – stone and wood never date and for this reason, I would always treat them as fail-safe fallback options. For example, when it comes to bench tops, natural stone, marble or composite stone will always look fresh.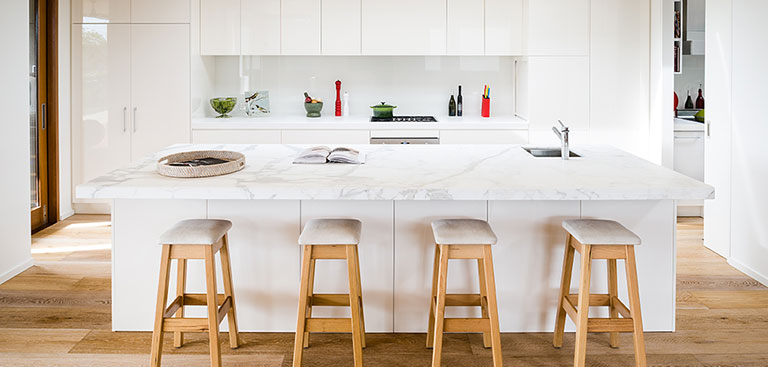 Image source: Rosemount Kitchens
2. Respect the building's provenance – If you have a flat roofed 1970's home or a heritage 1920's abode, try and be respectful to the building's original architecture. This doesn't mean restoring it to its original grandeur but being respectful to it and giving it a nod in order to create a timeless feel. Clean lines are always a safe choice, and they are super important when it comes to creating an ageless look.
3. Give trends a wide berth – When renovating, I suggest you don't follow interior trends heavily (if at all) when it comes to your choice of permanent fixtures. Whether it's cornices, kitchen cupboard fronts or bathroom tiles I would avoid trends and instead use them to dress the space if you desire – it's always best to incorporate trends in ways you can easily change when the trends inevitably change. For a bathroom, you can't go wrong with classic white subway tiles and chrome tapware while you should stick to neutral shades for kitchen cupboard fronts and bench tops. You can always add colour and personality with your kitchen splash back as it's easier (and cheaper) to replace down the line as compared to installing new cabinetry.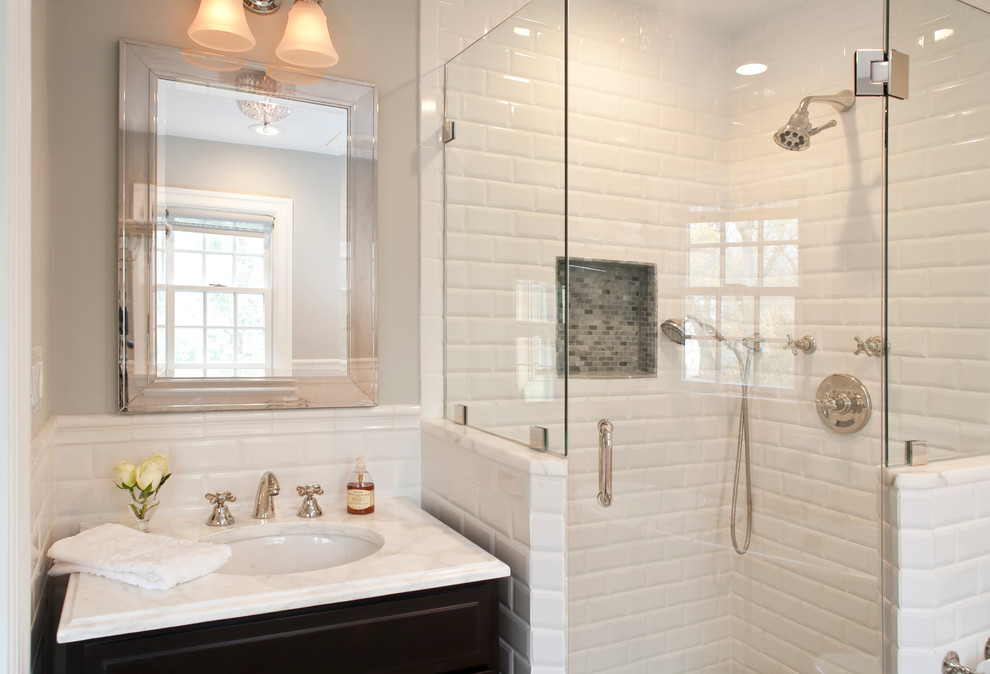 Image source: Crate Art Design
4. Embrace neutrals – From paint to tiles, cupboard fronts and flooring, neutral colours are an absolute must when it comes to undertaking a makeover that won't date. Think ivory, white, greige, stone, oatmeal and the myriad shades of grey. You can always inject colour with cushions, throws and other accent pieces but when it comes to the bones of a house (ie. the nitty gritty of the renovation), it pays to keep it neutral.
5. Appliance integration – Not only do integrated appliances ensure a more streamlined aesthetic in the kitchen, but it also means that your fridge, dishwasher, kettle and toaster are out of view – given that technology changes at such a pace these days, these items can really date a kitchen. As a bonus, you'll create a clutter-free space.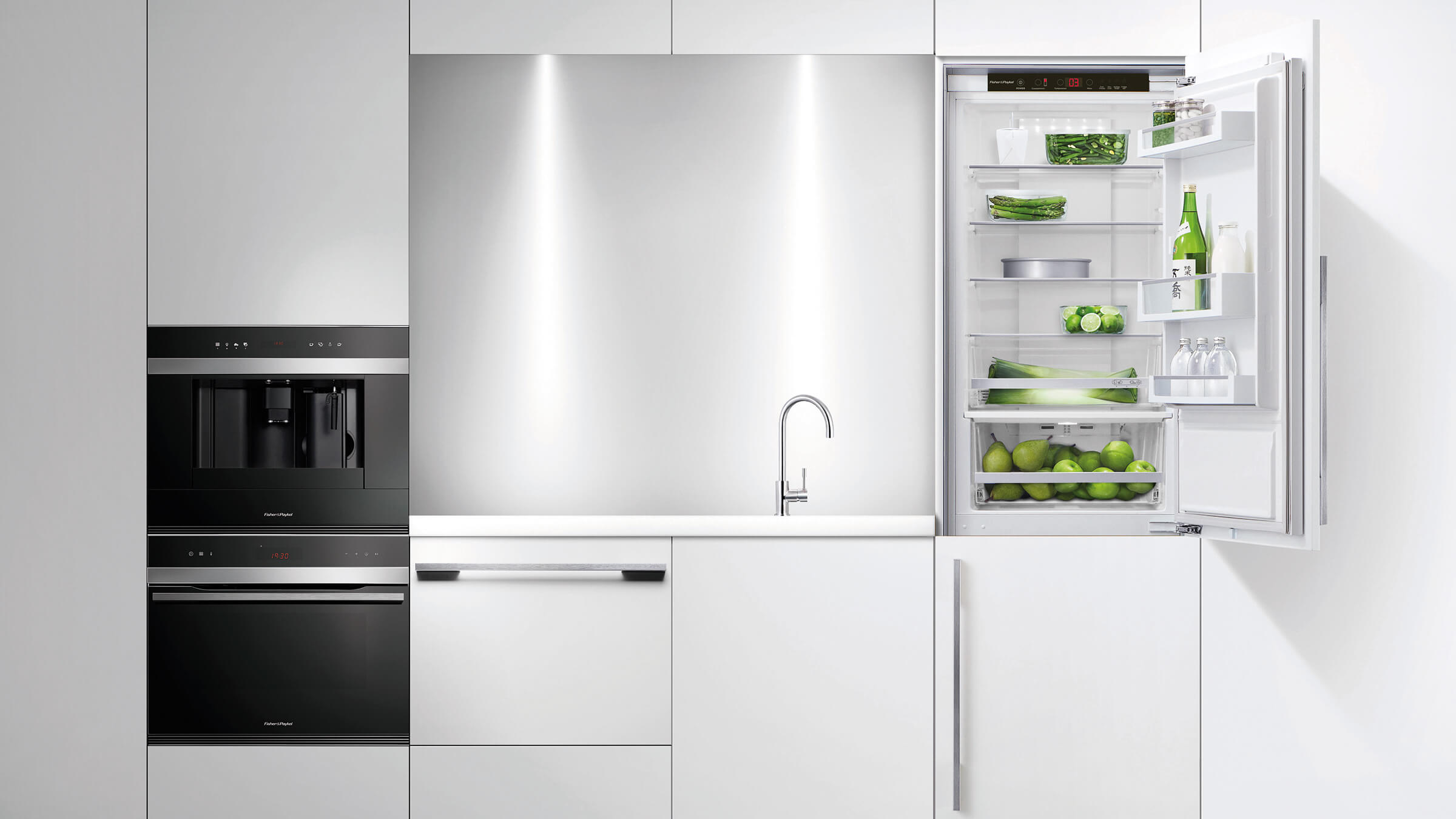 Image source: Fisher & Paykel
6. Keep it simple – Lastly, when it comes to the finer details (and pretty much everything else!), try and keep them simple. Clean, smooth lines are key to a timeless renovation and pretty much anything with a lot of detail will date faster than more pared back alternatives.