Confetti is the new wallpaper range from Sydney stylists Jane Frosh and Lucy Tweed of Cool Edie's with Moore&Moore wallpaper.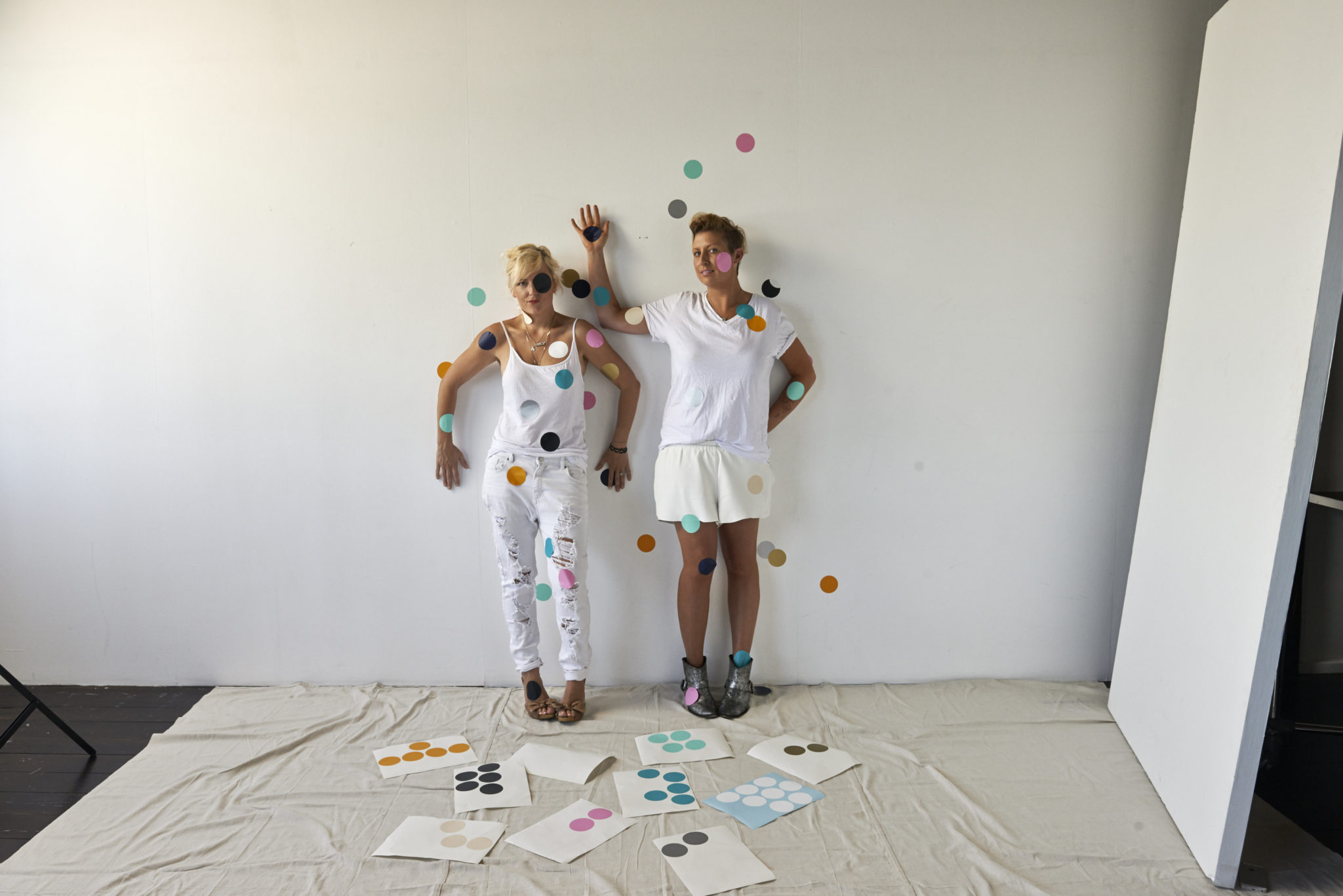 As well as being bang on trend with giant polkadots (let's face it, spots have never really been out of fashion), they give you the option of buying removable matching wall decal spots to create a look that's uniquely yours.
Jane says: "We set out to disarm wallpaper! We wanted to make it cool and fun! So when Lynne Testoni from Moore&Moore contacted us to co-design a range, we jumped at the opportunity."

Lucy adds: "Spots are awesomely on trend at the moment. Could there be anything more fun than having a giant rumble of spots tumbling their way across your wall? The answer is no. We designed two colourways in a subtle palette as the base of the wallpaper and then threw in a top secret, super exciting, awesome element to take the design to the next level. The removable decal spots can be added to your wallpaper so you can create and customise your own design!"
Available in two colourways: The Dancing Happens Here and She Wears the Pants, including metallics, the palest of pinks, black, white, teal and yellow.
Shop online at Moore&Moore ($198 per roll) or, for the trade, via Emily Ziz Style Studio.