Proud Minjungbal/Bundjalung woman and founder of Emro Designs Emma Rolls hopes her colourful pieces will serve as talking points highlighting the rich culture and stories of Indigenous Australians.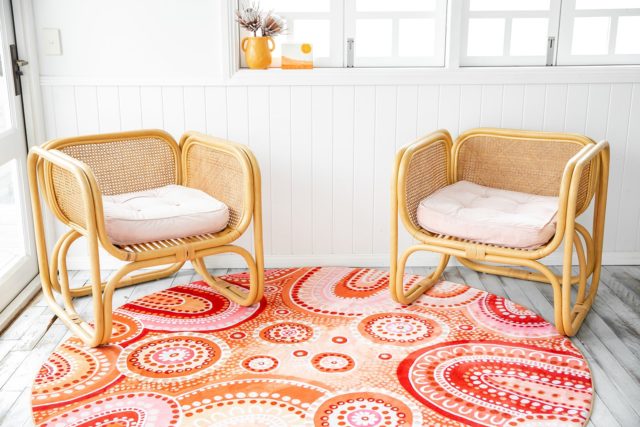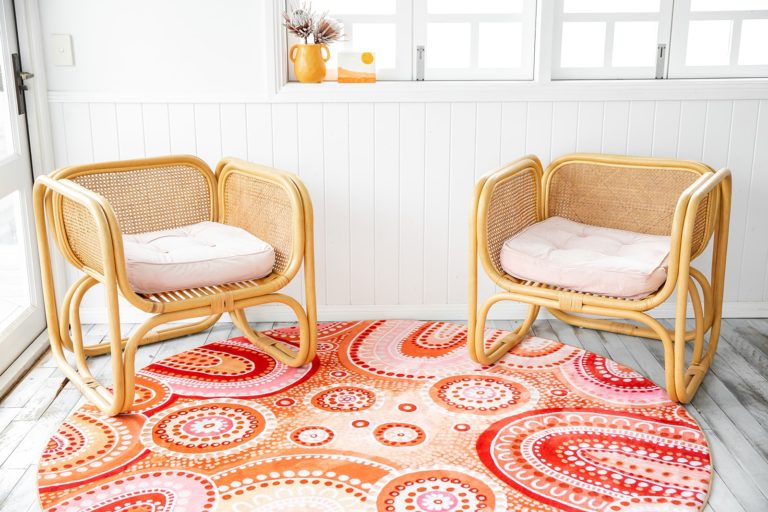 Emro is an Aboriginal owned and operated homewares brand, dedicated to bringing traditional stories to early learning environments and homes around the country. The collection includes rugs, cushion covers, recycled outdoor mats and picnic rugs.
Emma recognised a gap in the market and was determined to fill it. "I knew that within early learning, storytelling took place on carpets or rugs. I thought how amazing it would be to create a safe and comfortable play-based learning space for children to engage and connect with traditional stories."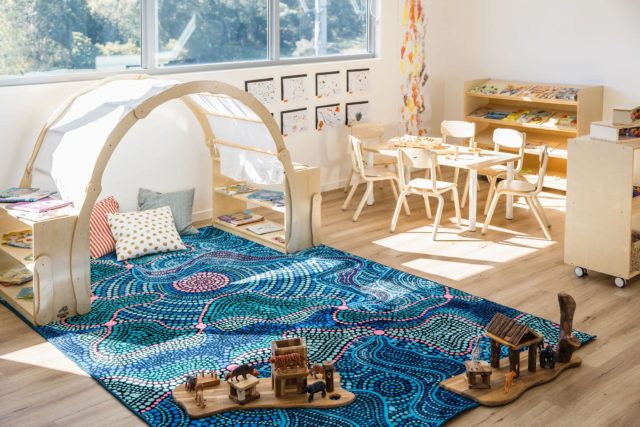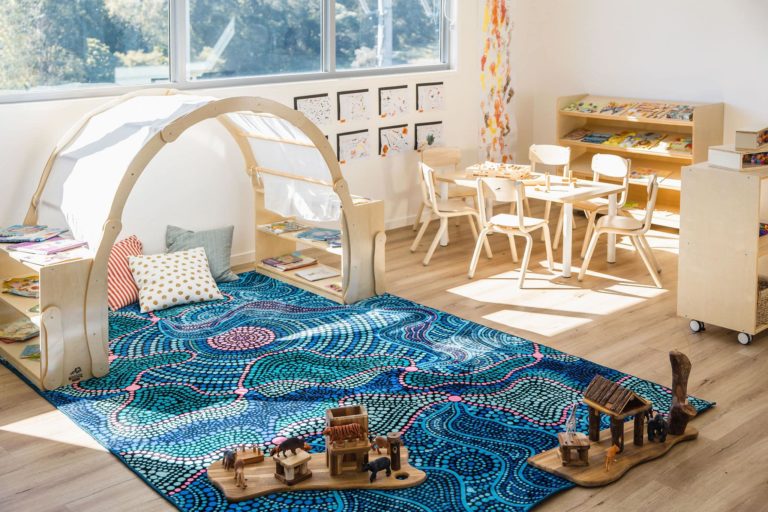 Each rug features a 100% superfine polyester surface and non-slip backing, designed as a perfect addition to any playroom, bedroom or early learning environment.
The colourful Generations design (below) is by Bundjalung artist Zoey Hart. The artwork depicts Jarjums (children) and their bright futures.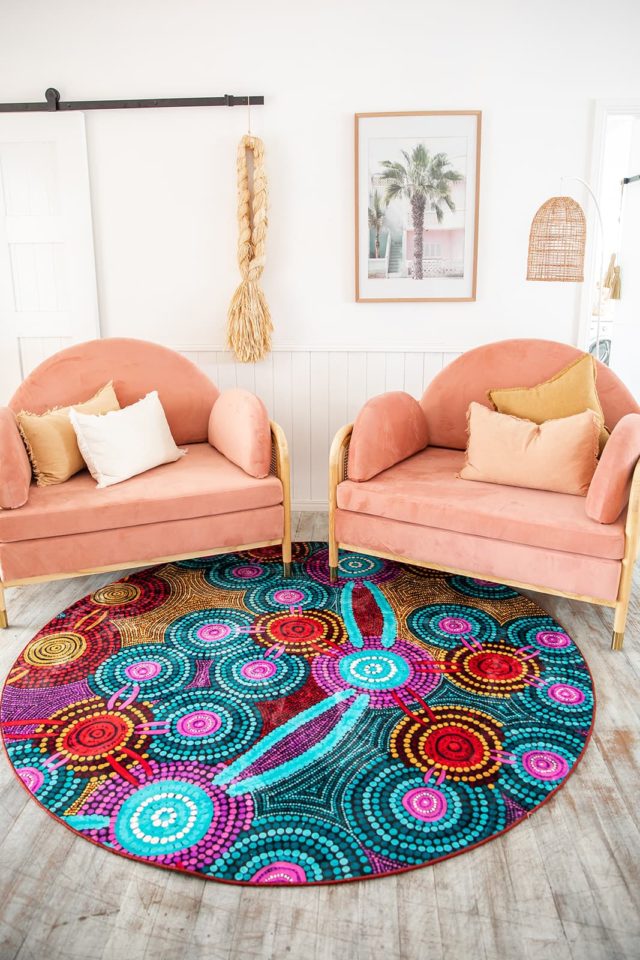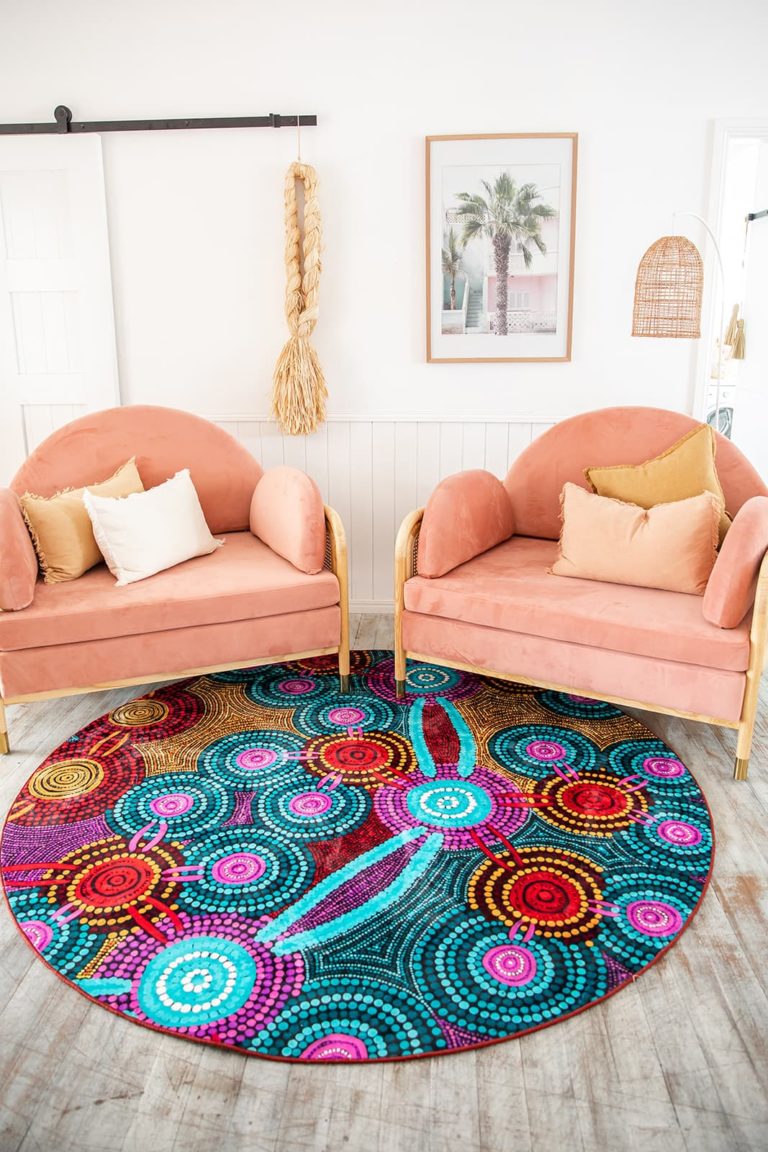 The striking Dancing on Country design (below) is by Kamara Morgan, a proud Yorta-Yorta, Gunai-Kurnai and Dja Dja Wurrung artist. The art represents the men and women telling and passing on their traditional stories through dancing. The lines represent the body paint worn in ceremony.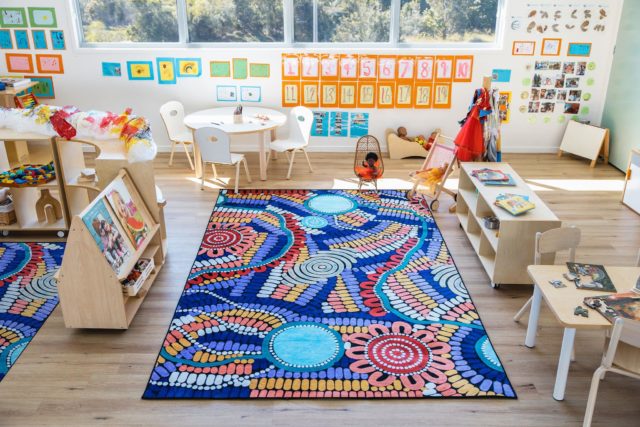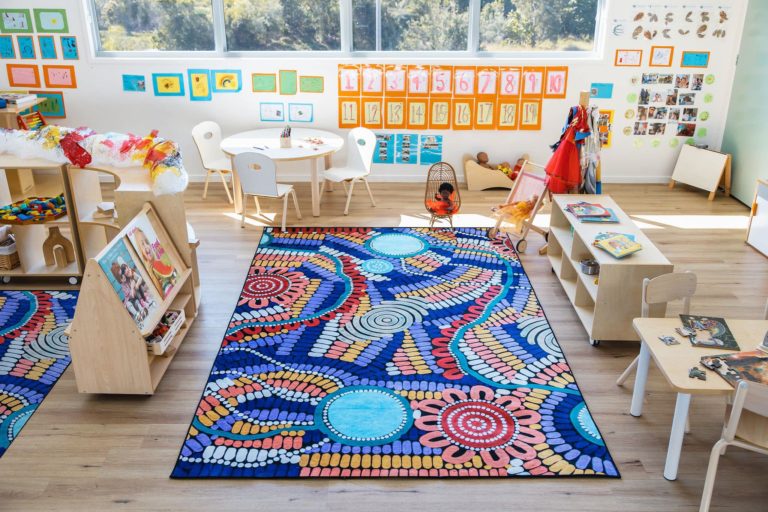 Profits from each sale go directly back to the artists, ensuring a sustainable income and guaranteeing the continuation of sharing culture through art.
Each purchase includes a laminated card telling the story of the artwork as well as providing information about the artist.
Emro's rugs start at $379 and of course, they're not just for kids. Grown-ups who love colour and culture will love them too!