It's no secret I'm a huge fan of Dinosaur Designs' resin homewares and jewellery (let's not talk about my bangle problem) and I'm equally enamoured with their latest rug collection.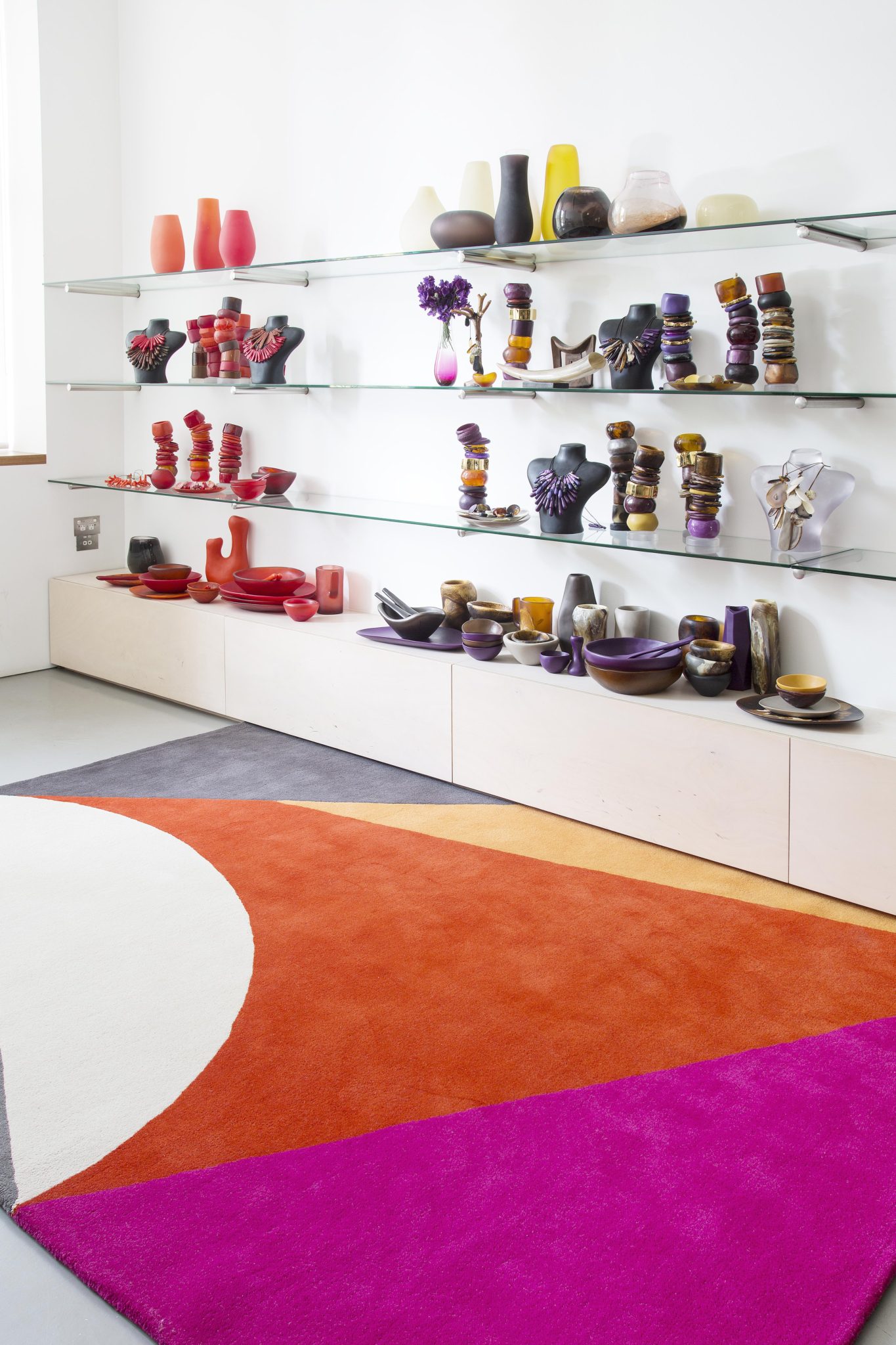 The Studio Collection comprises six designs which, although quintessentially Dinosaur Designs, offer a fresh take on the previous two collections. With bold and punchy colour-blocked designs, the collection plays with rhythms in line, shape, colour and tone.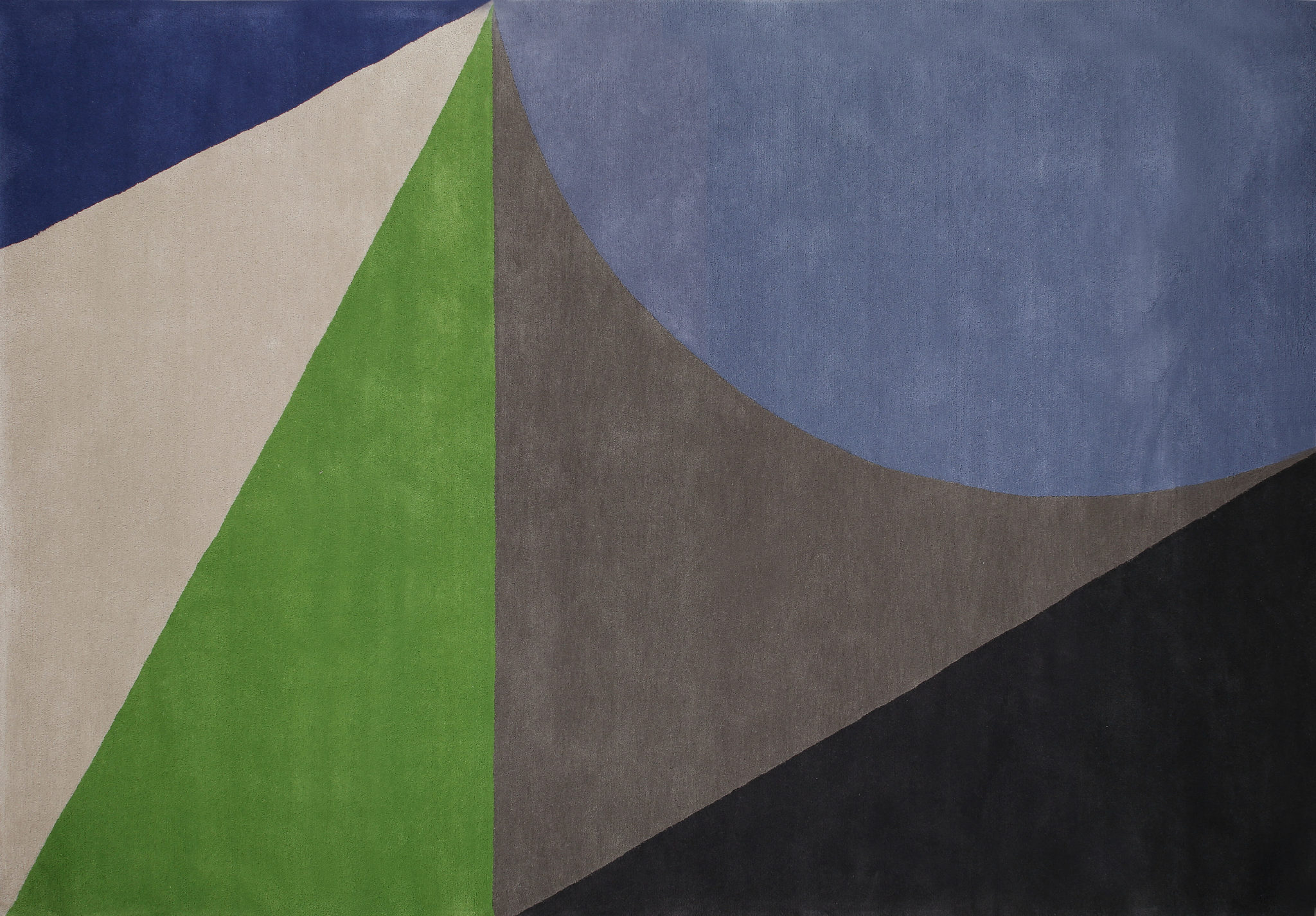 "We wanted to play with big planes of colour with this series and work from a really warm palette to a very cool blue palette," says Louise Olsen of Dinosaur Designs.
"This collection works as a family – when you view the collection in its entirety you can see how each works together."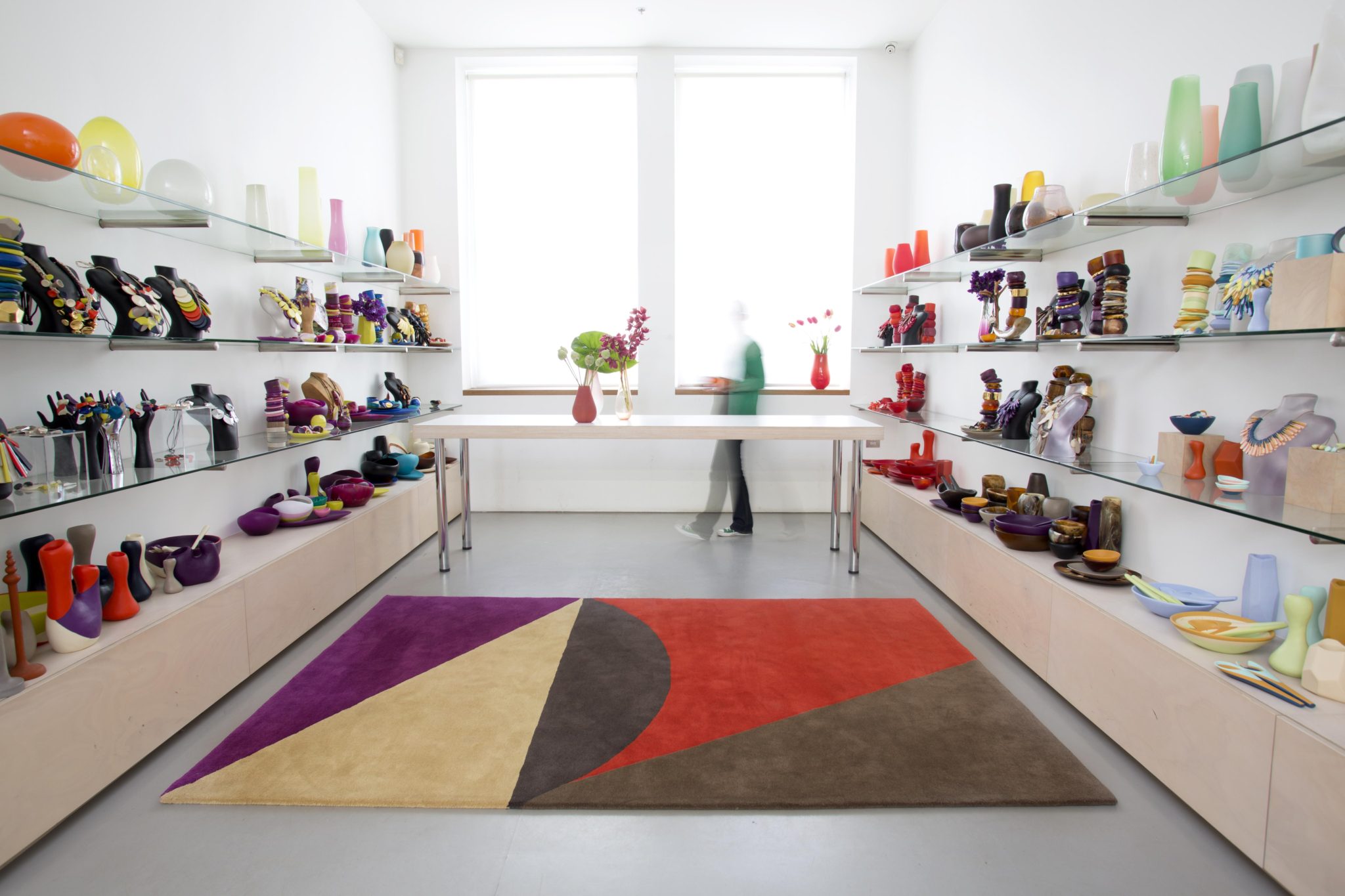 The Studio Collection features standard sizes of 160cm x 230cm ($1,990) and 190cm x 280cm ($2,850), and can be custom sized and coloured to suit any residential or commercial interior (pricing on application). They are expertly hand-tufted in a New Zealand wool blend.
The collection is available now in Designer Rugs showrooms nationally.