Cloth Fabric's Julie Patterson, who has her studio in Blackheath, has designed some  tea towels to raise money for native wildlife, after the bushfires got horribly close to her own home.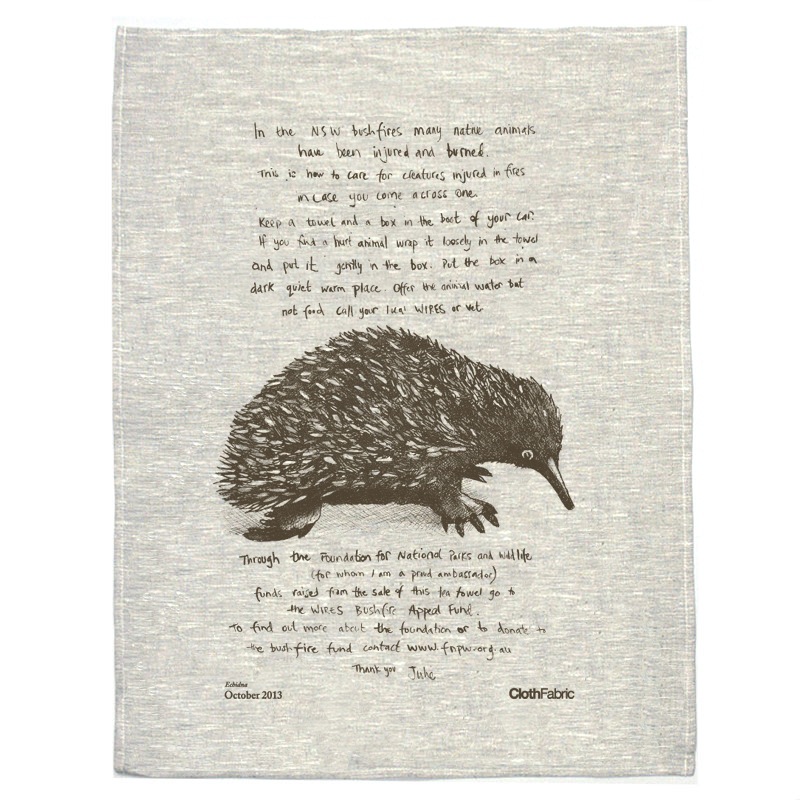 Featuring echidnas and Banksias, all proceeds go to The Foundation for National Parks and Wildlife, of which she is an ambassador.
"I've chosen to draw an echidna because these animals are slow and vulnerable," says Julie. "They can't run fast. All they can do is curl up into a ball so there may well be injured ones around. The words on the tea towel tell you what to do if you come across an echidna needing your help."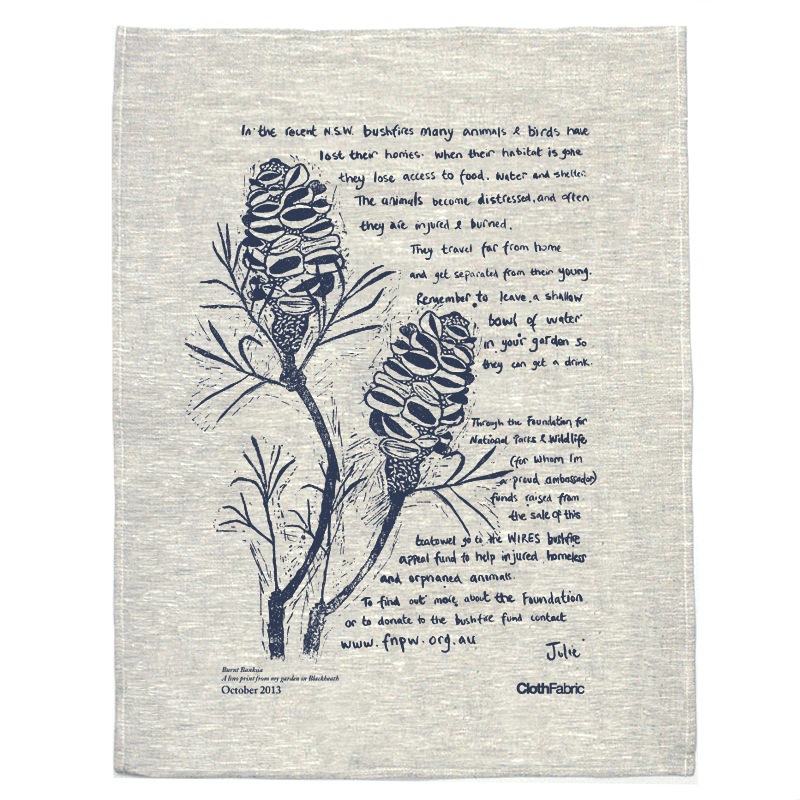 They also look lovely. Really lovely.