With a stylish range of chopping boards, serving platters, tea towels and screen prints, Victorian based Chops for Tea is the creation of graphic designer Gavin Krasner, and kitchenware enthusiast and marketing professional, Jennifer Toogood.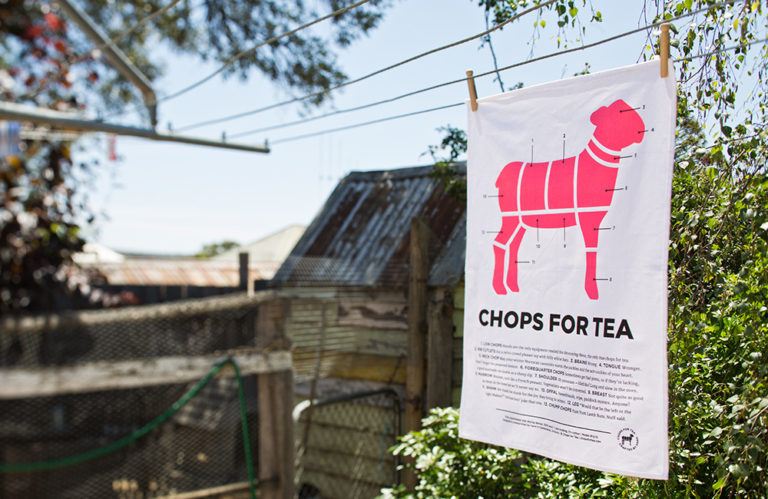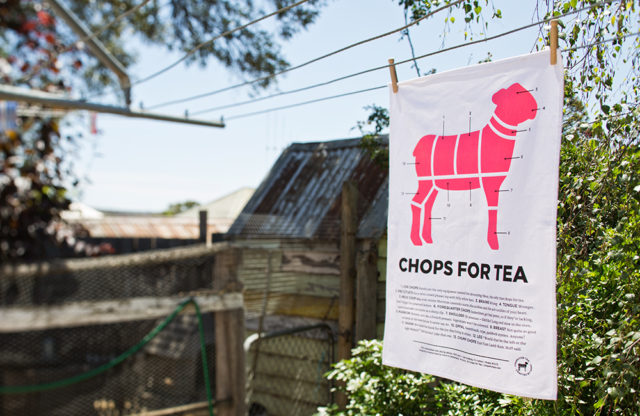 "Our products use natural materials, sourced locally wherever possible. We collaborate with local craftspeople and ensure that everything that comes out of our shed will make your life that little bit more stylish," says Jennifer.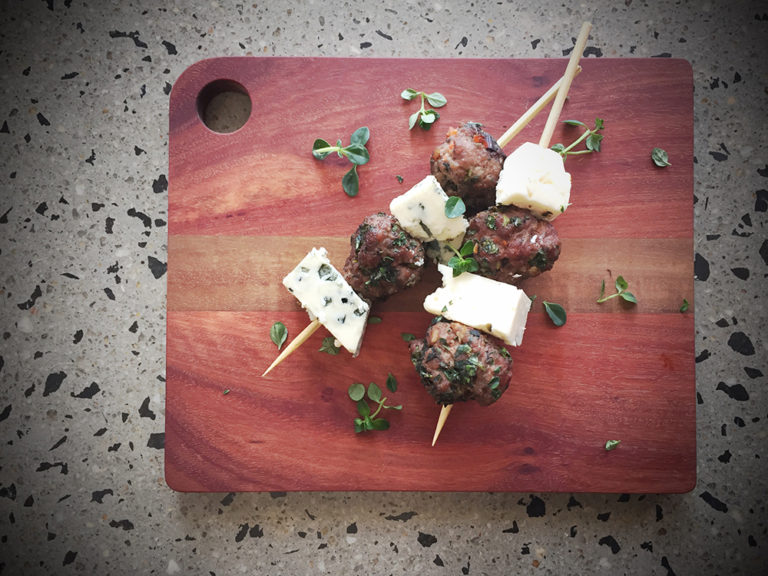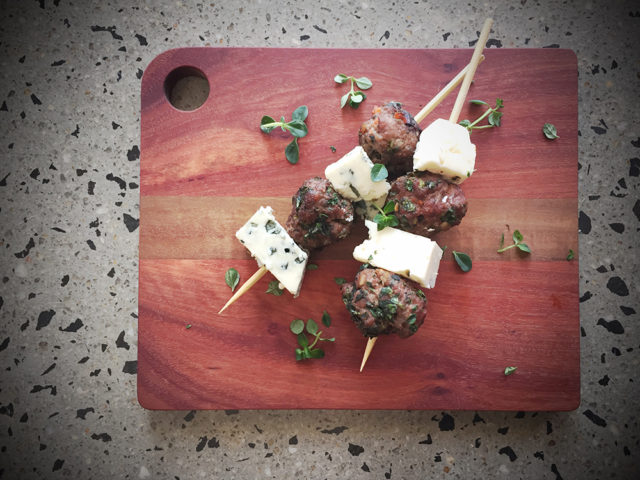 With products named after their favourite cuts of meat, the Chops for Tea range balances great design with a keen wit too. One of our favourite pieces from the range, The Shank serving paddle, is bound to be a conversation starter.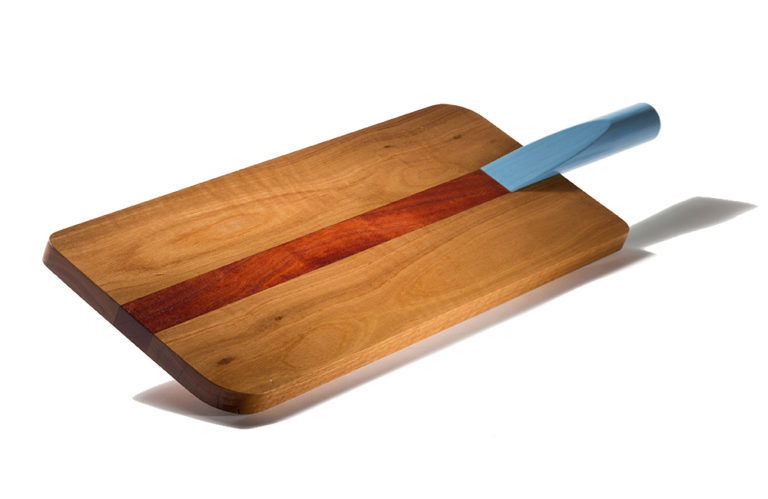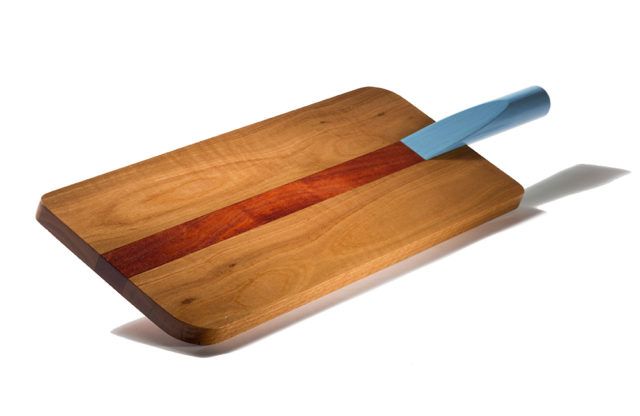 The Shank serving paddle
Made from ethically sourced red ironbark wood, we love the coloured handle options – all six shades are pretty gorgeous.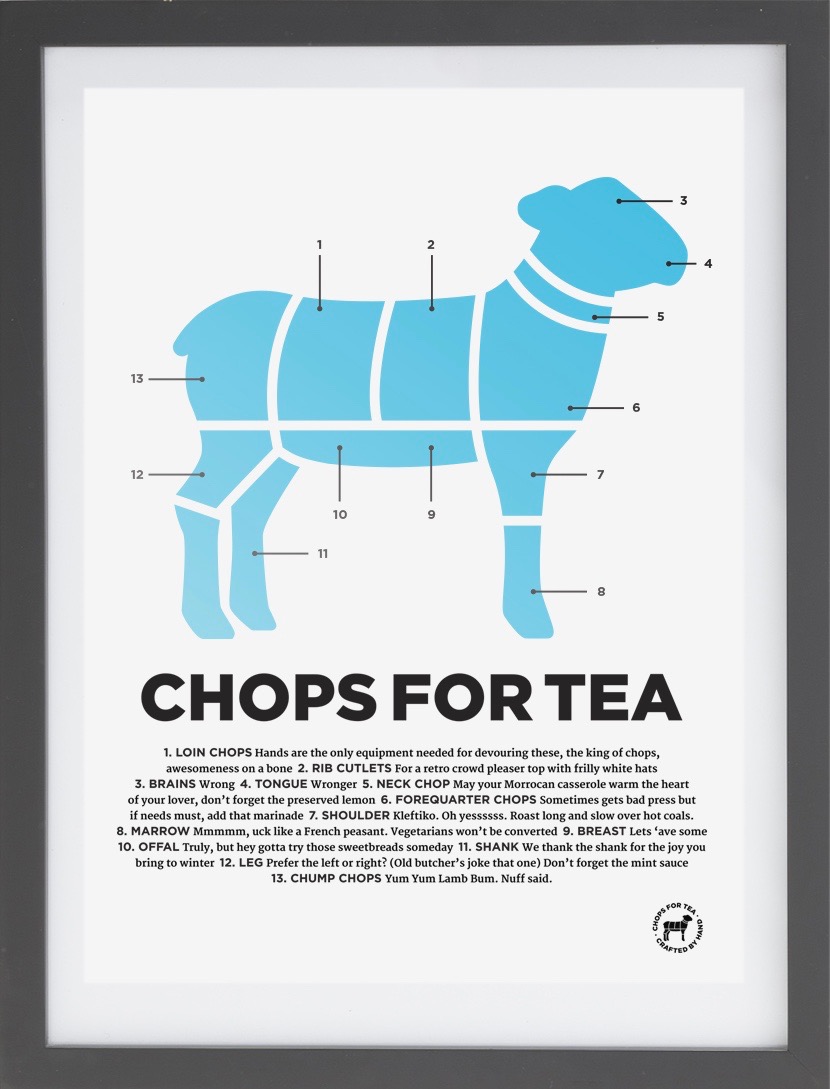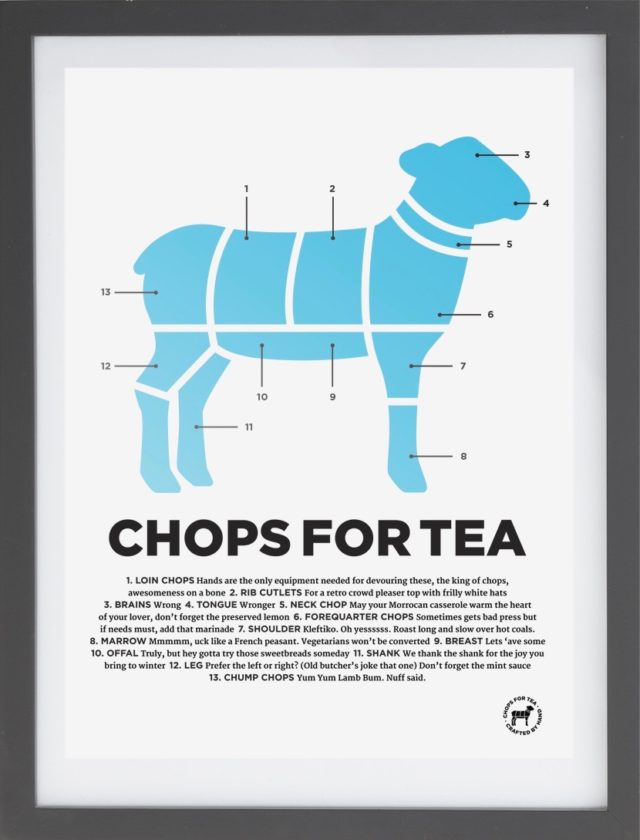 Their signature print is very cool too – an ideal gift for the carnivore in your life.
Shop here.