With a dramatic sandstone cliff as their backdrop, the new Maxwell Place apartments designed by Smart Design Studio in collaboration with Mirvac are white, angular and dramatic.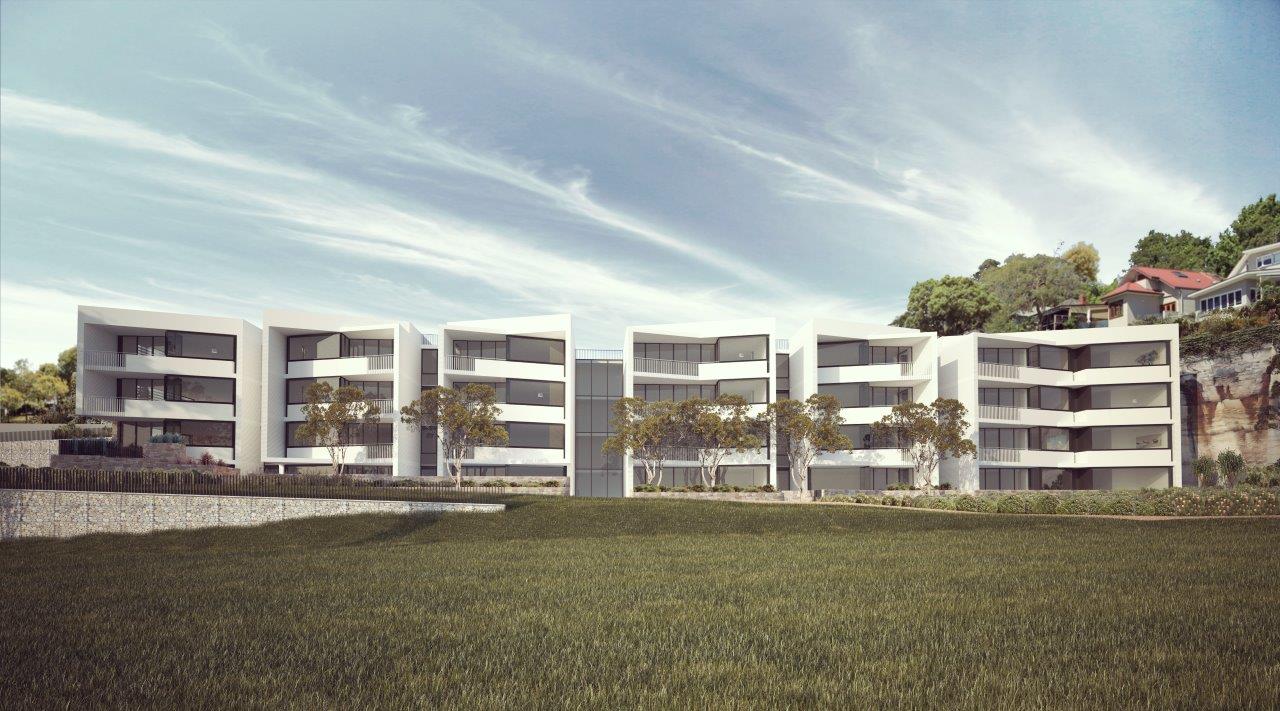 Sitting low and long, the 49 apartments feature deep triangular balconies, a nod to the saw tooth roofs of the Federation-era Tramsheds that sit close by. Situated in the inner Sydney suburb of Glebe, Maxwell Place is the second last precinct in Harold Park by Mirvac and the only one located on the eastern edge of the future park. Designed to create a connection between Harold Park and the distinctive Victorian terrace homes above, vehicle entry to the apartments will come via a new shared laneway off Maxwell Road.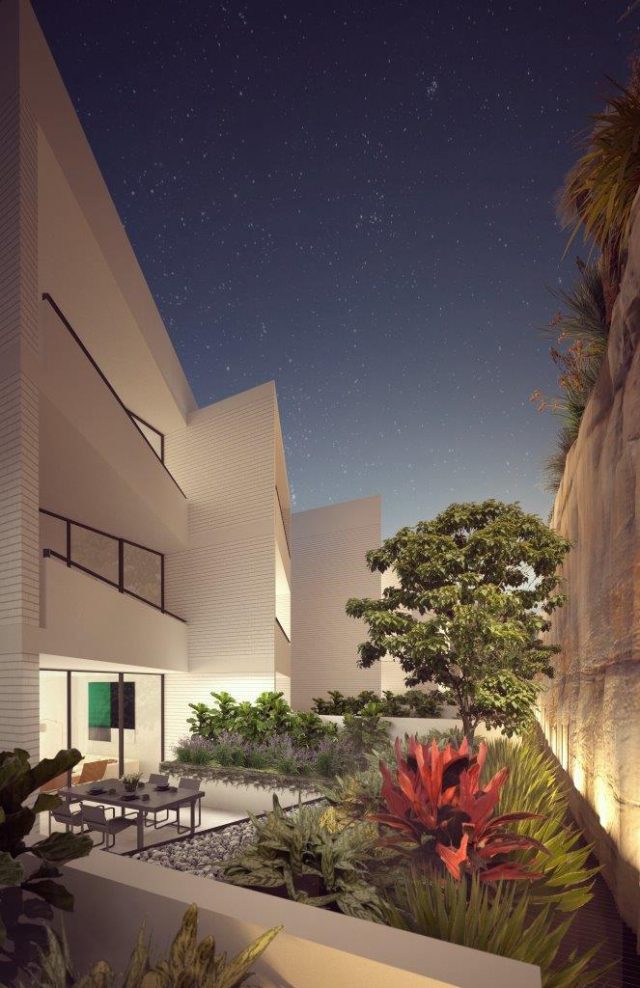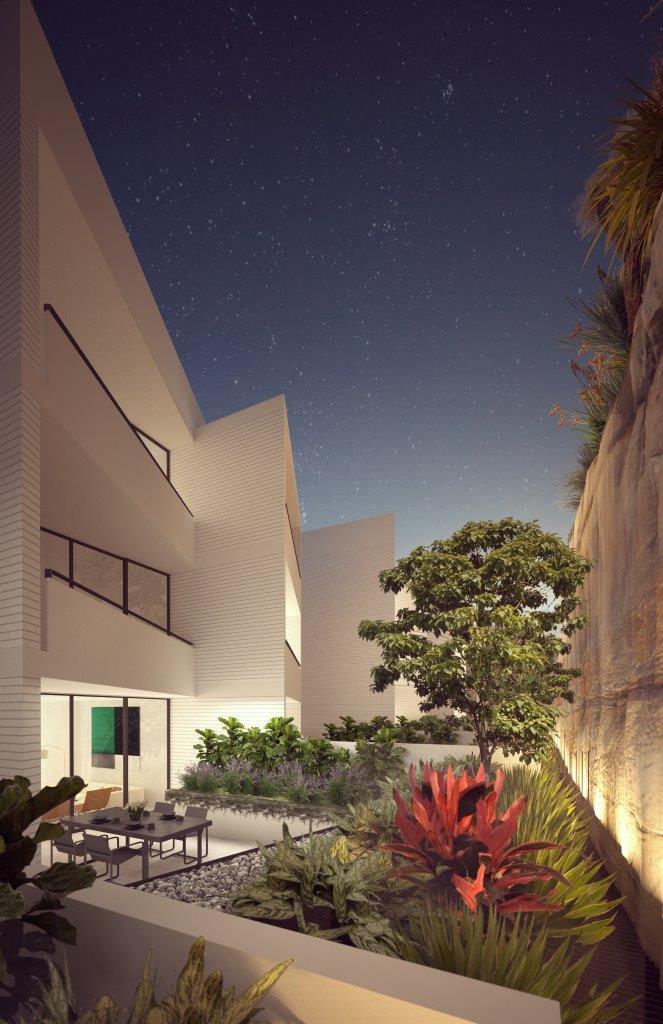 Smart Design Studio's inspiration for Maxwell Place owes much to the beauty of the sandstone cliff that forms its eastern boundary, providing a sense of privacy and seclusion for residents. Extensive ground-level landscaping, combined with the building's unique setting between cliff and park, will add to the sensation that these residences are an exclusive oasis.
"We thought the cliff was beautiful and we took that as our inspiration to create a building that was like an abstracted cliff face," says William Smart, founder of Smart Design Studio. "But the building also had to talk to the other side of Harold Park and the Glebe terraces above, so we have a quiet, private side facing the cliff and a side with expansive park views."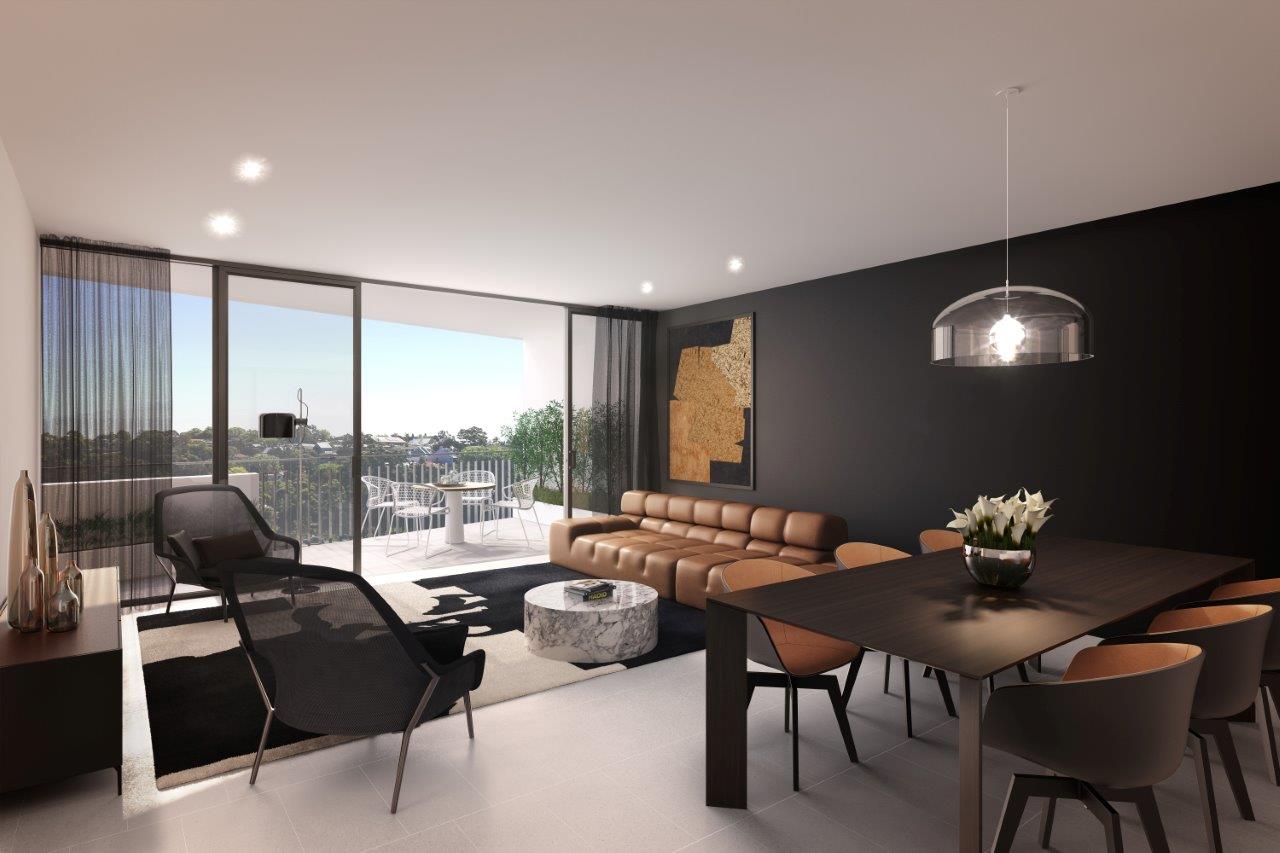 Harold Park is located 2.5km from the Sydney CBD and on completion will include approximately 1,250 apartments and terraces. More than 35 per cent of the site has been dedicated to the City of Sydney for future parkland.
Residents are now living the in the first Harold Park precinct, Locarno, and Precinct 2, Eden, is nearing completion. The third precinct, Maestro, is under construction and Chevalier, which was launched in September, has also recently commenced construction. An exact start date for Maxwell Place is yet to be released.