There is a serious side to this post where we tell you that Brita has released some pretty handy new appliances. Unsurprisingly in the filtered water category. There's also a fun side, but we will get to that later.
Firstly, the serious part. Brita has launched its 3 Way Water Filter Dispenser which you can attach to a range of four European designed bench top taps. Your options are Square Neck, Swan Neck, Brita 90 Degree and Brita 45 Degree. Prices start at $379 and top out at $499. It's a DIY and pretty affordable option. If you buy a lot of bottled water this should pay for itself quite quickly.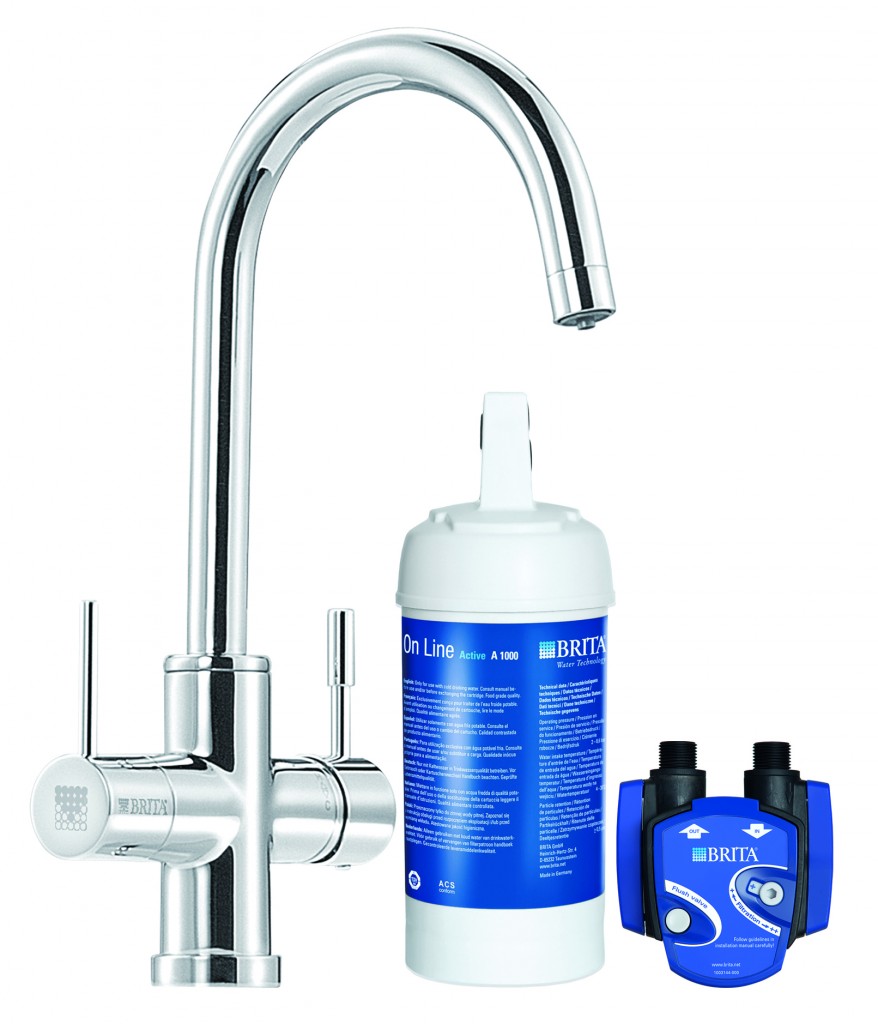 The taps connect to the Brita filter below the sink and there is a separate lever for regular tap water and the Brita filtered water. The filter itself is apparently easy to install and requires no additional drill holes or anything messy like that.
You may already have a Brita water jug in your fridge – the filter is just the same aside from not having to refill the jug.It's not a new product, according to the press release, having launched last year, but that means it should be readily available in store.
Gary Mehigan, better known as a judge on Masterchef has been brought into be spokesperson for the product. It's hard not to be a fan of Gary's work although he does have an interesting take on the benefits of the filter system.
"With BRITA it's good for you and for the environment! Cooking with filtered water makes rice fluffier and naturally whiter, pasta smell and taste fantastic, vegetables are bursting with colour and flavour and it improves the taste, aroma and quality of water, tea and coffee."
So there you have it, water smells better with Brita!