If, like us, you'd rather try before you buy, you should test out the new 'Sketch' feature on the Houzz app. Not only can you view potential furniture buys in situ, by uploading your own photos, but you can also annotate and add products to the more than ten million retina-quality photographs that are available for download from the Houzz platform too.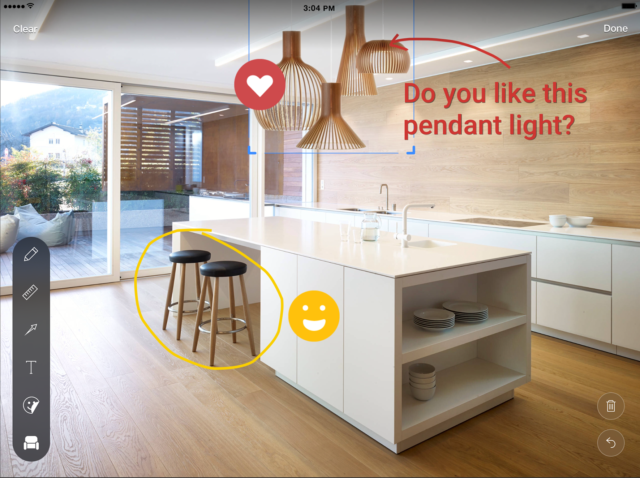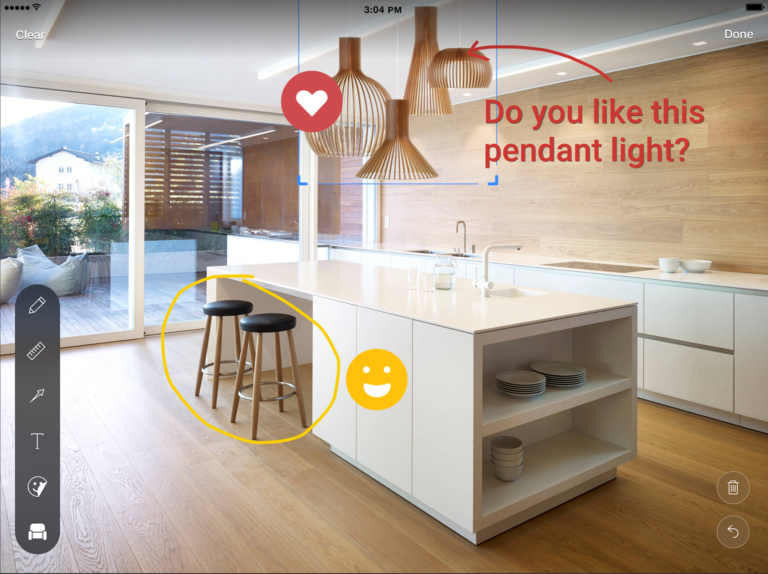 Annotate images and use the sticker feature for real time collaboration
The app also boasts a sticker tool and allows for real-time collaboration where multiple people can annotate the same photo simultaneously which has pretty exciting possibilities for DIY home renovators and design professionals. "We're always looking for ways to make the home renovation and design process even more fun and productive," said Alon Cohen, president and co-founder of Houzz.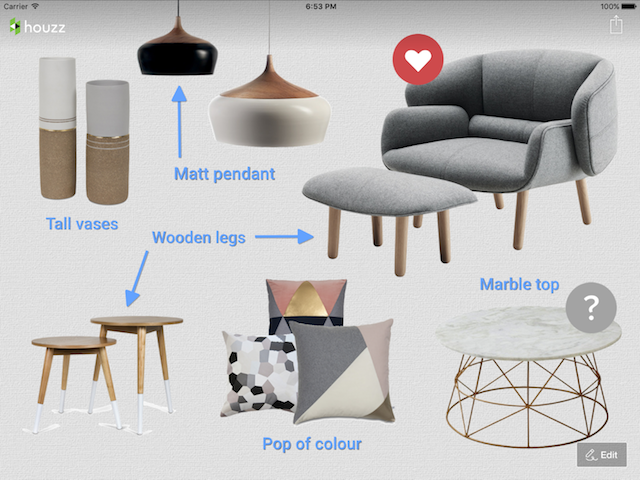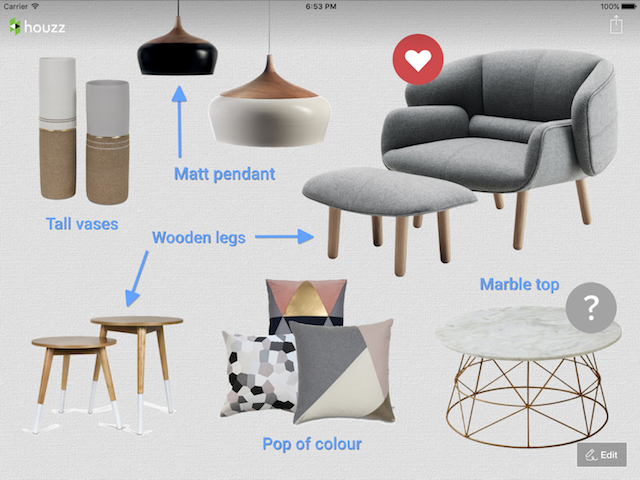 Create a moodboard
We're pretty excited about the design planning possibilities Sketch presents – our most favourite is the ability to add products and materials to photographs of our very own living spaces. Not only can you resize and position the items but you can tap the products to learn more about them and even to purchase them too.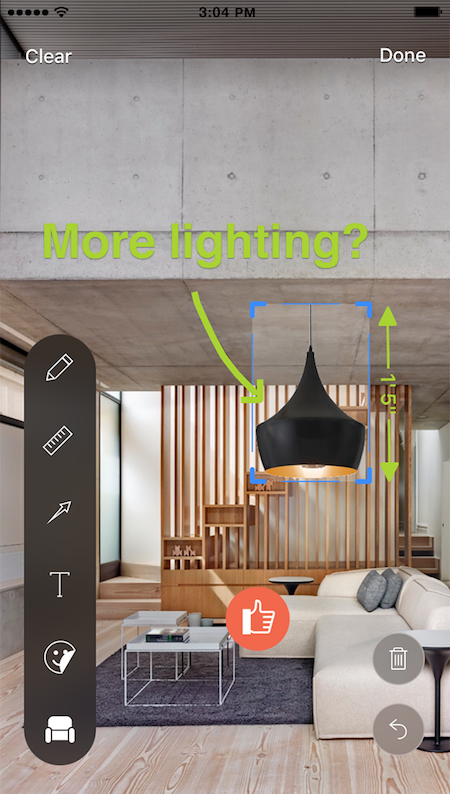 "Sketch is a powerful new function in the Houzz app that enables people to add products on Houzz to any photo, and to communicate and collaborate more effectively through photos with their home professional or others involved in the project," says Alon.
Another useful feature is the app's note-making capacity. You can write, type or sketch on any image, circle an inspiring design feature, note the dimensions of a room or even sketch in design ideas like new windows or doors.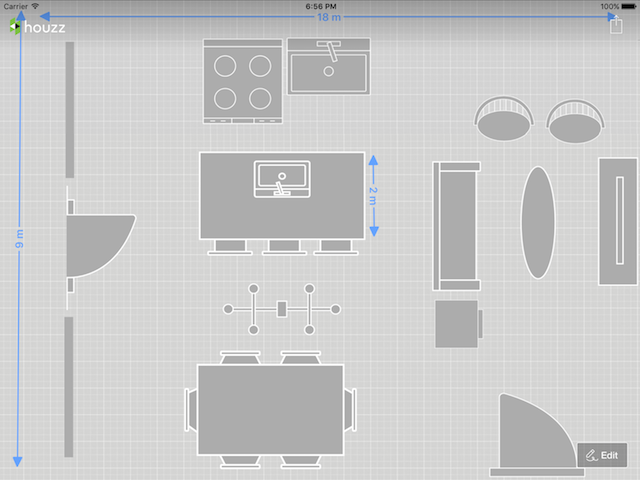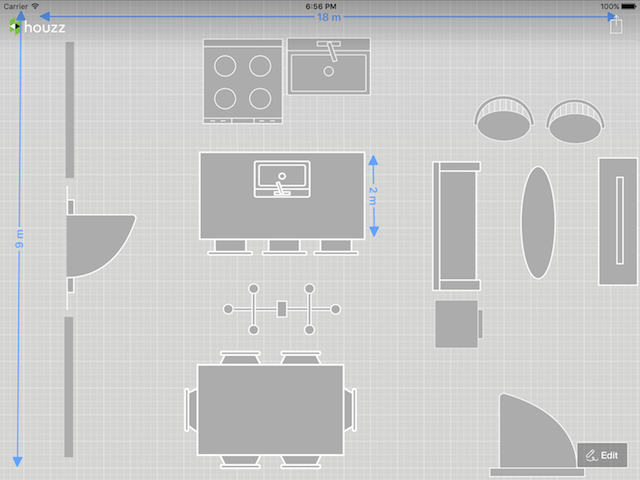 Design your own floor plan
The mood board and floor plan features are pretty fabulous too – you can take charge of your home's design features and floor plans with the app's user-friendly interface.