Last week I stayed at the Diamant Hotel, a boutique hotel in Brisbane. I had one of the best baths and the best sleeps in months!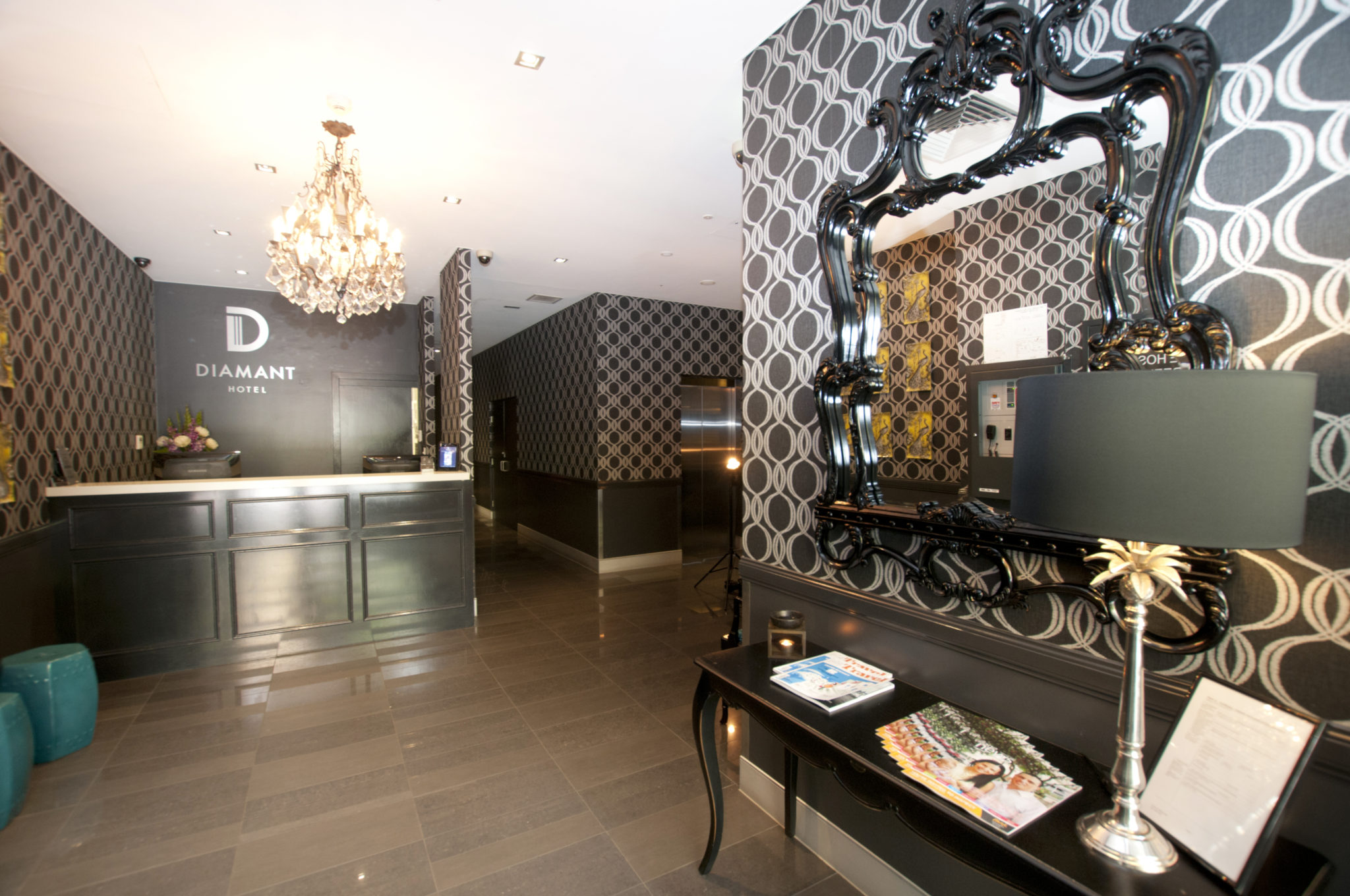 It was a great welcome, with these fab rusty iron gates contrasting with the otherwise very modern and sleek exterior. And then the staff: seriously, THE friendliest hotel staff I've encountered in a long time. They say Brisbane people are cheerful but really, these guys took it to another level!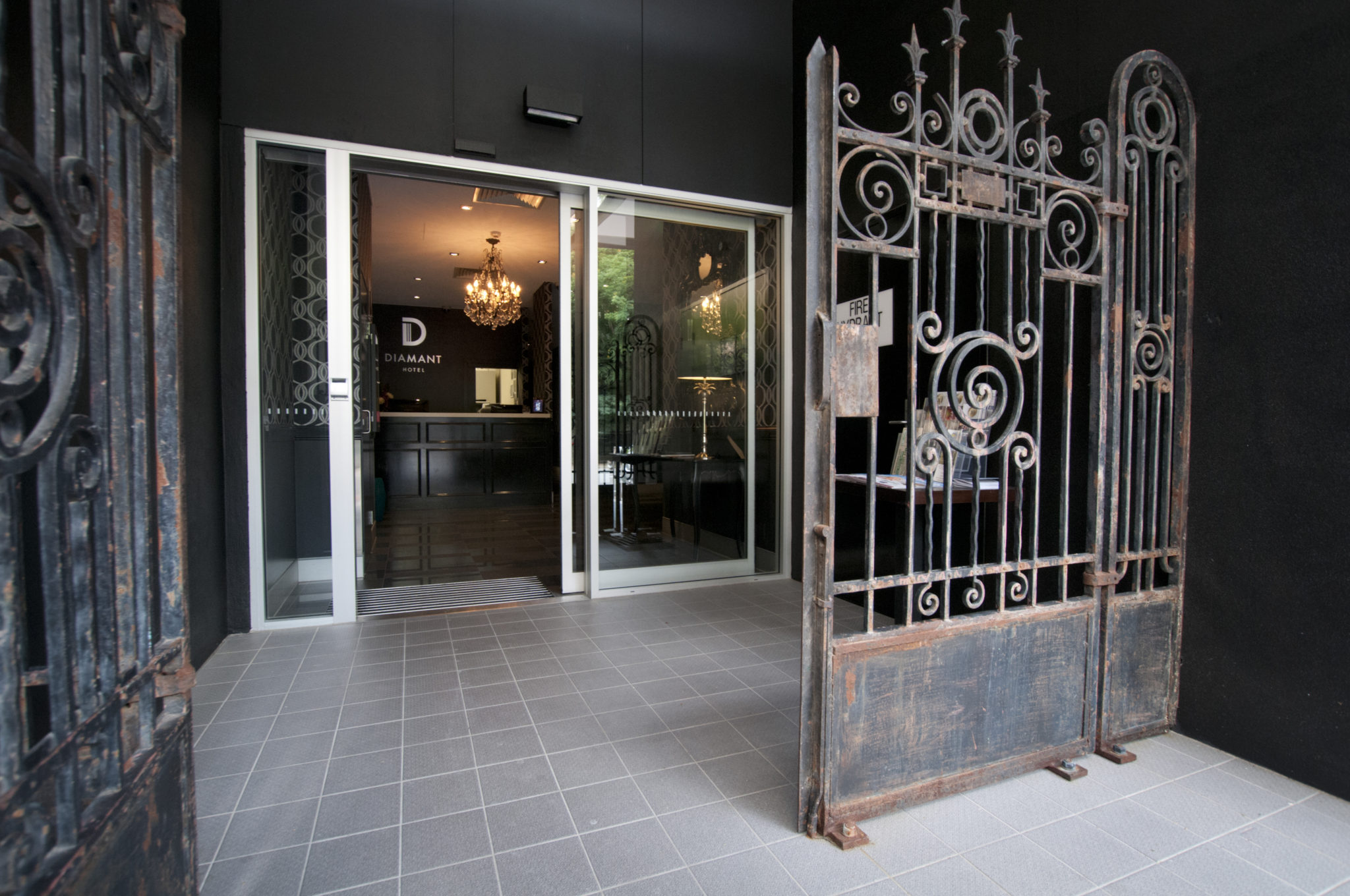 The interiors of the public areas of the hotel are what you'd expect from a boutique hotel: cool wallpaper, nice lighting, ornate mirrors. The rooms are a little disappointing in comparison. While the suite I stayed in was extremely nice, comfortable, well equipped and spotlessly clean (not to mention the handwritten welcome note from the manager and bottle of wine), the decor was a bit plain and felt very masculine and a little dated.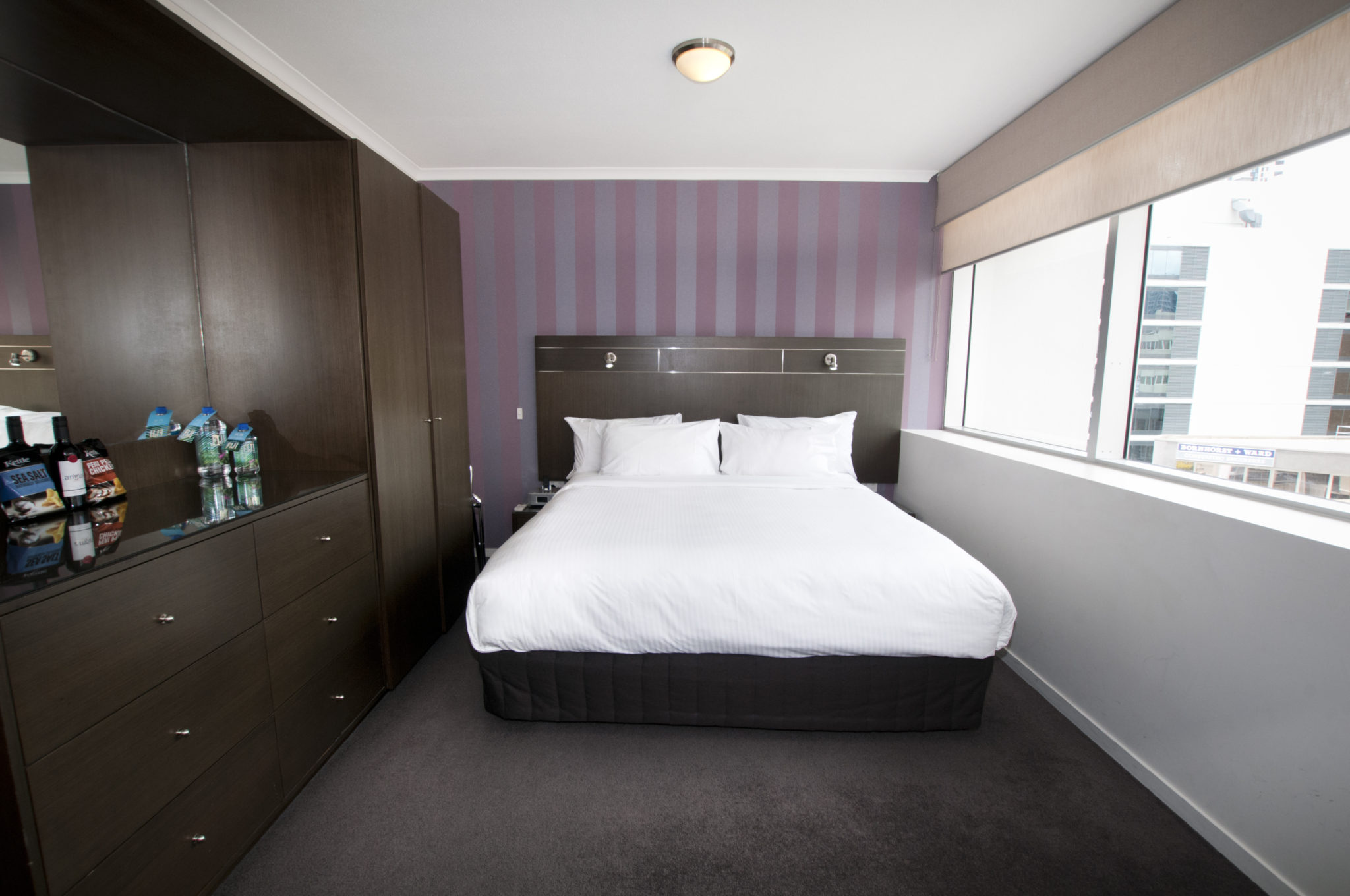 The king bed, however, was CRAZY comfortable with a MicroCloud mattress topper, quality linen and light switches you don't have to get out of bed for (key!). There was also a great flat screen TV, a fully equipped kitchen with sink, dishwasher and plenty more, and an adjustable stool which made the other side of the kitchen bench happily double duty as a desk.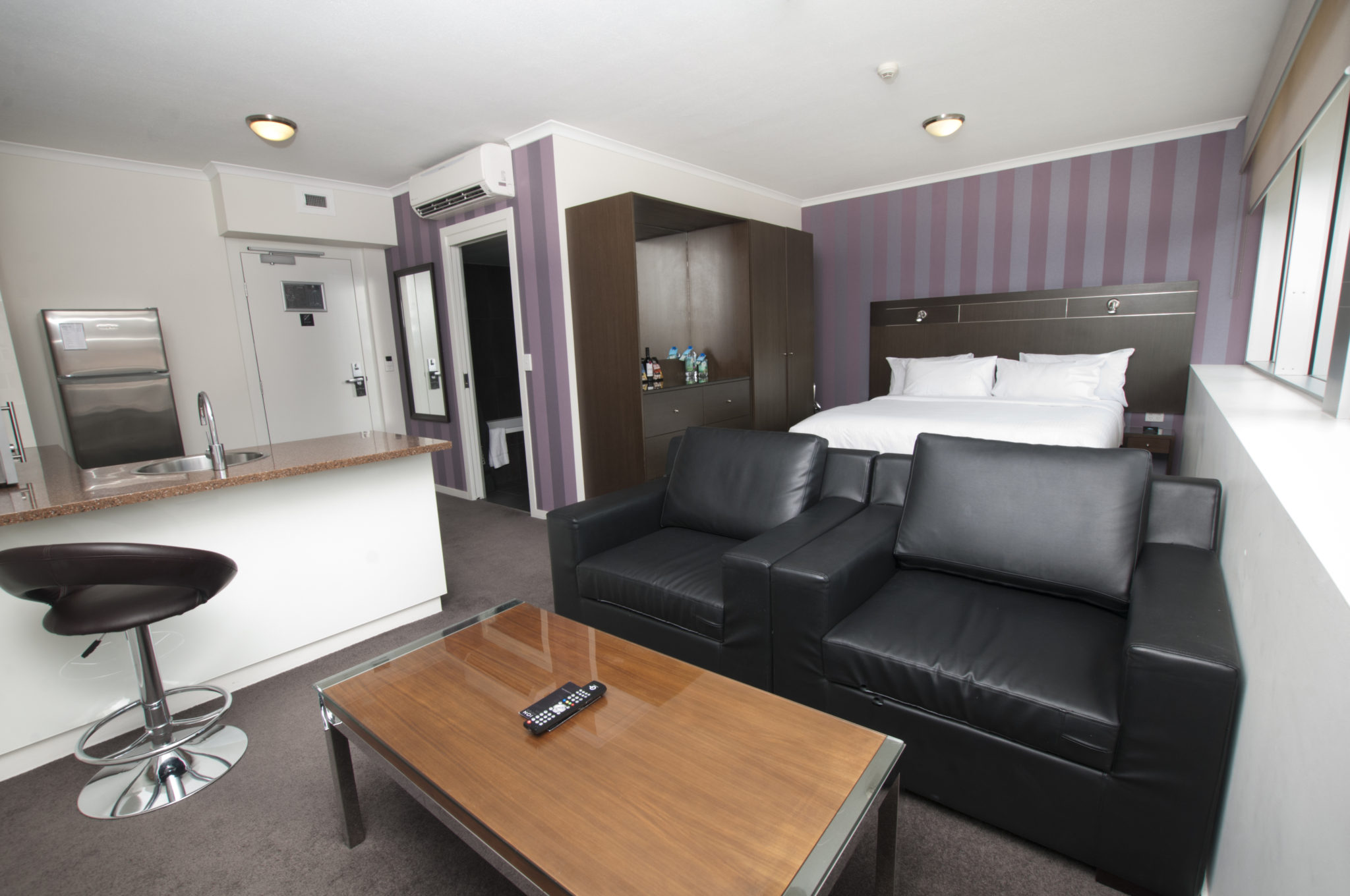 The bathroom is a very pleasant surprise however, with a great bath, spacious shower, two sinks and divine bronze tiles (the photo doesn't do them justice). I had THE best long hot bath (we don't have one in our apartment and those who know me, and how much I love bathing, often wonder why on earth I moved in!) and didn't want to get out. Ever.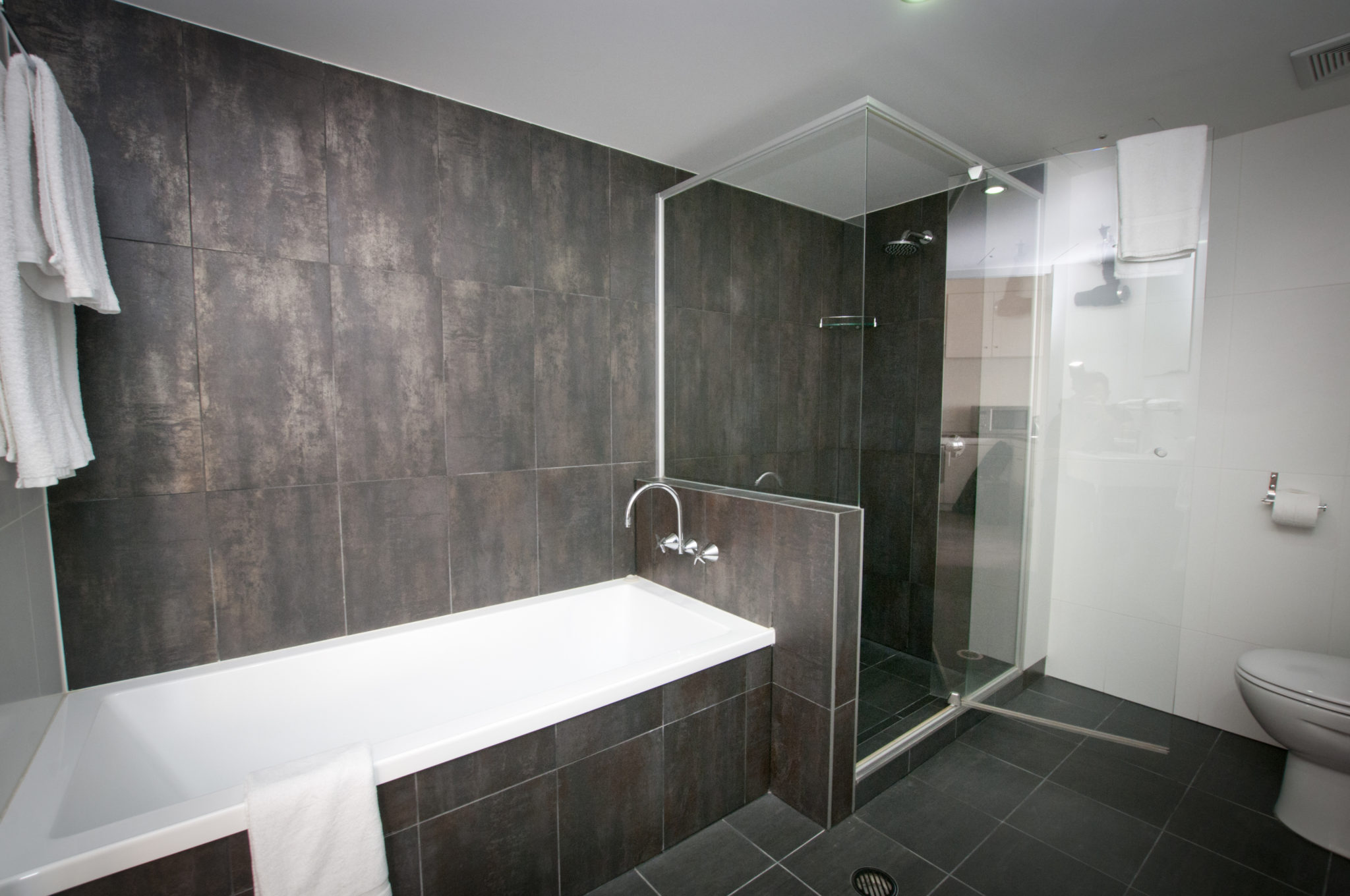 The following day, Jetstar decided to cancel my flight back to Sydney. I won't bore you with the long and boring terrible customer service story. Luckily I hadn't quite left to catch a cab to the airport. I called reception and those lovely staff let me stay until noon, which helped me out big time and meant I could work for a couple more hours. Did I mention there's free wifi? Expensive wifi in hotels makes me seriously  irritated so this was a major plus.
It's right in the CBD so very convenient, and the O Bar & Grill serves breakfast by day and is a bustling bar by evening. I'd say a suite at the Diamant Brisbane (from a great value $185 per night. Yes, for the suite!) would be perfect for a business trip or a longer stay where you'll appreciate the convenient location, extra space and helpful staff.
Diamant Brisbane, 52 Astor Terrace, Spring Hill, Brisbane, QLD 4000.
I stayed at the Diamant as a guest of 8Hotels.