Nathan Johnson, one half of Blacklist with wife Jaynie, has collaborated with his photographer brother Matt on some limited edition prints.
"He recently did a trip up to Noosa to shoot a long boarder from California, Danbe Peterson," said Nathan. "When I saw his photos, I thought it too good to pass up, so I did a bunch of artwork over the shots and we released this one print as a small edition of 10 only, hand signed and numbered."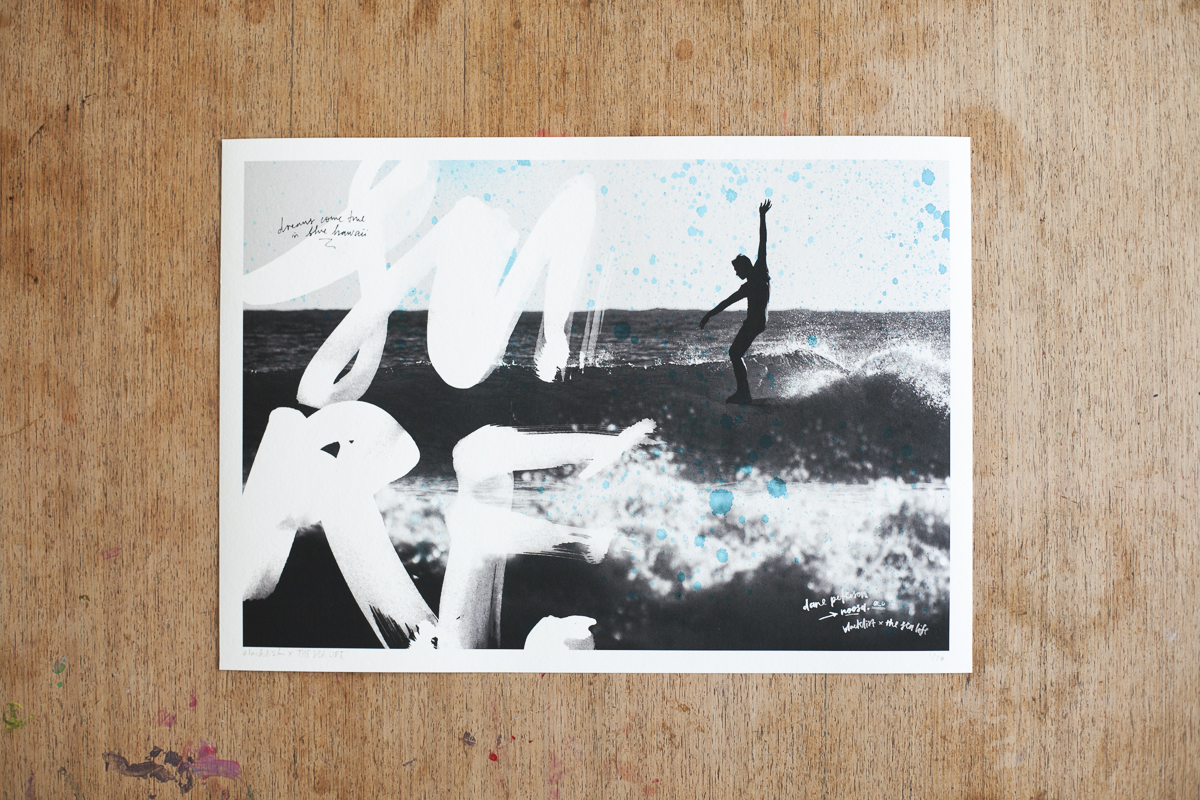 What a talented pair they are! Prints cost $159.95 including shipping in Australia. Buy online.