You should know by now that I love the work of Blacklist's Nathan and Jaynie Johnson. As affordable, Australian art goes, in my opinion, you can't beat their prints and wall hangings.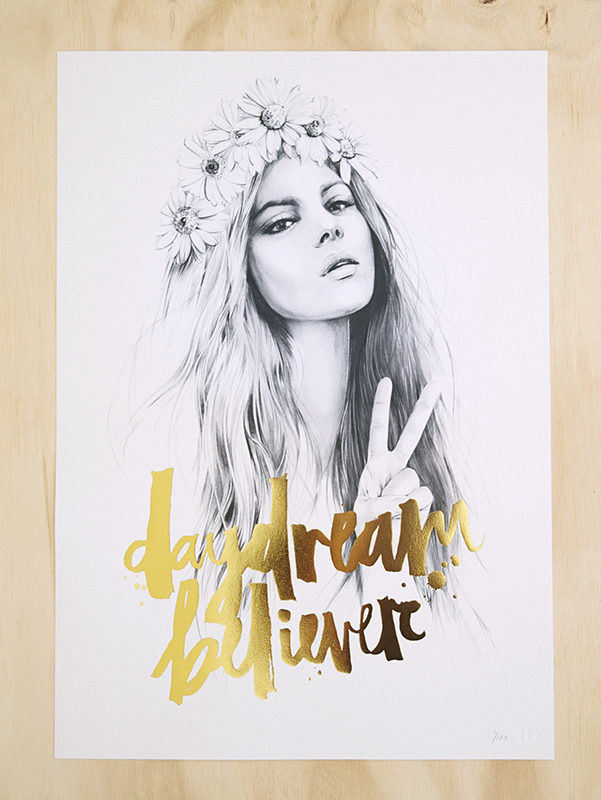 I also admire the work of illustrator Kelly Smith of Birdy & Me. She specialises in fashion and her most recent collaboration was with jewelery designer Samantha Wills (and yes, without wanting to sound like too much of a sycophant, I love her work too!) on her stationery range and packaging for the latest Zodiac collection.
So when I heard Blacklist and Birdy & Me had teamed up, I was naturally very excited! Daydream Believer is a special collaboration with Blacklist for their new SS '13 collection, Dreamweaver.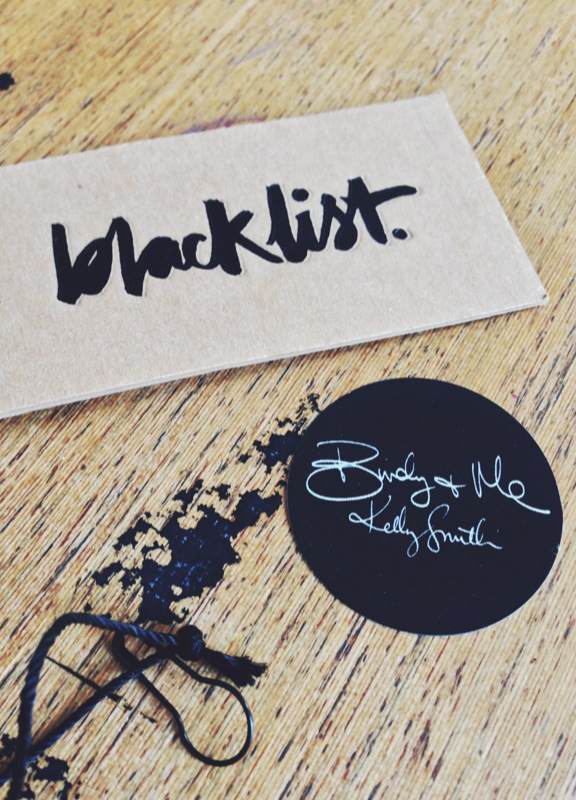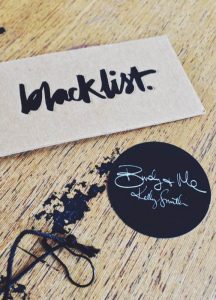 Nathan's hand-painted type has been stamped in gold foil over Kelly's illustrated girl, creating, as she puts it: " the ultimate, free-spirited beauty."
The print measures approx 450 x 640 cm, is limited to 100, and was created with pencil, ink and gold foiling. It comes signed by both Kelly and Blacklist and embossed with the Blacklist seal.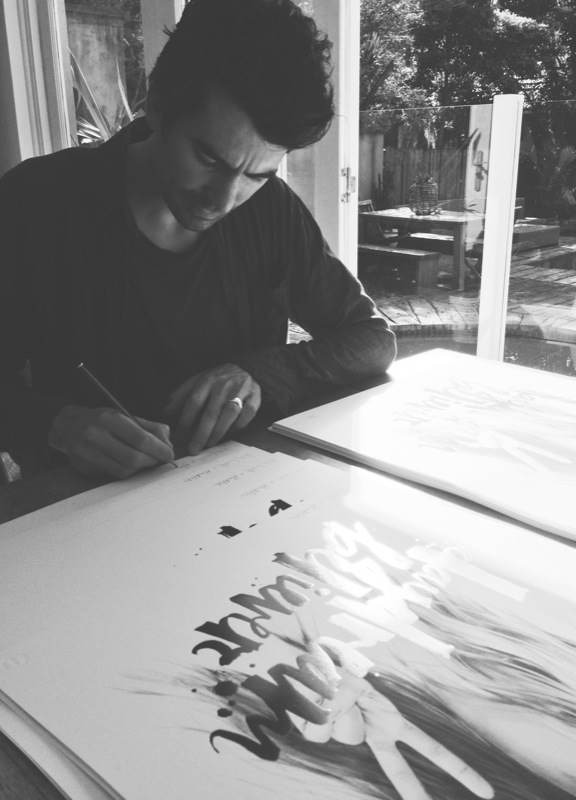 The prints cost $119.95 and will be posted in a sturdy mailer. Order here. More about Blacklist here.
First photo by Adrian Price, others by Kelly Smith.