Designed to complement existing Castle wares, the new FERN collection from Rachel Castle caught our eye recently, with its bold botanical vibe. "We're constantly doodling this and that in the studio and we loved this little fern motif so much that we just bit the bullet and put together a full bedding range with it. We love it and so far our customers do too!  It's playful and strong but still quite neutral if you can say this about a big overall motif pattern," says Rachel.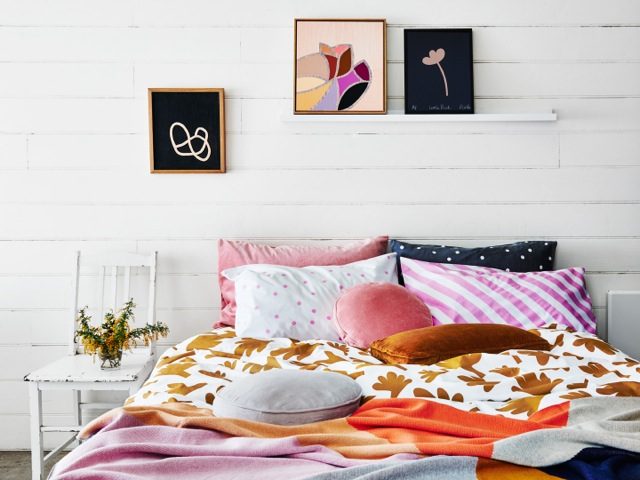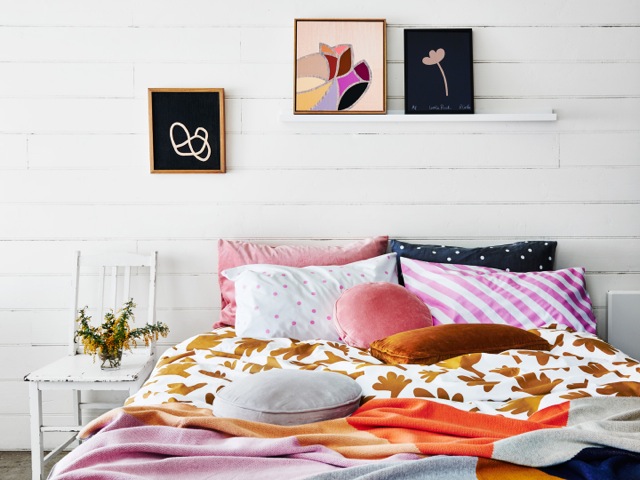 "The butterscotch palette is like a grey marle – it's super easy to work back with every other colour in our range. We added the big lilac stripe and little spot because we reckon this is THE best colour pairing alongside the butterscotch."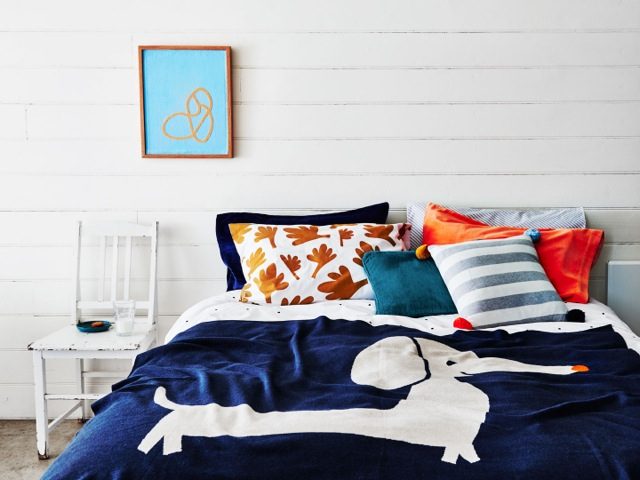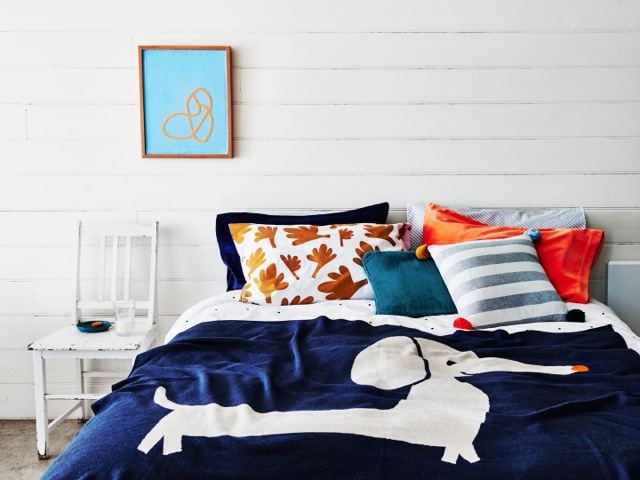 A hallmark of the brand, Rachel's pillowcases and cushions have always been some of the best around and they also happen to be some of her favourite pieces in the new range. "Our favourite pieces, like always, are the pillowcase combinations. The Fern and the Stripe and the Spot are all super gorgeous together. Throw in a plain velvet cushion in watermelon and it's an instantly happy little story," says Rachel.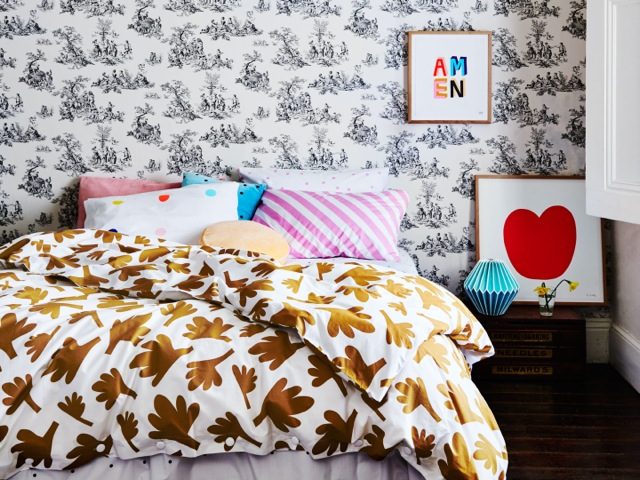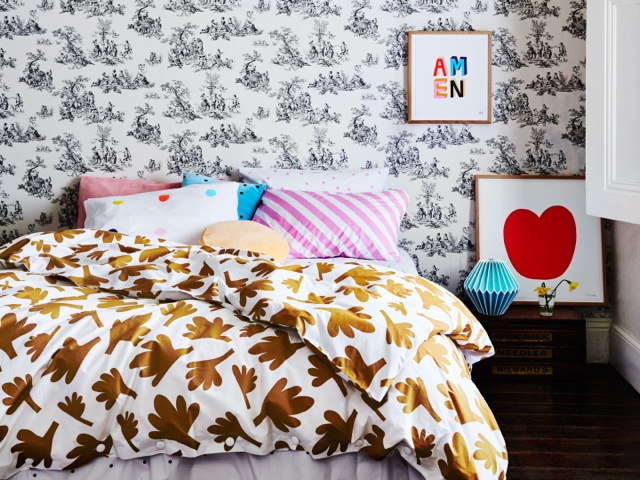 "The beauty of our ranges is that they all mix and match.  We are very particular about making sure that something from this season works back perfectly with the last, and with the staple items that have been in our range for years.  So it's never about a new full bed, it's about adding accents to the ones you currently have.  All the new Fern pieces work back beautifully with our charcoal pegboard and multi spot ranges too. All the combinations are SUPER GOOD!" says Rachel with her trademark enthusiasm.
Shop online.