Some seriously stunning one-off, work-of-art chairs are up for grabs this weekend, in an auction to raise money for Legacy.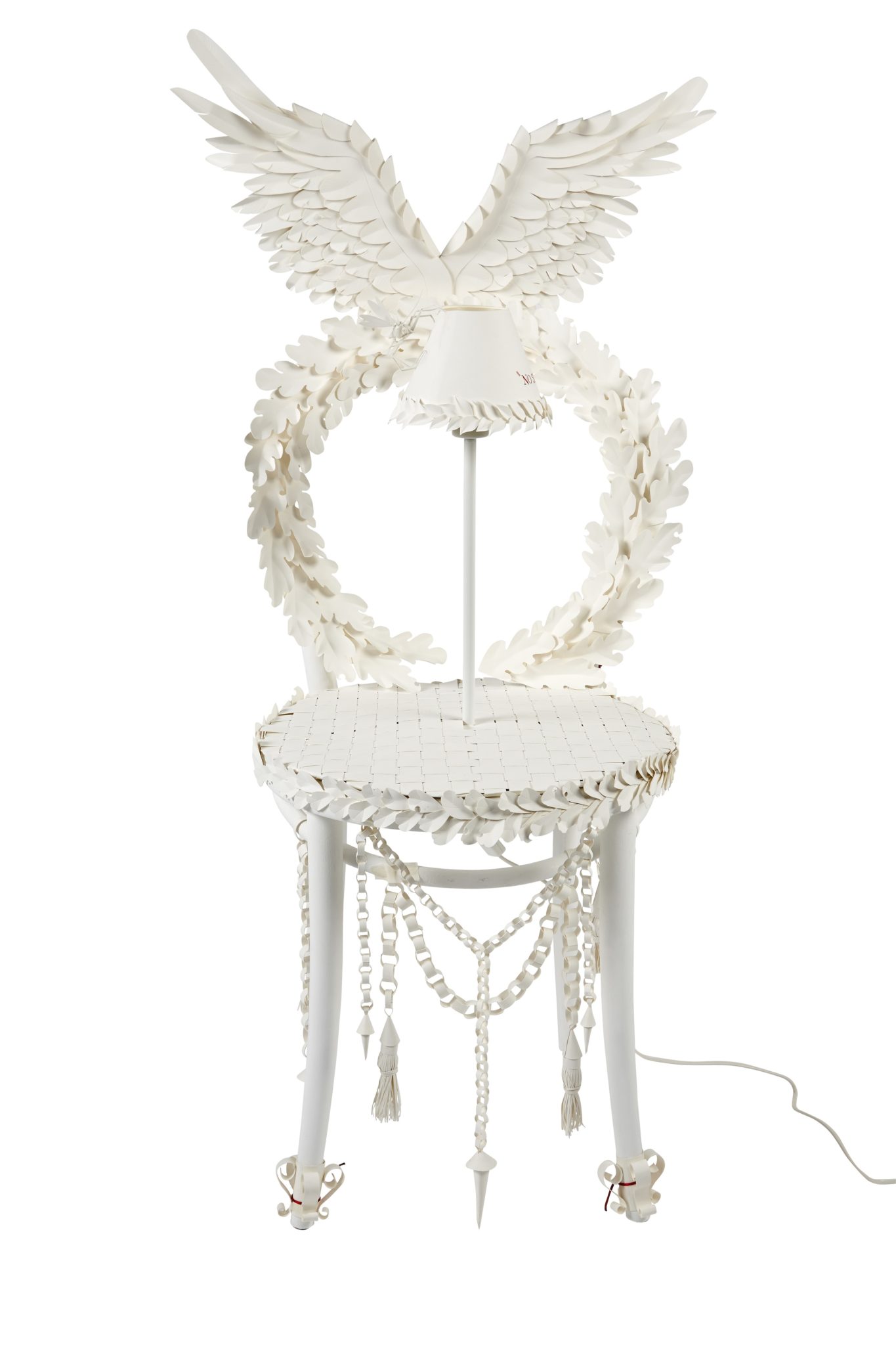 The 30 original chairs, designed and created by key Australian personalities from the worlds of television, radio, fashion, design, interiors and politics, including one from Prime Minister Tony Abbott's family, go on public display at The Grounds of Alexandria this weekend.
The Take a Seat campaign has been devised by online homewares retailer Temple & Webster. Participants include Sunrise and Dancing with the Stars presenter Edwina Bartholomew, renowned artist and designer Stephen Ormandy (of Dinosaur Designs), stylist and interior designer Shannon Fricke, makeup artist Napoleon Perdis and many more.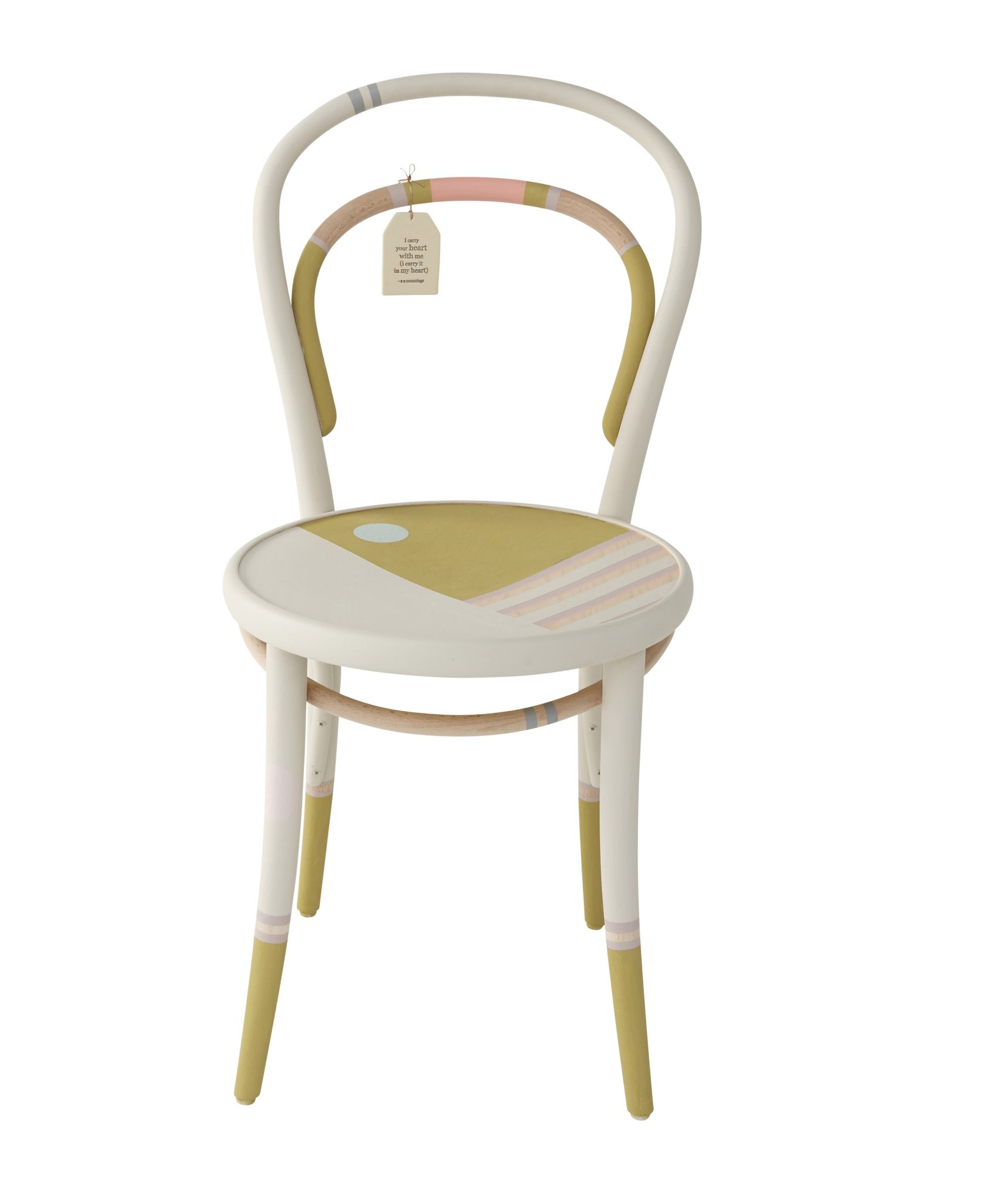 During the 3-day exhibition, the chairs will be available for purchase via a reverse auction to members of Temple & Webster or the general public who register online. The auction will run from 8am this Friday 6 December to 7pm on Sunday 8 December with 100% of profits raised going to Legacy.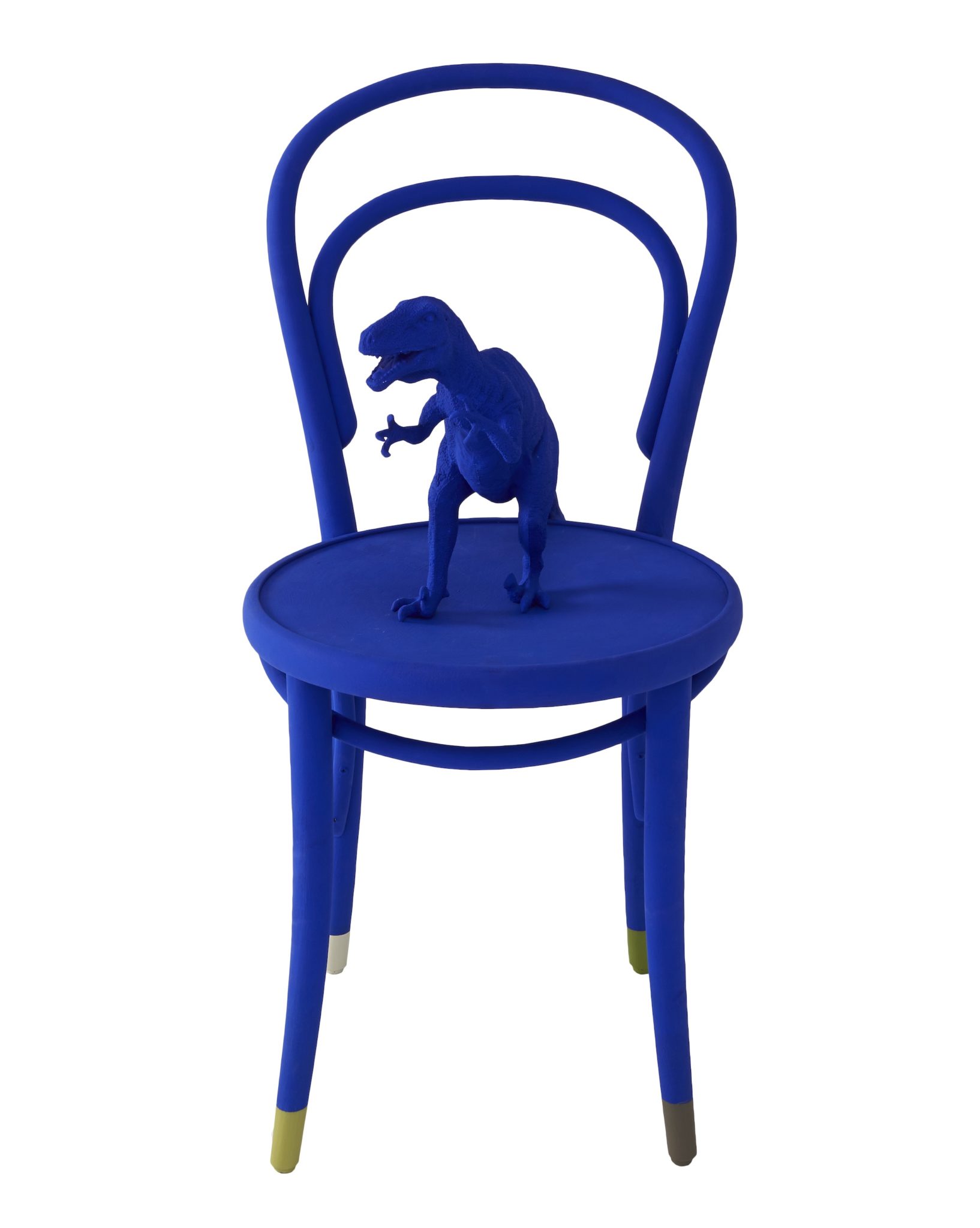 Legacy Australia chairman, Charles Wright, said: "We're thrilled to join forces with Temple & Webster for this innovative and fun project to help raise awareness and funds for our vital work. Legacy supports the families of Veterans who have given the ultimate sacrifice from all wars and conflicts and for the families of members of the Australian Defence Force (ADF) who are incapacitated or suffer from psychological issues.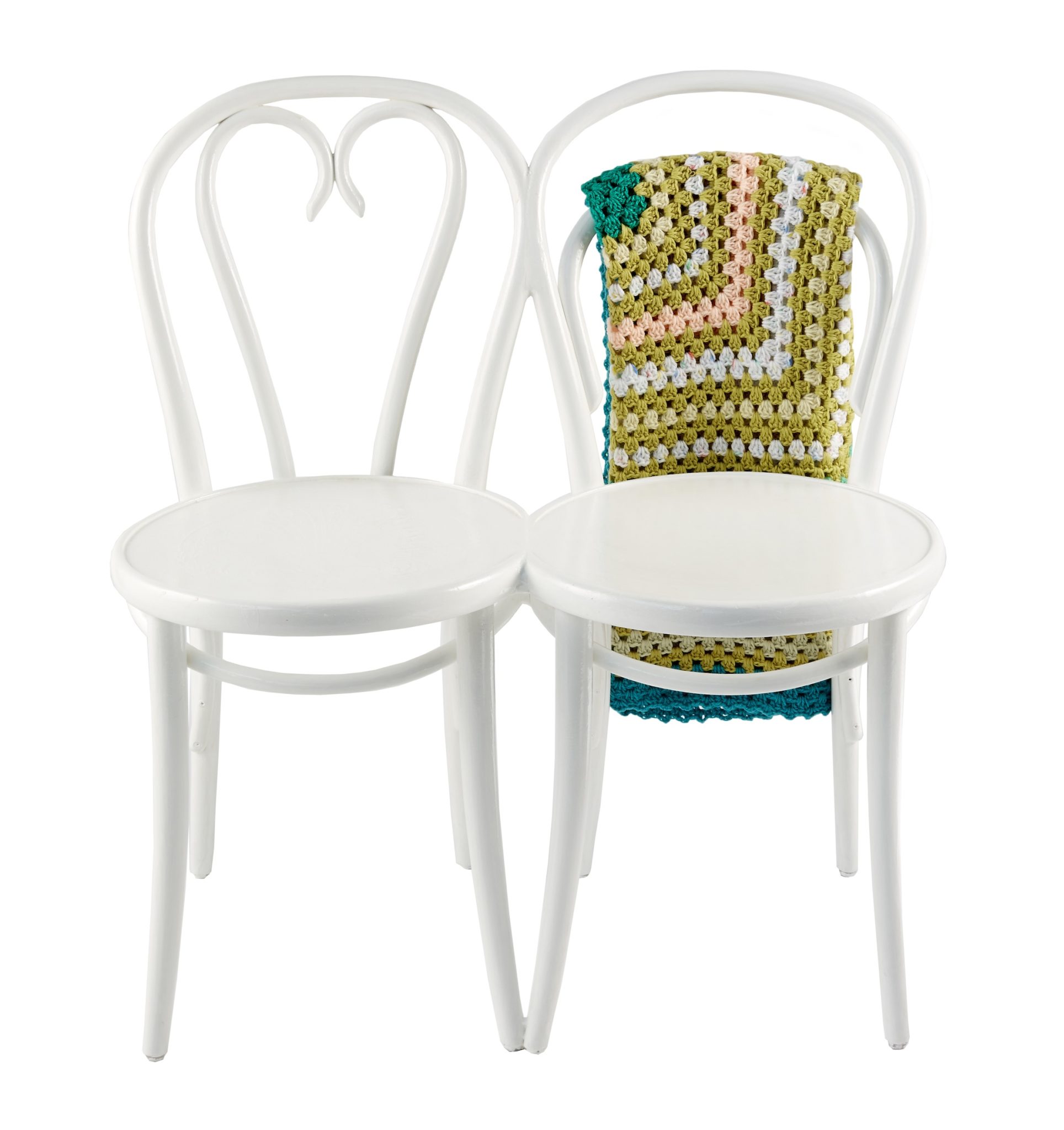 "Today, there are many ADF personnel who are suffering and will continue to suffer for many years to come and we want to ensure that we are there for their partners, wives and children. They will need Legacy's help."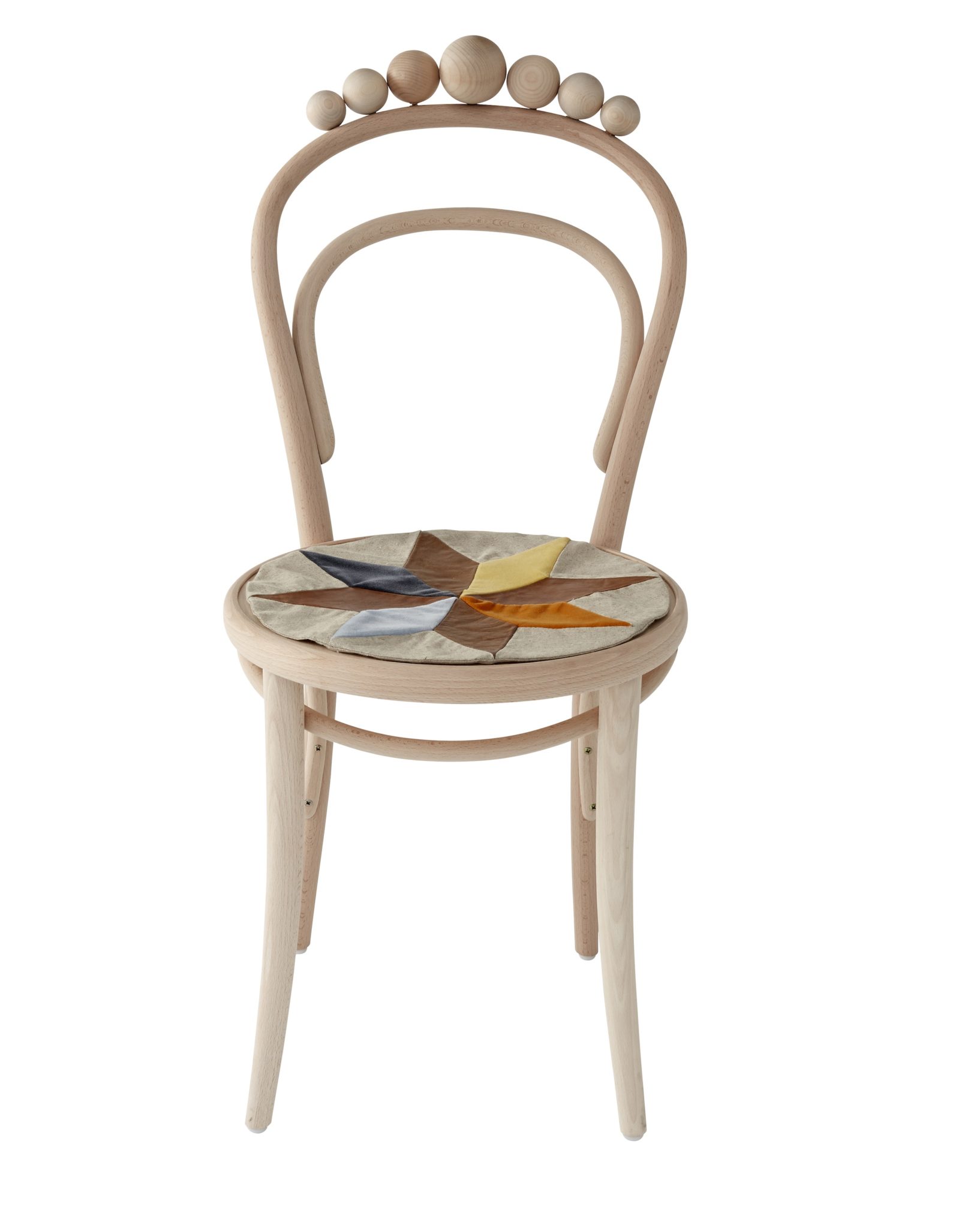 Joshua McNicol, head of marketing at Temple & Webster, said: "We are inspired by the work that Legacy does for Australian families every day. From Temple & Webster's own history and relationship with Governor Macquarie's original chair designed by William Temple and John Webster, we felt that asking friends of Temple & Webster to style their own chair for auction on behalf of Legacy was the perfect opportunity for us to support this amazing charity."
I have to confess that I was asked to participate in this project but decided to pull my chair a couple of weeks ago because I was far from proud of my rushed, post-honeymoon efforts and didn't want it to let down the quality of the other chairs which are, as you can see, amazing! As the daughter of a retired air force pilot, this is a cause close to my heart and I will be making a donation to Legacy instead, as my small way of contributing. Jen