When I was a little girl, my father built me a doll's house and from then until I was way too old to be playing with dolls, I would spend countless hours rearranging the furniture within. So you can imagine my envy when I came across Melbourne interior designers Barb and Alexandra Brownlow, who got to do the same with the full size Johnston Collection house museum, Fairhall.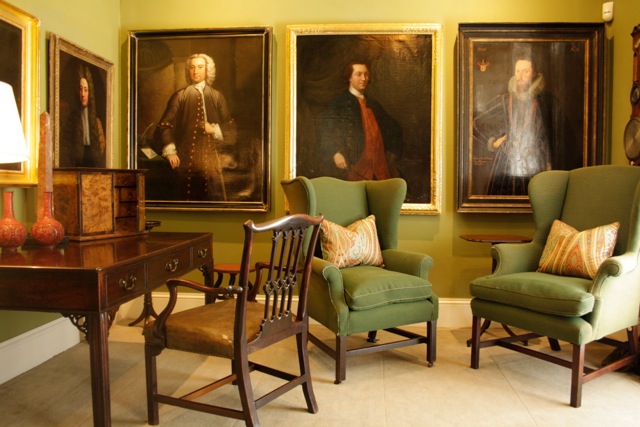 Melbourne antique dealer and benefactor the late William Johnston, who died in 1986, wanted his East Melbourne home to be kept as a museum and regularly rearranged. Each year, one or two individuals with a background in design, art, interiors, fashion or antiques, are invited to rearrange the house-museum and the mother and daughter duo are the latest to be given the honour.
"Being approached to be involved with The Johnston Collection was exciting in itself, but the opportunity to share our vision for this unique collection with such a varied audience is certainly a highlight," says Alexandra, who studied interior design at RMIT and spent seven years at de de ce, before joining her mother at Brownlow Interior Design.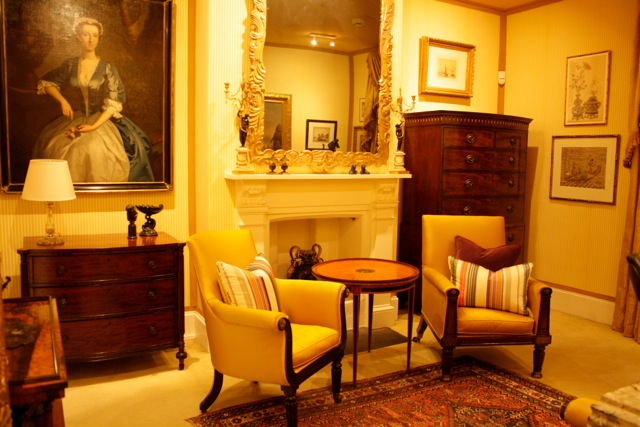 "After the success of our exhibition, Antique Furniture for Modern Times, at the Australian Antique and Art Dealers Association Fair in May, we established a reputation for creating contemporary interiors using antique furniture," she explained.
Shortly after, The Johnston Collection senior curator Louis de Valient requested they meet with him. Working together, Barb and Alexandra have brought their combined expertise to Johnston's extraordinary collection, and in the process, explored the idea of 21st century living designed around historic objects.
They decided to treat William Johnston as if he was a client living today. "When we are engaged to work with a client, especially on a residential project, it is very important we understand the way in which they like to use their interior spaces," says Alexandra. "Our client Mr Johnston has a very colourful group of friends and he prefers to entertain this artistic group in the Yellow Room, an opulently decorated space for games and parties!
"The most extravagantly decorated room in the house, it boasts opulent French gilded furniture, bear skin rugs, and exotic-styled objects from India to Egypt to Venice. This room is conceived as a space where Johnston might have entertained his closer friends, who would appreciate its flamboyance, in contrast to the more understated refinement of the decoration downstairs."
On the ground floor is the Green Room, which has been designed as a formal reception room, decorated with many of Johnston's finest pieces to create a sense of luxury and refinement, while still remaining comfortable and inviting. Barb and Alexandra felt that as the finest room in the house, this would be a place where Johnston would want to spend a great deal of time, and so they have also included his desk, positioned with a view out to the garden.
Having access to the entire collection (which includes many pieces in use or in storage at Government House), actually proved to be a challenge. "The collection is vast but of course we cannot fit every piece. Our concept also focuses on a pared back collection so we have had to be strong to only include pieces we feel are exceptional examples of the period."
In addition, they have included soft furnishings such as cushions and lampshades, to contemporise the overall look and feel, in keeping with the idea that they have redecorated Fairhall for Mr Johnston as if he were living today.
Barb and Alexandra Brownlow Rearrange Mr Johnston's Collection, until 19 June. Fairhall has three guided tours daily, Monday to Friday. Bookings are essential.