Award winning new build Project Regal has offered its owners Glenn and Alexis Richti atmosphere, an angular yet softened space and the integration of the natural landscape.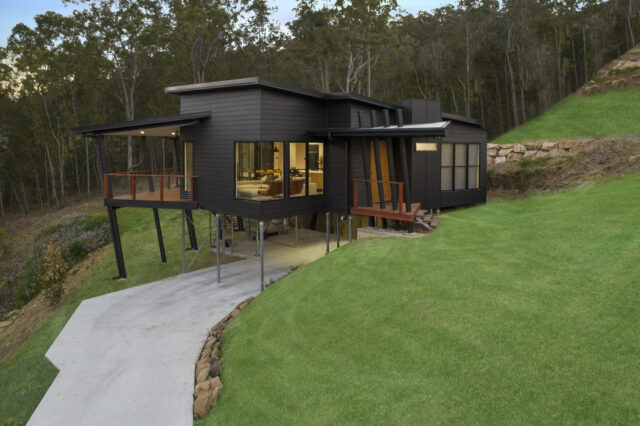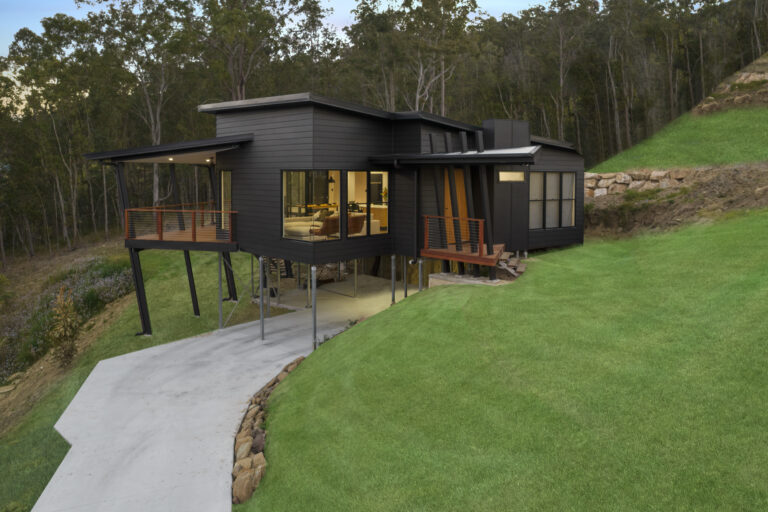 Having moved from Melbourne to the Scenic Rim for a change of pace in their lives, the build and subsequent integration of design and affordability have left a lasting impression on the couple.
It was awarded the Best Individual Home up to $350,000 at the Master Builders Queensland Gold Coast and Surrounds industry awards night.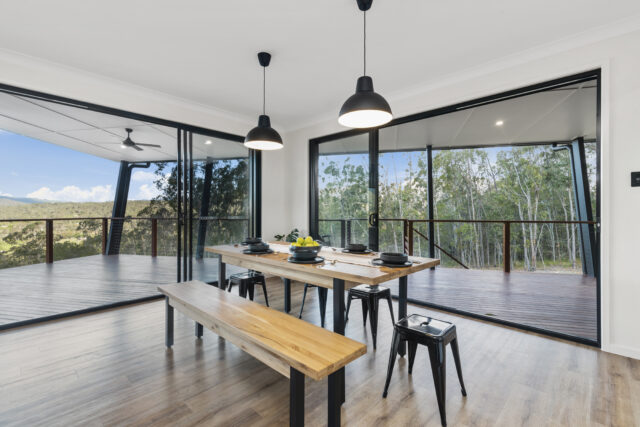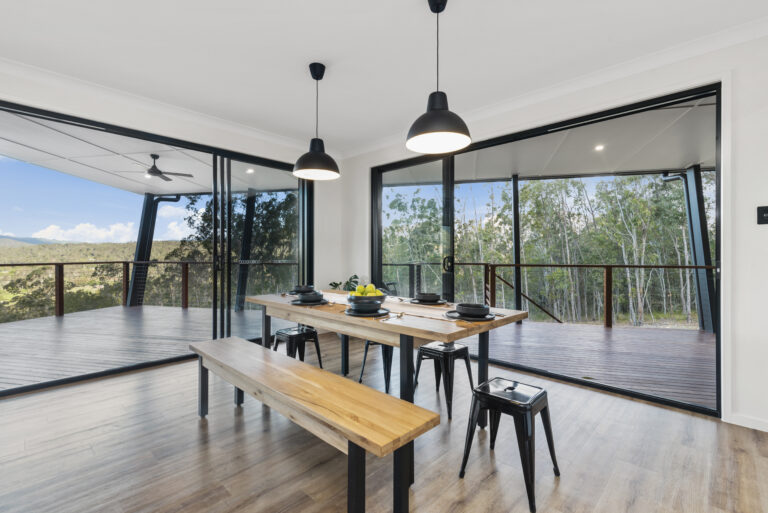 "Master Builders' recognition for the striking black angular home perched on Regal Ridge is an excellent example of innovative design by team Hobbs, using clever and economical selections and construction techniques given the difficult sloping site," said Hobbs Building and Interiors creative director, Nikki Hobbs.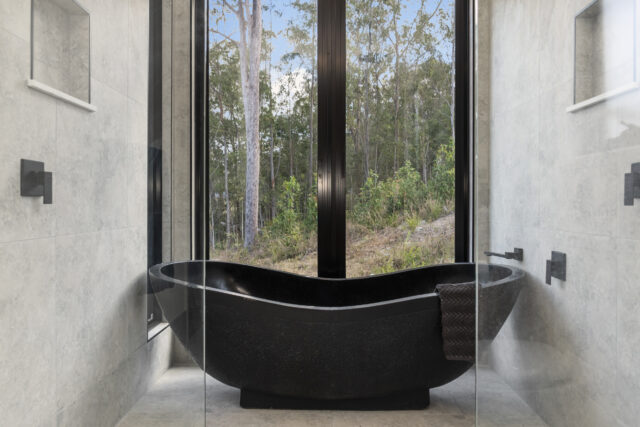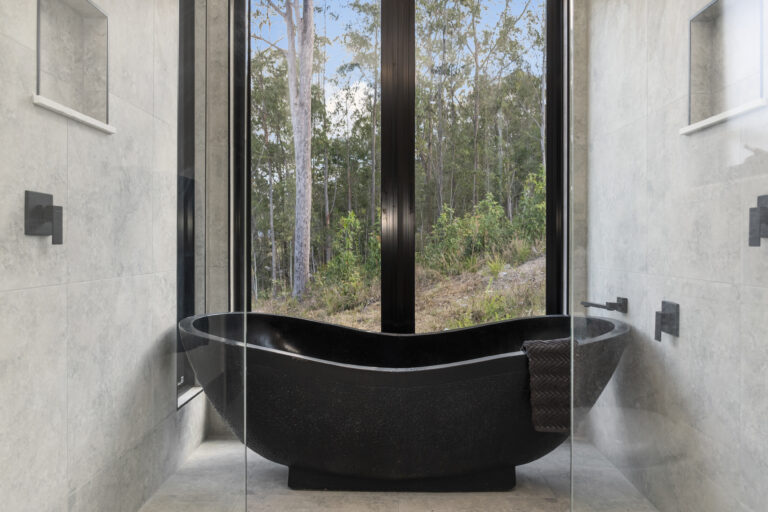 "The economical build and interior selections were a challenge that our team revelled in. We were determined to deliver choices for Glenn and Alexis without compromising on the design aesthetic. And Alexis, being the talented and innovative creative that she is, ignited our determination to find a balanced budget."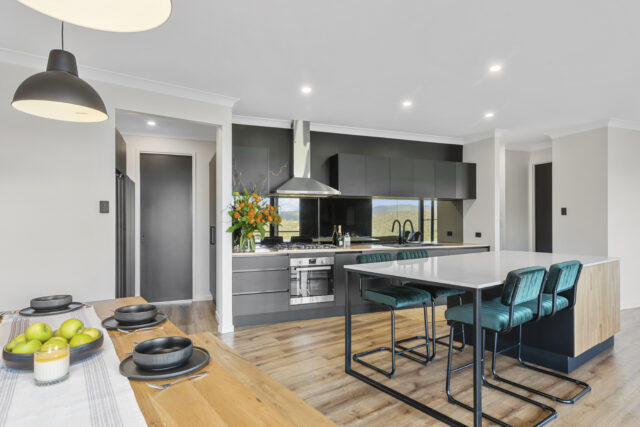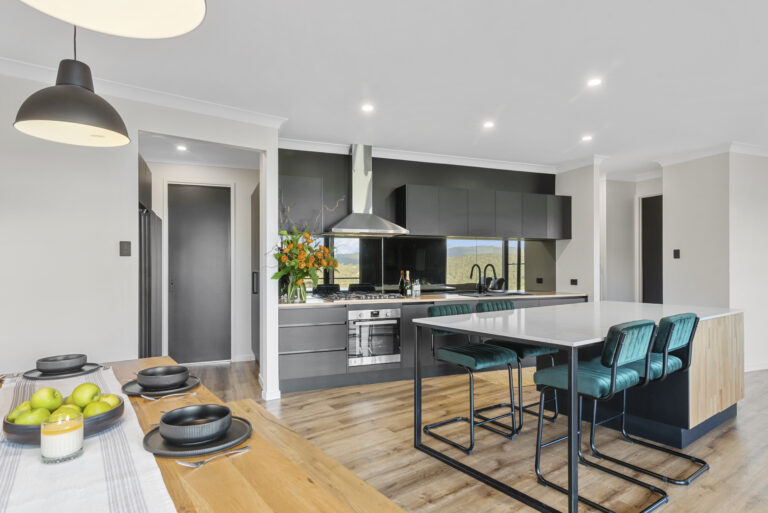 Hobbs Building and Interiors are a multi-award-winning custom build firm who live and work to service eco-friendly homeowners within the Scenic Rim. A husband-and-wife team with over 25 years' industry experience, Hobbs specialise in residential steel frame construction and have a passion for sustainable products and interior design which innately compliments the regions natural landscape.
–