When Woods Bagot and Hecker Guthrie unite, we sit up and take notice. Two of Australia's leading architectural firms, their latest collaboration has seen them create Elwood House, a group of 30 boutique luxury apartments in Melbourne's bayside suburb of Elwood. And what caught our attention are the interesting interior features – there's not a bland, neutral scheme to be seen with exposed feature brickwork and full-scale stone kitchens that give the spaces a solid, timeless appeal.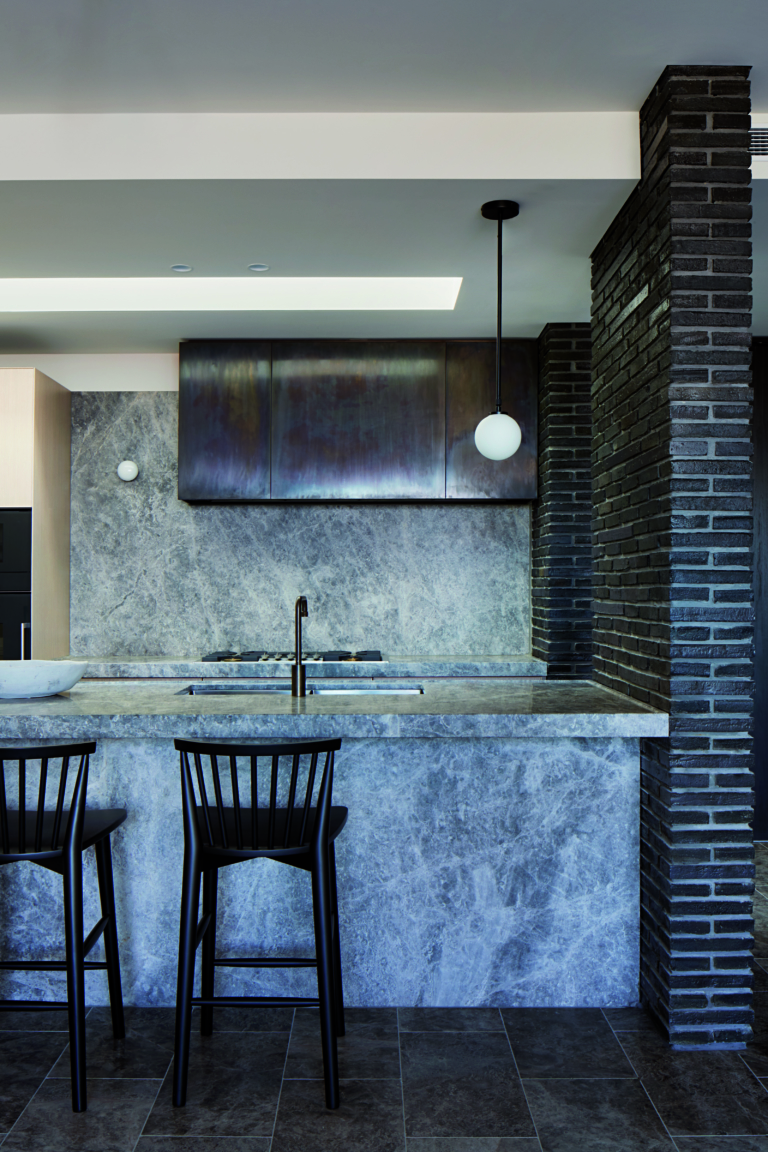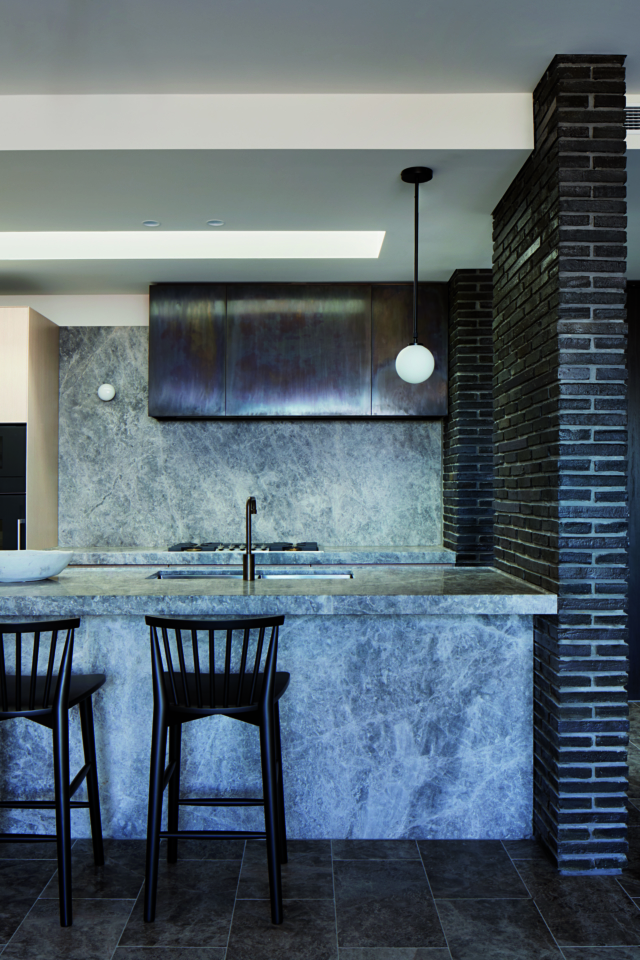 It's not the first time the two companies have joined forces with their 2011 Carlton apartment project Garden House taking out six major property and design awards. "In our eyes, Garden House was a truly successful collaboration between designer, architect and developer. Elwood House being our second collaboration, and with the change in location, we wanted to bring an even greater level of refinement to the project. The challenge is always in creating beautifully designed spaces, that are also timeless, and that allow the purchaser the potential to truly personalise their home," says Hecker Guthrie director Paul Hecker.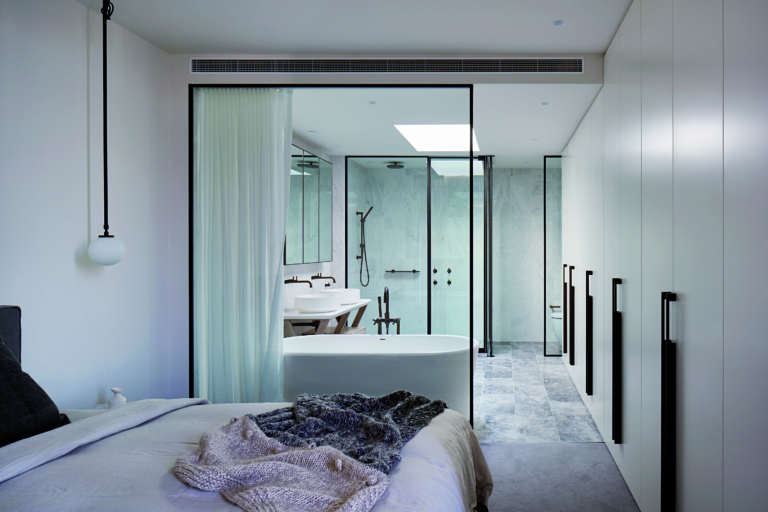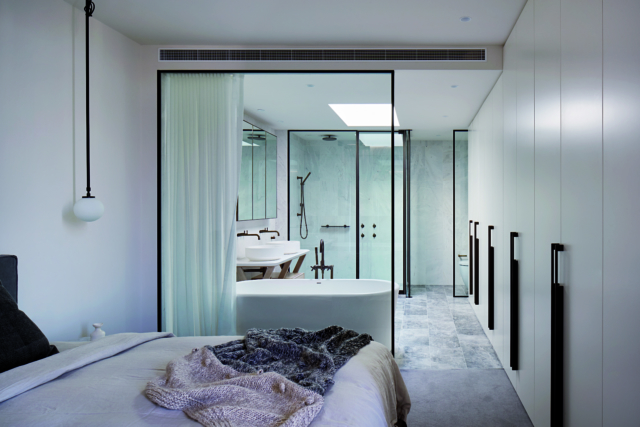 And as with the last development, Elwood House embraces the idea of a house rather than an apartment with each apartment boasting large living spaces that open onto generous bedrooms, balconies and bathrooms – the largest apartments are 170 square metres in size and all of them feature expansive terraces.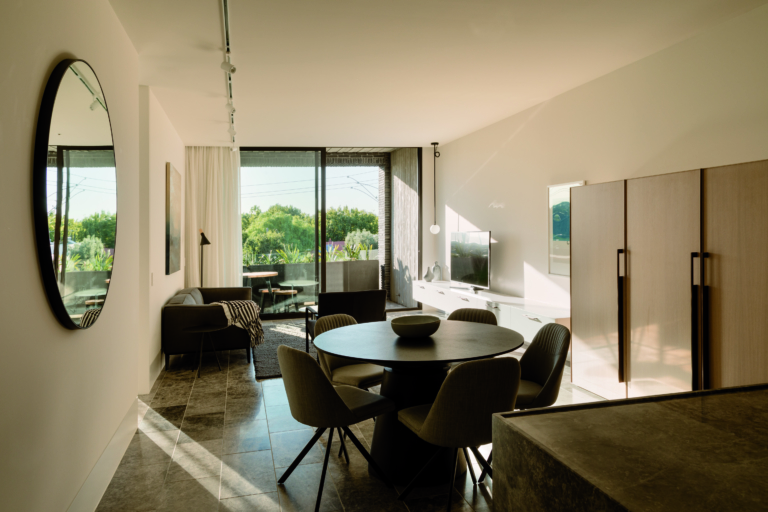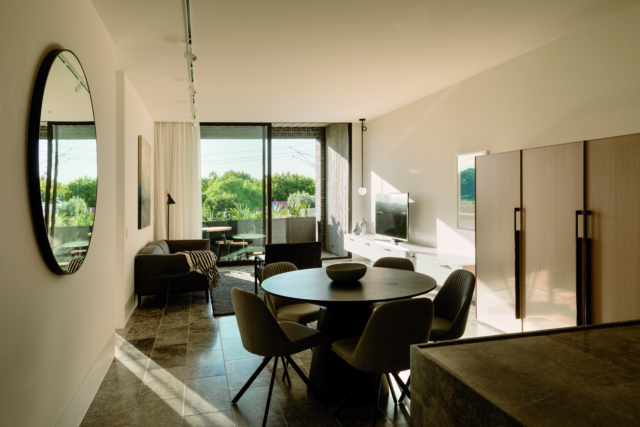 Selling predominantly to owner-occupier downsizers living in the local area, the apartments also boast natural stone floors and kitchen benchtops, American Oak timber cabinetry, Gaggenau appliances and double pantries. Each apartment also includes thoughtful design features (that allow for flexibility of use) including a large bespoke American Oak wall unit that provides storage as well as a hideaway marble bar and built-in study desk – all hidden behind closable doors.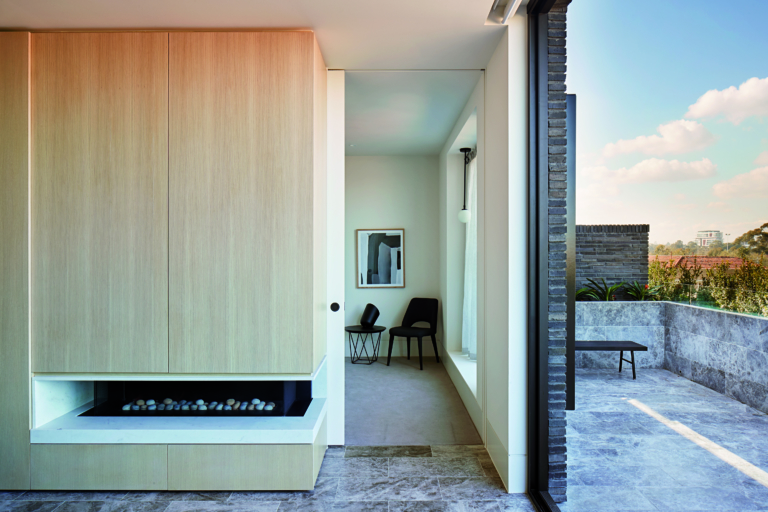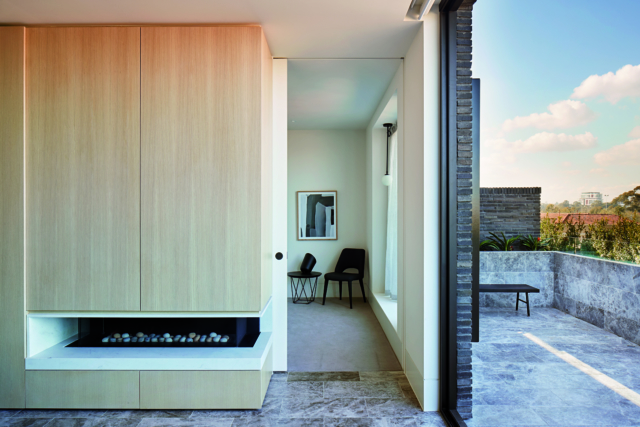 "It was important to remember that while a lot of the buyers were downsizing from a family home they were also expecting an upscale of amenity. Downscaling to Elwood House doesn't mean compromising on the things that matter," says Paul.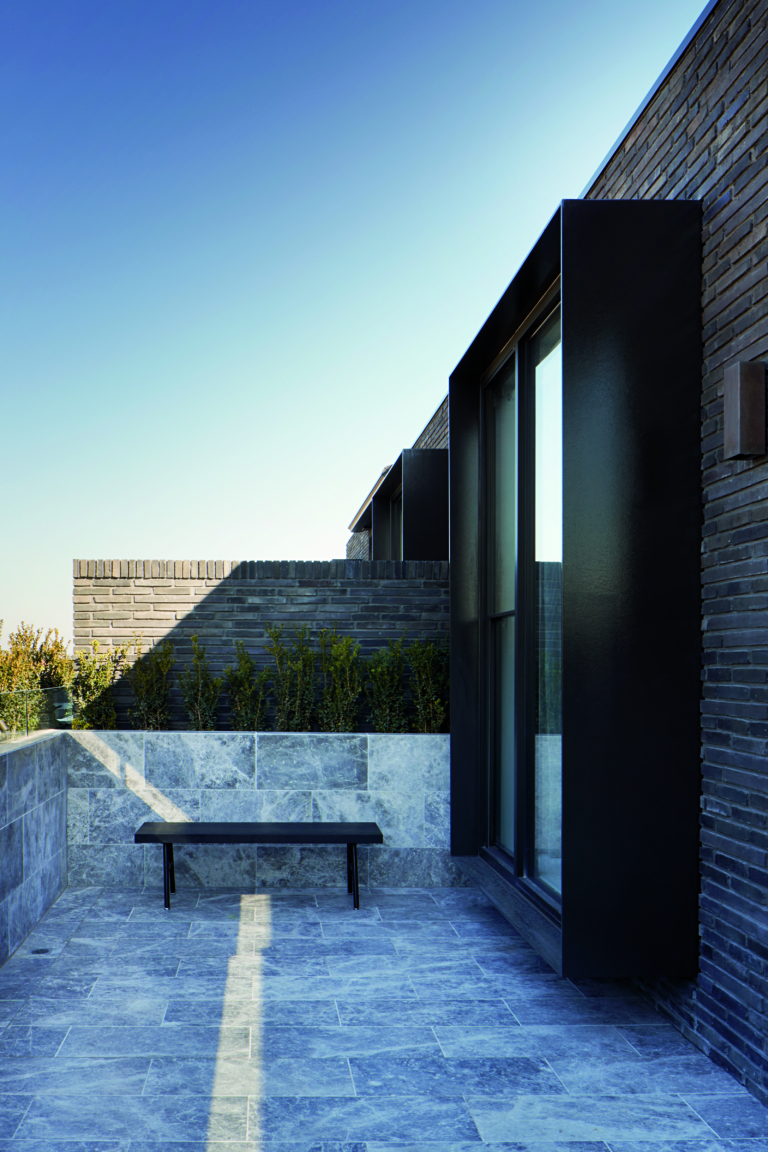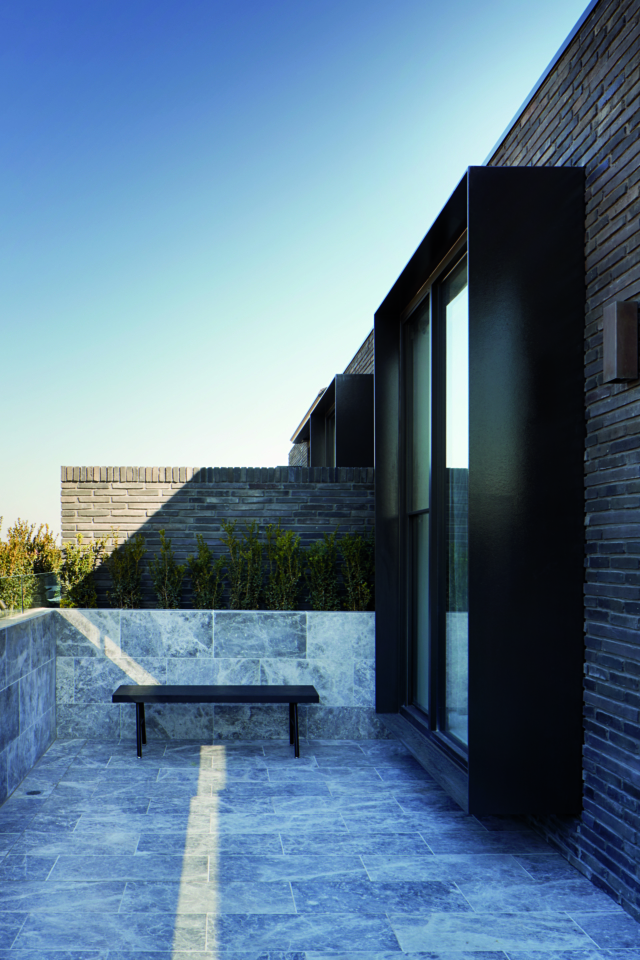 Bathrooms feature clever private terraces (to encourage natural ventilation) and natural stone alongside weathered brass fixtures and 'his and her' custom-designed stone basins. "Getting the details right is of upmost importance, as every single element – big and small – has a bearing on whether you exceed a purchaser's expectations or not. We always want to surprise our clients with an outcome better than they imagined," says the project's developer Michael Piccolo.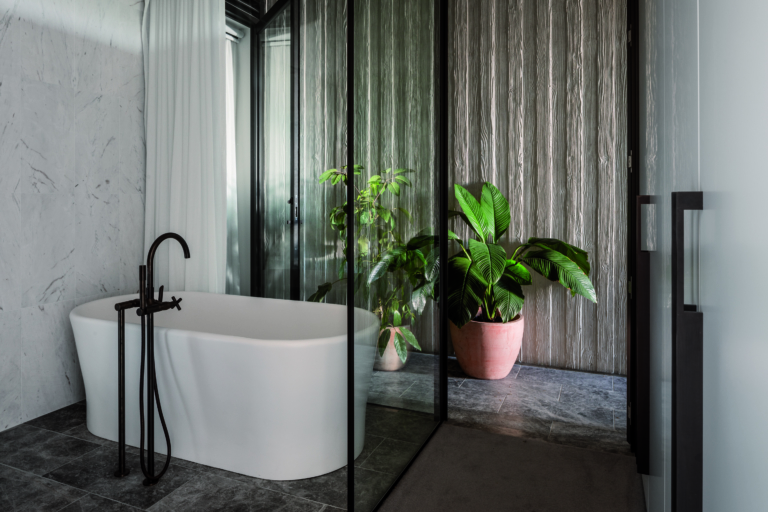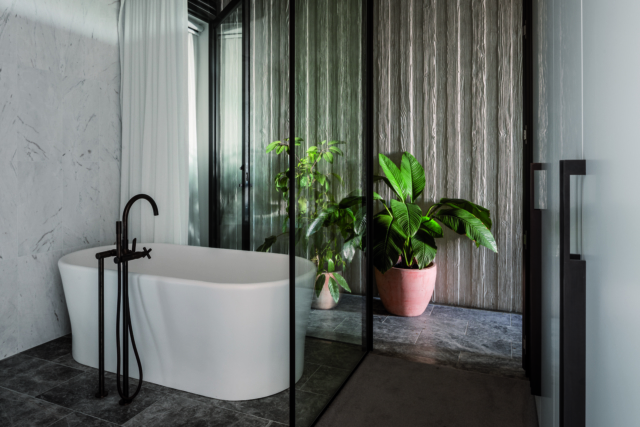 With one, two and three bedroom apartments available across four levels, the building's exterior delivers on the aesthetic front too with exposed concrete, slim bricks made in Denmark and irrigated balcony planter boxes overflowing with greenery.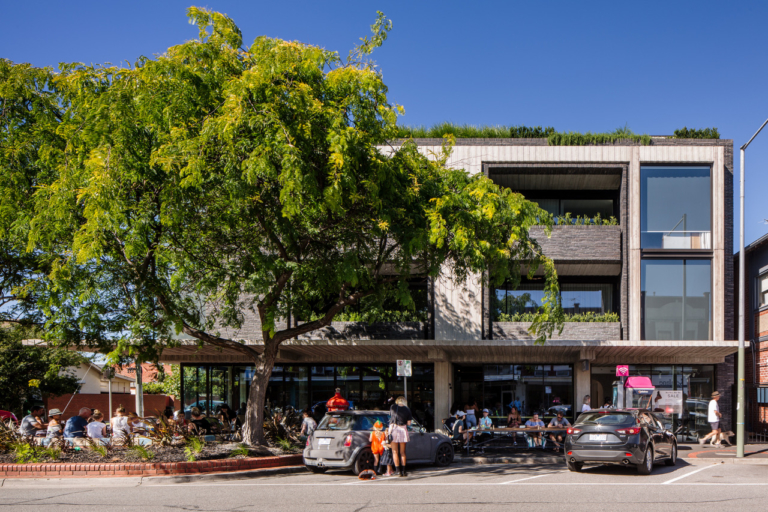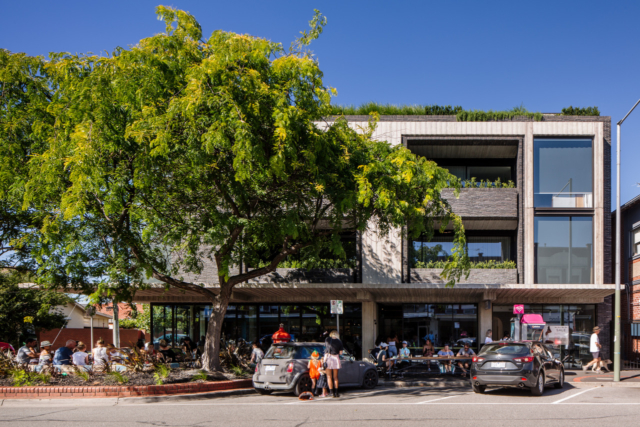 Photography: Trevor Mein