When artist Martine Vanderspuy's 12 year-old-son Tom was diagnosed with Mitochondrial Disease (Mito), she was determined to use her art to raise awareness.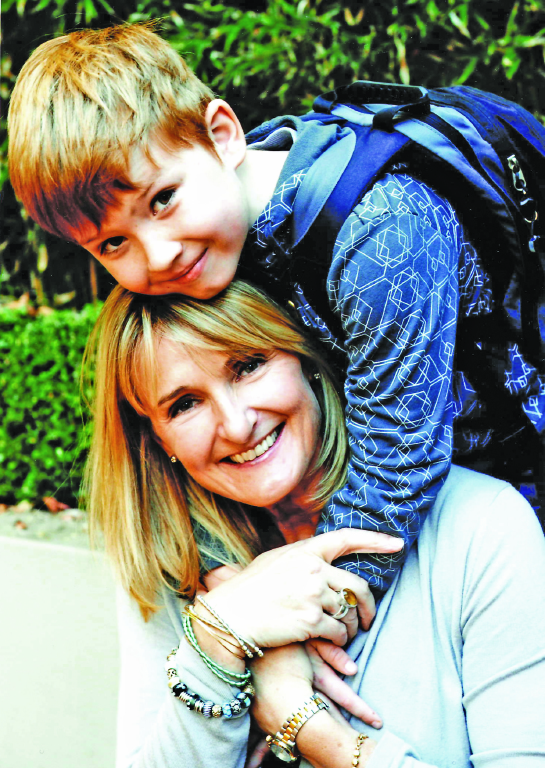 Opening Martine Gallery, an art and homewares store in Sydney's Northbridge, a percentage of the sales go towards helping to find a cure for Mito. "The emotional journey we have gone through with our son Tom over the past 12 years is my drive," explains Martine. "He has had over 38 general anaesthetics and suffered much pain; although he always comes out shining. However, the clock is ticking. At this stage there is no treatment nor cure."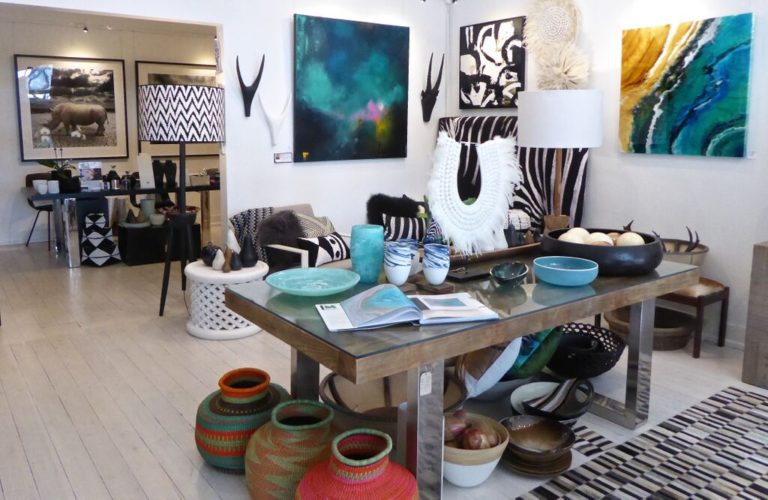 A debilitating genetic disorder, Mito robs the body's cells of energy, causing organ dysfunction or failure and potential death. A new research study states approximately 80% of children who show symptoms before the age of five will die by 20, with the mortality rate in children being roughly that of cancer. As a result Martine has been a leading supporter of Mito research, with her personal efforts seeing her raise a massive $230,000 to date! Yet thanks to her gallery, Martine is hoping to increase that figure tenfold, with her cause not only being heard by the local community but the whole world, with many of her limited edition artworks being sold overseas.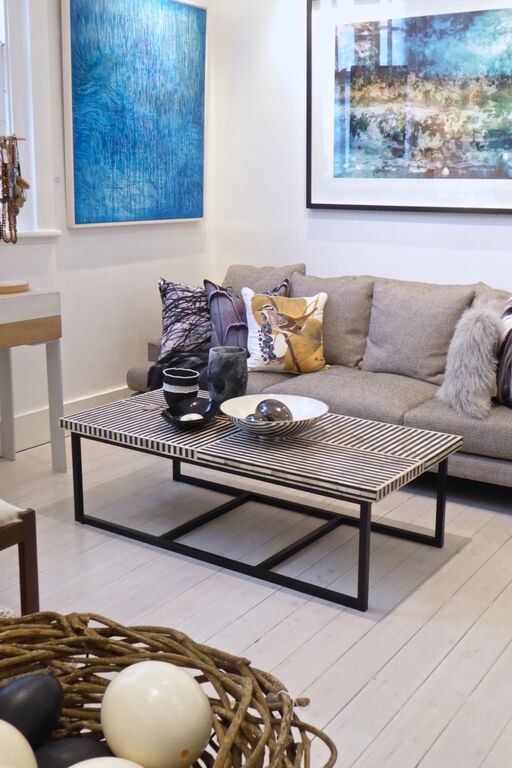 With the gallery stocking her own work and that of seven other Australian artists, Martine's particular passions are photography and painting aerial abstracts of the sea. "Over the past two years I have been painting aerial views of the sea. Something I photographed for many years and have now taken to the next level. The depth and vibrant colours of resin and paint are so exciting. As resin is a fluid medium, no piece is ever the same. It truly mimics water and waves. It's so exciting to start a new painting as I have no idea what will evolve. My paintings work in harmony with many ocean view homes, bringing the sea into the home."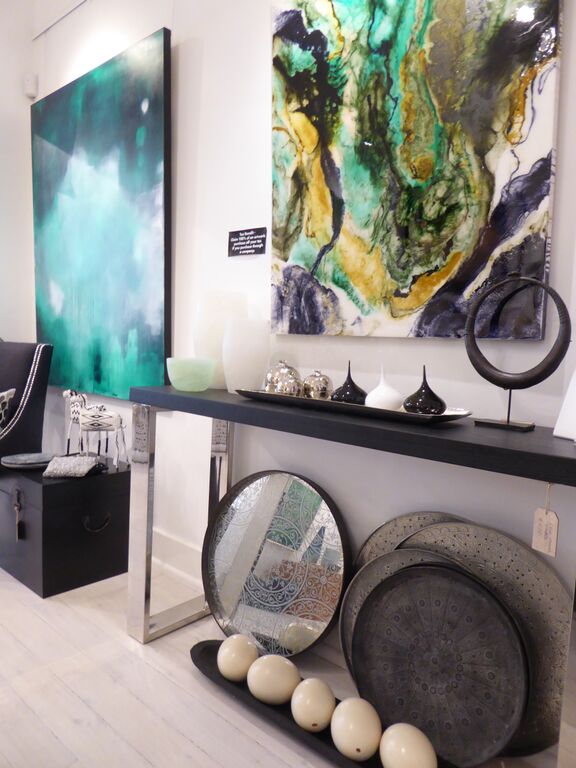 As well as paintings, Martine has also designed a range of ART series bedheads and cushions that feature in the gallery. But her creativity doesn't stop there; she has also designed a lot of her beautiful home. "Our home is a blank canvas of white walls allowing me to style an evolving palette. As I create new paintings the artworks, on the walls change, giving me time to critique them before they head up to my gallery. We never get bored!"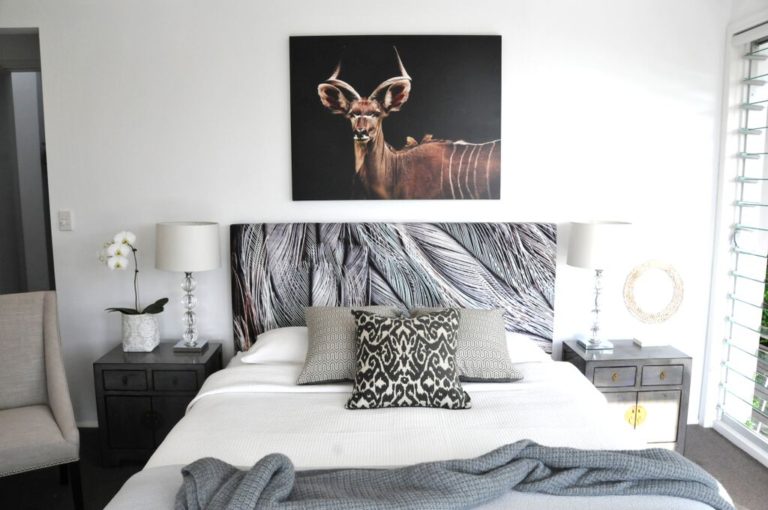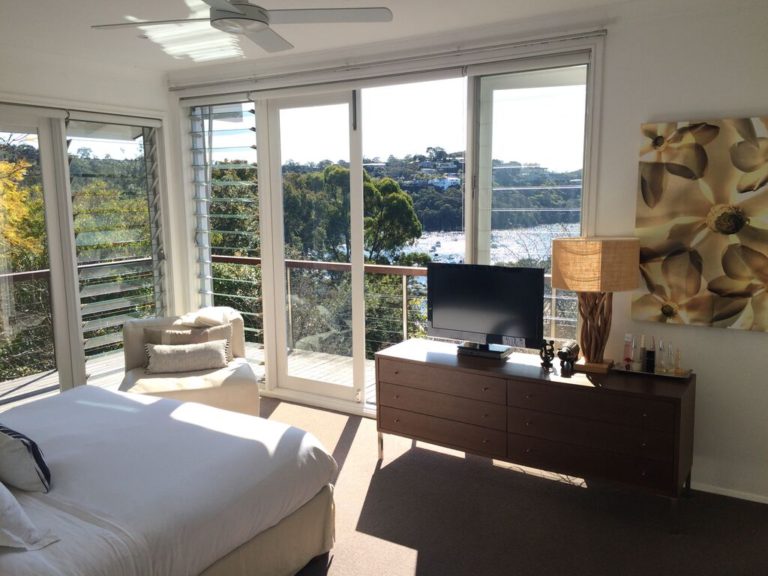 A contemporary, open plan five-bedroom home overlooking Sailors Bay in Northbridge, Martine designed the house connecting the inside to the out. "Our outdoor pizza and BBQ room is the hub of our home a majority of the year. Almost all the rooms have large windows or doors allowing the light to filter in. Our view across the bay is so uplifting. We are so lucky to live in such a beautiful city, to be woken by nature's alarm clock, kookaburras."