Where would we be without the humble app? Now it seems we can go beyond ordering our pizza and/or burrito and use the same technology to help manage our home reno, from start to finish.
Not only are apps a great way to stay on top of organisation and project management, they also allow you to make changes and connect to resources directly, something old fashioned pen and paper just can't manage.
We've rounded up 4 of our favourites to help you manage your home reno effectively and with tech on your side.
The top 4 apps to help manage your home reno
Available on Apple and Google Play
magicplan is all about floor plan creation using augmented reality. What that means for you? You can create a floor plan for your existing or proposed property simply by taking pictures. GENIUS. Generate complete work estimates, choose furnishings and plan from beginning to end, no measuring tape required. magicplan also allows you to add notes, mark specific features like doorways and windows and see how combining spaces could look.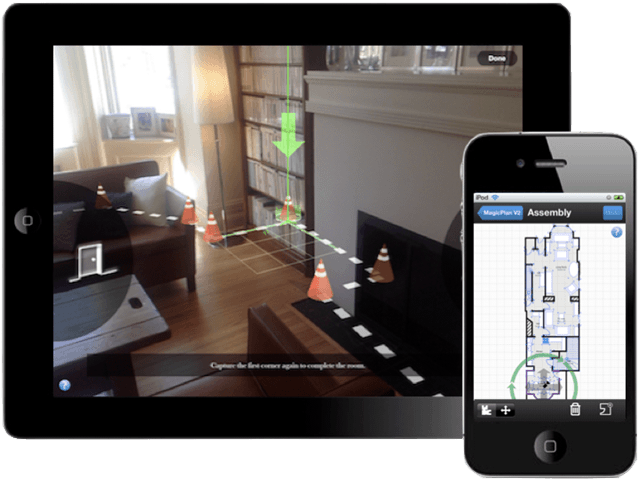 Image source: Floor Planner
Available on iPhone
Floorplanner is an easy way to create and share interactive floor plans online. With Floorplanner you can recreate your home, garden or office in just a few clicks and furnish your plans with our huge library of objects. You can also sync Floorplanner with magicplan to make adjustments and see how they'll work in 3D.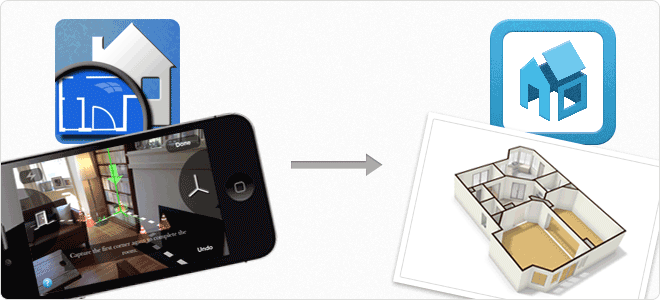 Image source: Floorplanner
Available on Apple and Google Play
Developed by Australian House & Garden magazine, Quick Quote allows you to source and collate quotes for a range of services including architects, builders, painters and landscapers. You can also send photos within the app for a more accurate quote and there is the option to leave feedback for other users.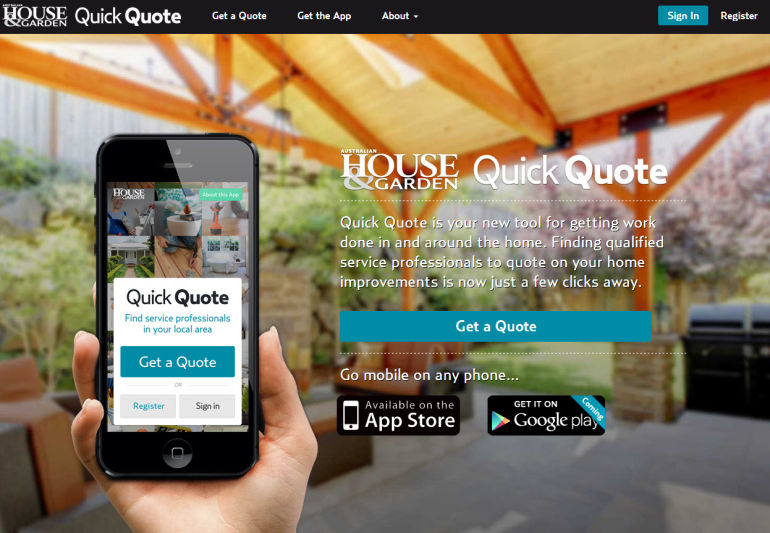 Image source: Service Central
Available on Apple and Google Play
Photo Measures is the ideal app to help you save and share measures and dimensions on your own photos. You can annotate your own images with whatever dimensions you require by drawing, editing or adding a comment and then either save or export as a PDF or JPEG.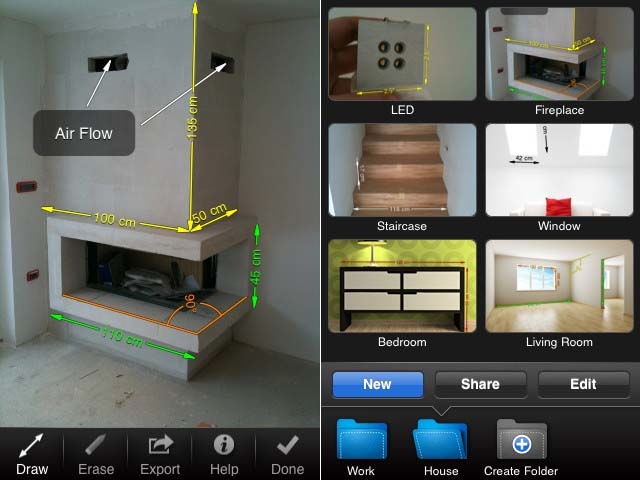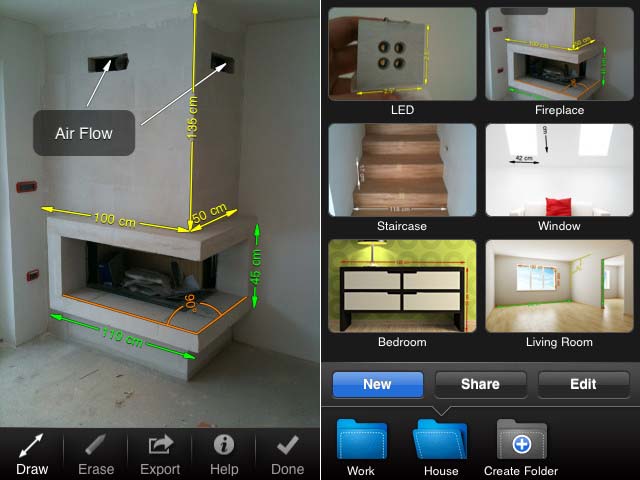 Image source: Capterra Construction