This sun-drenched Art Deco apartment in Sydney's Elizabeth Bay was the perfect blank canvas to create a retreat for a busy young professional couple, and interior designer Liz Hayward thoroughly enjoyed the project.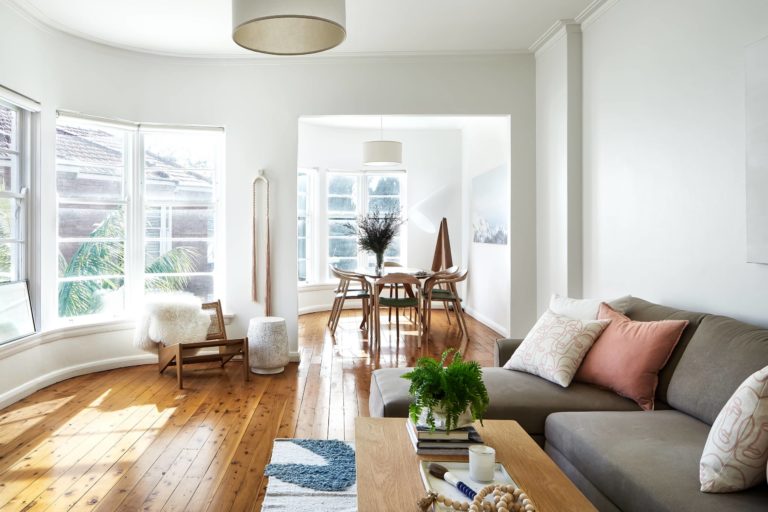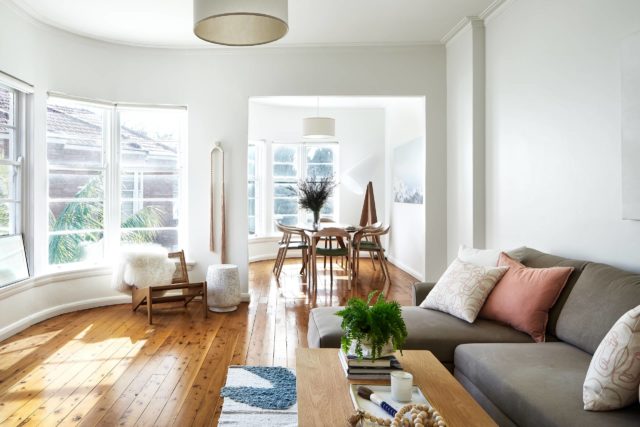 The apartment is a great reminder that even homeowners with great taste can need a little helping hand in bringing it all together. Interior designers are definitely not just for people who have no idea!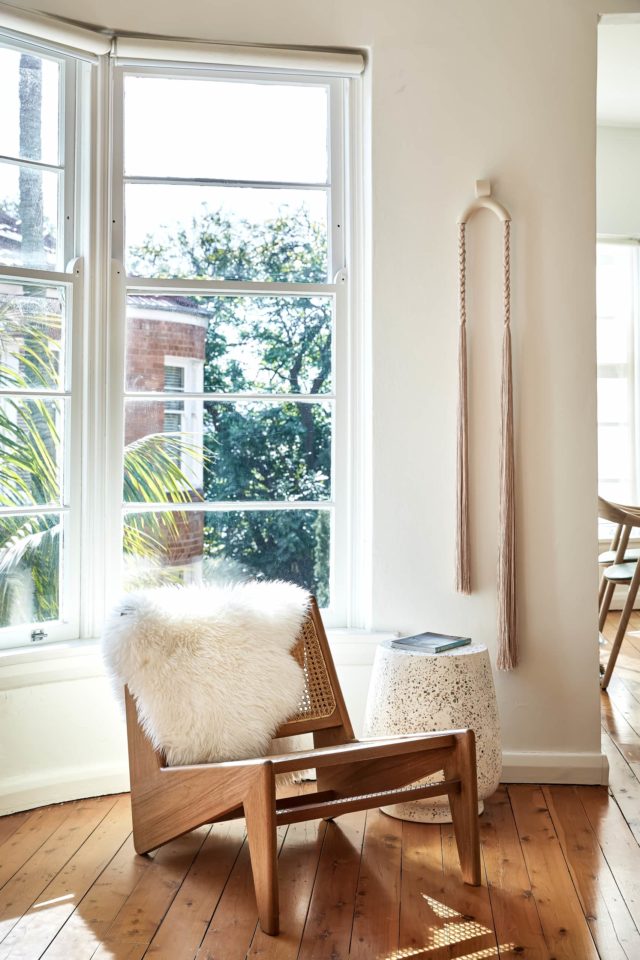 "The brief was to design a classic timeless concept with touches of soft colours. The couple loved to entertain friends with intimate dinner parties, which meant the dining area was a real focal point," says Liz, of Hayward & Co.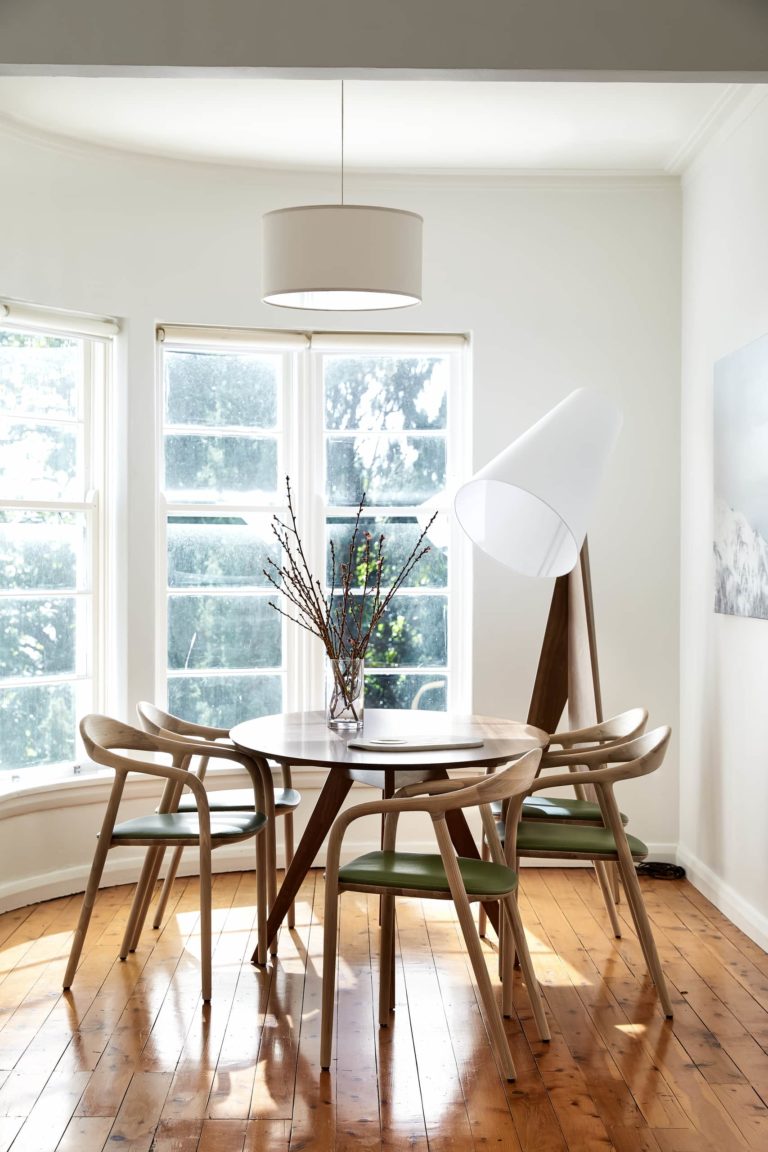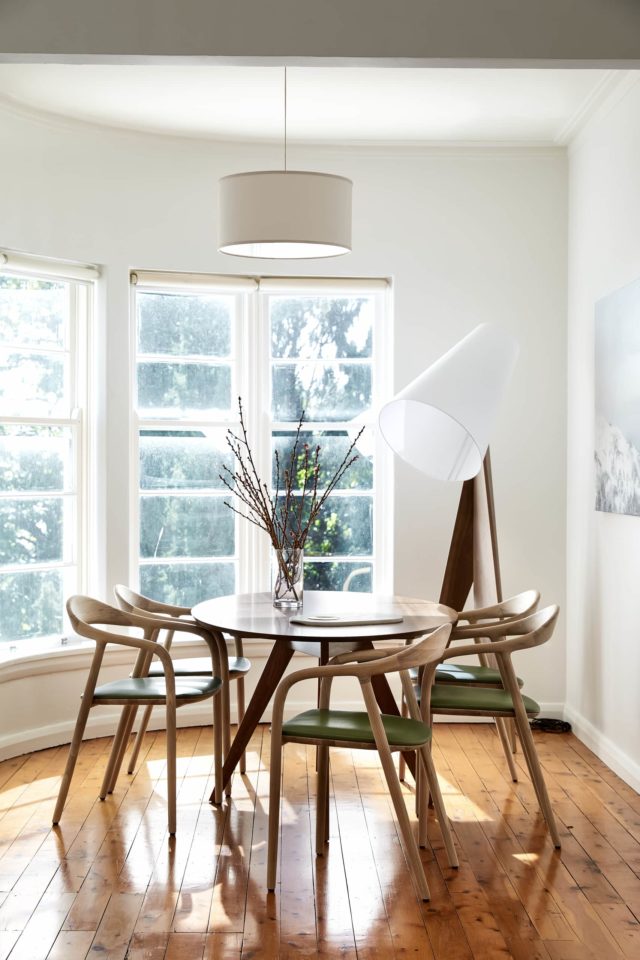 A client with a great eye for design which made the process run very smoothly. "She knew what she wanted and had her eye on a few key pieces but just wasn't sure how to make them all work together.
"We ended up using such a great mix of pieces including custom dining chairs from Spence and Lyda, mixed with a West Elm rug and lamps. The artwork was all selected by the client and was used as a guide for the decor selection by picking up the blush tones and working those in."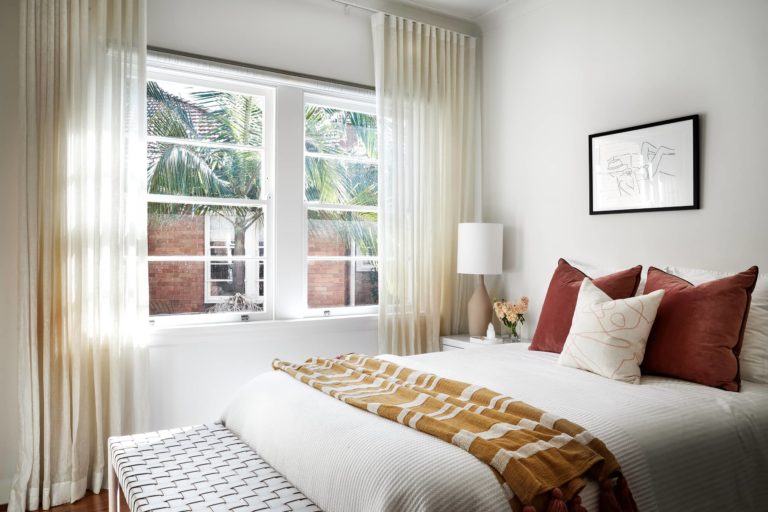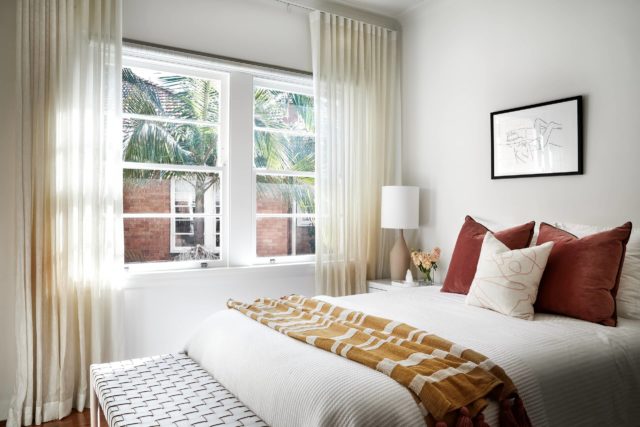 Being a one-bedroom apartment, Liz decided to keep the colour scheme consistent throughout, making it feel like one cohesive space.
"I loved having the opportunity to reach out to local and international artisans and incorporate their works into the space. The wall hanging was from LA-based artist Cindy Zell. I stumbled across her work on Instagram one night whilst mid-way through the project and knew it was the absolutely perfect piece. After a quick message to the client, the piece was on its way to us just a few hours later!"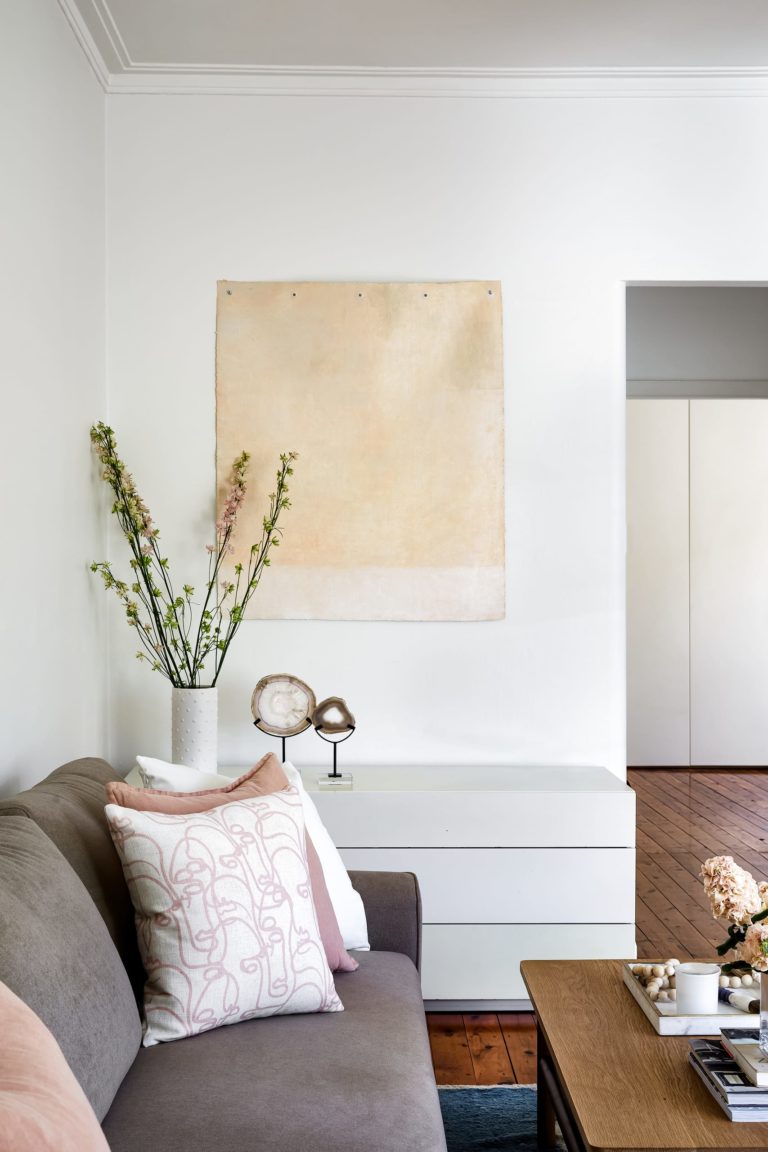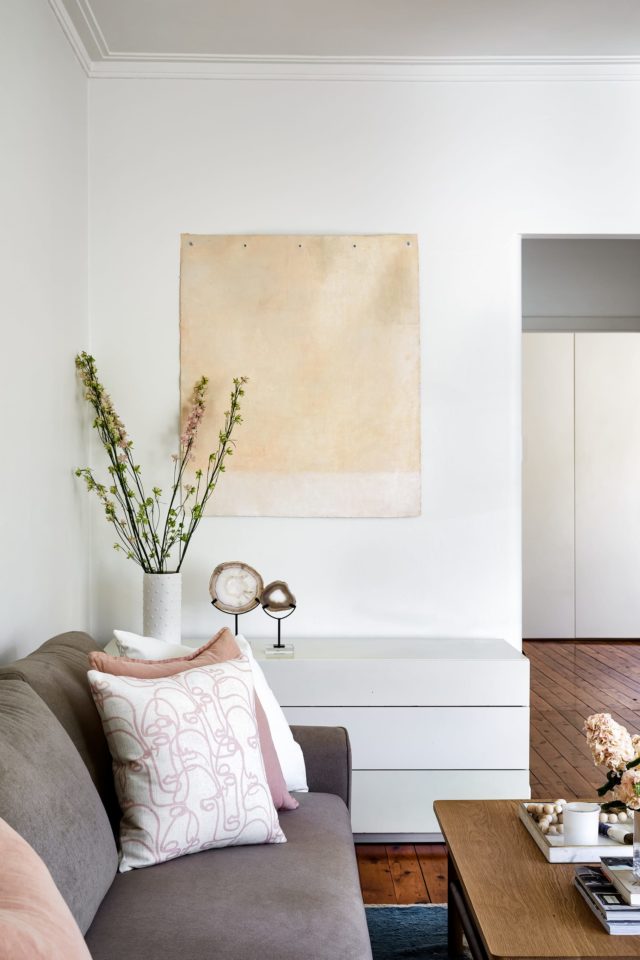 The sofa showcases cushions from local textile designer Grace Garrett whose work Liz loves using in her projects.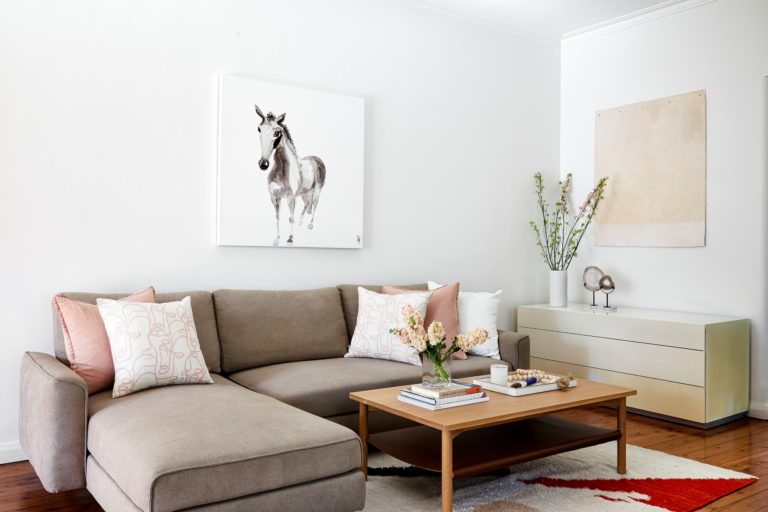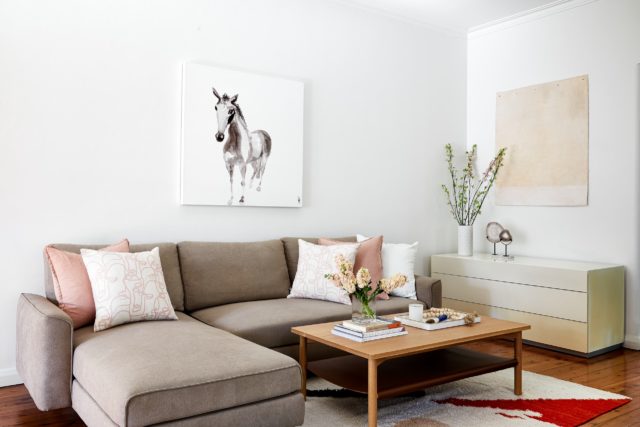 "This final result is a classic design with elements that can be switched out and updated if the clients choose to in years to come. I was so fortunate to work on this project and be able to create a beautiful and calm space that they can come home to after a busy day and feel instantly relaxed in."
And here's what it looked like before:
After photography: Ryan Linnegar.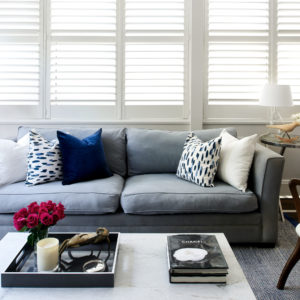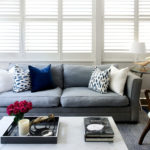 Couple reno to sell, then fall in love with home and stay
Liz Hayward , owner of Hayward & Co – Interior Decoration and Styling Studio, takes us on a tour of a recent project. The design brief for this Inner West residential…