Designed by architect David Boyle, 'Five Gardens House' was the overall winner of the recent New South Wales Architecture Awards' Residential Architecture – Houses (Alterations and Additions) category and, with its undulating Sydney waterside location and design that drinks in the beautiful landscape, it's easy to see why.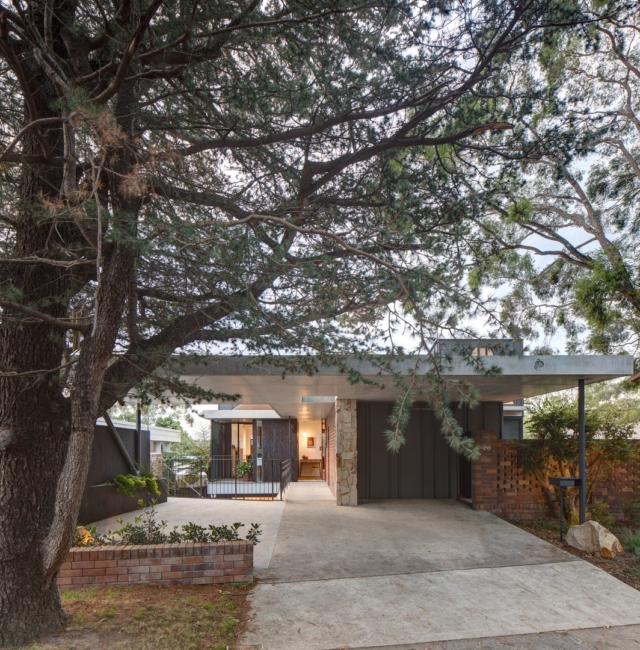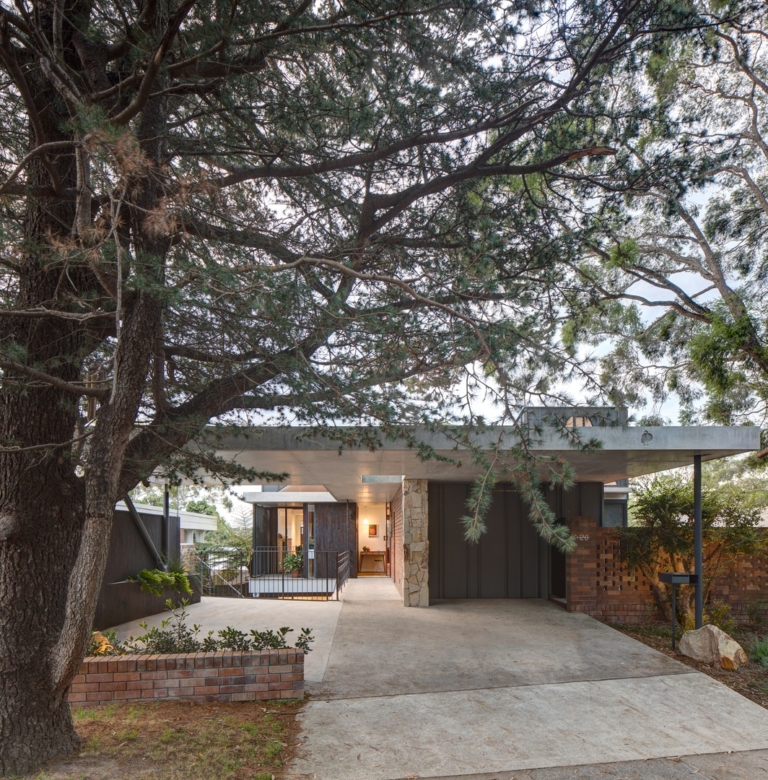 Something about this home really strikes us as different. Perhaps it's because, unlike a brand-new build, the project involved the modification and extension of an existing home – a process that often elicits interesting outcomes. Necessity is the mother of invention, right? And invent the architect did; Five Gardens House is a 1950's suburban modernist house transformed into a vast collection of spaces and whimsical garden platforms.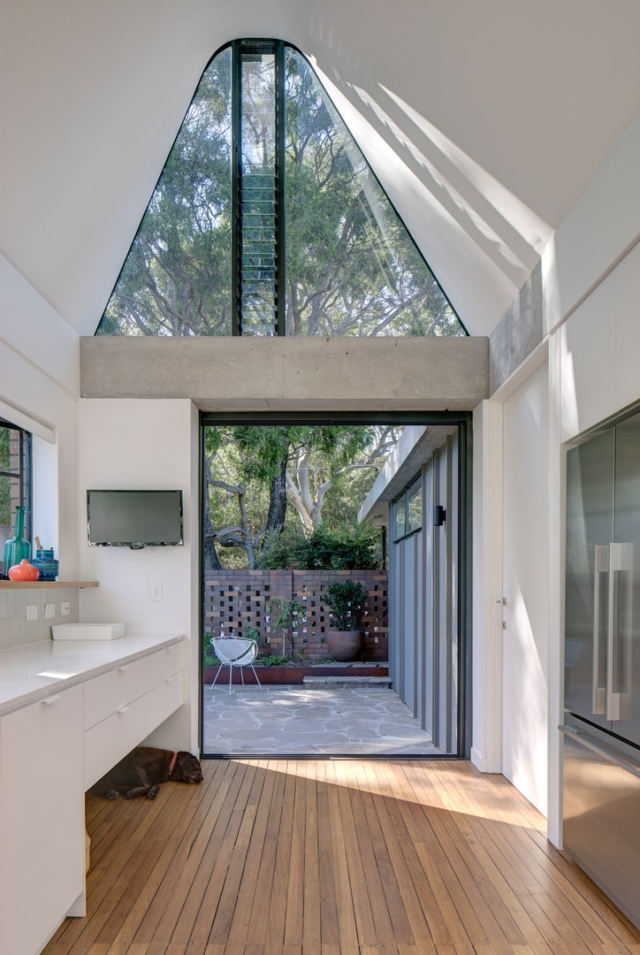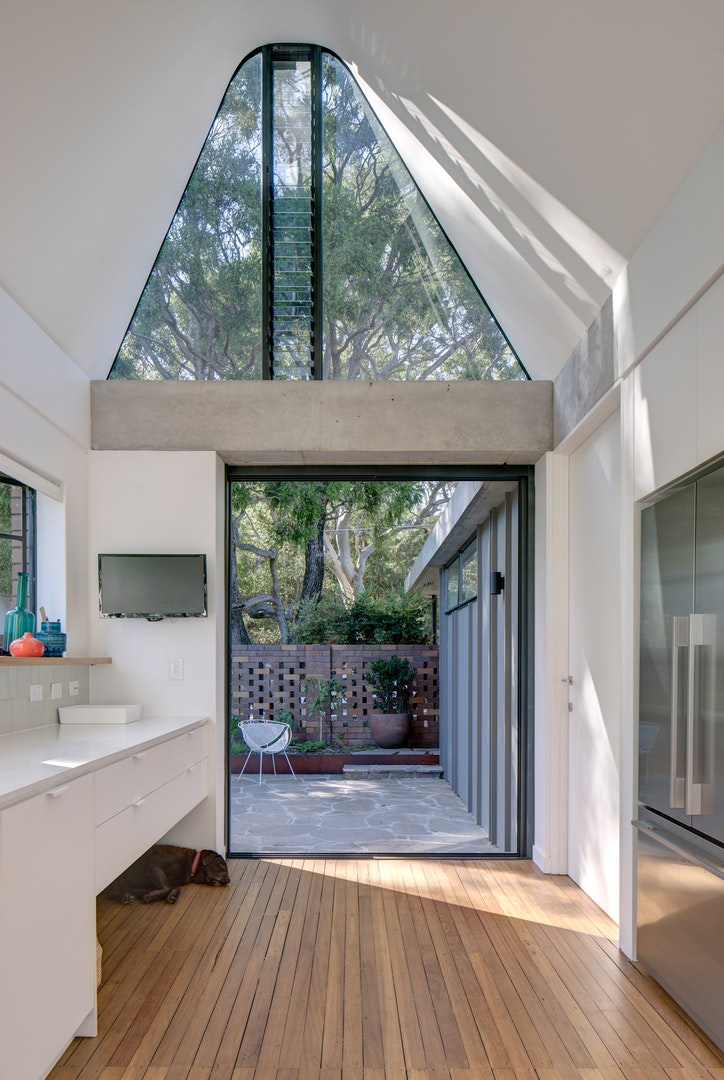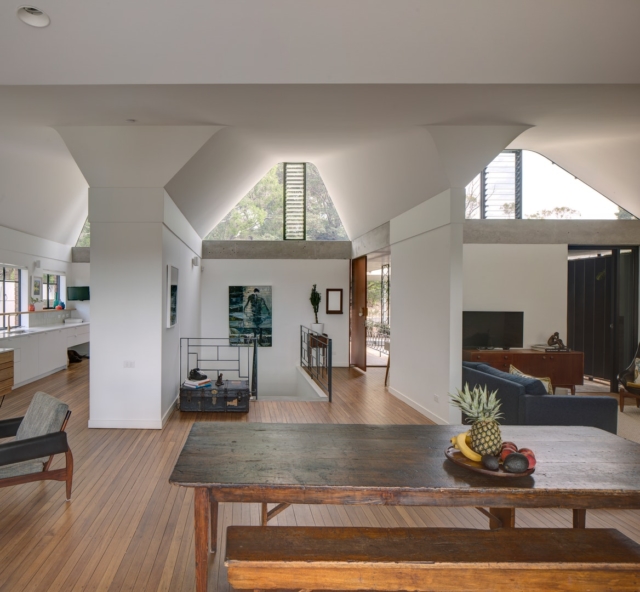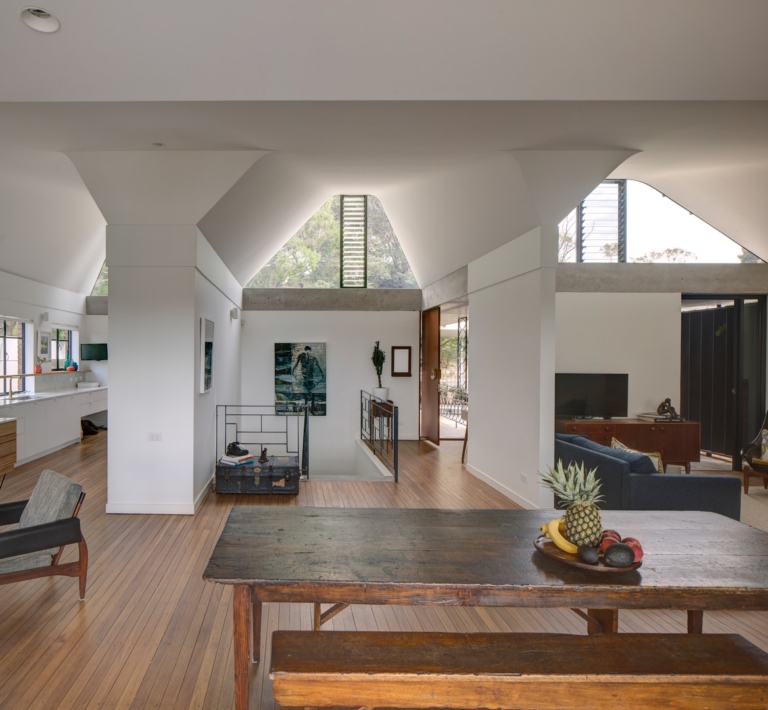 Perched atop a headland in Sydney's Middle Harbour, the house treats the landscape as the star – surrounding the home is a gorgeous mix of bushland, rock outcrops and water. Perhaps the highlight of the tri-level home, the home even reaches out into its environment and wraps around a eucalyptus tree in the back yard.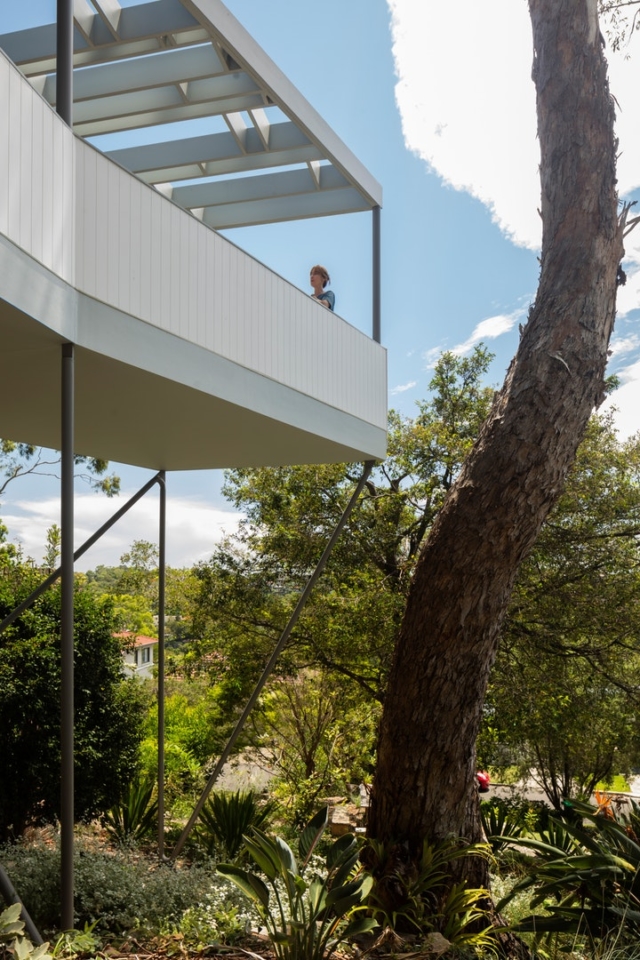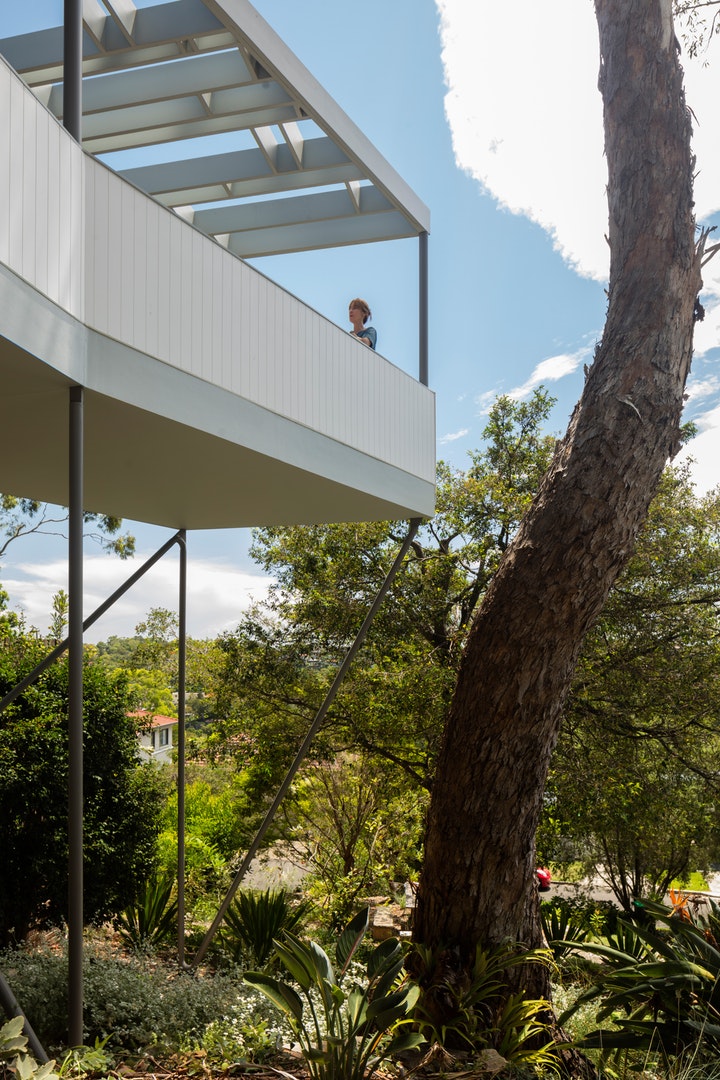 The project's name references the five gardens that surround the home – the new rooftop garden, the three existing gardens and the new aspect that takes in the fifth garden; a knoll. The home's new rooftop garden sits on an elevated perch that projects from the abode's original footprint and floats high above the site on delicate steel loops.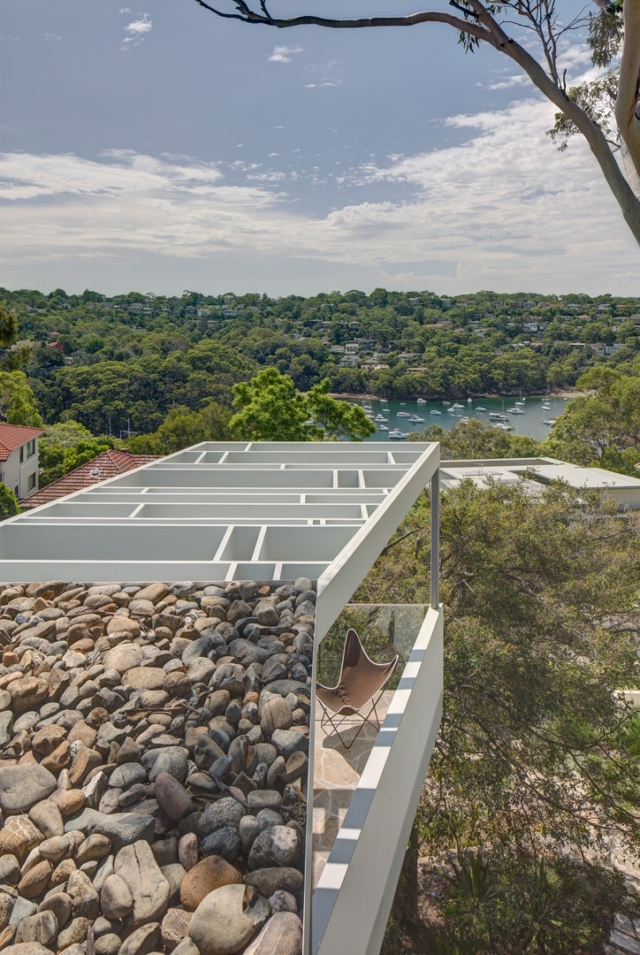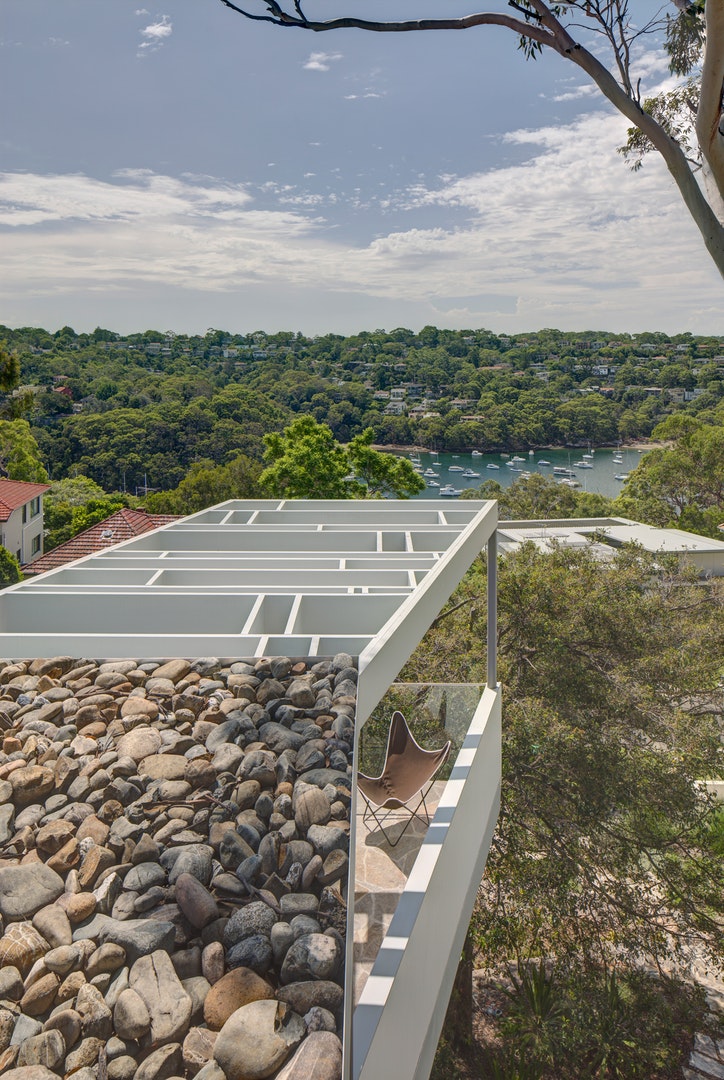 Internal and external stairs create a spiral circulation system connecting all of the levels and gardens while raw, robust materials complement the landscape. No doubt fabulous spaces to inhabit, the arched ceilings float above the living areas and capture the tree canopies of the adjacent reserve down to the harbour below.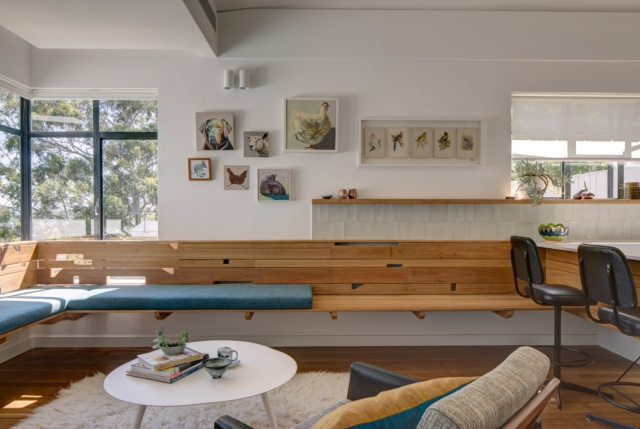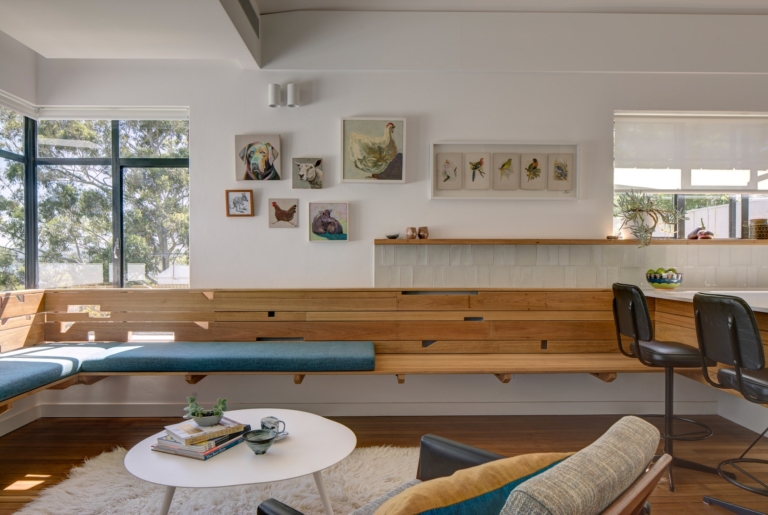 I suspect you'd quickly forget you were living in the city inside these rooms. The ultimate in Australian indoor/outdoor living, this one-off home truly brings the outside in.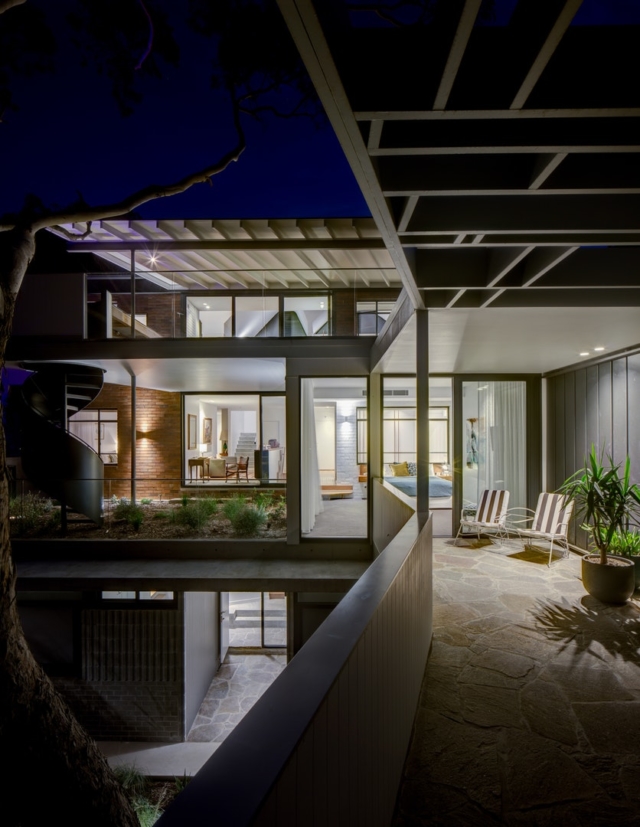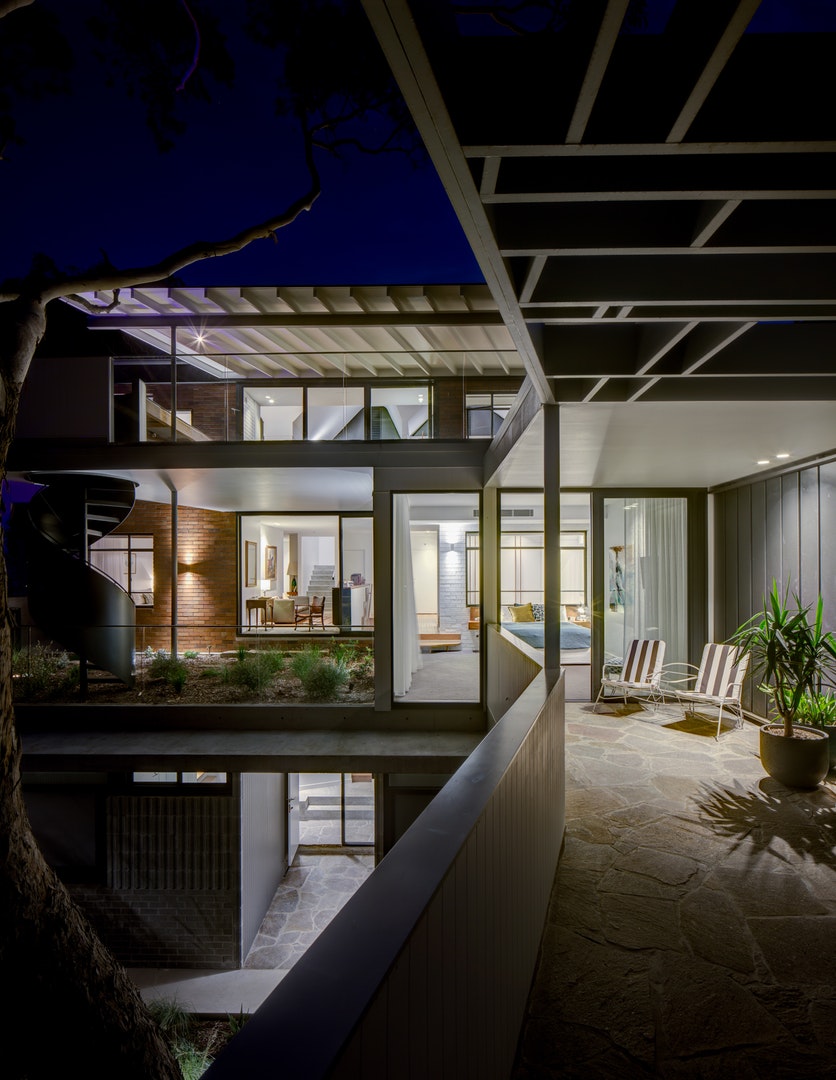 Photographer: Brett Boardman
For more on the 2019 New South Wales Architecture Awards | The 2019 Australian Interior Design Awards winners