With the industrial aesthetic still going strong, it makes sense that there remain plenty of concrete homewares and furniture options to purchase. To be honest, I thought the concrete trend would have had its day by now but it's lovely to see the material reworked lately in some fresh and surprising ways. Whether combined with metallics or wood, or produced in a rainbow of different colours, check out my top picks from what is proving to be an enduring material.
Nood Co Kevin Stool: Available in seven gorgeous shades (including several sorbet tones), these coloured concrete stools are propped up by hardwood legs making them light but sturdy too. $360.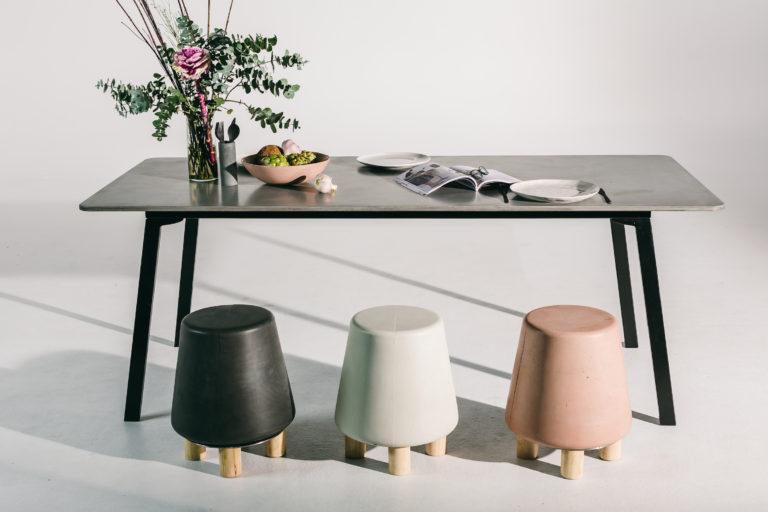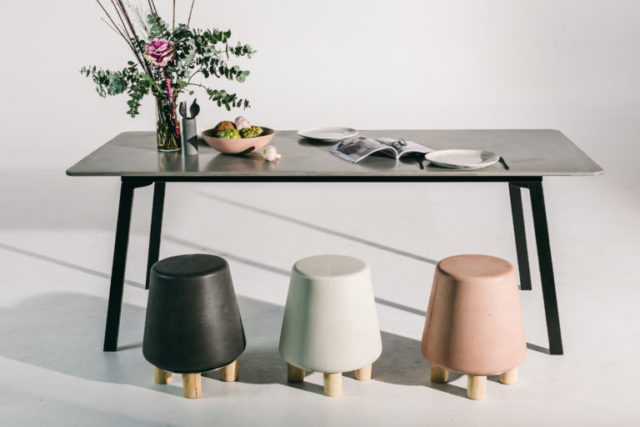 On The Side Lotus Pot (tall): This brand do fabulous things with concrete and this beauty is no exception. $275.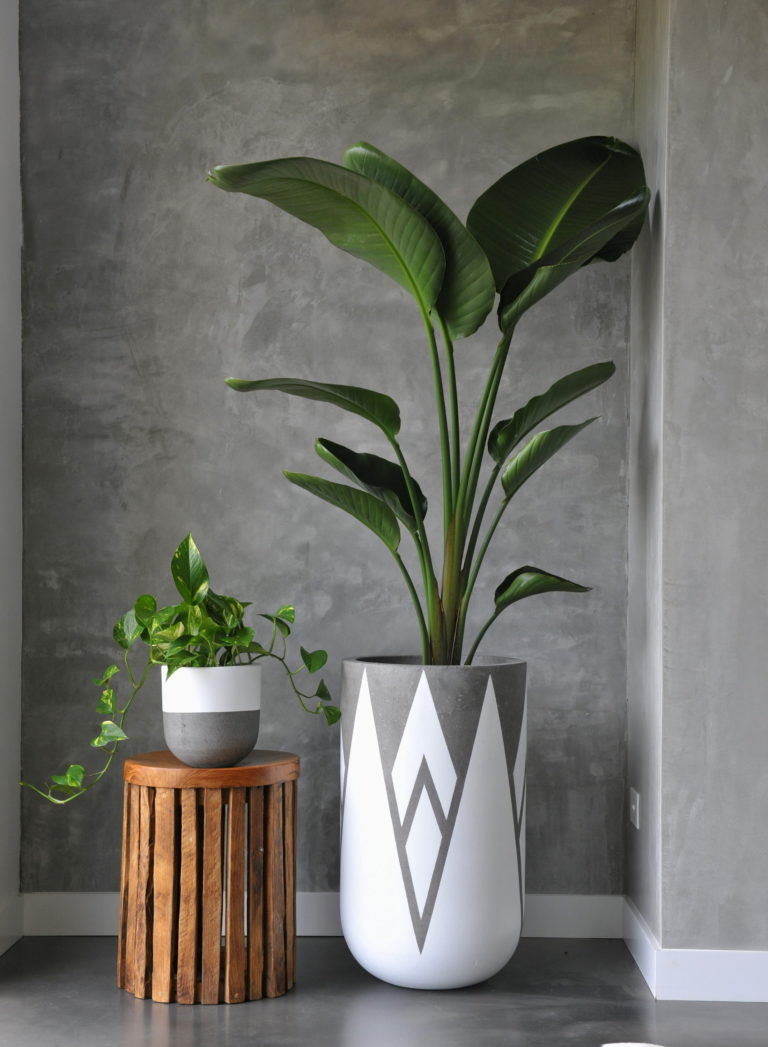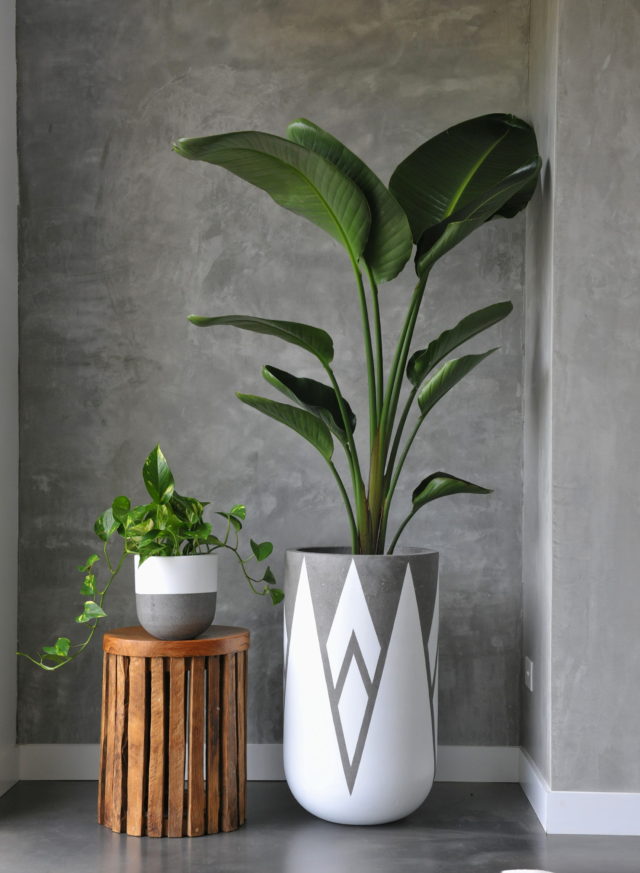 SLAB Big Diamond pendant in dark concrete: Gilded with a choice of copper, gold or silver inside, this geometric pendant light is cast in very dark grey concrete. Swoon! $550.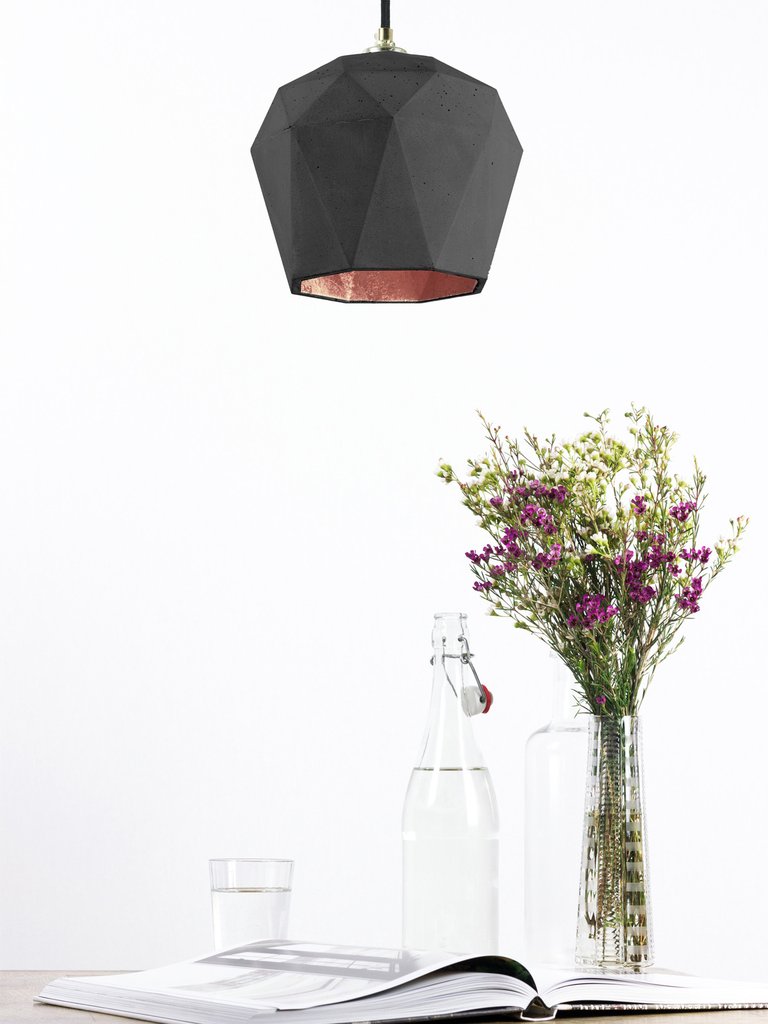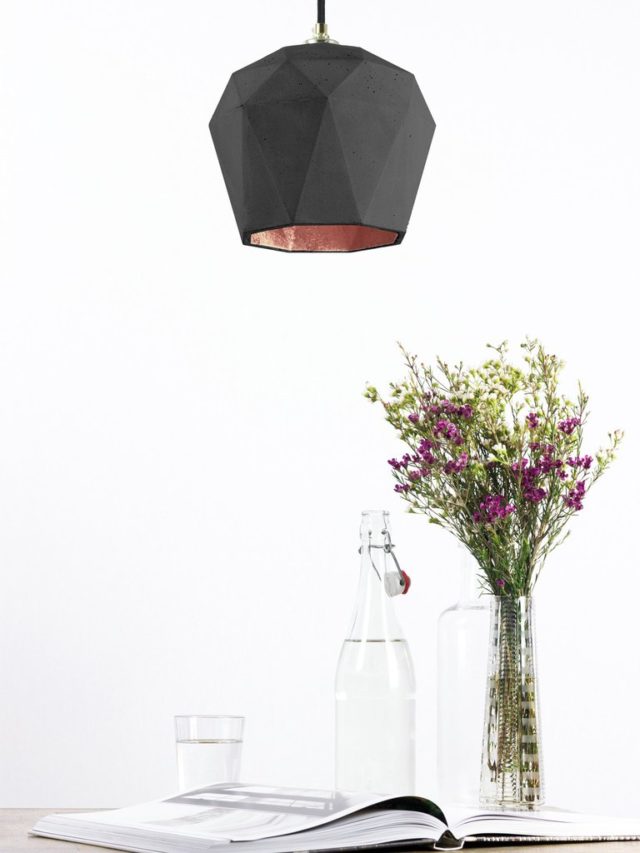 Zanui Rowan 2-dreawer concrete bedside table: Combining teak wood with concrete, this bedside would work in myriad settings. $479.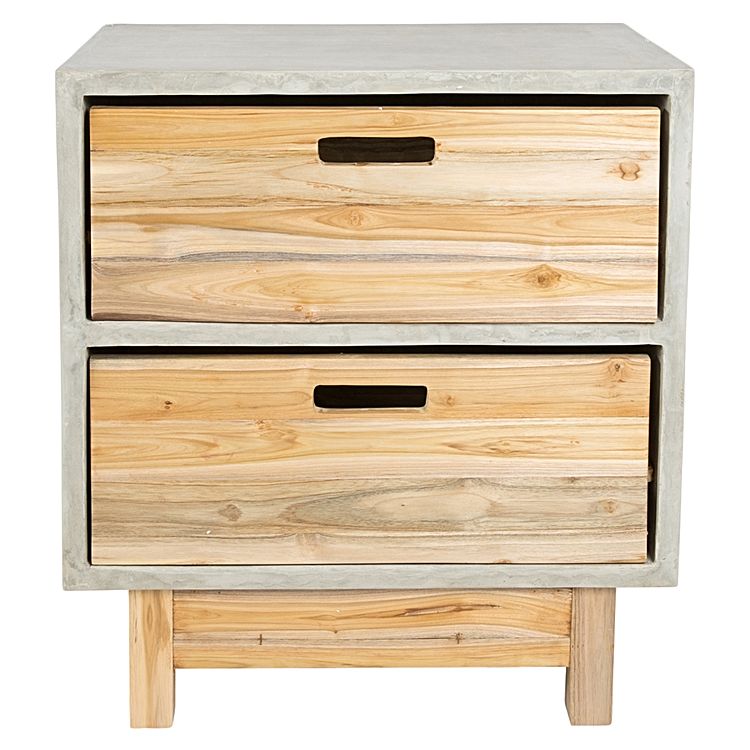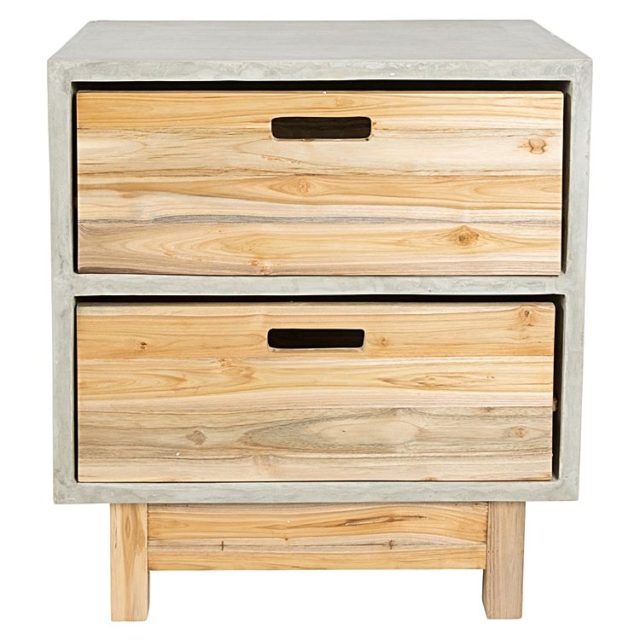 Anouk Gania glass cloche with concrete base: This simple design provides the perfect candle storage keeping it dust free and trapping its scent. $48.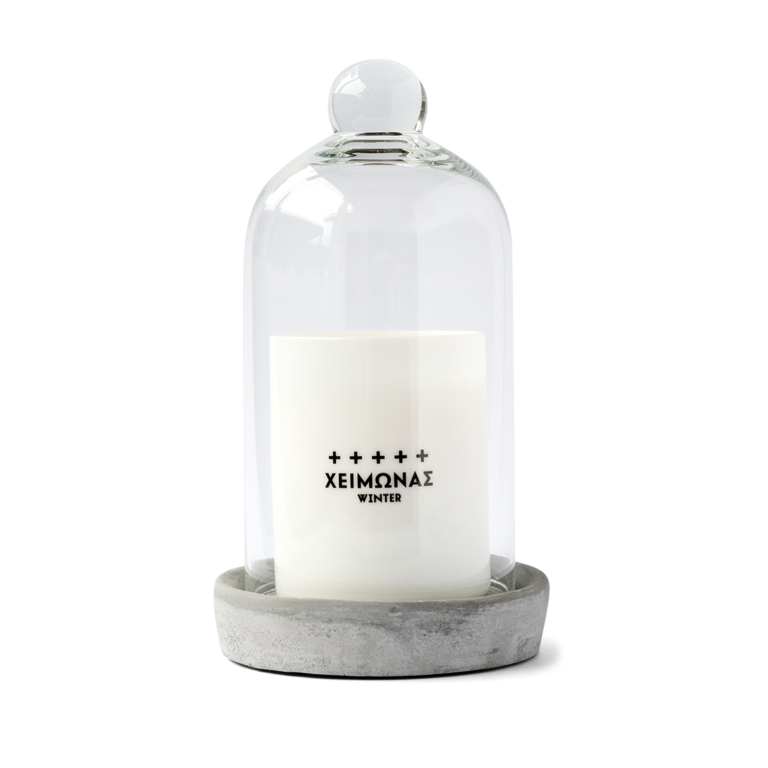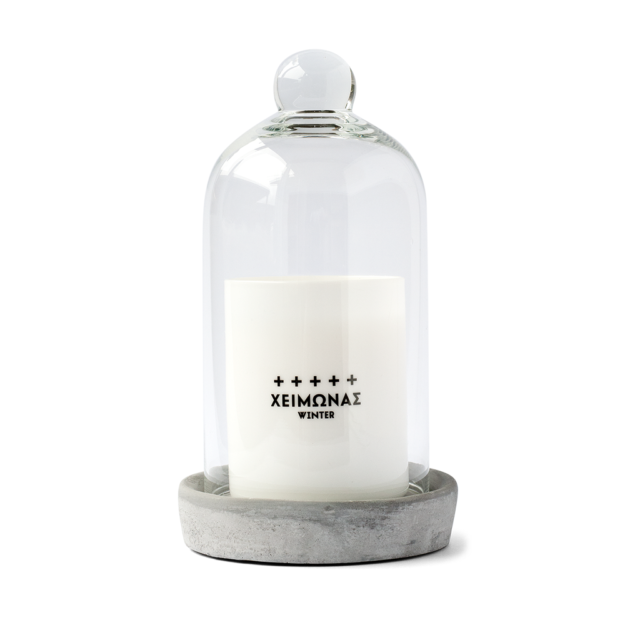 Areaware concrete desk set: It's the smooth lines that reeled me in with this timeless set. $79.95.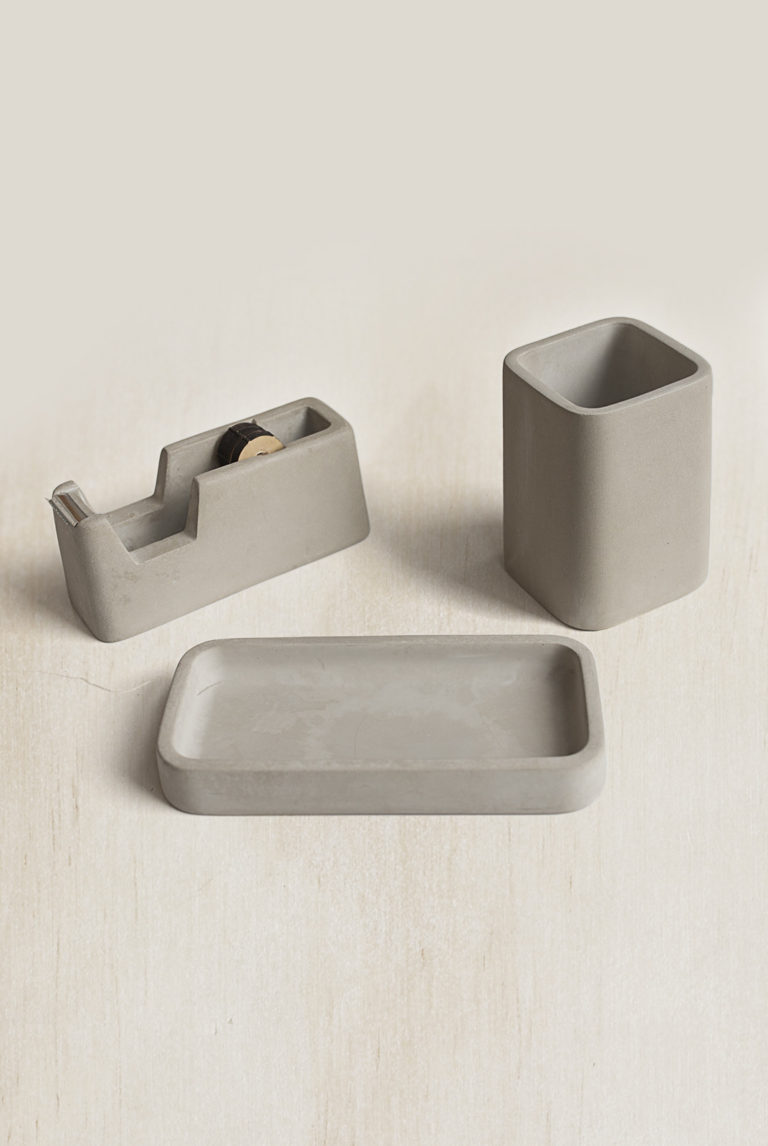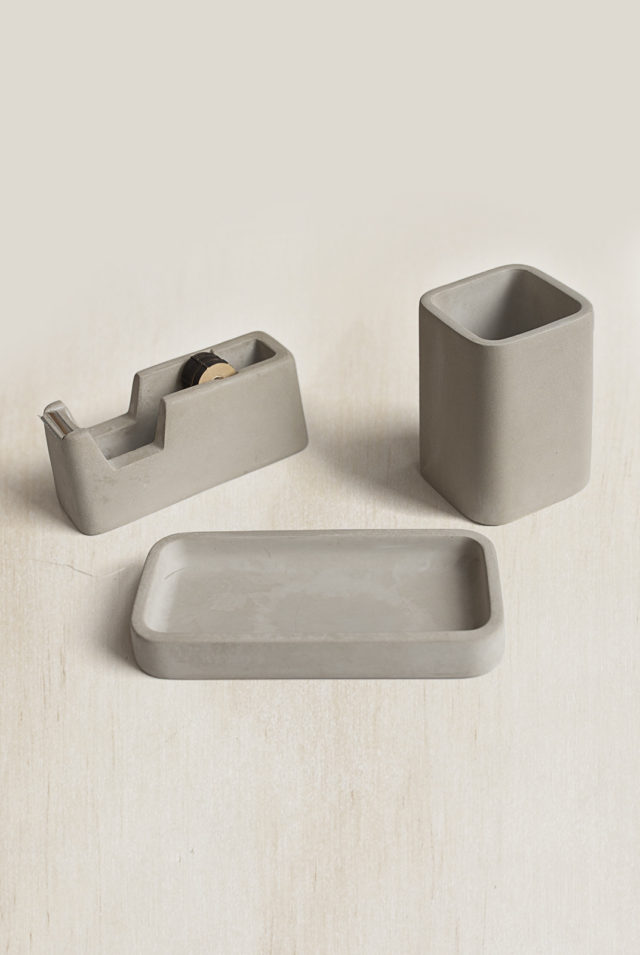 Twigs concrete dining table: I'm a fan of this piece for its tree inspired legs and dark grey concrete top – it's a superb combination. $1,795.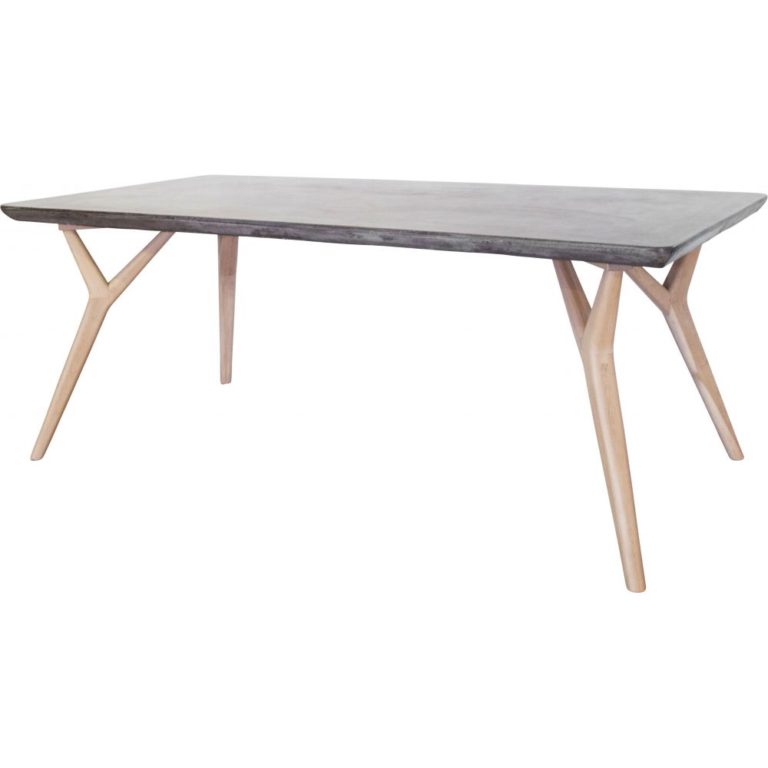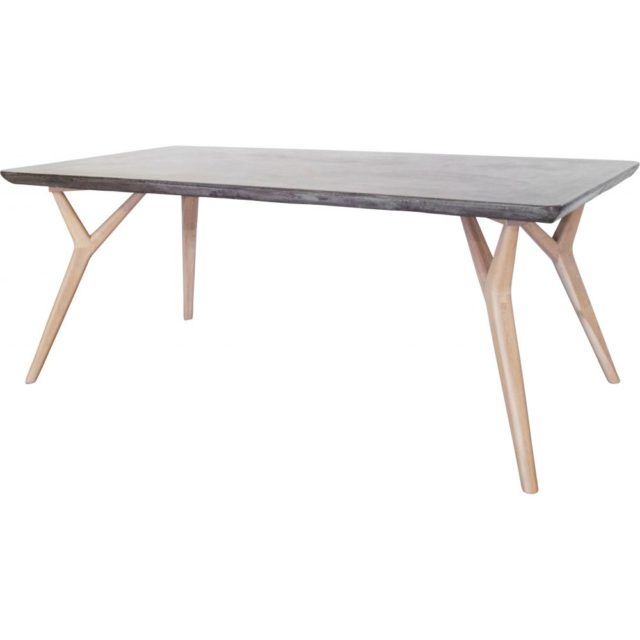 Studio Five03 metallic concrete hex planters: I love the contrast between the concrete and high-shine metallic on these planters. $30 each.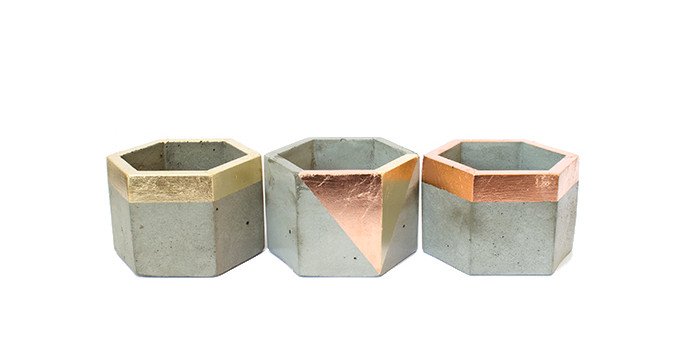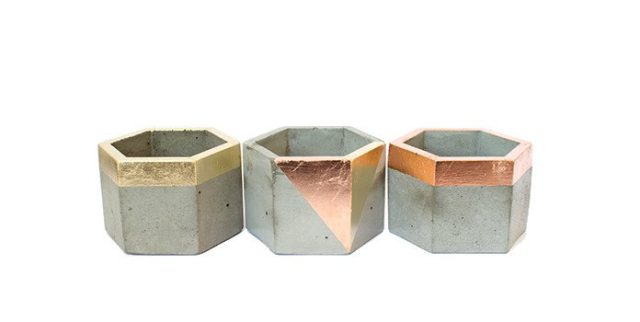 Zakkia Ink trivet in grey: Handmade and mixed for a marble effect, this concrete piece is the perfect way to dress a table — just pop a vase or candle on top. $35.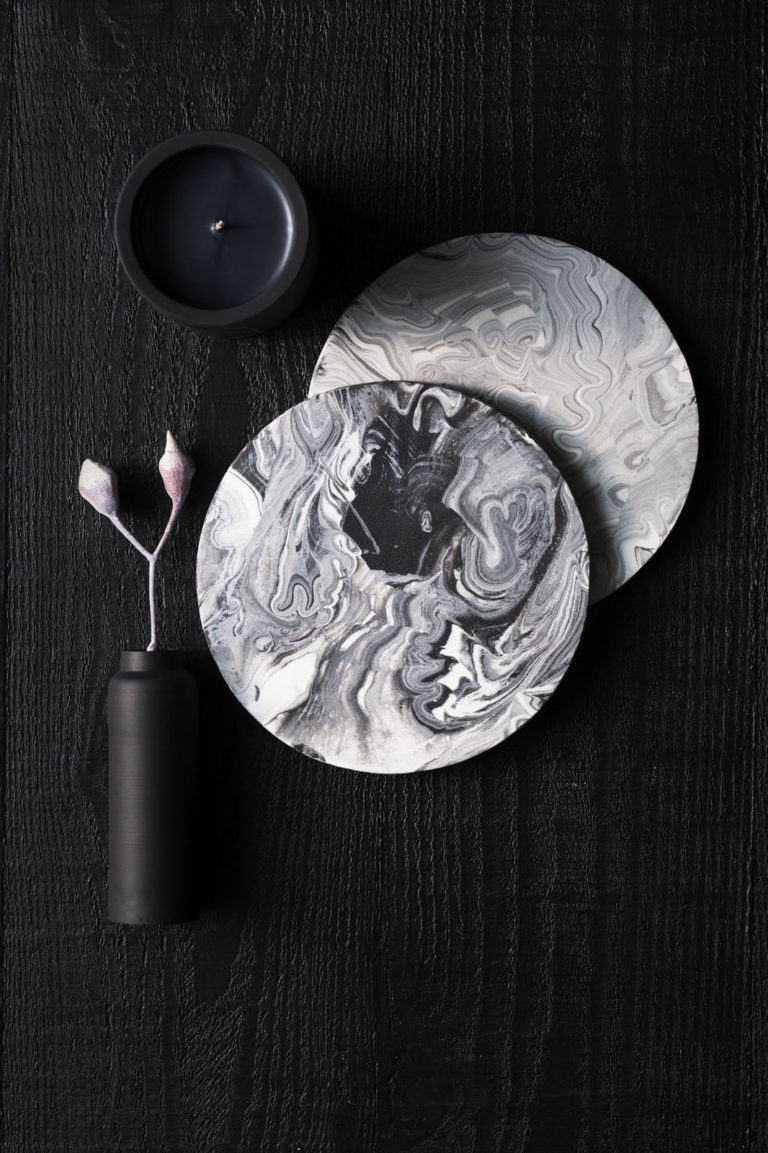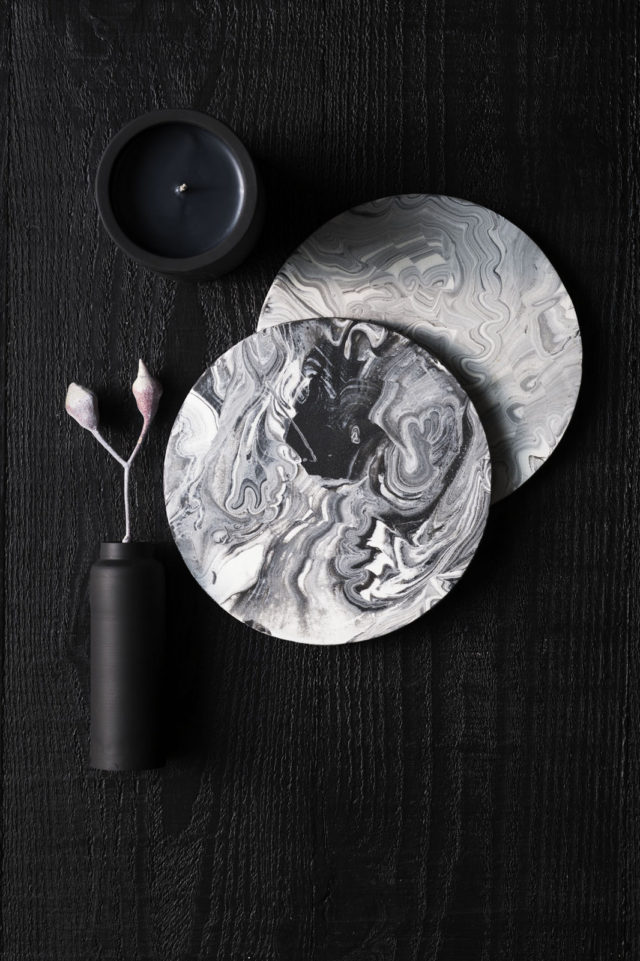 JWDA concrete lamp dark grey & steel: Designed in Stockholm, this minimalist black concrete and steel lamp was inspired by traditional oil lamps. $400.