The Wood Room produce handcrafted, custom timber furniture in minimalist shapes and natural finishes that feature inside popular Sydney hospitality spots such as all of the Boathouse venues (Balmoral, Palm Beach and Shelly Beach) and the revamped Newport Arms too. Their seaside, Scandinavian aesthetic is a perfect fit for those venues and it's proving a popular with the public too.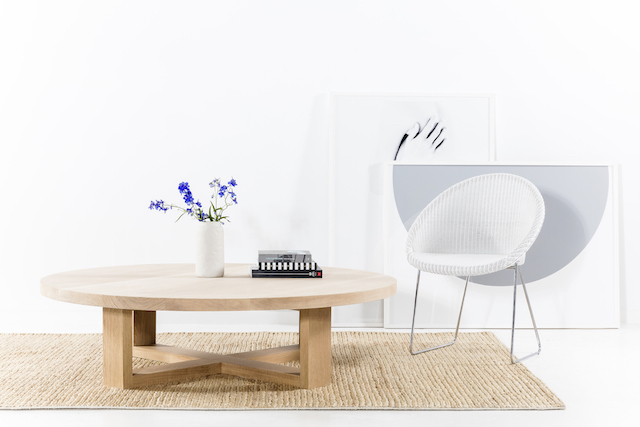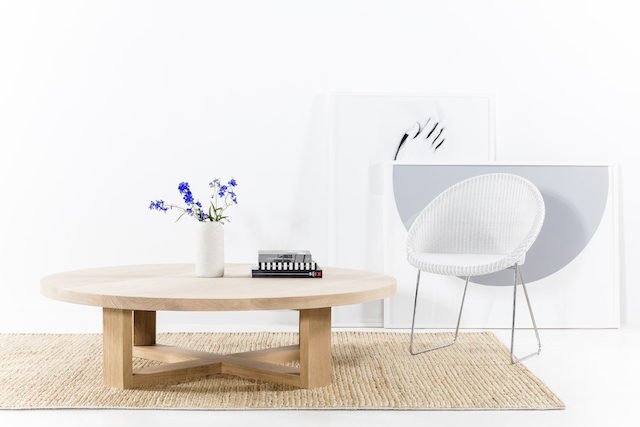 But while the brand's clean-lined aesthetic has wide appeal, it's their 'untreated' timber finish that has tongues wagging. "There is something very beautiful about raw timber – each variety has its own unique colour tone," says The Wood Room co-owner Simon Plowman who explains that as soon as you 'finish' timber with oil, wax, varnish or lacquer for protection, it automatically changes the colour of the wood. "The colour can go from a blonde pale tone to dark orange in an instant so we decided to work out how we could protect the timber whilst still maintaining its colour."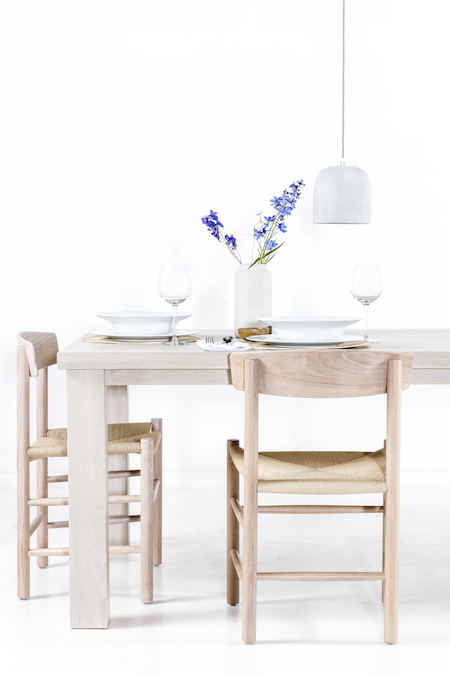 After many months of experimentation and testing different formulas, Simon and co-owner Kate Nicholson, came up with a solution that is proving a hit with consumers. "We've now perfected the formula and have a finish that still protects the timber, without changing the natural colour of the wood. This finish is by far our most popular with our clients," he says.
The Wood Room, aside from producing Australian-made furniture, uses a range of Australian timbers – Blackbutt, Tallowwood, Spotted Gum, Victoria Ash and Tasmanian Oak – as well as white and red American Oak, sourced directly from the US.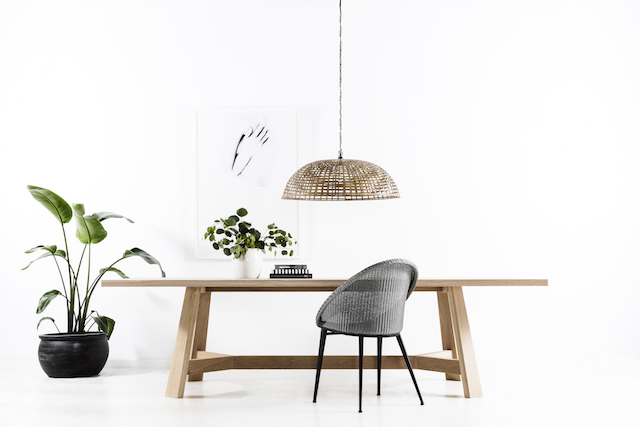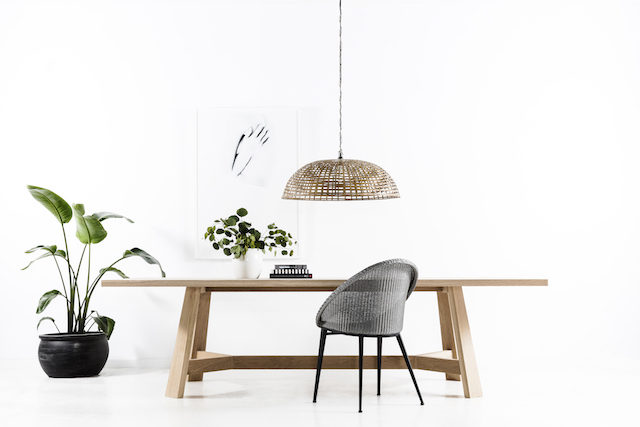 "We are continually inspired by simplicity and minimalism in design. We love embracing the natural beauty of timber and using the fewest and barest essentials to maximum effect. The clean and simple shapes, in which timber can be constructed into, form our furniture. The 'less is more theory' has always applied in our designs. However, at the end of the day, we simply design furniture that we love, in the hope that others will love it too," says Simon.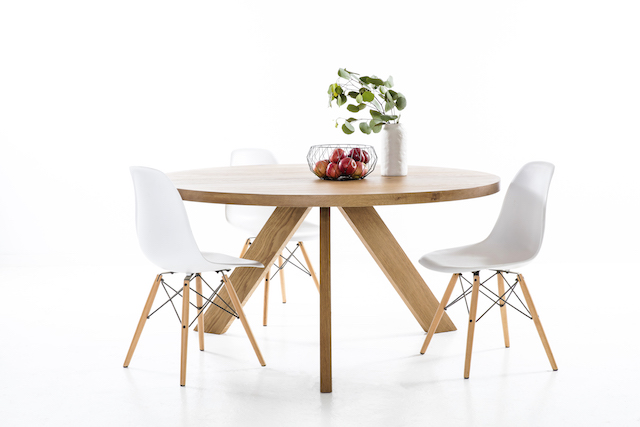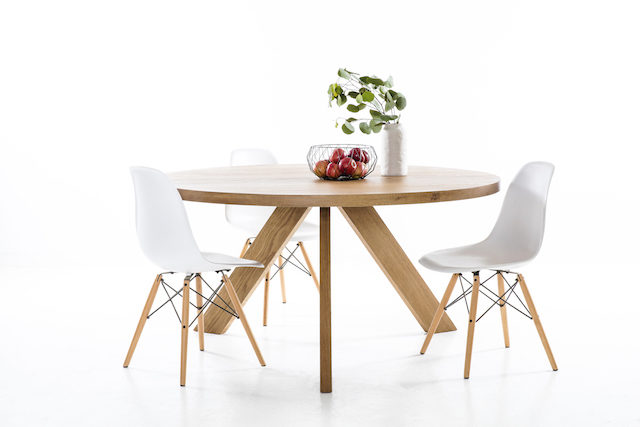 And with Australian hardwood, hand crafted coffee tables starting from $1,200, their pieces should have a broad reach too. "One of our aims when starting up The Wood Room was to ensure our furniture was affordably priced. It was important to us that our furniture was not out of reach for people. Being affordable also means that hopefully more people can purchase their own piece of custom made furniture," says Simon who explains the variety of available timbers helps keep costs down. "There is a timber variety to suit every budget," says Simon.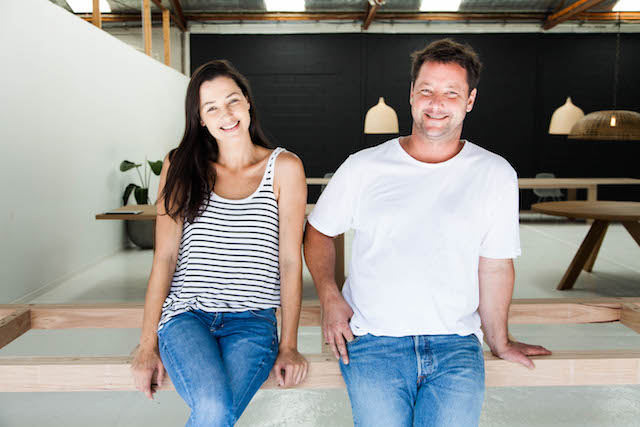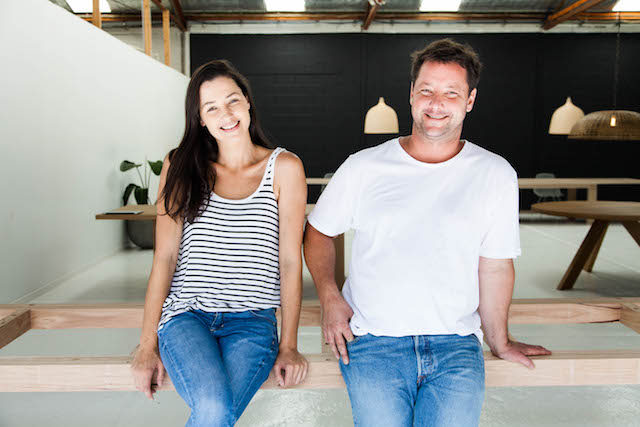 The Wood Room co-owners Kate Nicholson & Simon Plowman
See here for more.