When you find a dream property to purchase within your budget it can be happy days indeed. Once that offer is accepted though, you may not be aware of additional expenses when buying a house. The upfront costs can vary depending on where you live in Australia and the conditions of your loan and size of your deposit. But here are the eight additional expenses you may not have considered.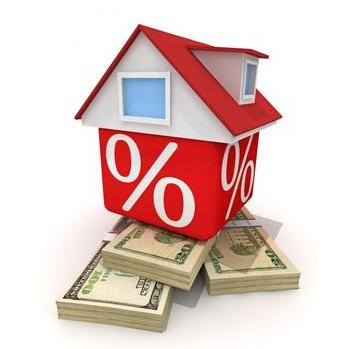 Additional Expenses When Buying a House
Building and Termite Inspection
The moment your offer is accepted for a property, a building and termite inspection is often conducted before the sale becomes unconditional.
If you intend to buy a property at auction, these inspections may need to be done before you intend to bid as an auction sale does not allow for a change of mind due to results of a building and termite inspection.
There are building inspectors who can offer both a building and termite inspection in one, but for peace of mind, a separate termite inspection can offer a more thorough inspection. Generally, a termite inspector will have more expertise and specialised equipment to detect termites than a standalone building inspection.
Termite damage can cost thousands to rectify, so paying for this separate inspection will not only give you peace of mind, it could save you losing your hard earned dollars to fix unforeseen termite damage.
Plumbing and Electrical Inspection
Its common knowledge for a building and termite inspection to be completed before a sale becomes unconditional. But it's becoming more common to get a separate plumbing and electrical inspection too.
It's wrongly assumed a building inspection will check all the electrical and plumbing work of a property. Yet, plumbing and electrical are licensed trades. These areas of a home can be costly to rectify if there are any hidden problems. It's a good idea to get a plumber out and put a camera down the drains to check for obtruding tree roots or damaged sewer pipes which could cause problems to you later down the track. Checking for a safety switch and unlicensed electrical work can also offer peace of mind for safety too.
Lenders Mortgage Insurance
The cost of lender's mortgage insurance (LMI) will vary depending on the size of your deposit and the amount you have paid for your property. LMI is added to your loan if you don't have 20% deposit or more for your property.
Loan Application Fees and Bank Charges
Fees for loan applications and setting up bank accounts can also come as a surprise when setting up the mortgage for your new property. Speak with your financial consultant or bank provider to understand these fees.
Conveyancing Fees
A solicitor or conveyancer is needed to manage your contract and the fees can vary for this service. A conveyancer focuses on property law and helps facilitate the contract from start to end. They can also do additional checks on the property to ensure all renovations, new builds and add ons to the property have been lodged to council or have been approved for installation.
Stamp Duty
Stamp duty can range from state to state and it can be another additional expense when buying a house. It may not be applicable to your purchase and the way to check this is to look at what concessions are available in your state for stamp duty. There are online calculators that can estimate the stamp duty you will pay for your property to give you an idea on the costs.
Home and Contents Insurance
Insurance is important to protect your new asset from any risks. Ensure you get the right insurance for the intent needs of the property. For example if you intend to rent the property, landlord insurance may be needed. Often it is a condition of the loan to have insurances set up and the financial institution to be listed as a financial interest on the certificate of currency.
DISCLAIMER : Any information in this article is provided for general information purposes only. No legal, financial and taxation advice is given and the reader accepts information in this article may not be applicable to their circumstances. Independent professional advice from an advisor in legal, financial services and taxation are to be conducted by the reader for their own personal circumstances. We do not hold an Australian Financial Services Licence as defined by section 9 of the Corporations Act 2001 (Cth) and we are not authorised to provide financial services to the reader and we have not provided financial services to the reader.
What can you do when you buy a house and realise you hate it?