Imagine a shiny new fridge with a sparkling water dispenser in the door! It exists! Thanks to a new partnership between Samsung and SodaStream. Love it!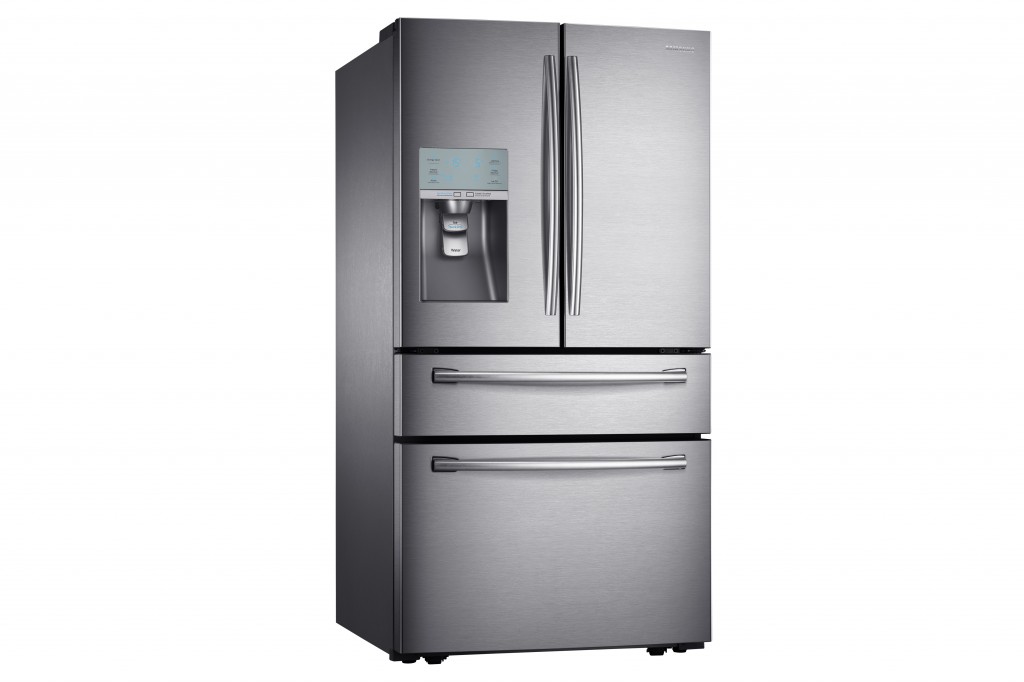 The new French door refrigerator features an in-built sparkling water dispenser, the first of its kind available through retail outlets in Australia. The 890L 4-door model (SRF890SWLS) is ideal for entertaining with its large capacity, wide shelves and a convenient integrated gas system, powered by SodaStream, that delivers cold, filtered sparkling and still water straight from the refrigerator door.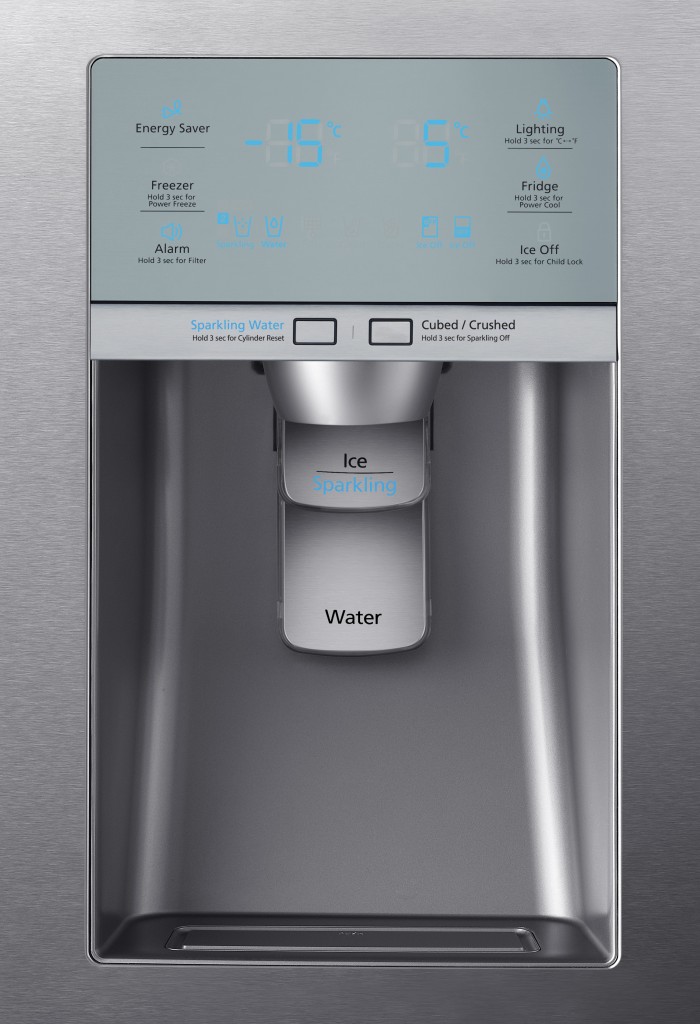 Getting a glass of crisp, sparkling, chilled water in your own home, is now as easy as pushing a button. You can even decide how fizzy you want it, with 3 levels of carbonation. The sparkling water dispenser uses a SodaStream cylinder, sold separately, that rests in a small, concealed area inside the door, making it easy to change when empty.
Philip Newton, Vice President – Consumer Electronics for Samsung, says: "Our latest 4-door refrigerator comes with a water dispenser that conveniently dispenses not only still but sparkling water too so people can enjoy refreshing carbonated water any time, or be creative and purchase SodaStream syrups, juices or fruit to make colourful, delicious drinks that the whole family can enjoy."
Laura Wilson, Marketing Director at SodaStream, said: "SodaStream's partnership with Samsung marks an important move towards a new, bottle-free future of soda consumption. Whilst many Aussies have fond memories of SodaStream, the new Samsung fridge with inbuilt SodaStream technology is set to bring an altogether new experience to households across the country. We're extremely excited to see this product launched into the Australian market."
Featuring Samsung's Twin Cooling System, the new Samsung Sparkling Refrigerator has 2 separate evaporators and precise electronic control. This feature allows each compartment to stay at an ideal temperature and humidity level, helping to prevent odours from mixing while keeping food fresh for a long time.
The middle counter-height drawer creates 4 flexible compartments with Samsung's Smart Divider and is easily accessible for kids, making it a convenient place to store items such as fruit drinks and snacks. The flexi middle drawer's temperature can be changed between 4 pre-set temperature settings.
Key features
·         Large 890L capacity
·         Built-in ice maker (cubed/crushed). Makes up to 4.5KG ice per day and stores 1.9kg
·         Twin Cooling Technology keeping foods fresh for a long time
·         Space Max Technology allowing for bigger capacity with similar exterior dimensions compared to Samsung fridges without Smart Max Technology
·         10 year parts warranty on the digital inverter compressor
·         2.5 star energy efficiency rating
·         Digital temperature control
·         Tempered Glass Shelves
·         LED Lighting
·         Child lock
Available from select Harvey Norman stores from 1 September 2013 with an RRP of $4,999.00. More information.