I'm a big fan of Din Tai Fung, they are actually one of the few places that do real vegetarian dumpling soup (all you vegetarians out there will be nodding your heads in agreement. Seriously, why does Asian food always have to have a secret meat in it!?). But I digress; this post is not about Din Tai Fung's food but rather about the interior of their latest Sydney restaurant.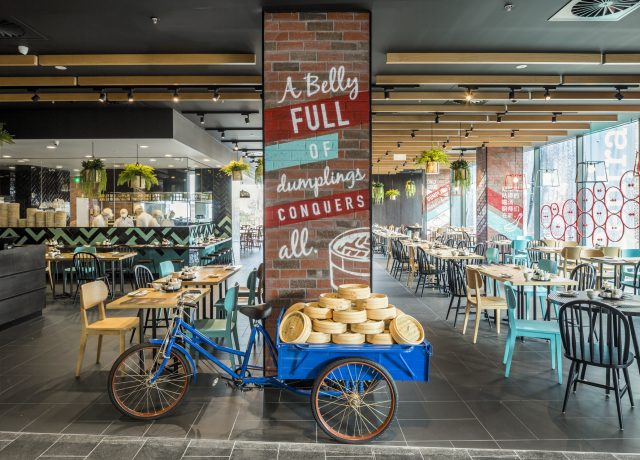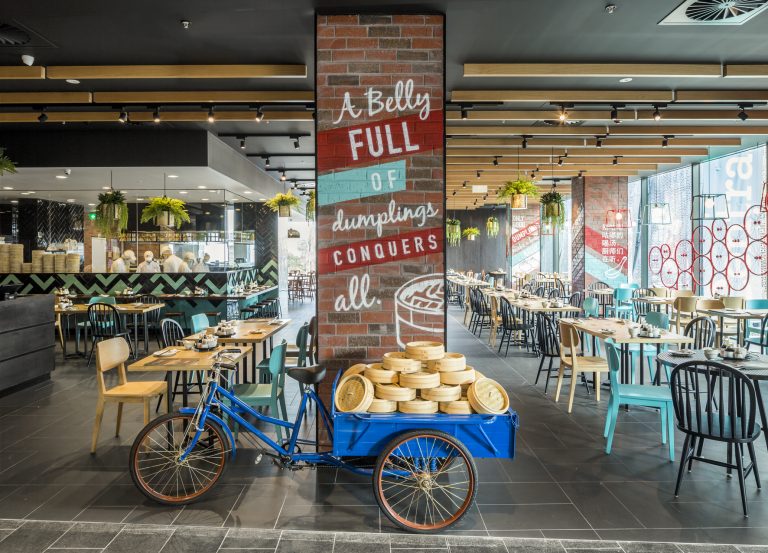 Designed by the award-winning Design Clarity, the latest Central Park location draws inspiration from the restaurant's origins of Taipei. Drawing on the simple street markets that are famous throughout Asia, the space features a theatrical display kitchen in the form of vendors' carts, which showcases the scientific precision and culinary skills that create the edible artwork of each dumpling.
The dining space has a back lane feel, reminiscent of the tourist experience you get when you discover an unexpected food haven beyond the main strip of a foreign city. The restaurant is further brought to life through the hanging planters at the entrance (a nod to Patrick Blanc's vertical gardens at One Central Park) graffiti-esque twisted Chinese proverbs that wrap exposed brick columns and the sporadic placement of reclaimed objects.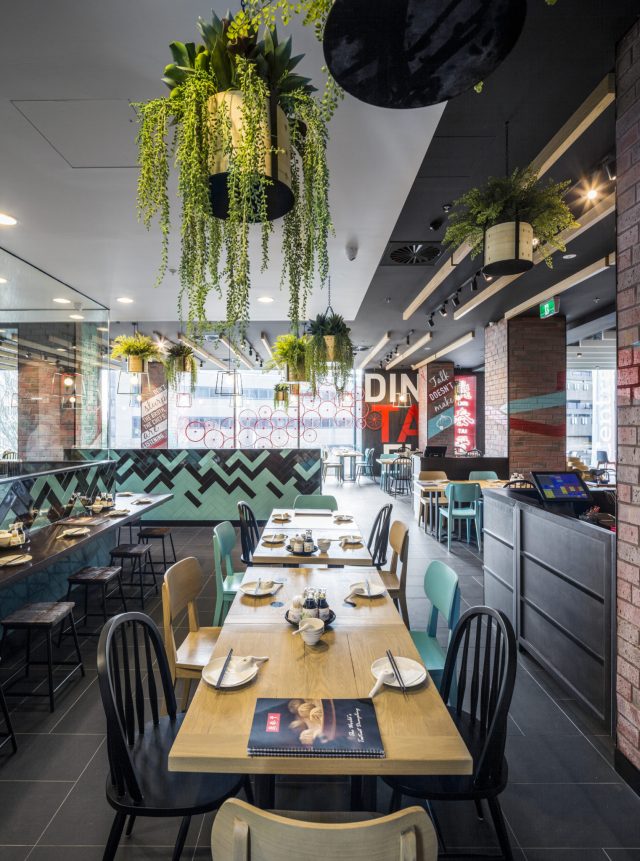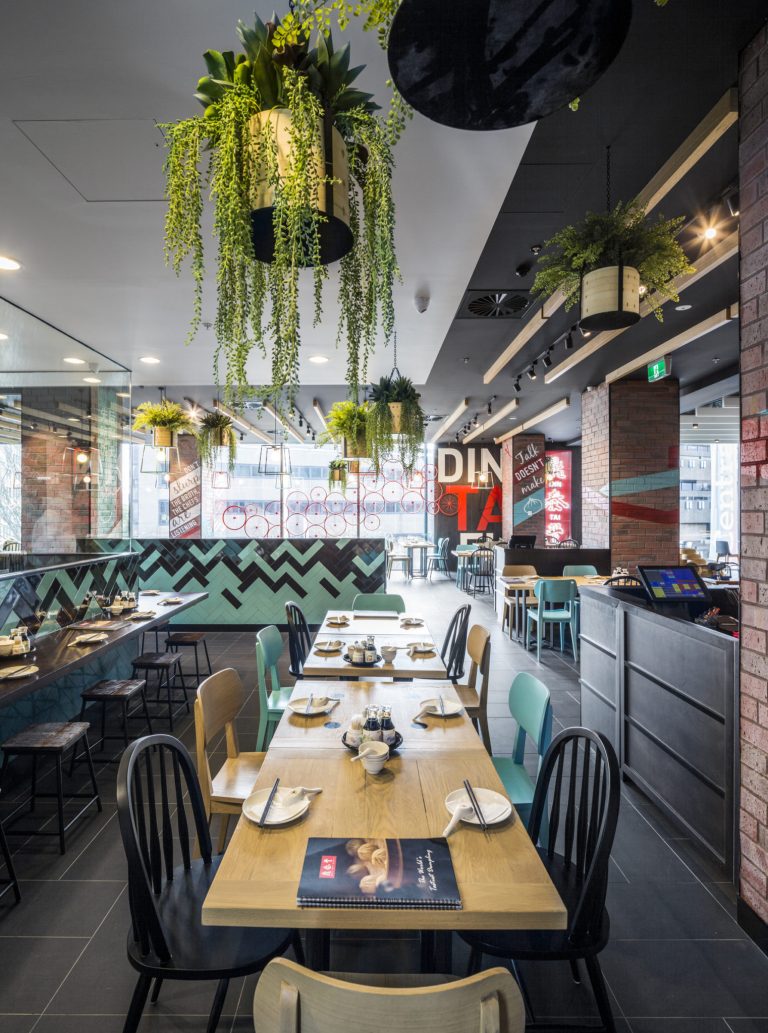 Chippendale's Central Park is in the centre of Sydney's student district, having five universities within walking distance. As a result, the design works to target a younger demographic, something that was a pivotal design choice early on. "Through interior design we are able to make Din Tai Fung's world class food accessible and tempting to a new, younger demographic," says Kristina Hetherington, managing director of Design Clarity."Keeping in mind the younger generation is led by social media, the space has been designed to be highly Instagram-able with supergraphic branding and an authentic hawker street bike cart which local and international Din Tai Fung fans alike can share via their social channels."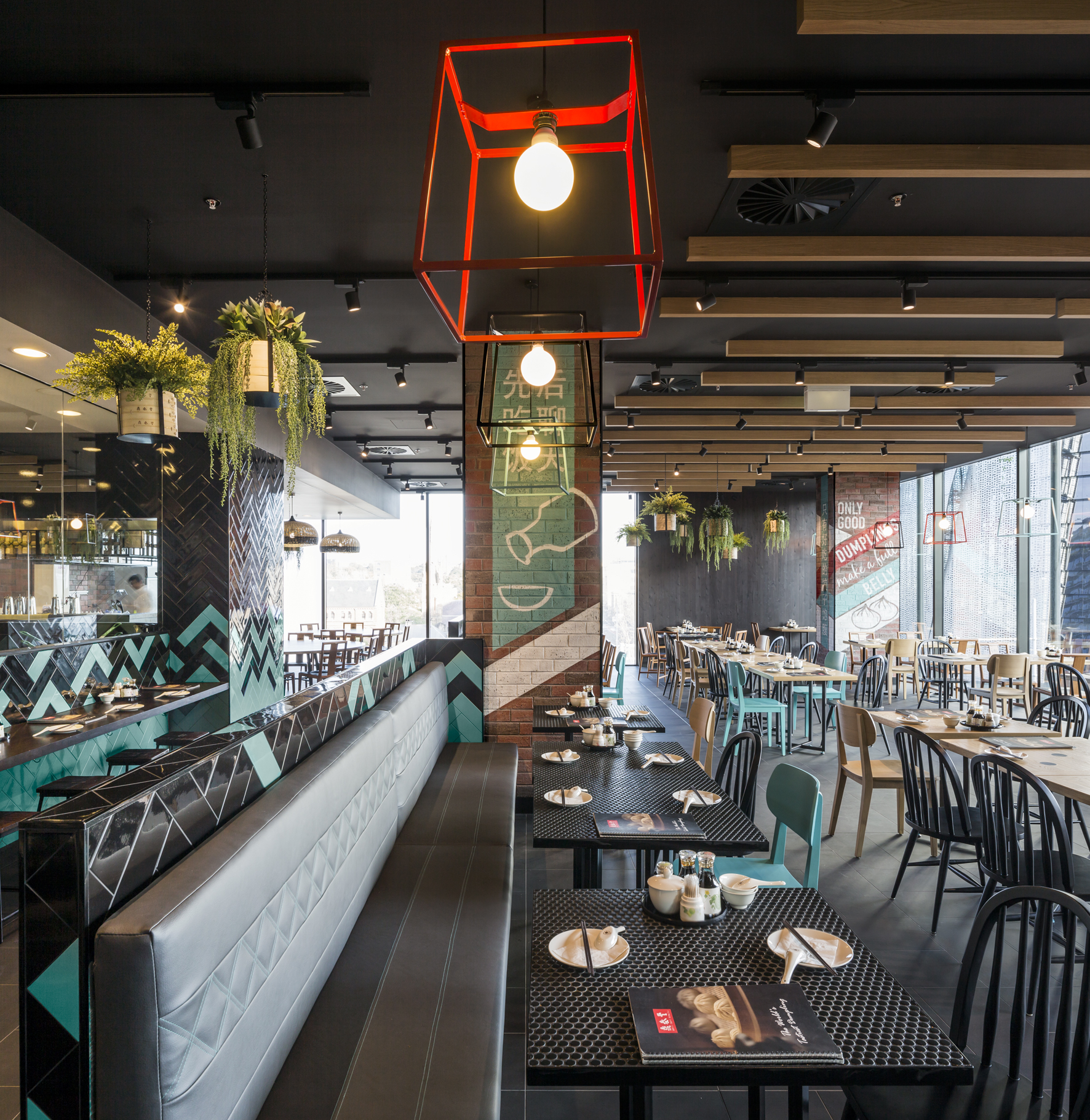 Din Tai Fung has attracted high praise since it was listed as one of the New York Times' top 10 restaurants in the world in 1993. Since then, the accolades have kept coming with Michelin star status awarded and most recently being voted Good Food's number one dumpling destination in Sydney.