Interior decorator and shop owner Lynda Gardener is a hoarder in the best possible sense. Scouring every corner of country Victoria for industrial treasures, she collects them to use in her homes and decorating projects and, if we're lucky, to sell in her wonderful store Empire Vintage, in Melbourne's Albert Park.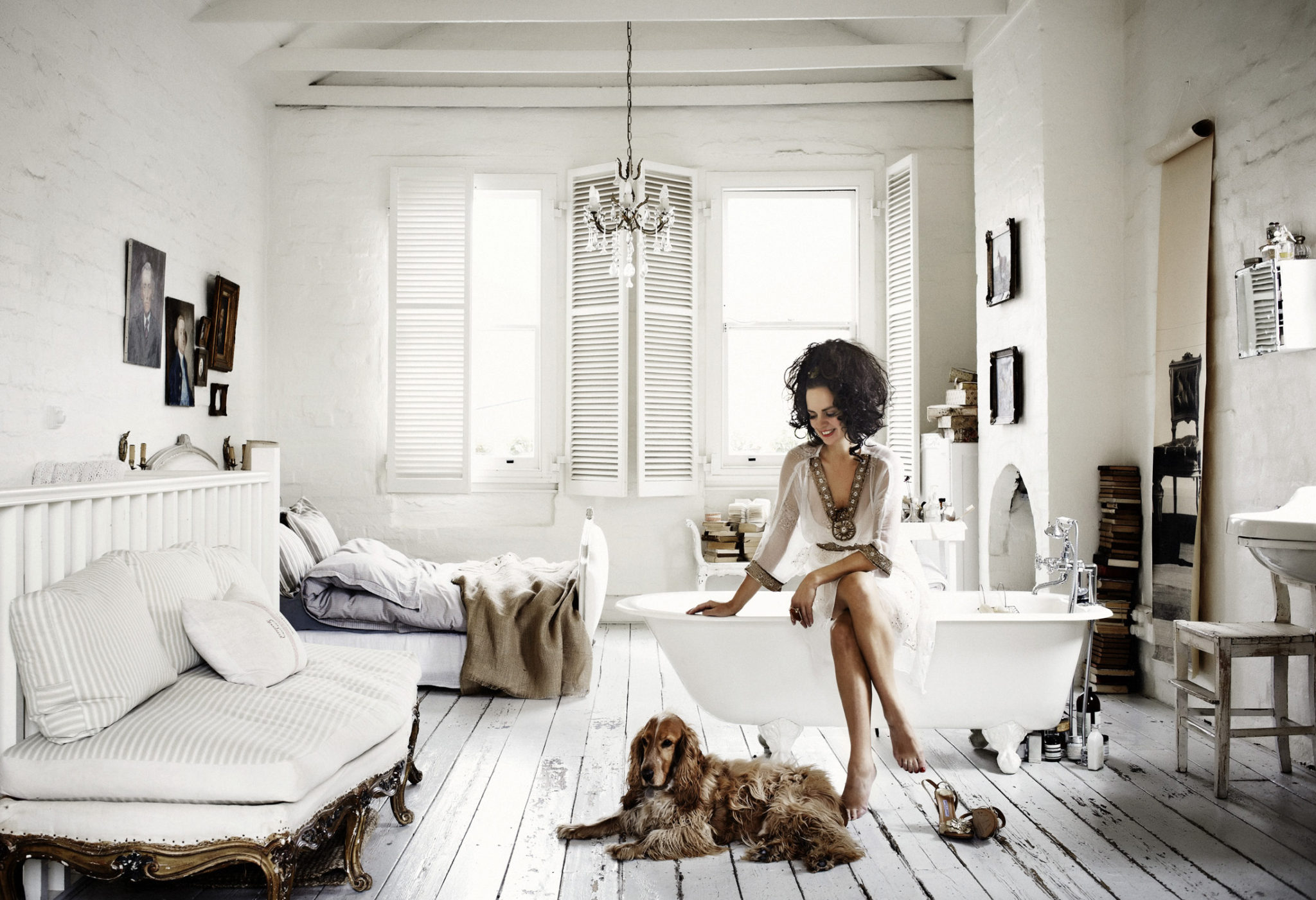 She admits though, that her longstanding storage unit is packed to the rafters and getting out of control and, following the most recent renovation of the shop, she'll be bringing more out to sell to lucky customers after Christmas. "I still have finds in there from 20 years ago," says Lynda. "I have collected for a very long time and over the years have put much of it aside. Next year I am going to start going through my storage unit and bringing those items forward to be showcased at Empire. It's about time I started to sell them rather than collect and keep everything, so there will be some wonderful items sifting through the store over the coming year or years (I do have a lot of stock)!"
She has owned Empire Vintage for 18 years. The recent renovation saw it go from two floors to one with the staircase removed to give more space. "I decided to use the wasted space above and beyond eye level and asked my favourite builder to build me pigeon holes that would take up two of the walls." Adding to her desire for an old corner shop feel, there is a ladder to climb up to the highest shelves that can be wheeled around and makes a great feature. The previously pure white walls were painted in moody colours from stylist (and Lynda's friend) Mr Jason Grant's range for Murobond, to create a more dramatic look, and custom lighting added.
"I opened Empire with the dream of a small store that was filled to the brim with all my favourite finds. It started with only furniture and a handful of smaller chosen homewares. As the shop has evolved over the years, it is now more about the homewares and a few feature vintage/industrial furniture pieces."
She adds: "As I finish my own renovations at home or change the look, the shop always represents that look. I did an all white very French style home over 10 years ago and at the time, the shop also reflected that image. When I first opened the store, my home had a very simple, rustic, country look with, wood, old painted furniture and once again, so did the store. Today, after renovating an old miner's cottage in country Victoria, my heart has gone back to dark colours, industrial wares, domes, antlers, old oil paintings and so on."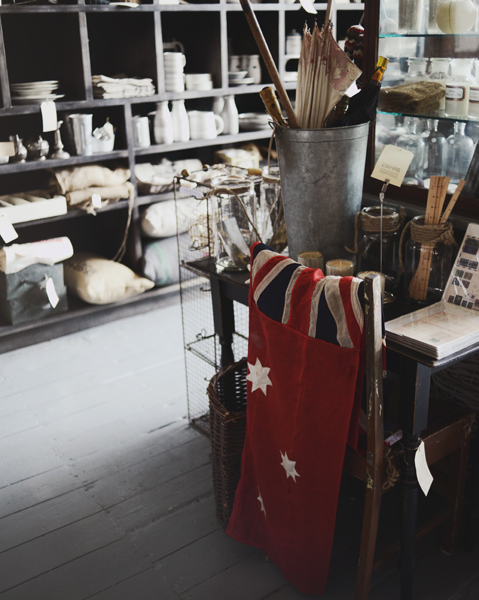 As one half of Gardener and Marks with business partner Amanda Henderson-Marks, Lynda works on a handful of decorating projects each year, usually commercial, and most recently a bar called Jack Greene in Hobart, Tasmania. And her understandably much photographed holiday accommodation, The White House in Daylesford, continues to be booked out year round.
Vintage homewares, a large collection of antlers, glass domes in every shape and size, handmade French linen aprons and hessian vegetable bags, vintage clocks, industrial furniture, chairs in original paint, stools in wood and metal and collections of old jars are just some of the treats in store right now, but stock changes all the time. "I'm sometimes not even sure what is in next as you never know what one of my many wonderful helpers (or collectors) will turn up with. They can walk in the door any time with a box full of finds! As long as I love it and would want it in my home, it passes the test!"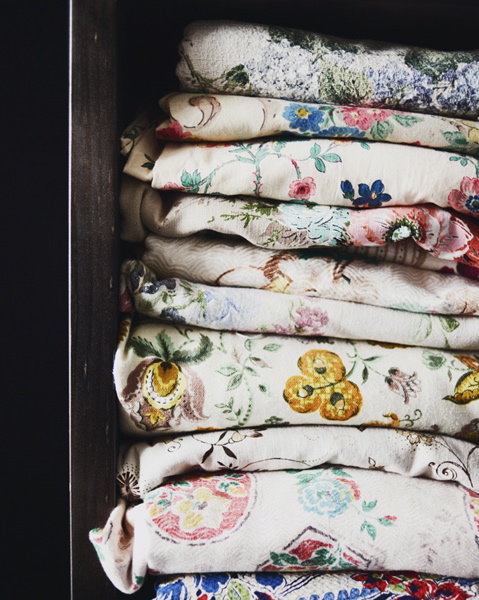 Empire Vintage | 63 Cardigan Place, Albert Park Victoria 3206
| Tel: (03) 9682 6677
Store photography by Lauren Bamford. Portrait of Lynda by Sharyn Cairns.