Imagine shopping with a trusted friend who has seen it all when it comes to home furniture, furnishings and accessories, who invites you into a sanctuary to peruse their global edits whilst offering styling advice.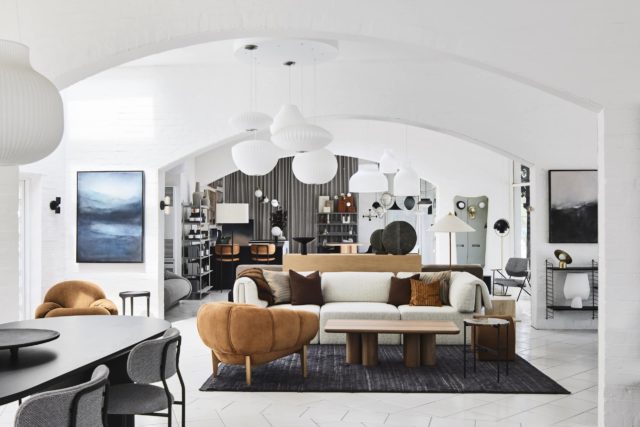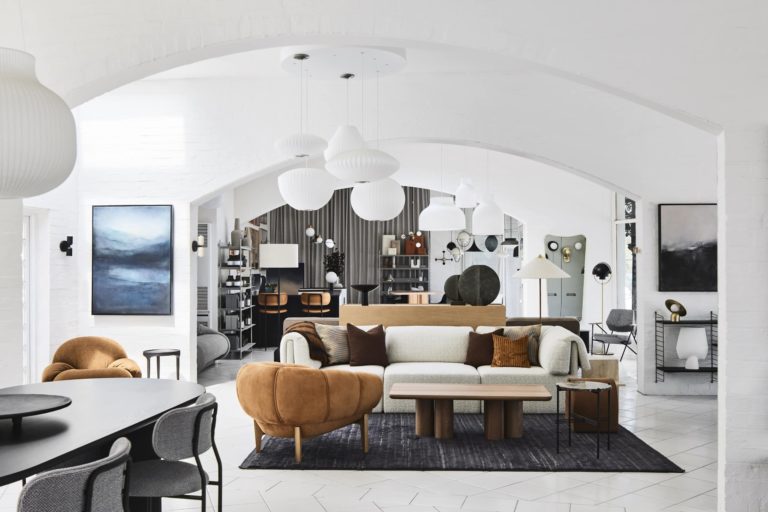 When partners in life and work, John and Louise Bastiras, launched In Good Company, a spacious Armadale showroom surrounded by generous glass windows housed under a panoply of gracious arches, they conceived an acutely curated offering and matched this with services that prioritised a welcoming sense of inclusion.
"We want people to link into sofas or run their hands along the solid timber table surfaces, and enquire about the brands. In Good Company is like an extension of the home rather than a showcase of furniture and lighting. We encourage conversations about makers and materials like you would if you visited someone's amazing living room," enthuses Louise, who has an interior design background and extensive furniture retail experience.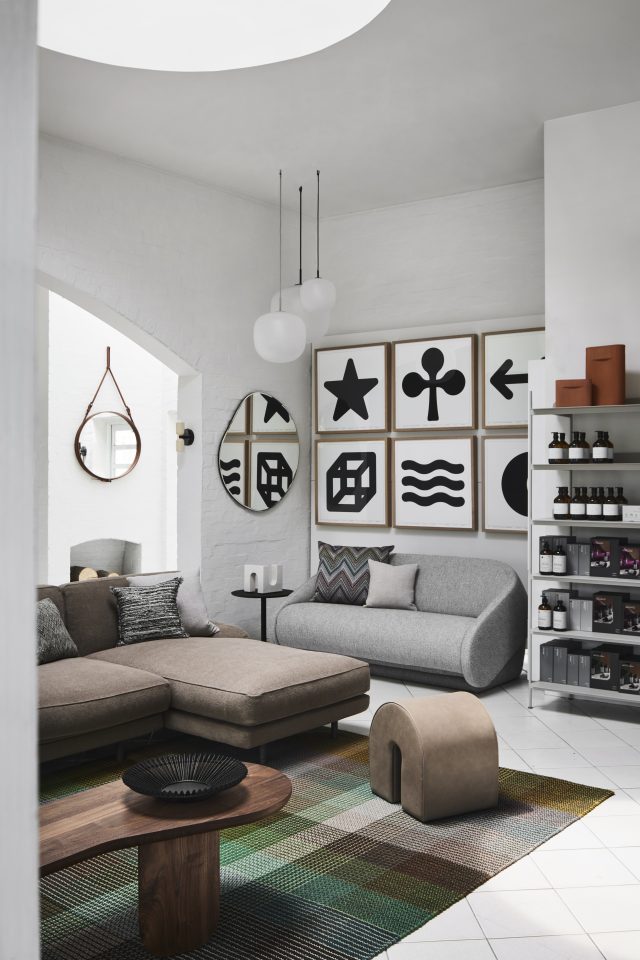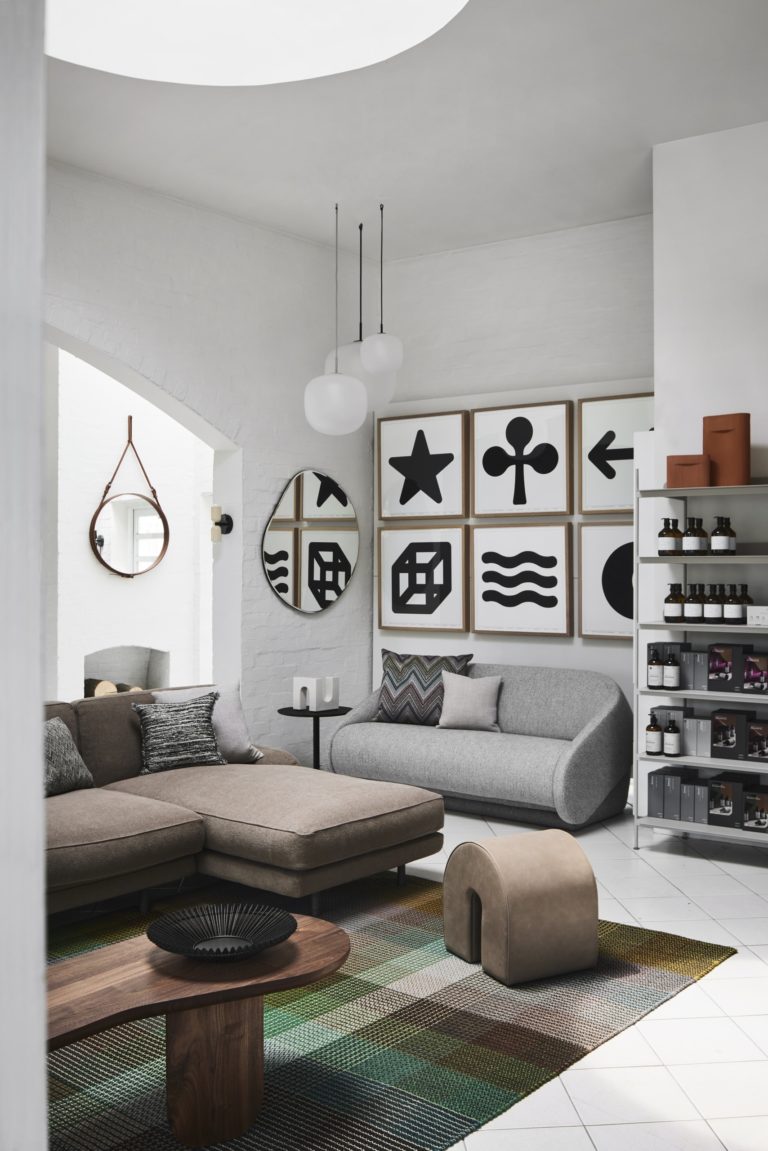 "Everything is presented with equanimity, balancing unique forever pieces together with a keen curation of practical elements including floor rugs and glassware through to blankets and throws. A combination of aesthetics and pragmatics drives my selection criteria which is drawn to hand-crafted pieces and those created with both ethical and quality-driven manufacturing techniques."
In Good Company's roster of lighting brands alone sparks reason to visit as they stock Vitra, Gubi and Aromas del Campo, amongst others, but for those on the prowl for introductions to designers and companies exclusively represented in Australia, a visit yields great returns. They include: Pandul, a Danish lighting company with highly practical floor and desk lamps with distinctive hoods; Kaia, whose gilded pendant lights and sconces from Vienna possess glamorous rigour; Sibast's exquisitely refined timber furniture from Denmark; futurist lighting designs from Hungary's Intueri Light; quirky, compact lighting ranges From In Common With and Workstead – both based in New York; plus an extensive offering of co-owner John's own collection of certified timber furniture.
Modern classics in the making, the John Bastiras Design Studio (JBDS) collections are made locally in Melbourne. The sensual stoicism of John's range of dining and coffee tables, plus desks bolsters In Good Company's unique offering given that their creation provides a refreshing portal into the maker's craft. Drawing upon his background in architectural drafting, John offers customised variations of his work and readily co-designs bespoke pieces for those keen to commission them. People can even request to see selected In Good Company stock positioned with his work to assist with final furniture and furnishing selections. The local lead time on his orders offers a refreshing antidote to the current four-to-five month wait for international furniture orders.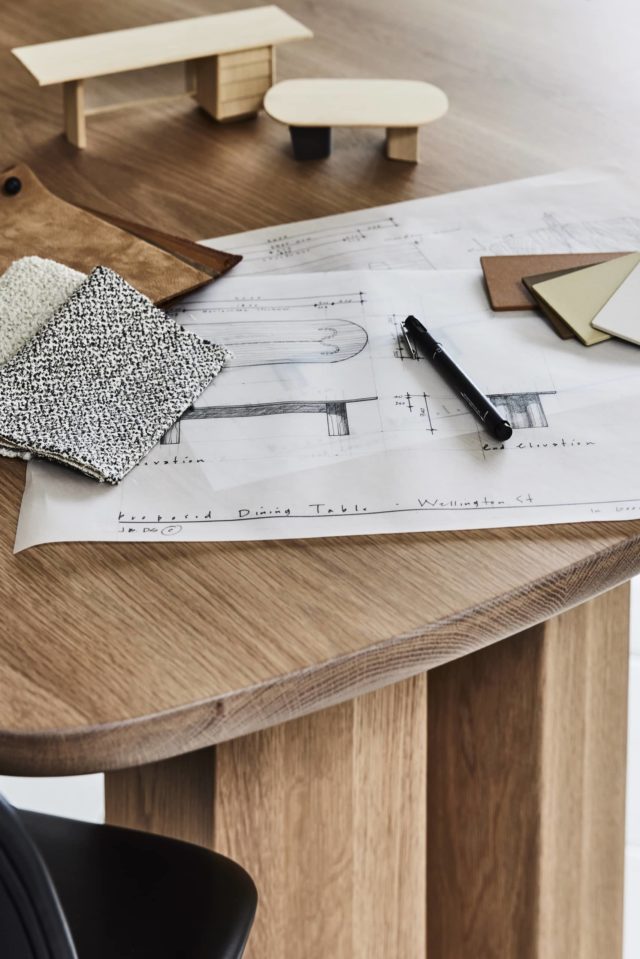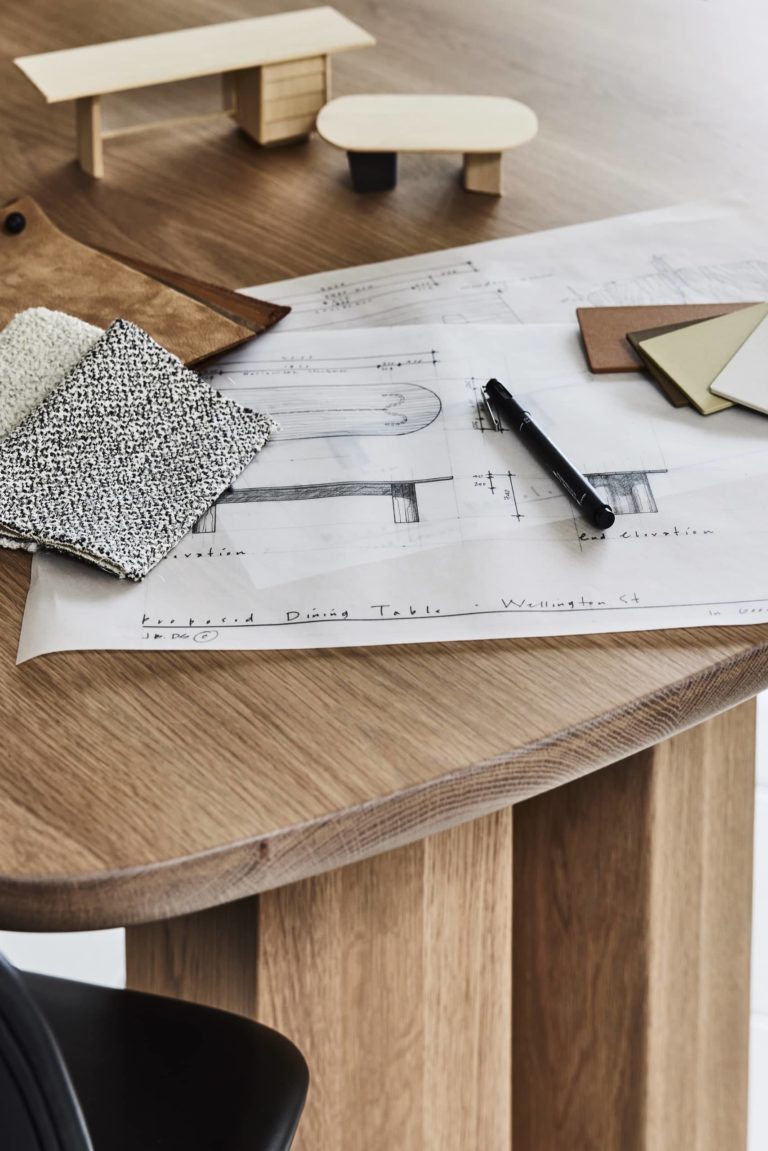 The Bastiras duo and their team relish introducing clients to their represented brand's offerings beyond the showroom floor, also accommodating site visits to assist with the interior specification of its ranges. From collaborating on textile and tonal selections to final installs, In Good Company also works with leading interior design firms such as Mim Design, Golden, David Hicks and Simon Haag amongst others, including the fabrication of commissioned pieces.
As one of Gubi's premium Australian partners, they look forward to launching the Danish company's foray into outdoor furniture, introducing Bohemian 72 this September – an ode to the jetset lounge lifestyle of yesteryear – featuring coiled rattan frames and the softest of upholstered landings.
In Good Company's showroom is located at 19 Morey Street in Armadale, Melbourne, and their collection of local and international furniture, lighting and objects is also viewable online.