Downsizing is never easy, from prioritising what to keep to storage optimisation; a life change that is supposed to make things simpler can be riddled with challenges. An empty nest is very rarely empty of stuff; in fact, quite the opposite!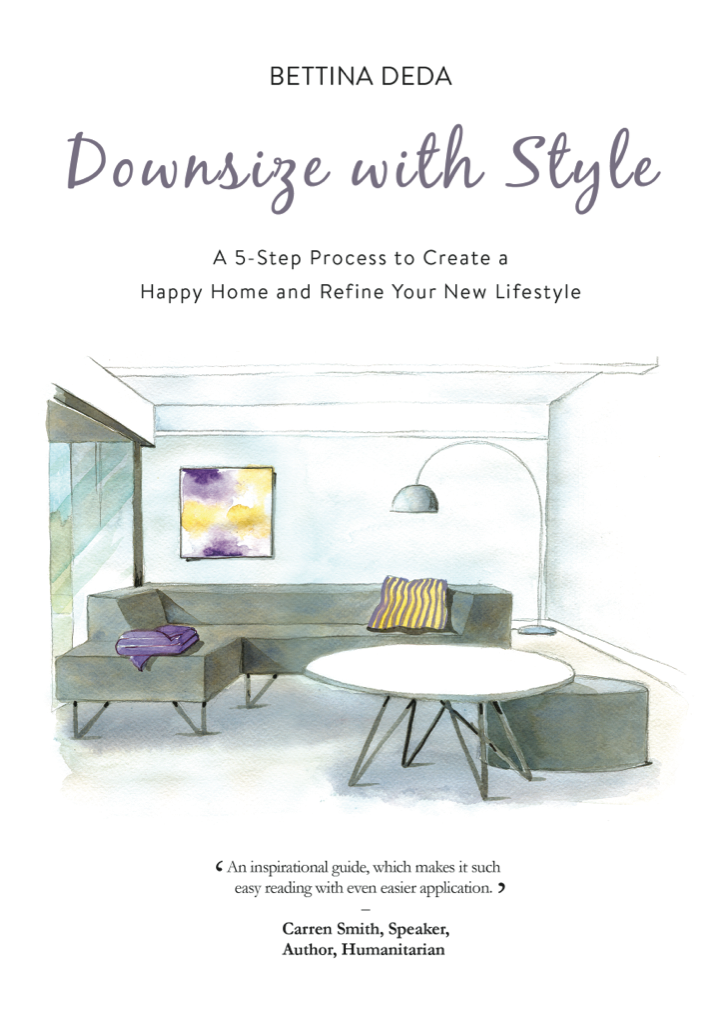 Interior stylist Bettina Deda, author of the new book Downsize with Style, has created a foolproof five-step process to help start the next chapter of your life:
Step 1: De-clutter and tidy up
Start to tidy up and de-clutter your family home. Take inventory. Allocate each item to one of these piles: things to keep, things to donate, things to sell and things that go straight into the bin.
Step 2: Find your personal decorating style
Write down or mind map what the important features are for you to create a happy home and lifestyle. Go on a self-discovery journey. Make Pinterest your best friend!
Step 3: Visualise your ideas
Create a mood board for your new home with your collected objects, pictures, tear sheets, colour samples and fabric swatches. The most important thing is that you find a common pattern from all your inspirational pieces. Your board should sum up the mood and atmosphere you want to achieve in your space.
Step 4: Lay out your space
To get a better idea of the size and proportions of your space and how your kept furniture will fit in your new home, lay out your space and draw up your rooms.
Step 5: Start decorating!
Decide on the focal points in your rooms. Work with architectural features like fireplaces, columns or feature walls. Choose a focal point and work around it.
It's all discussed in detail in Downsize with Style, which costs $29.95 and is available via her website.