You can sometimes feel limited when you live in an apartment, but while you may compromise on space, you don't have to compromise on style! 1788 Residences Double Bay is a new apartment complex that certainly doesn't. Featuring 31 luxury apartments over five levels — above a ground-floor retail space — they were designed by Bates Smart. The team behind the luxury units share their top tips for creating the ultimate apartment.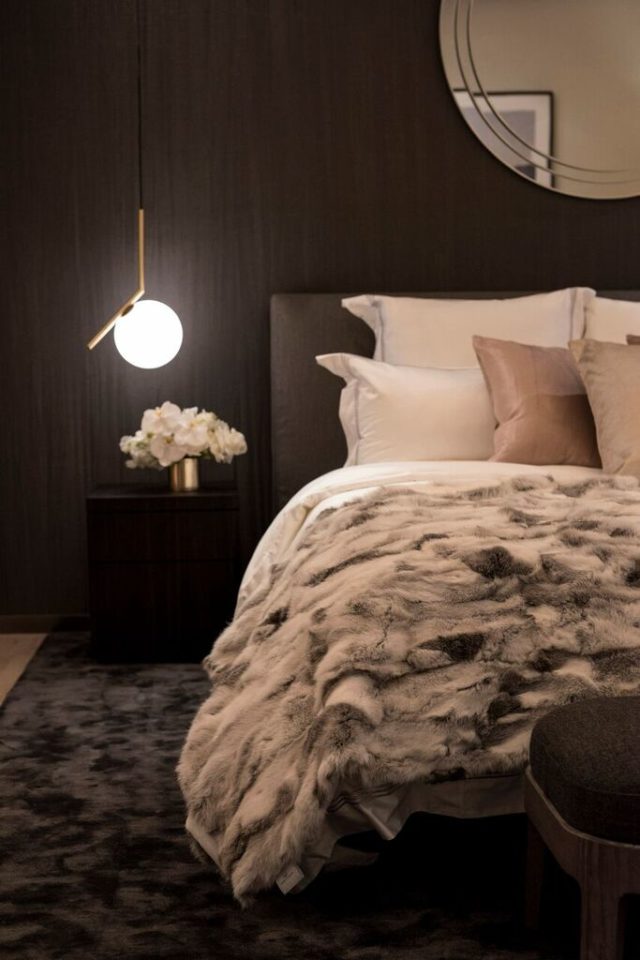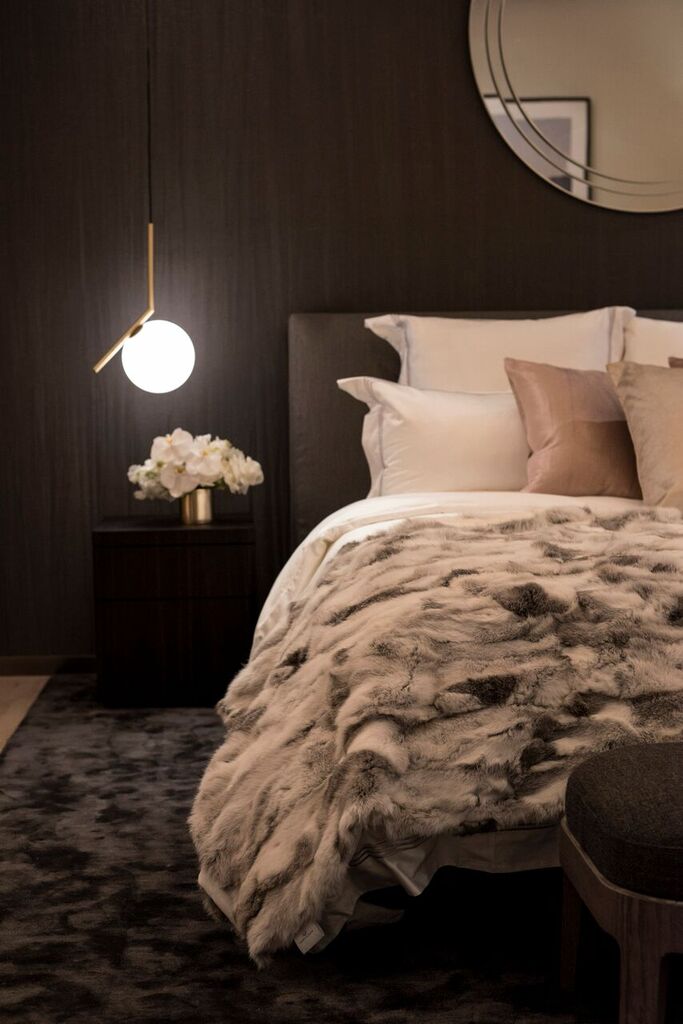 Lighting: Atmospheric LED lighting, custom glass and metal feature pendants, as well as wall lights in unexpected places like vanities and corridors, brighten rooms and open the space.
Coffee table: Having a statement coffee table in the living room will bring the entire space together. Don't leave the table empty; place coffee table books, trinkets or even a statement gold statue on it, as seen in 1788 Residences.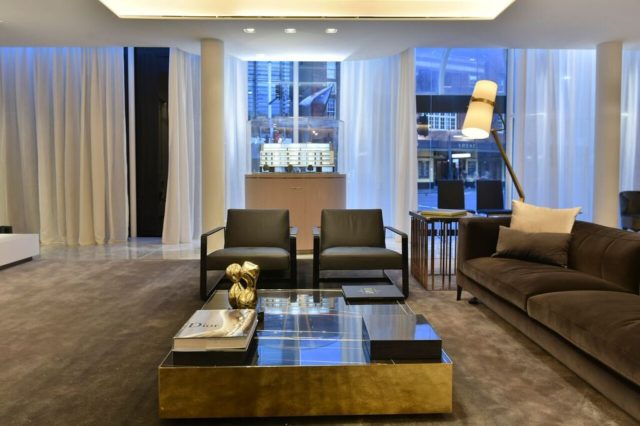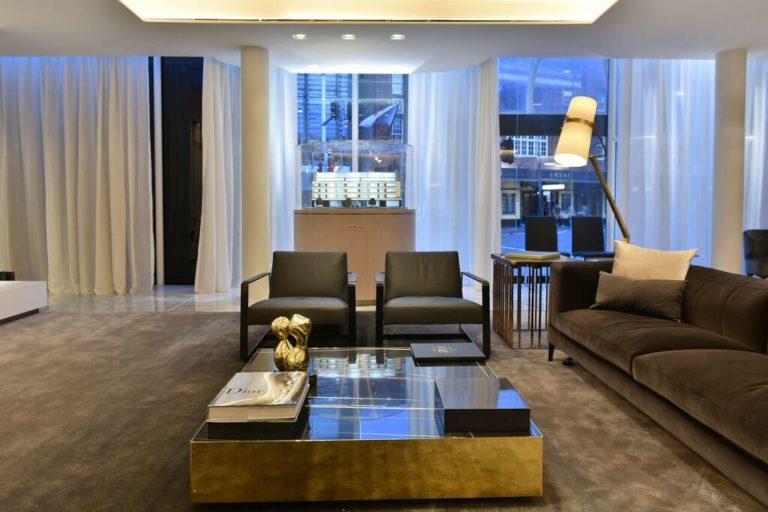 Scents: Candles create a welcoming environment. Place a few in the living room and on your bedside table. For the ultimate indulgence, cluster candles. It even works with soaps and fragrances. Place your favourites on a golden tray and put it in your bathroom.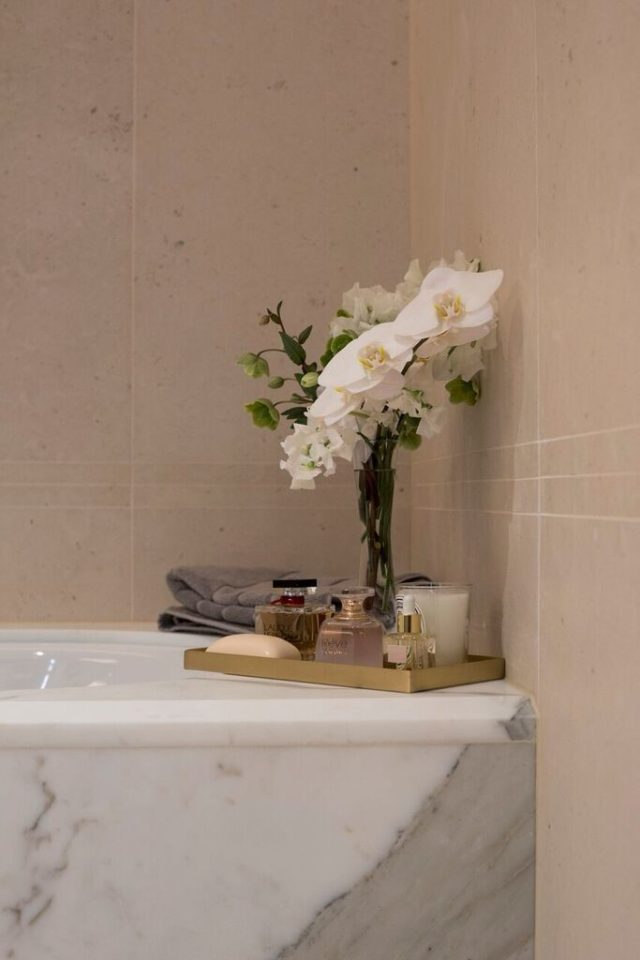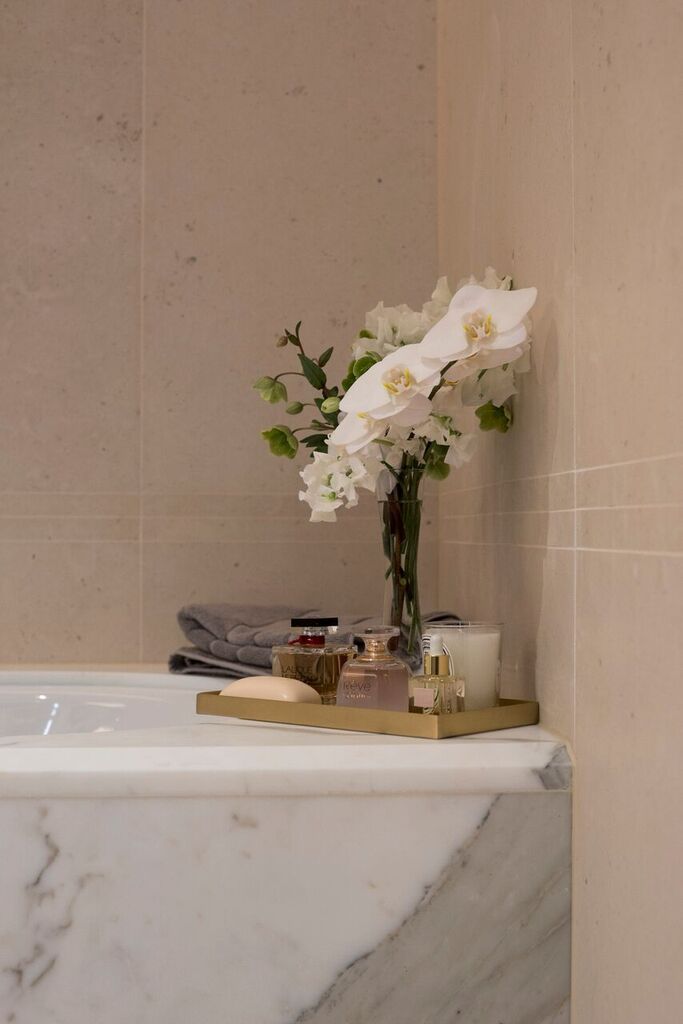 Flowers: Having fresh flowers in your apartment will not only add beauty but also boost your mood and improve productivity. Experiment with different kinds of flowers, but stick to the one colour palette.
Fixtures and finishes: True luxury is not merely about things that you see but the way things feel. It's about the weight of the door, the perfect function of the hinges and the inside of the cupboard that is as beautiful as the outside. With fixtures and finishes, try to prioritise quality.
Styled corners and vignettes: Create beautiful vignettes without cluttering the room. Place a lamp, leather chair and marble table with a candle in the corner of your bedroom – perfect for reading before bed.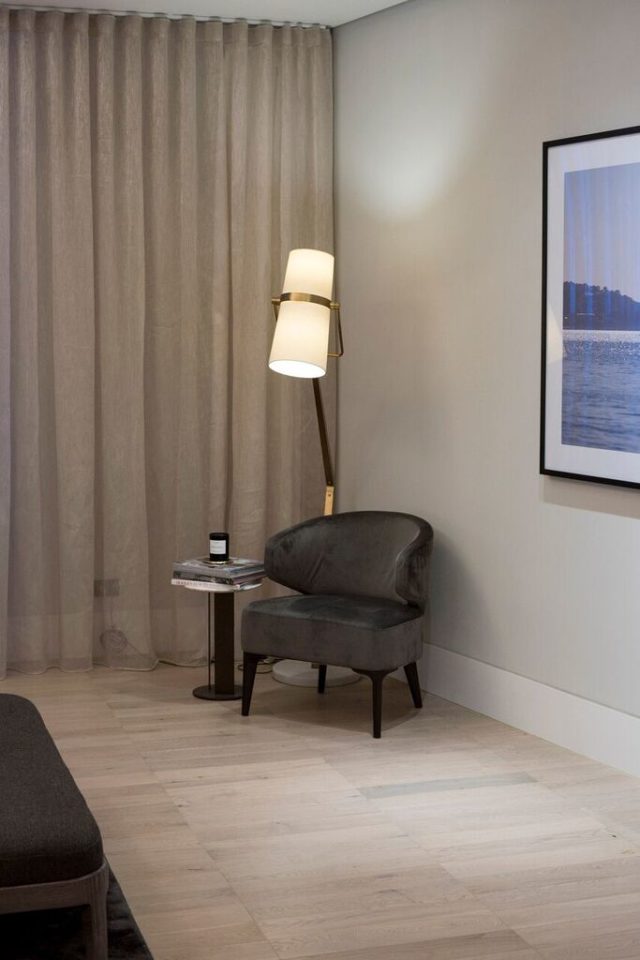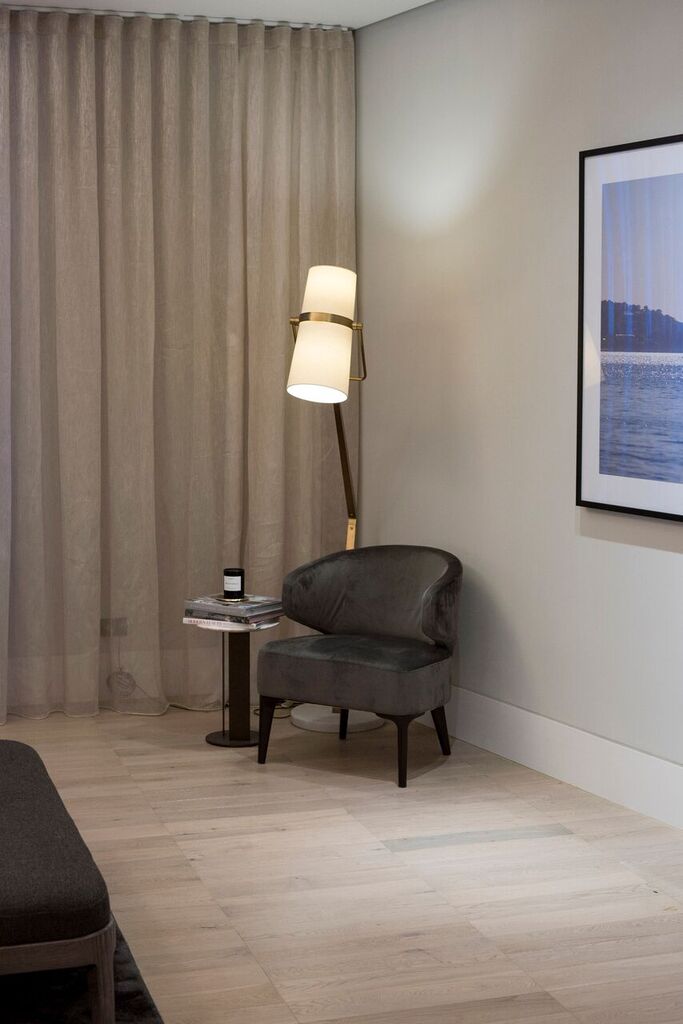 Walk-in wardrobe: Play with height in your walk-in wardrobe with designer boxers. Utilise the boxes to create levels and dimensions.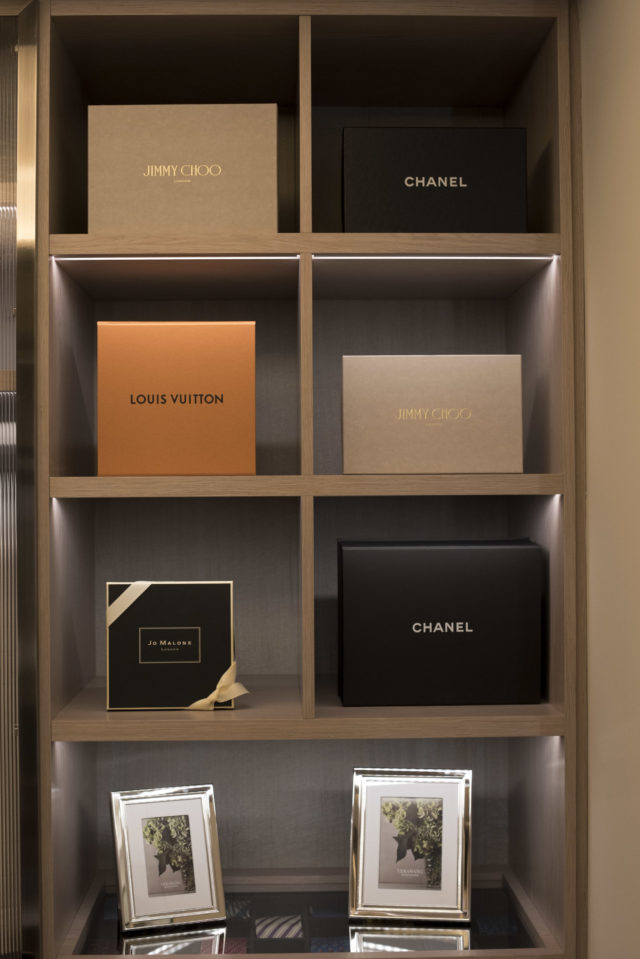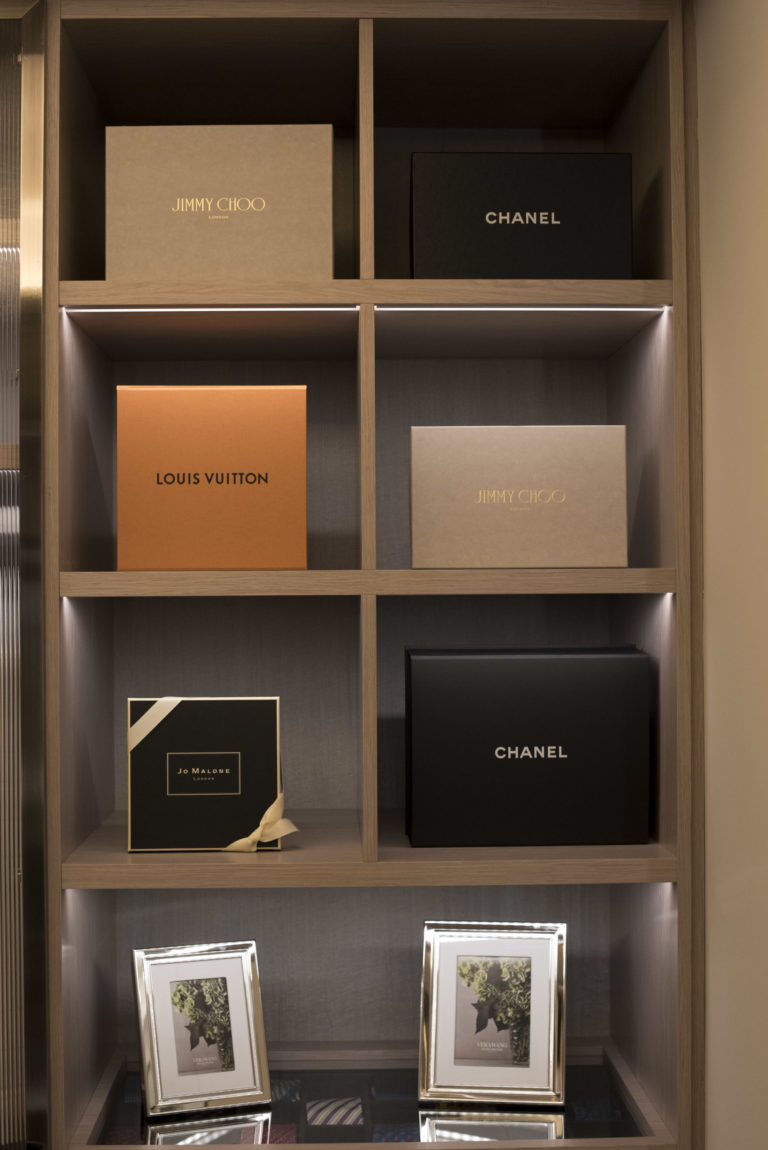 Colour palette: Keep the colours throughout the apartment consistent. The colour of your furniture should complement the fixtures and finishes.
Texture: Use different textures throughout the apartment to ensure the room is cosy and welcoming, rather than cold and sterile. For great visual contrast add a rug in your bedroom and a couple of cushions on the sofa.