Spring cleaning is one of those things that beforehand sounds horrible, during is even worse, but after? After you feel phenomenal… it's a bit like exercise really! So to make the process easier we spoke to Jessica Bragdon, founder of natural cleaning range Koala Eco about her top tips for nailing this year's big clean (and yes you should still do it, even though it's nearly summer).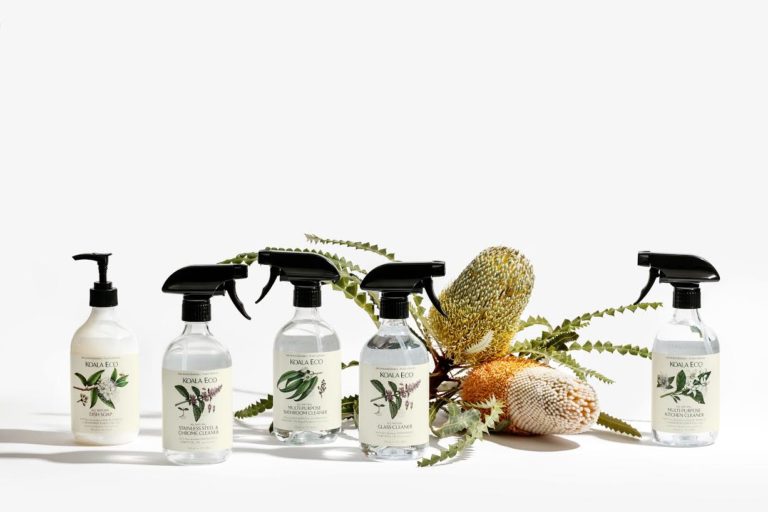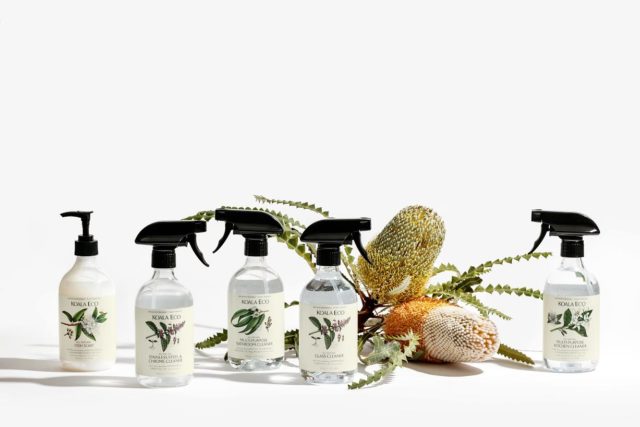 Cull before you clean 
Your spring clean is a great time to get rid of any clutter or items around the house that you don't need or want. Once you've done that, take everything off the shelves and surfaces and brush them all down with a feather duster. Then use a dust-brush or crevice tool on a vacuum to reach the tight spots and wipe all surfaces down. Once the cleaning spree is complete, return your belongings (only the ones you wish to keep) back to their rightful spots.
Work from the top down
When it comes to dusting, always work from the top of the room down, finishing off by vacuuming the dust that settles on the floor. Remember not to neglect hard-to-reach places such as the tops of ceiling fans and window casings.
Kitchen capers
Attack the stubborn surface grime on benchtops and kitchen cupboards with tea tree or eucalyptus oil or a solvent-free degreaser. Each of these options can also be used to remove stubborn bacteria that resides in fridges and microwaves, thanks to the powerful yet natural properties of essential oils. Make sure to give the kitchen bin a good rinse and wipe down too, it's a dirty job but worth doing a few times a year, at least! Finish up by mopping the floors with one-to-two tablespoons of soap mixed in a bucket of warm water.
Don't forget the furniture 
Furnishings and upholstery can house an endless supply of dust so remember to take cushions outside and give them a gentle beat. If there are stains, wash them as per the care instructions and use your crevice tools to clean between cracks and under seat cushions. Likewise, many draperies and curtains are machine washable, so check labels before giving them a good wash and vacuum. Use beeswax to clean wooden furniture and blinds. Simply melt it and mix it with a few drizzles of olive oil and a few drops of essential oils (for example peppermint) and then leave it to cool before rubbing into the wood.
The bathroom blitz
Spray and scrub the bath, shower, basin and toilet. Plus wipe down air vents, light switches and fixtures, as well as things like toothbrush holders and soap dishes where lots of bacteria can lurk. Bicarb soda is a wonderful ingredient to unclog and clean drains and shine up chrome and silver bathroom taps and fixtures; to clean sinks and fixtures simply sprinkle the bicarb soda directly onto the surface or onto a soft sponge and begin scrubbing in circular motions. Finally, use a glass cleaner to give the mirrors and shower screens a super sparkly shine.
Clean living
The living room isn't a place that we ordinarily think needs much cleaning beyond a good vacuum, but if you're going for gold start with dusting the ceiling, floor moldings and wall corners. Next wipe down the walls, ceilings and light switches with soap mixed with water, which can also be used to polish wooden furniture. Finally it's time to clean the windows. For a quick and easy homemade window cleaner, mix in a spray bottle 50% white vinegar and 50% tap water. Simply spray the solution directly onto the window and wipe with newspaper. After cleaning the windows both inside and out, give each space a good vacuum, not forgetting to dust lamps and vacuum lampshades.
— Koala Eco boast a sleek-looking, highly versatile range of chemical-free, eco-friendly and biodegradable cleaning products. The range uses high concentrations of Australian essential oils, combined with plant-derived ingredients to provide all-natural cleaning power for every room and surface.