With the end of the year fast approaching, the building industry has already started reflecting on yearly sales and evaluating new design strategies for the year ahead. Stephen Thompson, managing director of Allworth Homes, predicts significant changes to the building industry in 2015; citing lower prices on land, energy-efficient construction and affordable open plan living designs as main focuses. Here are his top 6 trends and predictions for 2015.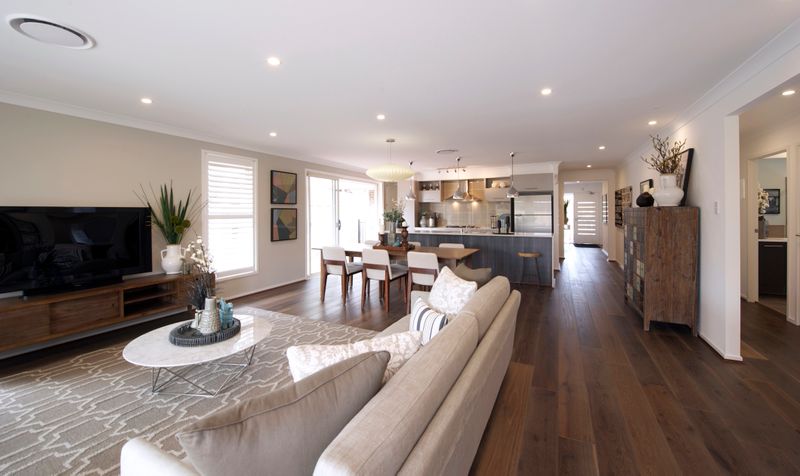 Competition amongst land developers will drive prices down. Together with smaller lot sizes (i.e. cheaper), this should bring a swathe of new buyers to the market who previously would not have considered building.
Home designs will be small to suit a new market. Clever layouts incorporating things like computer nooks and great storage will be a top priority. Separate zones for family living are still important and of course the indoor-outdoor living/kitchen/dining transition must be seamless.
House and land packages vs. split contracts. Whilst the market is hot, buyers will pay a premium for a package as they're being sold the repayments as much as the house. However, plenty will still source their own land and select a contract builder – by doing this they save tens of thousands up front, not to mention long-term interest repayments. When the market inevitably cools, some of the newer exclusive package builders will withdraw – most either don't want to do contract work or are incapable.
Land availability will be strong in 2015. There's a lot of land coming to the market late 2014 and into 2015. A lot at affordable prices, particularly in the Hunter and Illawarra regions. There is pent-up demand for affordable housing which should see contract building companies well placed for the next three-to-four years. Lot sizes in Sydney will be markedly smaller; in the regions where 600 square metres was once the minimum the market found acceptable, now 450 will be deemed the norm.
Volume home builders will be assessing some alternative materials to bricks. Bricklayer availability is a serious issue that will have to be dealt with in the near future. People are warming to the idea of alternatives to brick, as long as the alternative maintains all the benefits of traditional brick veneer. Looks, insulation properties and the 'knock test' have to be passed. Rendered and painted requires less frequent maintenance than it once did with modern materials.
Multigenerational living is on the rise. A lot of home buyers are now following the trend towards future-proofing their new home design. That is for example, designs that allow, with a small amount of renovation work, a former living area to be converted into sleeping accommodation with bathroom access. Homes with versatile spaces that can be used in different ways and accommodate multi-generational living will continue to be in high demand in the coming years.
– Allworth Homes specialise in residential project home building in NSW.