Interest rate movements, changing neighbourhoods and shifts in investments are all elements that will inform the trends for the coming year.
What's in store for 2016? Here are 5 hot topics to watch this year.
1. Take interest in rates
It's anyone's guess what the Reserve Bank will do with interest rates this year. Many believe rates will remain on hold due to stable economic growth, a fairly valued dollar and inflation remaining well within the target range. Prudent investors however, will be keeping a close eye on global markets, especially China, which may impact the RBA's current neutral stance. Should the interest rates change in either direction, though, it typically takes more than one consecutive movement to have any real impact on property spending or the economy more broadly. In short, there is unlikely to be any surprises here.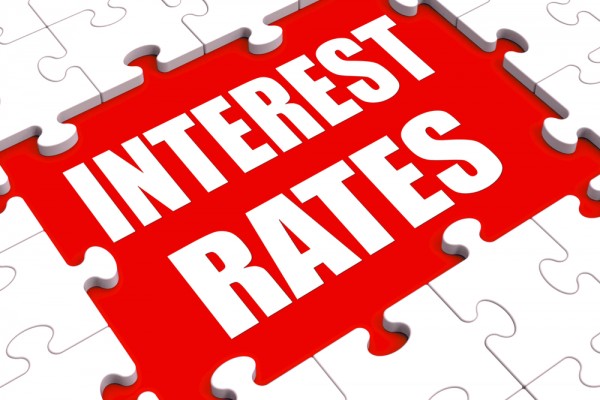 The banks, on the other hand, are in an interesting position. Historically, they have followed the RBA's lead, passing on hikes or cuts to variable rate mortgage owners. More recently, they have begun to act independently, sometimes raising variable rates of their own accord. Having now filled their coffers with healthy loan books driven by record low rates on offer last year, they now face some pressure by the Australian Prudential Regulation Authority to stem further growth in lending. This, to me, has the highest probability of causing a rise in mortgage rates.
Let's not forget that cash is still cheap at the moment, however. A standard variable home loan costs 5.6% compared to 17% in the early 1990s. If you are planning on holding your property for the long term, rises and falls in interest rates are par for the course and, as long as your budget allows for these changes, you should be well positioned to ride out the natural fluctuations over time.
2. Neighbourhood watch
I specialise in the inner city Sydney property market and now, more than ever, I'm seeing buyers on the hunt for good value close to the city. Although finding these 'diamonds in the rough' is still possible with perseverance and a good agent, it is now harder after such an extended period of high demand. I would say suburbs like Darlington and Waterloo have a lot of potential because the CBD's natural harbour borders mean expansion will inevitably head towards the south.
High potential areas like these often start out with a number of properties in need of renovation, but since they are well located, they develop quickly. Buyers swoop in and over a few years start to update the properties and upgrade the area. The area gentrifies, cafes and new services move in and property values accelerate.
If you're looking to buy in or near a city, ask yourself these questions: Where is the CBD expanding? Where is the closest train line? What suburbs have the most potential for renovation? Where are the suburbs with edgy culture forming? Which suburbs have had consistently strong rental yields with minimal price growth?
3. Investors for rent
Rent yields affect investor demand so when property prices go up 30-40% and rents stay stagnant, investors start to drop out of the market. A few years ago, a 4-5% yield was quite common but because of higher purchase prices over the past two years, 2-3% is the going rate, making it less attractive for investors. I expect there will be fewer investors until rents catch up, and that's likely to take some time.
4. Monitor stock levels
Stock levels relative to demand have a big impact on property prices. Whether it's a buyers' or sellers' market can change quickly and this is largely driven by sentiment. If sellers decide not to list, that will lead to a restriction in stock levels. More competition for properties often ignites further price growth, leading to a better market for sellers. Once more stock comes on the market it could go the other way. You'll get the best buying opportunities when stock levels increase.
5. Run the numbers
The continued strength of the one-bedroom market has really surprised me over the past 10 years. According to census numbers, the demographic which contains singles and couples without children has grown significantly in the inner city area, which seems to underpin the demand for one bedroom properties.
People in this demographic have leant towards one-bedroom apartments as it allows them to live in the location of their preference while minimising spending on first time property purchases. The choice of lifestyle over backyard space means there is a level of consistent demand for proximity to amenities like cafes, theatres and shopping centres despite the smaller square meterage.
There's a census later this year, with the results available in 2017. I'd be watching this demographic and their preference for dwelling location.
Personally, I don't think the market is going to do anything spectacular this year. Because we had 20-30% growth in most markets in 2014/15, it has to pull back because that kind of growth is unsustainable. In many ways it's a relief for buyers looking to enter the market, so I expect they'll relish my prediction that 2016 will be a fairly steady one for growth.
—Mark Foy is one of our resident experts and principal director of Belle Property Surry Hills in Sydney. Read all his posts. Send in your questions for Mark.