We talked all things winter with Korryn Bentley, who also reveals how to get that mix 'n match cushion look just right…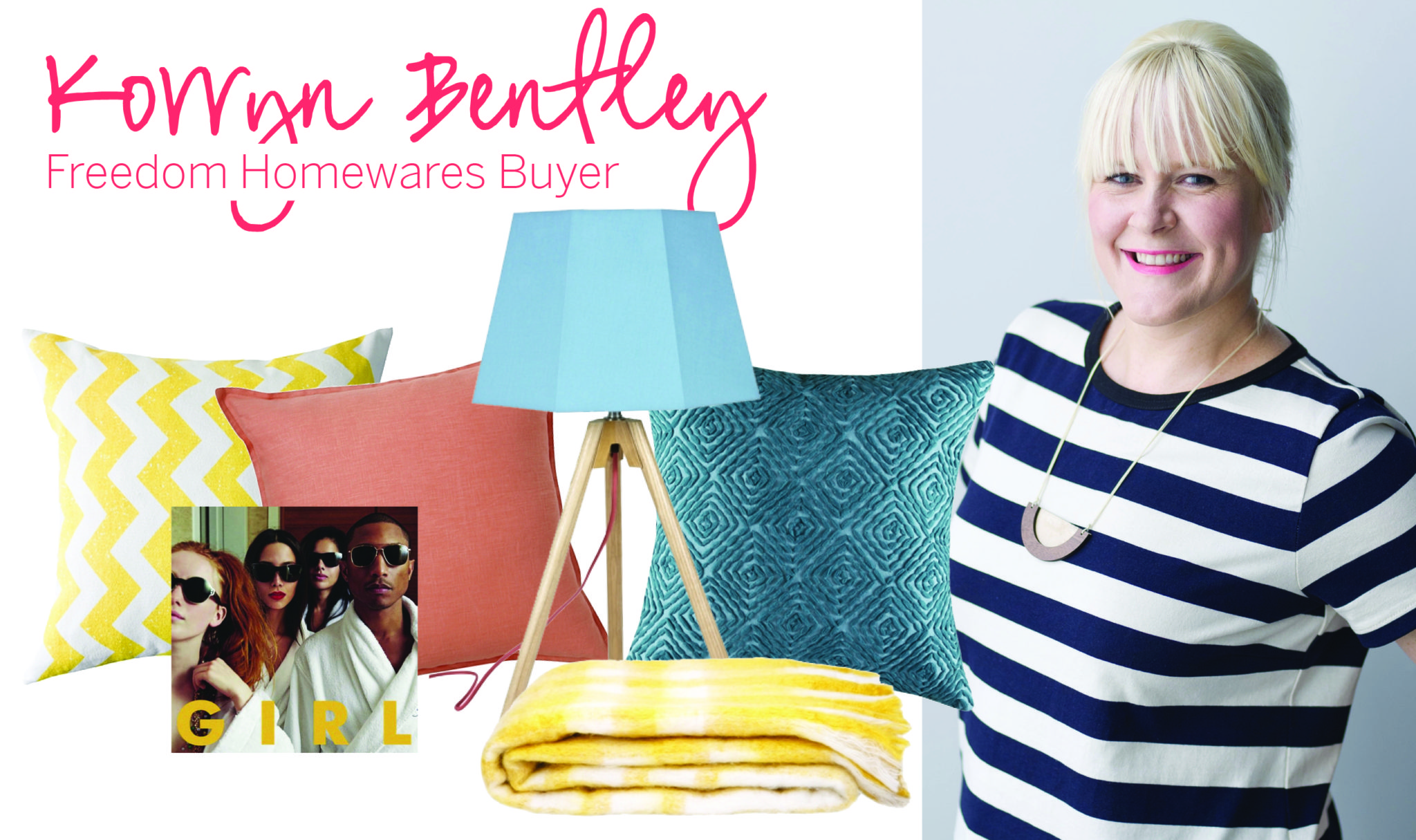 What's your number one tip for getting your home ready for winter?
For Winter, paying attention to lighting is a must. Be it table or floor lighting, great lighting can really make your living space something else. Perfect for when reading on the sofa, or creating soft and subtle lighting throughout the afternoon of a grey day — introducing lighting in your home other than your ceiling lighting is a real must. For that matter, grab some great scented candles to create a cosy atmosphere in the evenings too.
If you were going to recommend one product for Winter, what would it be?
Invest in a good throw, when cold days roll around, you will dream of racing home to curl up in it. From the Freedom collection this winter I love the Jensen throw in Mustard (it's $79.95 and limited edition. Jen).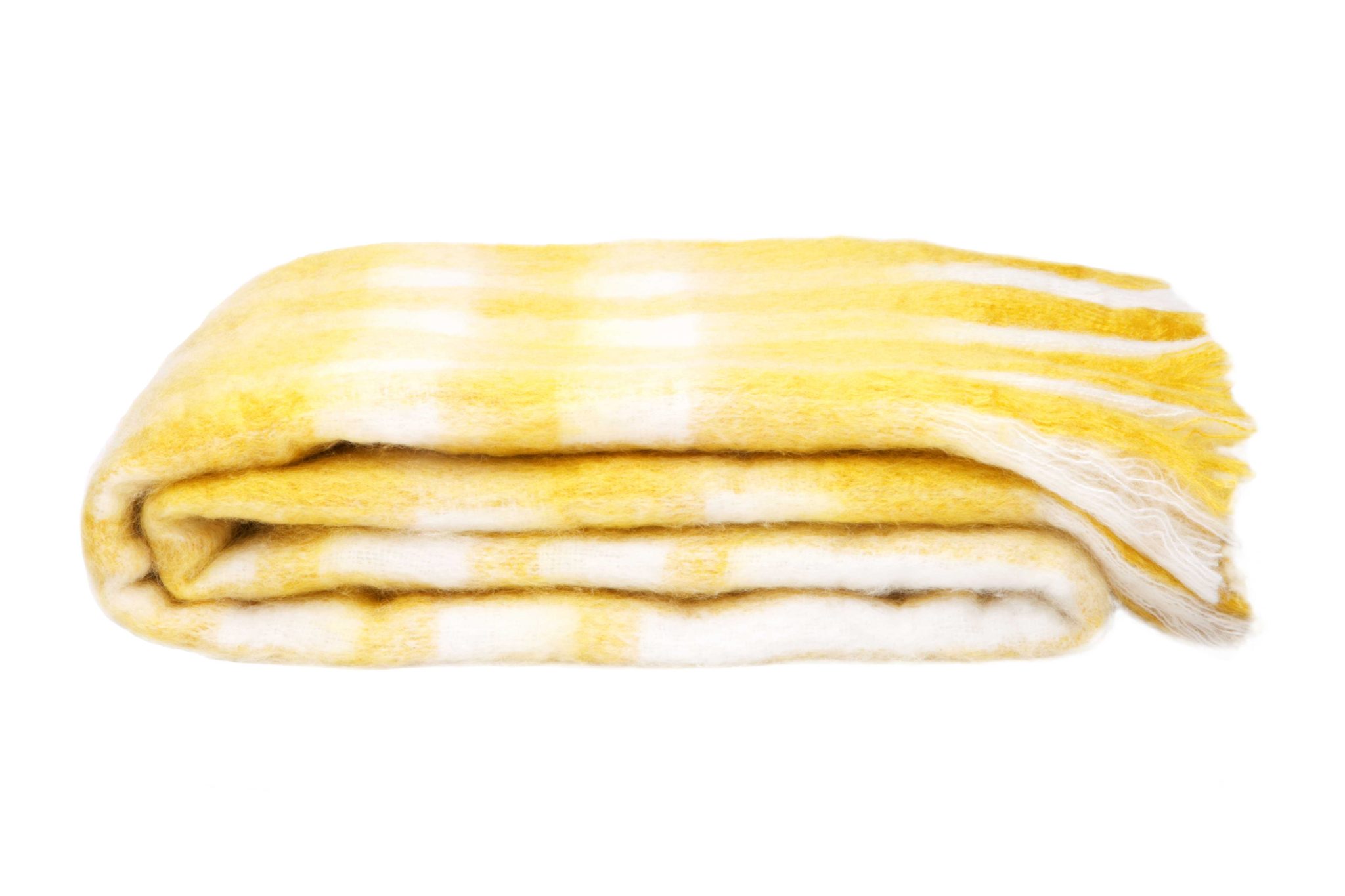 Let's talk cushions. To mix and match, or not to mix and match?
Totally – without doubt, to mix and match. I know this can be a bit daunting — but if you find a common colour and pattern almost 100% of the time the combinations together can work. It's not rocket science — mix geometrics with geometrics and florals with florals — just watch scale. It is usually best to mix differing scales too. Once you master this and get praise from all your friends on your combos, venture into mix and match combinations of stripes, textures and design. It's not a huge investment either, so you can afford to play around with combinations.
What are your tips for choosing a throw?
Remember there are different purposes to buying a throw — some are a more generous size – and are perfect to go across the end of your bed — or perhaps to snuggle under with the whole family. These can look a little out of proportion if you are wanting to fold them over the arm of your sofa. Otherwise, the average size of a throw is 150 x 180cm — perfect to have over your knees when sitting on a sofa holding a cup of hot chocolate on a rainy Sunday afternoon. Always check that your throw can be cleaned — even spot cleaned — in case that cup of hot chocolate spills a little when you are dunking in some more marshmallows.
Got any tips for that tricky topic – window coverings?
Window coverings can be your home's secret cosmetic surgery. Sheer curtains can hide any unsightly outdoor areas while still letting in some outside light on gloomy days. And roller blinds can easily modernise a tired or aged room in your home in no time at all. I say embrace your window coverings! They can really frame a room, and have the power to set the scene.
What's a song that sums up Winter for you?
Anything Pharrell. I love that man. Ok, so I could say anything on his Girl album, but perfect for a wintery chilled out dinner party is Daft Punk's Lose Yourself to Dance, surprisingly featuring Pharrell Williams….What, really???
Tea or coffee?
Coffee for my morning wake me up and tea for a warm goodnight hug before bed.