Whether you're a homeowner looking for a renovator's delight to make your own or an investor looking to turn a profit, there are always ways to spot a good deal from a bad deal.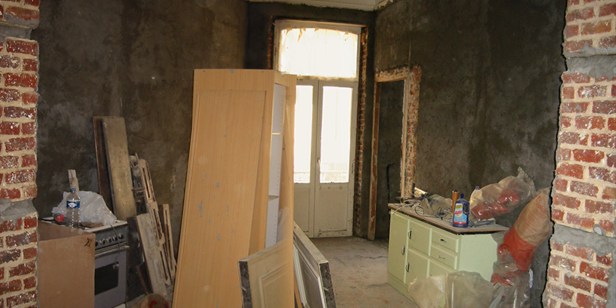 Buying a property to renovate? You first need to educate yourself on what creates value in a property. Here are five ways to avoid paying too much.
Educate yourself
Whether you're buying a flat in the inner city or a shack in the bush, you need to know the market it's in so you can put each property sale in context. Spend some time researching the market before making an offer.
Spend time in the market. Go to open inspections to get a feel for the price range of different types of property and follow up on the eventual sales price. Compare those sales to other sales in the area to contextualise.
Practise at auctions. Go to a few and sign up but don't bid. Get a feel for how it works. When you're ready to buy, you'll be a lot calmer and will make better decisions.
Visit outside of inspection times. Inspections tend to show properties at their best. If you're keen on a place, visit the neighbourhood at different times of day to confirm whether it's a good buy.
Look for bargains
Keep an eye out for good times to buy. Here are a few indicators that give buyers a hint of a bargain:
Stock levels are high. Property is a supply and demand market so if there are a lot of properties on the market, it's a good time to be a buyer.
The property has been on the market a while. If the property hasn't sold after five weeks, it gives you a good bargaining position as the seller is more likely to drop the price in negotiations.
The property has been passed in at auction. If the property went to auction but was passed in, it indicates the sellers had unmet high expectations, which is a good time to step in with an offer.
The agent comes from a different area. If you're looking at a property but the real estate agents come from elsewhere, s/he may not know the market as well as you do. See if there's a bargain on the cards.
Make your money when you buy
If you have your reno goggles on, take them off for a moment. A lot of investor-renovators think they will make their money through home improvements, but for the most part renovations don't make the biggest difference to profit considering the time and money it takes to complete them.
A renovation can mean the difference between selling a place and not selling a place and it can make a place attractive to more buyers, which increases your chances of a good sale, but you make most of your money when you buy well, so don't bank on the renovation bringing in the big bucks.
Befriend agents
Introduce yourself to real estate agents in the area and let them know you are serious about buying. Once you've established a good relationship they're likely to give you a heads up when there's something suitable on the market and bring you into negotiations with the seller. They may even provide indirect support in negotiations with rival agents if you decide to purchase a property outside their stock.
Hire a third party to negotiate
Many renovators get carried away with the potential of a property and don't always see it as it is. If you lead with your heart or your vision, you can end up paying more for a property than you should. If this sounds like you, consider hiring a third party, such as a buyer's agent, to be your 'head' when you negotiate.
When you're buying a property to renovate, it pays to do your homework. Don't overestimate what a renovation can do for a property because the best value judgement comes from buying well in the first place.
—Mark Foy is one of our resident experts and a director of Belle Property Surry Hills in Sydney.