Love a bohemian and global feel to your interiors? Barefoot Gypsy's new range is diverse and authentic, full of earthy pieces made by local artisans from around the world. You'll feel like you've just got back from a great adventure!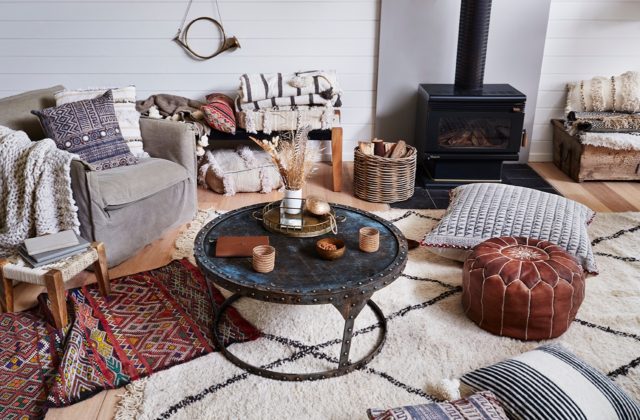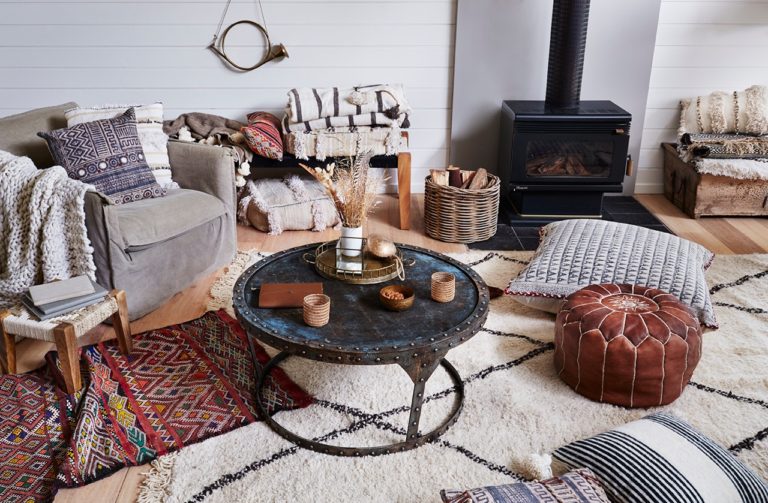 Take their charpoy stools, for example. These are a modern take on something historically used as a woven bed in India. To be perfectly honest, I wouldn't fancy sleeping on these! Instead it's suggested you try them as a low shelf.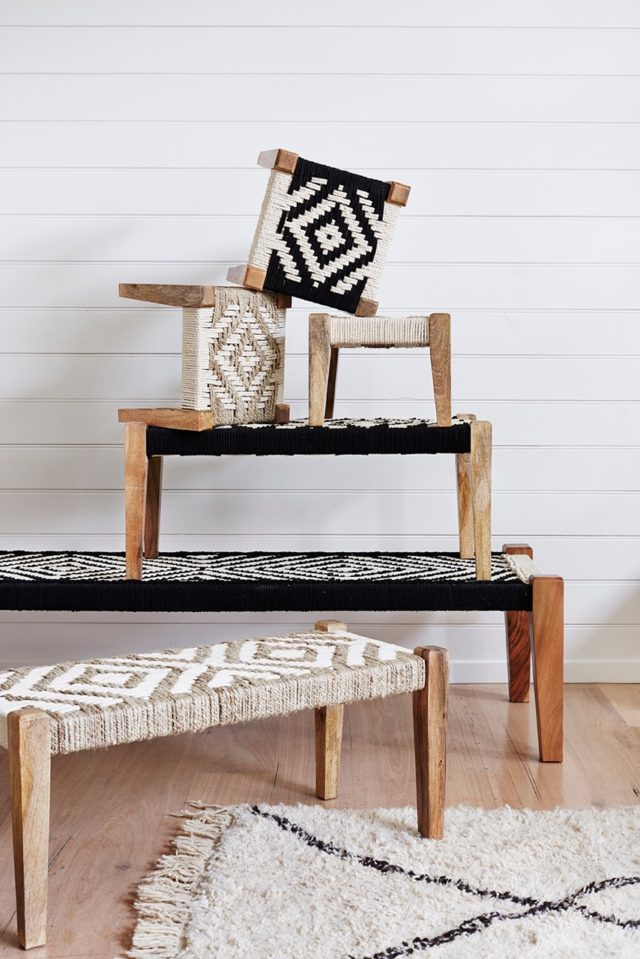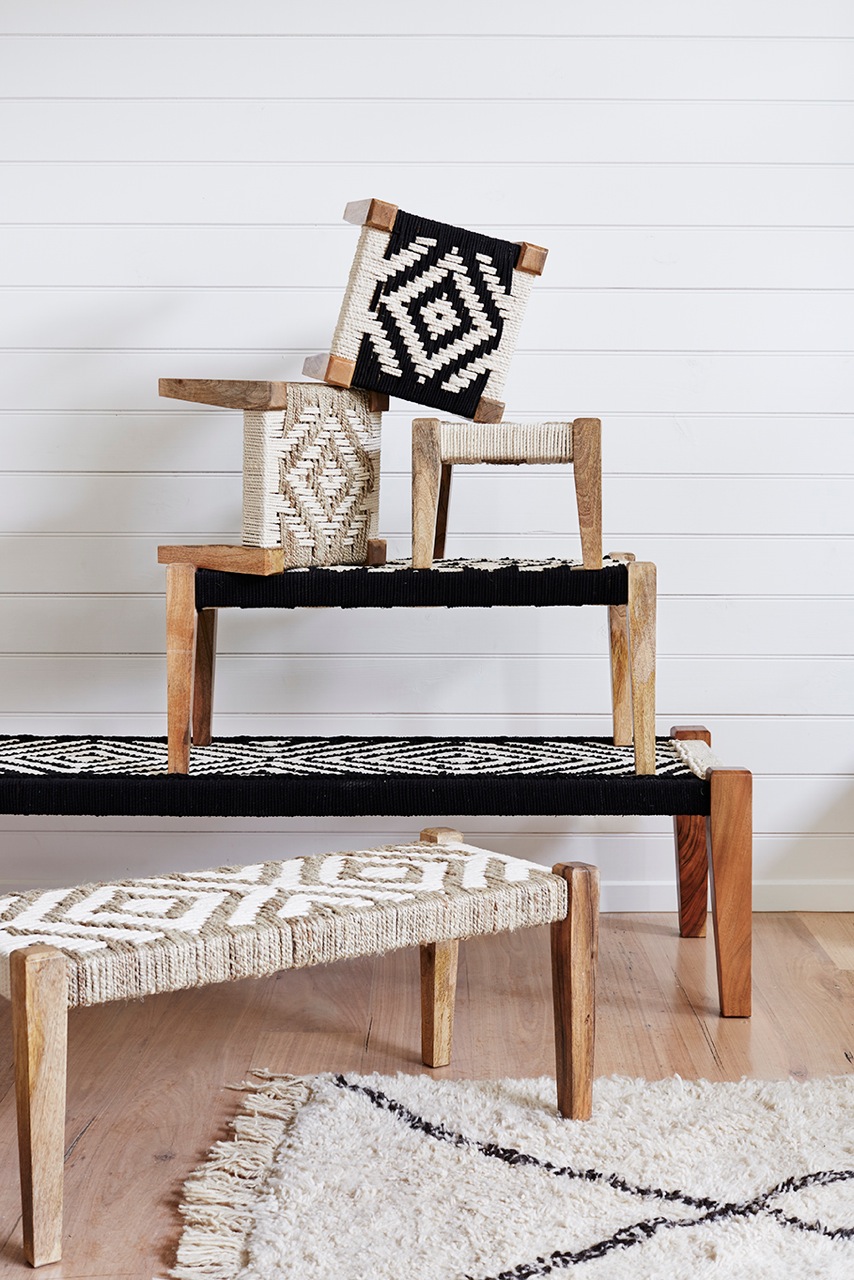 The kilim mats are  individually handmade in Morocco, meaning the exact designs available change often. You could even try hanging one on the wall as a feature.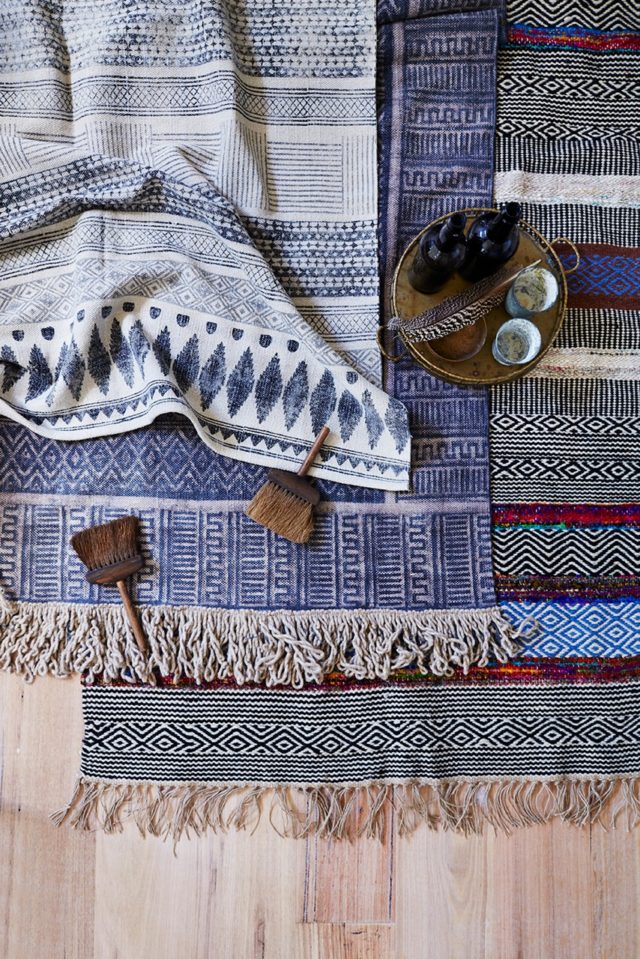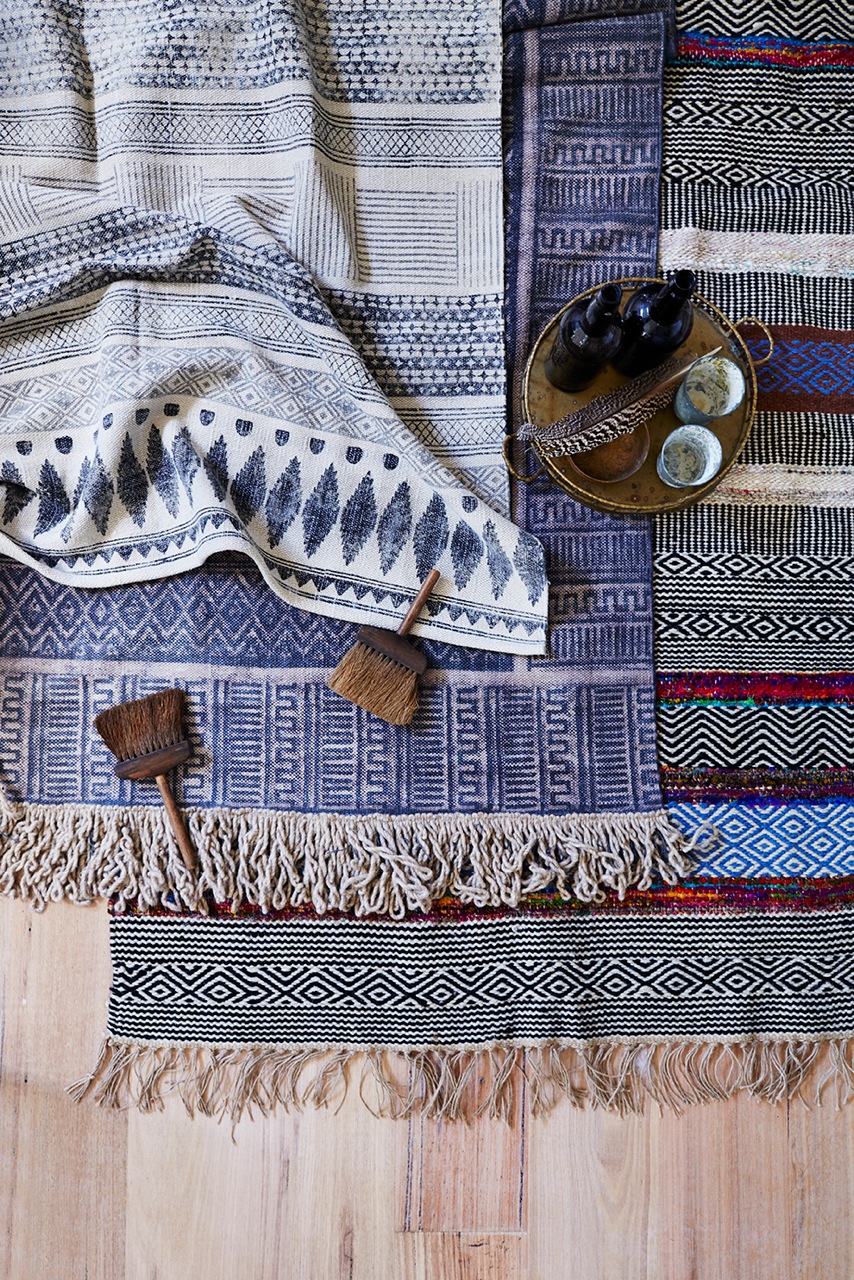 If subtler colour schemes are more you, the Moroccan wedding pouffes and cushions are a bit more neutral. Originally vintage blankets, they are traditionally woven from sheep's wool, cotton and linen by Northern Moroccan women before a wedding. They give the bride warmth and decoration for her new house, ward off bad spirits and bestow fertility and good luck on the couple. Not a bad thing to bring into your home!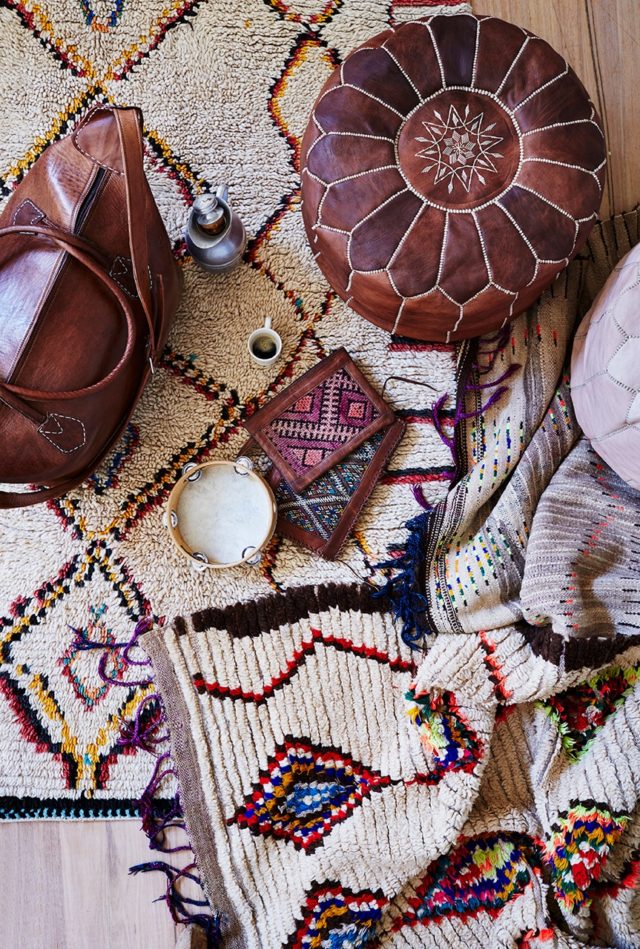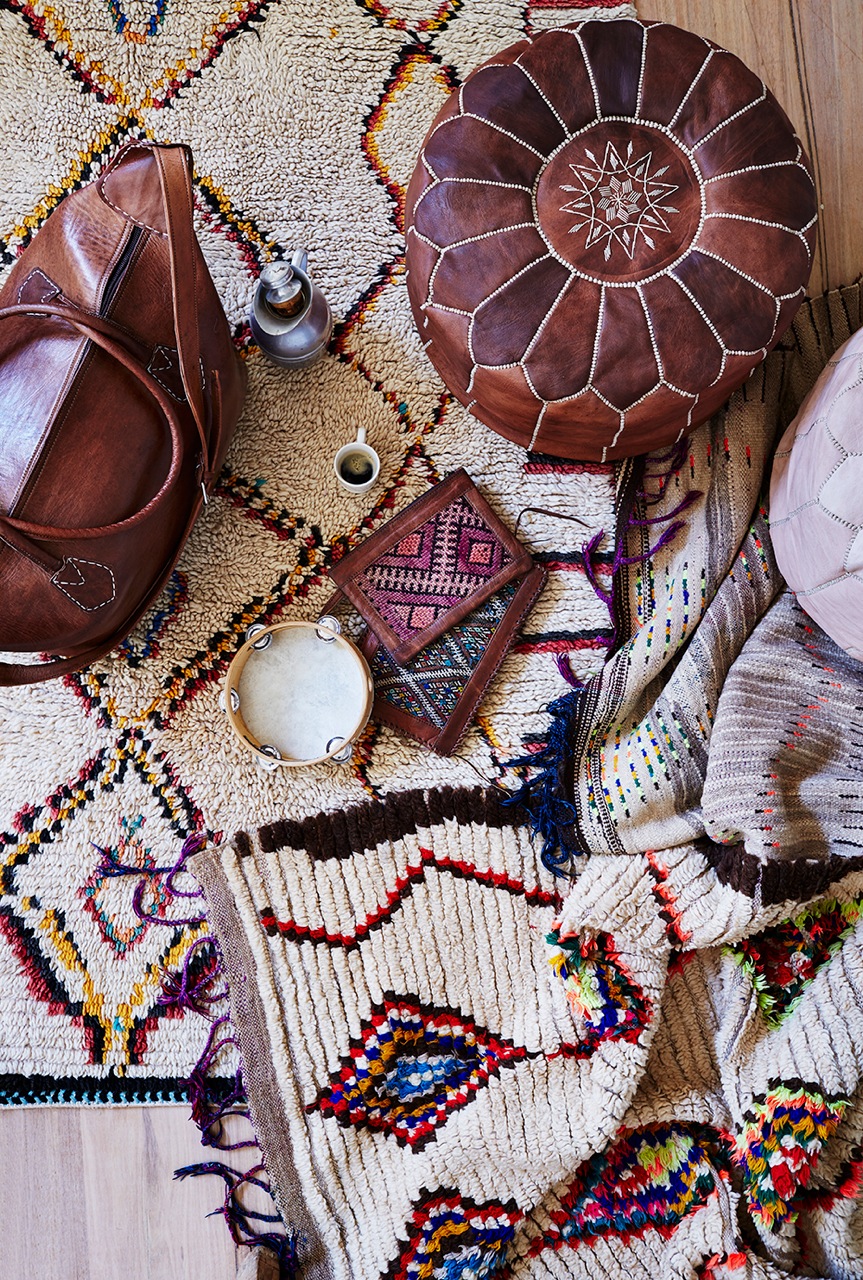 To see all these products and more (have a peek at their leather range, it's stunning!), visit Barefoot Gypsy here