Sponsored by Beacon Lighting
Ceiling fans: they've not always had  reputation for being the coolest design statement. They're sometimes the first thing renovators look to rip out during a renovation. But did you know ceiling fan design has come a really long way? We have been really surprised by some of the options on the market now. So, the first thing you need to know is that ceiling fans have become cool (pardon the pun) again!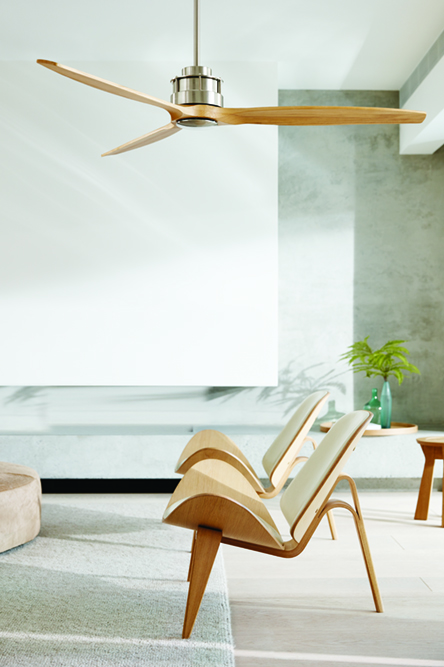 Today's designer ceiling fans (Beacon Lighting have an excellent range) are also super energy and cost efficient with most using only as much power as a 60 watt light globe and costing as little as 2 cents per hour to run. It's not a case of either/or with air con either. On a hot summer's day, a ceiling fan working alongside an air conditioner reduces your running costs by up to 40%.
I bet you never knew they were useful in winter too? A ceiling fan with reverse mode circulates warm air downwards, lowering heating costs by up to 10%.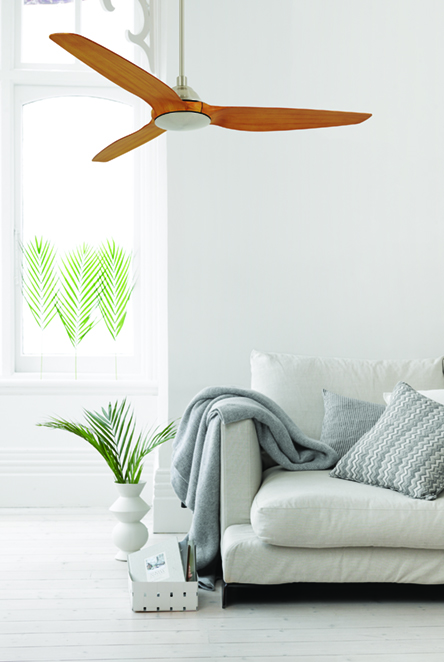 The latest ceiling fans are also much much quieter, making them ideal living, bedroom and kitchen areas. Add a remote control to make them even easier and more convenient.
There are so many options these days. As well as being infinitely better looking (we're a fan of the timber ceiling fans in particular) and with designs to suit every interior, they also come with and without lights. So, for example, if you have spotlights, you could choose a simple fan without an integrated light.
Some fans are suitable for indoors, some outdoor and some for both. Visit Beacon Lighting to check out their wide variety of options. Buy online with free delivery on orders over $100.