An exciting yet daunting process, building or renovating a house requires thoughtful planning with the aim to have a lasting impact on the comfort and performance of every room. While some homeowners leave the material choice up to the builder, it's important to choose the right products and know exactly what is being installed.
Many homeowners tend to spend time thinking about interior furnishings, fixtures, accents and colour palettes when building or renovating, while minimal time is spent researching the importance of walls and ceilings that will positively contribute to the overall comfort and look of the home.
Research done by Gyprock has shown three main characteristics of a home that are important but sometimes overlooked. This includes controlling noise, improving durability and managing moisture and mould. By being involved in the planning and selection of wall and ceiling linings, homeowners can have a lasting impact on the comfort and performance of every room in their home. With this in mind, CSR Gyprock has released a comprehensive building and renovating guide, which highlights the following key points.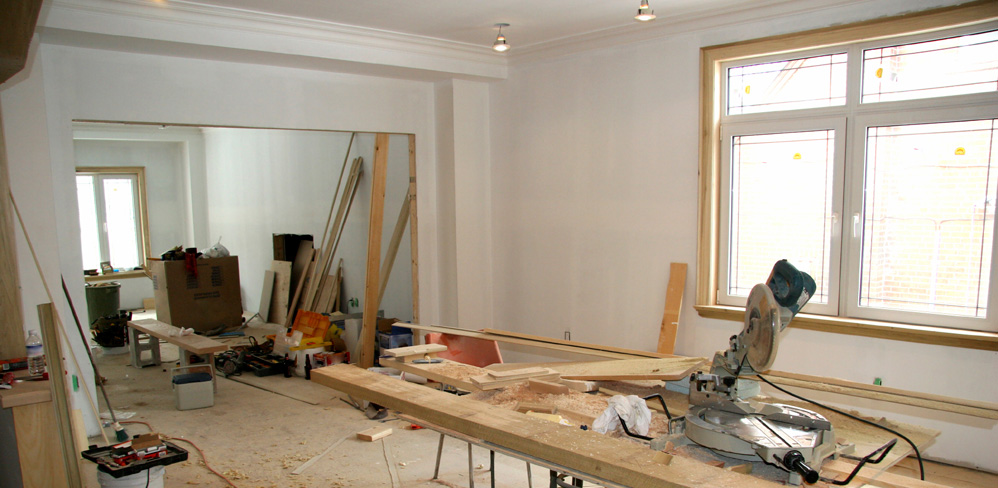 Image source: Sitkareno.com
3 (often overlooked) aspects of a good reno
1. Controlling Noise 
High on the list of desirable new home attributes is peace and quiet. A home should be a space to escape unwanted noise and enjoy tranquillity. There are many factors that can contribute to noise pollution including proximity between dwellings, road and air traffic, open plan living, hard surface finishes and powerful home entertainment systems. To take control of noise, it's important to understand the different types of noise issues that can affect spaces in a home. Unwanted noise can enter through external walls, ceilings and the roof and these sound waves can then transfer through to internal walls and rooms within the house. To help improve the acoustics in a home, look to Gyprock Soundchek – an acoustic rated, high-
density plasterboard that can be used on walls and ceilings. The use of Soudchek plasterboard, combined with glasswool bulk insulation can help reduce noise transfer. The combination of these two building materials can increase the density of walls and ceilings allowing noise to be absorbed to improve the overall acoustic comfort of a home.
2. Improving Durability
Walls are designed to be durable, but in high-traffic areas such as living rooms, bedrooms and hallways that are more prone to knocks and bumps, selecting the right plasterboard lining for these areas will offer an improved level of protection. For areas of the home that are more likely to sustain damage from things such as the vacuum cleaner, school bags, moving furniture and pedestrian traffic, consider Gyprock Superchek – a 10mm plasterboard made with a heavy duty paper liner that increases density and board strength to improve the level of durability of walls against knocks and scrapes or more serious damage from accidents in the home.
3. Managing Moisture and Mould
Long-term physical damage such as sagging ceilings, modest levels of humidity and exposure to steam and moisture build-up can lead to the growth of mould which can be detrimental to the health of family members, particularly for asthma or allergy sufferers. Some areas of the home naturally generate high levels of moisture such as vapour in the kitchen from cooking, steam in the bathroom from showers and baths and moisture in the laundry from washing machines and clothes dryers. By homeowners carefully considering their building material selection they can avoid becoming one of the 35 per cent of Australian households that have experienced mould in their homes.
To download a copy of the 'Gyprock Make Your House a Home: Building & Renovating Guide' visit www.gyprock.com.au/brochures
For more information about Gyprock, visit www.gyprock.com.au